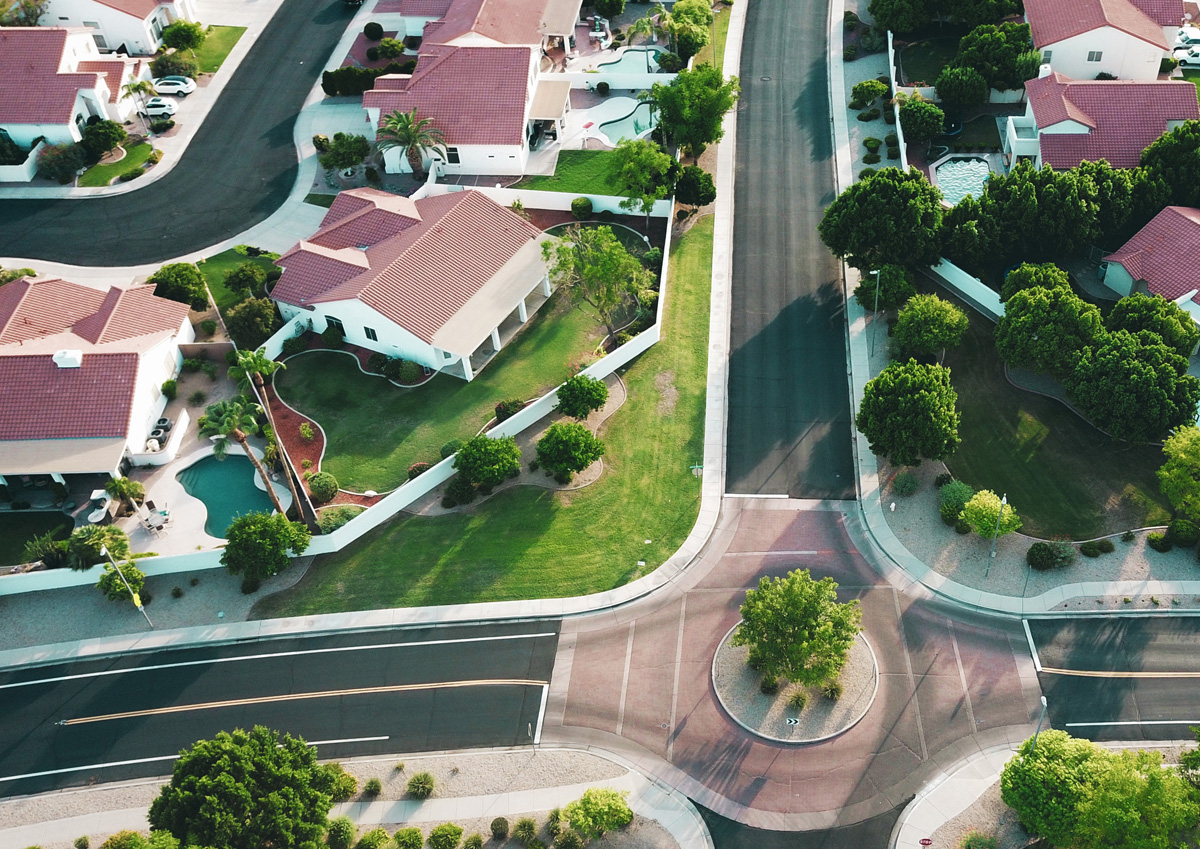 How the HOA Changes Your Home Insurance Needs
The Homeowners Association (HOA) is becoming more commonplace in America, with over 60% of newly built single-family homes already part of an HOA. An HOA is an organization that acts as a governing body for condominiums, townhomes, and single-family planned communities. If you buy a property that is part of an HOA, you will be required to pay monthly dues in exchange for services performed or purchased by the HOA for the community.
Planned Community HOA vs. Condo Association

While the average HOA dues in the US are $300/month, the actual fees can vary greatly depending on the type of community. If you are buying a single-family house in a planned/gated neighborhood, the HOA fees will be significantly less because the association only maintains and services the shared areas of the community such as the streets, planters, pools, etc.
The association for a condominium is often more expensive, as the association is responsible for conducting maintenance and repairs to the building as well as providing a certain amount of insurance for the bulk of the building structure. The monthly dues are often proportional to the size of the unit, so the owner of a 3-bedroom condo might have higher contributions than his or her neighbor with a 1-bedroom unit.
Do Your Homework on Your HOA

The majority of the 70 million Americans currently living in HOA communities are happy with the association's management, but you should still research the HOA thoroughly before buying.
Here is what you should investigate:
What do current members say? Talk to multiple residents to gauge the overall opinion of the HOA and its impact on the community.

Are dues likely to increase? Request monthly dues data from the last five years. If you see a steady increase, then you can expect the advertised fees to grow after you occupy the condo or townhome.

HOA plans? All HOAs keep minutes from their regular meetings, and you can request a copy of the minutes to get a sense of the upcoming community plans. There may also be notes on maintenance projects which may raise the dues or result in assessment fees.
How the HOA Impacts Your Property Insurance

If you are buying a single-family home, then the HOA will have little to no impact on your homeowners insurance. These HOAs do not provide any coverage for an individual owner's property or structure. If you are purchasing a condo or townhome, carefully review the HOA's master insurance policy before buying your policy - also known as the Declaration of Covenants, Conditions, and Restrictions (CC&Rs).
Know what is covered by the association's insurance policy so you can fill the coverage gaps with your insurance plan. Avoid buying duplicate coverage or creating coverage gaps.
At your service,
Young Alfred