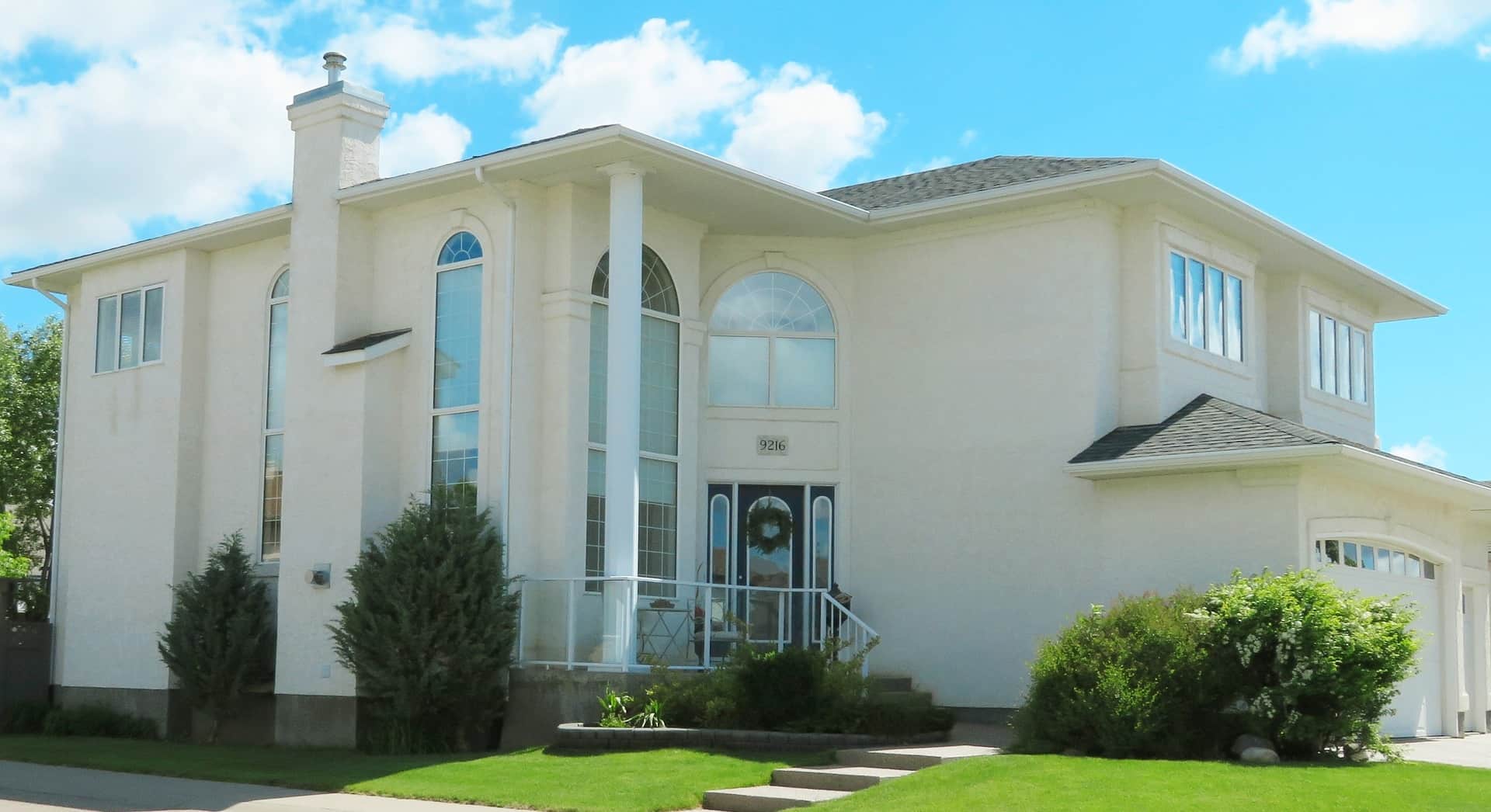 How to Buy a House in Florida
Job growth and low unemployment rates have led to financial stability in the state of Florida. Ranked third for conducting business, Florida's population has increased by 13% since 2010.

These growth numbers show no sign of slowing down. Experts estimate the sunshine state will welcome 906 new residents per day between now and 2024.

To keep up with market demand, Florida's real estate market has increased by 7.1% year-over-year. The average home value is $267,296. With growth expected to continue, purchasing a home in Florida is a worthy investment.

Steps to Buying a House in Florida
Whether buying for yourself or buying a rental, the home-buying process can be stressful for many. This step-by-step guide will help ensure a smooth and stress-free experience.

Step One: Assess Your Finances
You must understand your financial situation before buying a house. This fact is particularly true if you plan to have a mortgage.
The main items you must consider are:
Down Payment. For most loans, you will need a down payment of at least 10-20% of the home's value.

Credit Score. A 620 credit score is required for most conventional loans. Some mortgage companies and government-backed loans allow a score of 580.

Closing Costs. Closing costs are the costs associated with the purchase of a new home, including title insurance. Buyer closing costs in Florida average between 2% and 5%.

Homeownership Costs. Owning a home comes with added costs that you must factor into your monthly budget. These include maintenance, homeowners insurance, and property taxes.
Knowing your home budget ahead of time will help determine the price range you should be looking at.

Step Two: Mortgage Pre-Approval
Once you have worked out a budget and saved for a down payment, it is time to get approved for a mortgage. This step is critical as most sellers will not show a home without a pre-approval letter. It also helps you lock in an interest rate.

Step Three: Determine What You Want in a Home
Before you start looking, make a list of your wants and needs. Ask yourself what you want and do not want out of your new home. Do you want a pool, or solar? What items are non-negotiable? What items can you compromise on?

Knowing this ahead of time will make the house-shopping experience go smoother.

Step Four: Partnering with a Real Estate Agent
While not required, it is recommended that you work with a real estate agent when buying a Florida home. This purchase is one of the most significant and heartfelt investments you will ever make.

Trained real estate agents help ensure both buyer and seller are adequately represented. S/he can provide full transparency and ensure decisions are not made based on emotion alone.

This aid is why approximately 88% of home buyers and 89% of sellers enlist the help of an agent.

State law does not require a real estate attorney. They do, however, add another layer of protection.

Step Five: Narrowing Down the Neighborhoods
We have all heard the saying: "location, location, location." Finding a house that meets every need may seem easy on the surface. The trick is finding one in a desirable neighborhood.
Florida is unique. If you want a waterfront property and decide on a house on a canal, find out how long it takes to reach the ocean by boat. It can take up to an hour in some cases depending on traffic jams and due to slow speed limits.
Florida is known for its retirement communities and population. If you prefer a lively younger neighborhood, do your homework to ensure you will be happy.
Gated communities also are highly desired by some, especially in higher crime areas. Ask about their HOA fees, amenities, and security. But, they have limitations, such as no rentals or long visitor stays, no children, and often minimum age limits.

By now, you should have made a list of important house and neighborhood features. Next, ask for recommendations from friends, family, and your realtor.
If you find a neighborhood that meets all your family's needs, share this with your realtor. It will help narrow down your house-hunting needs.

Step Six: Check the Comparable Sales Records
We have discussed the importance of finding a home that offers the amenities you desire. There are other items that you should consider before making a final decision:
Comparable sales records
Average home value
Appreciation or depreciation of homes in that neighborhood
The comparable sales records share recent sales prices of similar homes in the area. They help justify the seller's asking price and can serve as leverage during negotiation. Checking the multiple listings service (MLS) before making an offer will help ensure offer acceptance.
Step Seven: Protect Yourself Legally
Florida, and especially South Florida, has one of the highest percentages of fraudulent real estate transactions in the US. Many Florida real estate agents come across situations where "sellers" really did not own the property they were trying to sell. So, it is imperative to hire a real estate attorney who will protect your interests.
Typically, you will deal with legal documents during the closing process, but it is wise to begin that process earlier in Florida.
The next step is to make an offer (described next), followed by providing earnest money to the seller to lock in the deal. Before putting your earnest money down, do a title search.
When buying a property in Florida, you should highly consider letting a reputable title company review the title to the property diligently. You can do this without an attorney by hiring a title company, or an attorney can help you find a reputable one and verify their findings.
Some of the warning signs for possible title fraud can be multiple "quitclaim deeds" in the chain of title or a seller presenting you with a deed that was not recorded for several years.
Step Eight: Making an Offer
Your realtor can be an excellent resource when it comes to putting in an offer. They can help you navigate the waters and tackle any issues that might arise. In most cases, the seller will require an earnest money payment to lock in your offer.

Step Nine: Home Inspections
Your offer should be contingent on the seller's disclosure and findings of a professional home inspection. In Florida, home inspections ensure due diligence, and we recommend the following inspections:
The results of these inspections could reveal potential issues and impact your purchase. Ensure your purchase contract includes a clause that nulls the contract if the inspection does not go as planned.
Step Ten: Close on your Home
If you have reached this step, your offer was accepted, and the inspectors deemed the home acceptable - or the owner either made repairs or negotiated a lower price for you to fix them. You should do a final walkthrough of the house to ensure all agreed repairs were done and that everything looks in order.
Your mortgage lender must provide you the closing disclosure three days before your closing date. You should compare it to your original loan estimate to confirm no closing costs changed, or if they did, why. Also important, take note of the total monies required for your closing in three days.
Now, all that is left is paperwork, and your lawyer will be useful again.
The typical closing documents include:
Home Appraisal.

Your lender requires this to protect their interest in your new house.

Title Search.

If you have not already one, a title search ensures that no one except the seller has a claim to the pending property.

Private Mortgage Insurance.

If you got a mortgage, lenders typically require PMI if your downpayment is less than 20% of your loan. Or you can get a piggyback loan instead to avoid paying for PMI.

Home Insurance. Lenders usually mandate getting home insurance before closing. You must provide proof of insurance.
Other documents and closing costs often include title insurance, loan origination fees, surveys, credit report charges, and taxes.
You Must Get Your Home Insurance Before Closing
Once you have found the perfect Florida real estate property, you must protect your investment. So, start a quote below, and let us find the home insurance policy that best meets your needs.
Hope that helps!
Florida Online Home Insurance Quotes
At your service,
Young Alfred