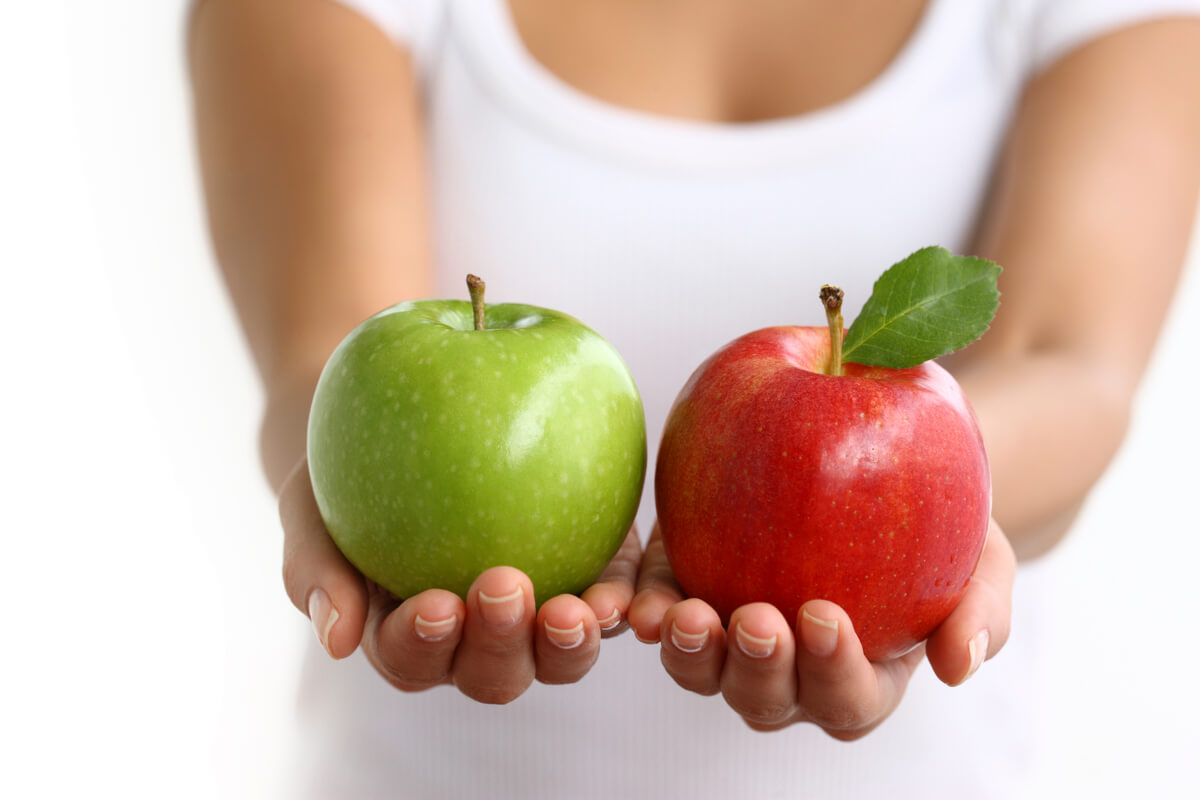 How to Compare Home Insurance

Unless you work in the insurance industry, you likely have only a vague understanding of home insurance. For a good reason – the industry is boring, opaque, and confusing. Spending a few minutes upfront understanding the basics can save future headaches (or worse, complete financial ruin). Let's take a quick dive into what matters and what doesn't in comparing and choosing the right home policy.
The Big 5
1.) The Actual Policy: this is a legal contract and is your best line of defense in case of a claim. Homeowners policies are based on state standardized forms, though insurance carriers differ in terms of what is automatically included in the base policy vs. treated as an add-on. The most common is an "HO-3", which offers balanced coverage. You can see the standard exclusions in an HO-3 policy here. The HO-5 is a premium version that adds more protection, while an HO-2 or HO-8 is bare-bones options that I would rarely recommend.
2.) The Coverage Limits and Add-ons: Essential coverage limits to check:
Coverage A - Home: this is the max amount you will be reimbursed to rebuild your home.
Coverage C - Personal Property: make sure you have enough to replace all of your couches, clothes, appliances, electronics, etc. This can add up.
Coverage E - Liability: this protects you against a personal liability lawsuit. I'd suggest a minimum liability coverage of $300,000. As a rule of thumb, you should try to keep this coverage higher than your net worth. If you have more than $500,000 in assets, it is a no-brainer to add an umbrella policy.
Check my easy coverage definitions for simple explanations of different options. There are a few add-ons always to consider as they do not come standard in many home insurance policies:
Personal Property Replacement Cost - make sure you get new belongings instead of depreciated items in a claim event

Sewer Back-up/Sump Pump Coverage - flood damage from a backed-up tub or toilet is usually excluded by default

Mold Coverage - always excluded by default

Flood Insurance - still excluded by default
3.) Deductibles: many policies have one deductible, though be sure to check if there is a separate deductible for wind/hail damage or damage from a hurricane.
4.) Price: First, make sure you are comparing policies on an apples-to-apples basis. You can use price to help determine which one to purchase once they are standing on even ground.
Below is a sample quote sheet that you will get if you shop with Young Alfred. Notice the apples-to-apples coverage and price comparison that you won't find anywhere else online.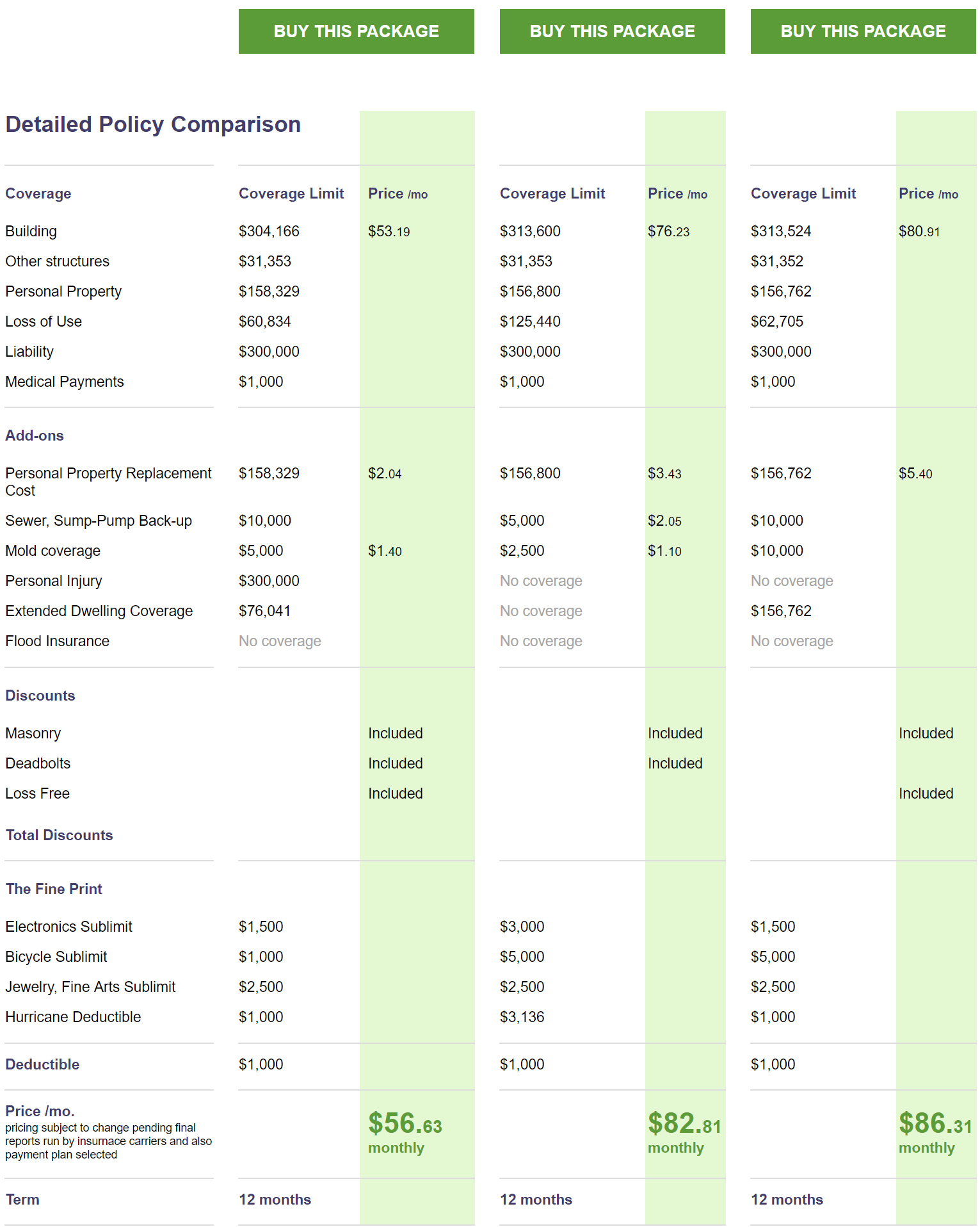 5.) The Claims Service: This is a tricky one. You can check online reviews at JD Power, Nerd Wallet, and even the BBB. I will be writing more about this soon - stay tuned!
Other Considerations (less important than the Big 5 listed above)
Financial Ratings: while relevant, most standard carriers these days are rated A- or better by AM Bests. Insurance carriers are regulated to keep very conservative reserves, and if a carrier gets completely wiped out in a major catastrophe, the state steps in with additional funds. The higher the rating, the better, though this does not indicate your policy's quality or customer service.
Discounts: "vanishing deductibles", "safe driver", "paperless policy"... you've heard them all in the commercials. There are discounts out there, and any good agent will ensure you get all the discounts available at each carrier.
Self-Servicing Online Accounts/Tools: helpful to have, especially in an industry still stuck on fax machines, but less important than ensuring you are adequately covered.
I'm here to help you quickly compare your home insurance options.
At your service,
Young Alfred