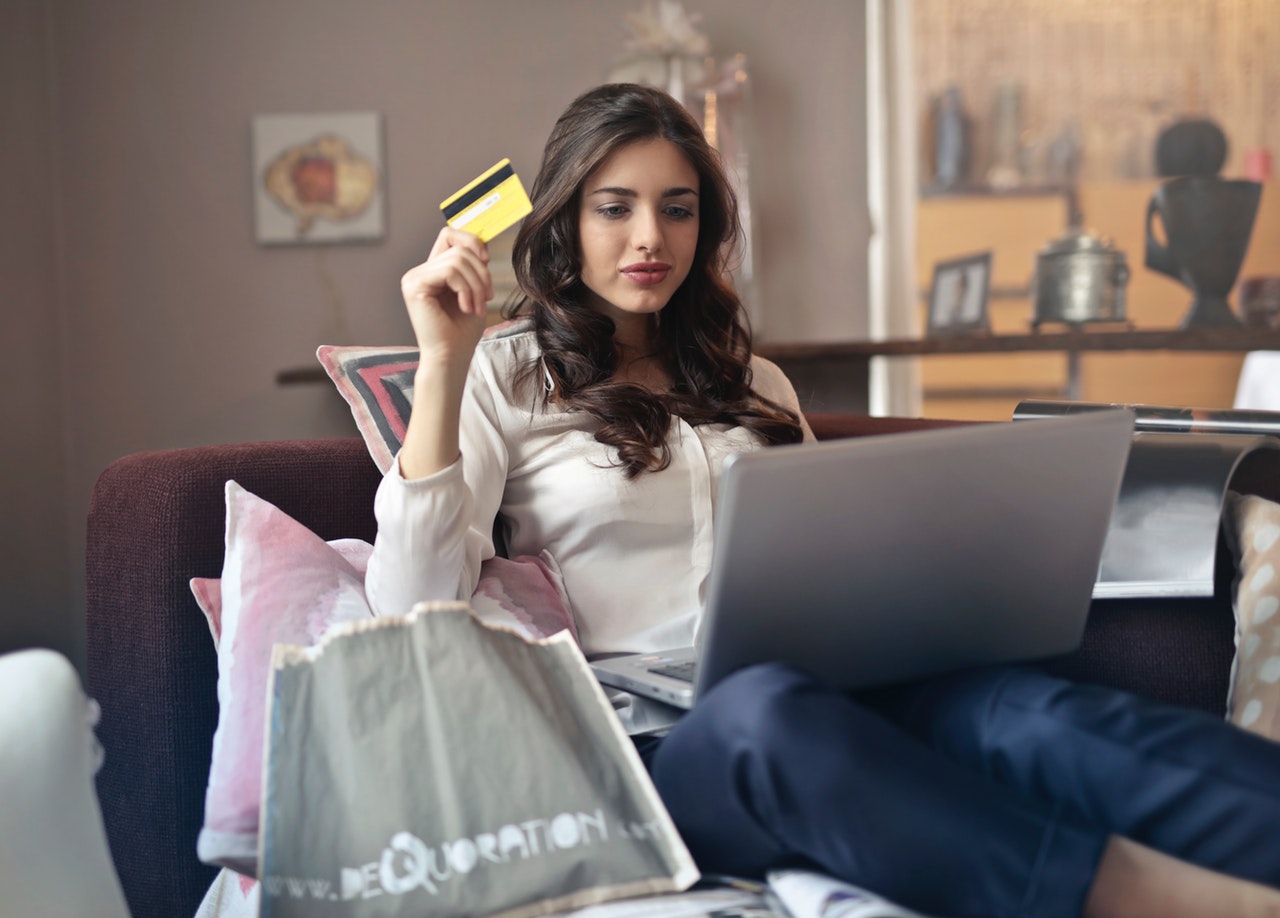 How To Get Home Insurance Quotes Online - [Updated 2021]
Getting accurate home insurance quotes online is hard. Many sites provide quote estimates but will require a phone call to finish up the purchase. The initial quotes are often wrong because they don't ask enough questions to get a very accurate quote.

If you care about privacy, a digital experience, and quotes that won't be jumping around when you are ready to click buy, look no further. There are only four companies available for customers that want it all:
Accurate Quotes
Buy Online
No Phone Calls
No Selling Personal Information

Let's dive in!

1. Young Alfred - Best for Customized Quotes From Top Rated Companies
Young Alfred has created an online shopping experience for very accurate home insurance quotes. They work directly with over 40 insurance carriers and allow customers to purchase without making a phone call. What's more, they can even help you find bundled discounts if you have both home and auto insurance. They also provide a detailed summary of how one policy compares to another. While Young Alfred is not an insurance carrier, they are experts on the product and can recommend coverages specific to your risks and needs.

What Quotes Look Like From Young Alfred: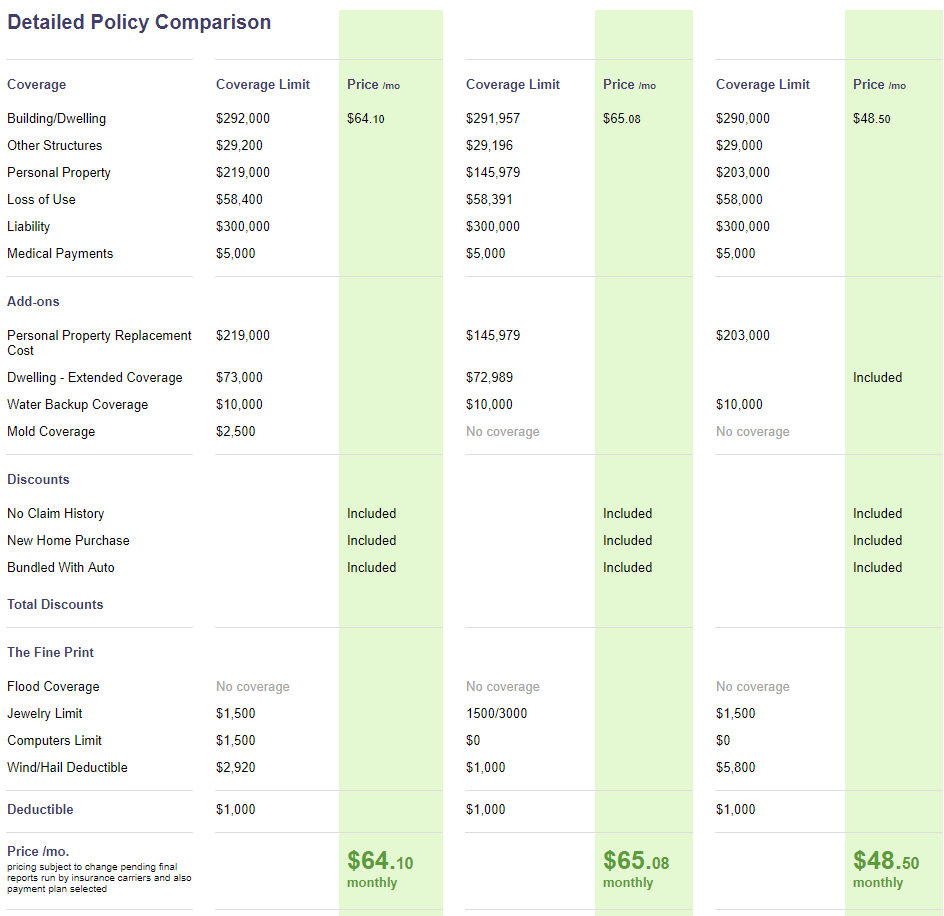 2. Hippo - Best for Customer Service
Hippo believes that homeowners deserve better, cheaper, modern home insurance. They deliver a fast experience to quote and buy online. They also offer a little extra coverage in certain areas like Water Backup and additional coverage for computers. Their customer service is top-notch, as the company has experienced technologists and insurance experts!
Three carriers primarily back hippo:
TOPA Insurance - carrier in CA, AZ. TOPA Insurance carries an AM Best Rating of A-
Spinnaker Insurance - Hippo uses Spinnaker outside of CA, AZ. Spinnaker Insurance Company also has an AM Best Rating of A-
Canopius Insurance - surplus lines in CA, with an AM Best Rating of A-
What Quotes Look Like From Hippo: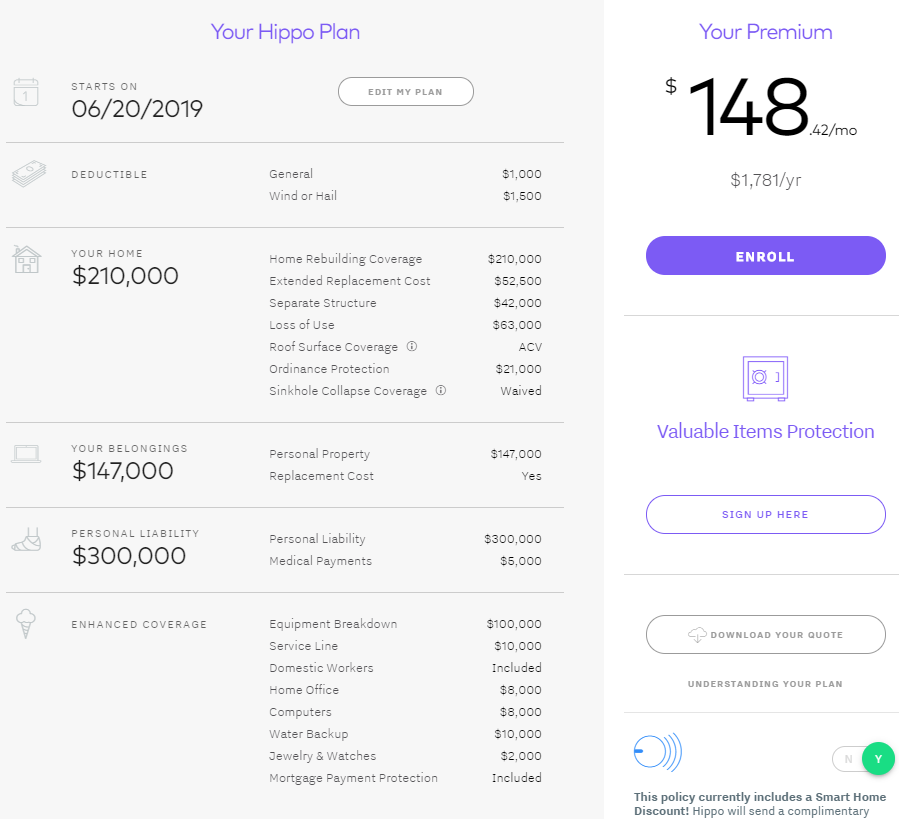 3. Lemonade - Best for Mobile Natives
Lemonade has turned the traditional insurance model on its head by trying to align itself with the policyholders. Lemonade takes a flat fee up front (around 25%) on the total policy premium to run the business and pays anything leftover from small losses to a charity group of your choice. Lemonade is a certified B-corporation.
If you buy a policy through Lemonade, you have to download their app to manage your plan and retrieve information on the details of your program - like your declarations page or proof of insurance. They use their app to handle everything from policy updates to processing claims. Mobile natives will love it.
Lemonade Inc. and its reinsurance partners back Lemonade. Lemonade Inc. has a Demotech rating of A.

What Quotes Look Like From Lemonade: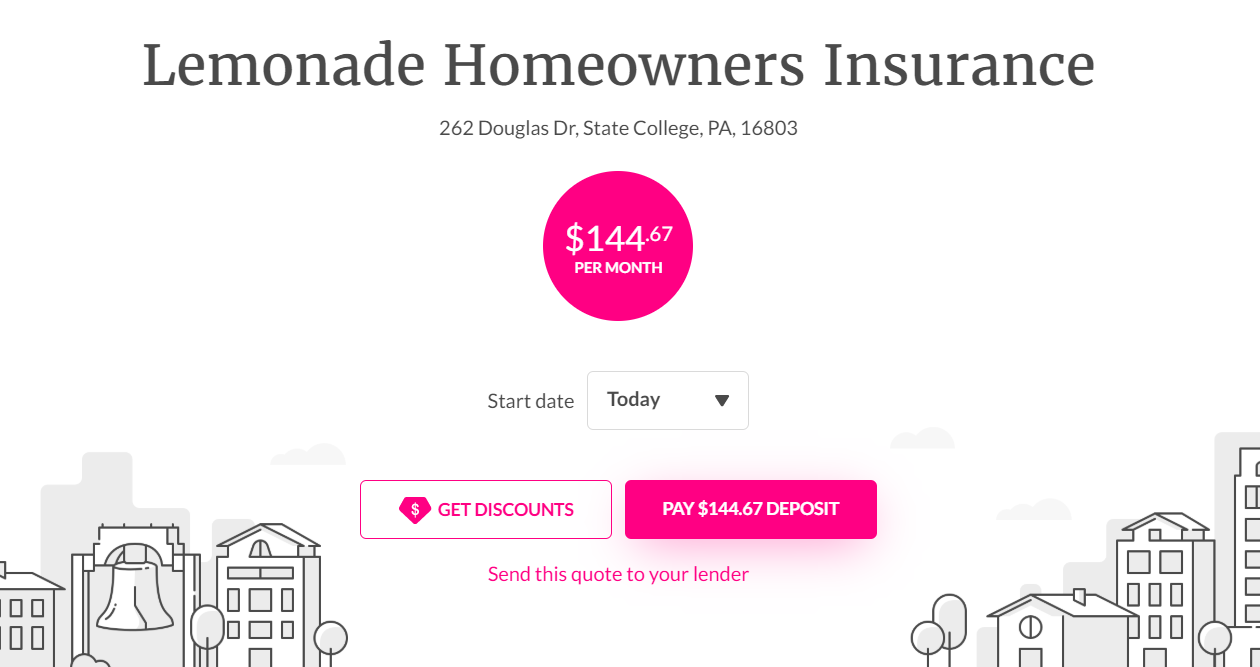 4. Swyfft - Best for Fast Quotes
Swyfft gets to a lot of answers usually asked on a home insurance application by using LIDAR (light detection and ranging data).

It's pretty cool! Swyfft can scan and analyze the area around your home and price your home insurance accordingly. They also connect to 3rd party data sources that provide home feature characteristics (like the construction year of your home) to generate your quote. Swyfft claims all this data allows them to price the policy more economically and save you 10-20% on your home insurance premium. Swyfft uses Clear Blue Insurance Company as its primary insurance carrier. Clear Blue Insurance carries an AM Best rating of A-.

They are by far the fastest way to get a quote. All they need is your address!
What Quotes Look Like From Swyfft: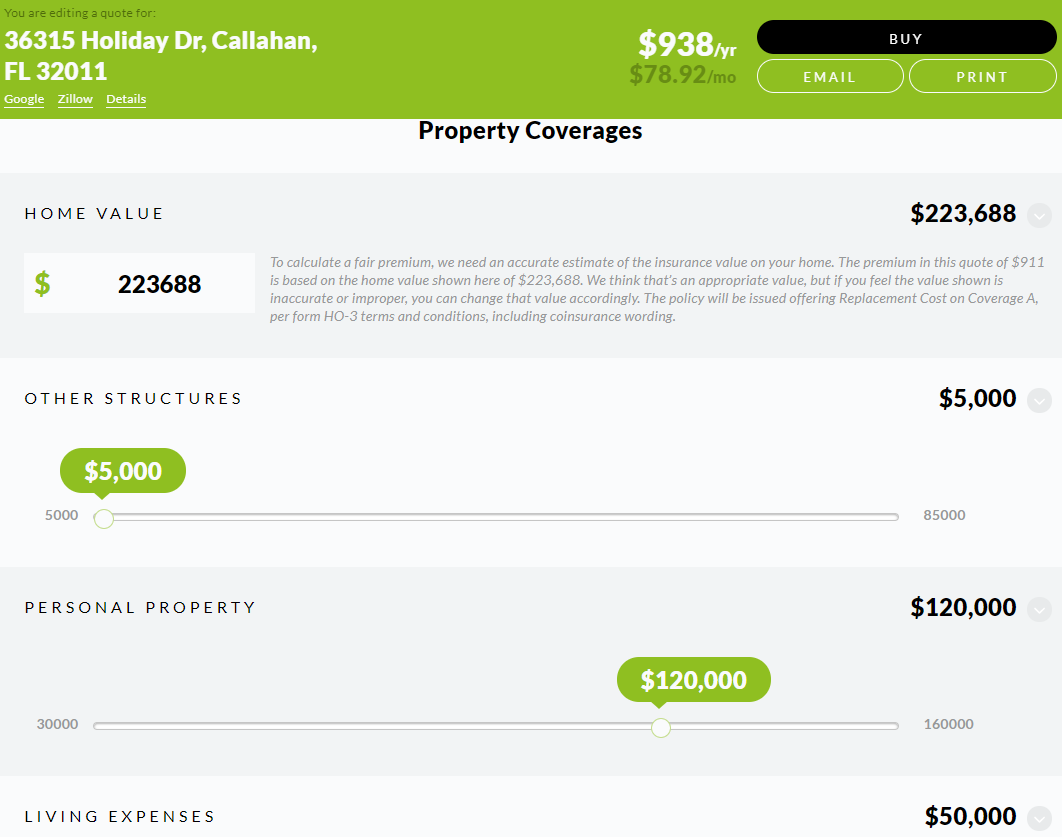 Four Great Online Options For Home Quotes

Getting home insurance online hasn't been easy, but in 2021 it's a real thing! Customers have said they want a way to get accurate quotes online, and the Insurtechs have answered.
Before you buy, make sure you know what coverage a home insurance policy includes and special discounts available on your premium.

Good luck!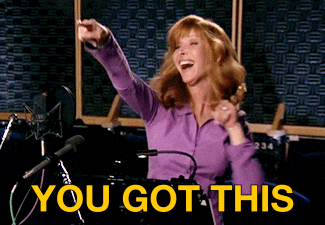 At your service,
Young Alfred