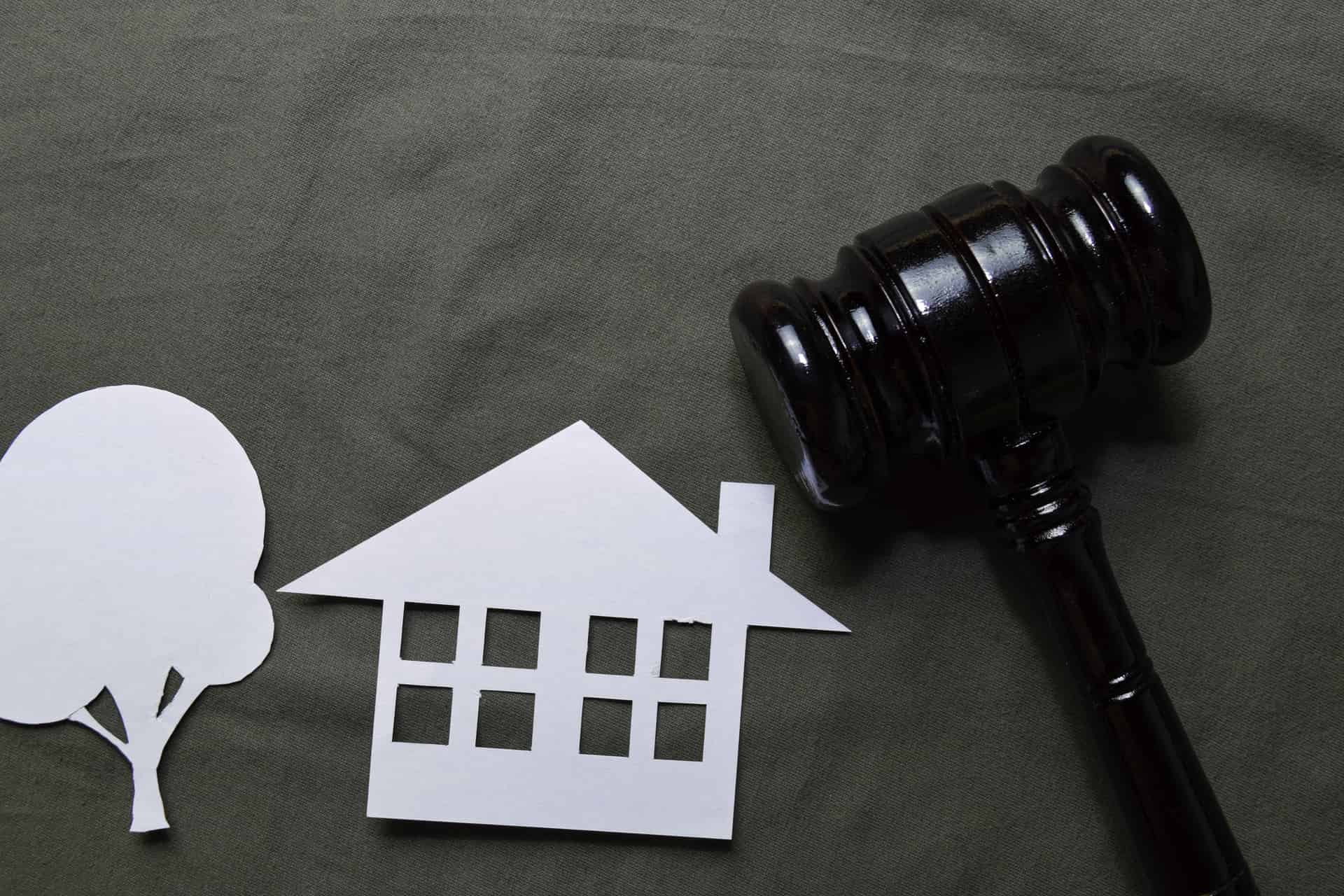 5 Qualities Your Real Estate Attorney Should Have
The first rule of buying or selling a home is hiring a residential real estate attorney at the very beginning. Do not wait until you encounter problems before you get an attorney involved. Hiring a real estate attorney at the very beginning of a transaction can save you thousands of dollars in the long run.

Buying a house as a first-time homeowner can be extremely exciting but also incredibly stressful. Hiring an experienced and knowledgeable real estate attorney helps make the process of homeownership as painless and stress-free as possible.

The best real estate lawyers have these qualities:
Knowledge and Experience


Not all attorneys are versed in real estate matters. Make sure you get an attorney who has a wide range of knowledge and experience in real estate, including:

• Landlord-tenant issues
• Foreclosure matters
• Warranty concerns
• Homeowner association disputes
• Title and boundary disputes
• Home buying
• Real estate contracts
• Evictions
• Estate planning
• Real estate investing
• Closings

An experienced real estate attorney has at least 1 to 2 years' experience with buyers and sellers in home purchases and property dispute issues. You should hire someone with experience and knowledge with residential properties versus commercial properties for your first home purchase.

An attorney with vast real estate law experience and knowledge can advise you on avoiding future legal disputes regarding your property.

Many buyers purchase homes with unknown pre-existing conditions. An experienced and skilled real estate attorney can spot those issues during the real estate transaction and steer you away from future avoidable risks and liabilities. Make sure to ask your attorney about their experience in all areas of real estate law, both transactional and litigation.

Attorneys often overlook homeowners insurance requirements that could cost you thousands of dollars. Your insurer may require a home inspection, wind inspection, or a four-point inspection.

These inspections check the age of your roof, plumbing, electrical systems, HVAC, and other things that could cost a lot to fix. With many insurers, your home needs to pass these inspections before they approve your policy.

Having the seller get these inspections before you close allows you to negotiate the seller paying for any repairs or replacements needed. You can also get pre-approved with your insurer, which gives peace of mind knowing your new home is safe, free from pending expensive repairs, and eligible for homeowners insurance.

Make sure your attorney received her or his law degree from a credited law school, and if she practiced law at one or more leading law firm, that is a plus.


5-Star Reviews



It is easy to find out information about legal professionals with a simple click online. Many platforms such as Google, LinkedIn, Facebook, and Avvo provide useful resources for finding a lawyer.

Make sure your attorney has a record of success. It is always a good idea to look up previous customer reviews before hiring a real estate attorney. Review and rating research allows you to make informed decisions about whether the attorney is a good match for you.

It is critical to check the American Bar Association for the Bar Association in your state and ensure they are licensed to practice law in your state.


Negotiator



Homebuyers need attorneys who are effectively able to negotiate a favorable contract price and contract terms. A successful negotiator needs strong communication skills.

Legal documents are complex, with legal implications and consequences. Attorneys are versed in "legalese" and can explain legal documents such as purchase and sales agreements and promissory notes to their clients in simple layman's terms.

A real estate attorney might be able to negotiate your contract price down thousands of dollars, depending on the circumstances. For example, suppose a home inspector finds the home has a previous or existing, but treatable, moisture or mold issue. In that case, your attorney could negotiate $1,000 to $3,000 off the purchase price depending on the severity of the defect.

Another option is for the seller to fix the issue now before purchasing the home. It is often difficult to fix defect issues after closing without incurring attorney fees and litigation costs. Litigation costs related to property disputes may cost anywhere between $5,000 to $10,000.


Availability



Real estate attorneys work with many other parties, including other attorneys, developers, real estate agents, investors, and brokers. Thus, your attorney must be available for legal advice and get the job done well and efficiently.

Your attorney may not be a good fit for you if:

• S/he is hard to reach from the start

• Does not communicate or update you on your matter

• Takes an unreasonable amount of time to get back to you regarding concerns and questions

Sometimes your attorney may not be immediately available. In those instances, make sure your attorney provides someone else to answer questions about your real estate dealings.


Reasonable Fees


Before hiring your real estate lawyer, make sure you will receive the service you buy. It is perfectly ok to get several quotes from different attorneys before deciding who to hire.

Patience P. Kaysee-Saydee, Esq., Attorney at Law, at Kaysee Legal Group, LLC Attorneys told us:

"I generally charge an hourly rate between $200 - $400, and some attorneys charge a flat fee typically between $1,500 - $3,000. For example, let's say I charge an hourly rate of $250 per hour. Thus, I may spend about 4 hours reviewing and advising on the purchase and sales agreement, appraisal, home inspection, and lender documents.

Then, I might spend an additional 2 hours communicating with the seller or their representatives, the closing firm, and the lender to prepare everyone for closing.

Thus, for 6 hours of legal work, your cost would be $1,500. If the client prefers a flat fee, I may estimate 4 hours to handle the matter, depending on the case's complexity. Thus, the flat fee would be $1,000 in that case. However, if I end up working 5 or 6 hours for a flat fee arrangement, the fee will remain $1,000."

Regardless of the fee structure, make sure you understand your costs and what your attorney includes at that price. Often, the fee agreements are limited in scope and duration.

However, you should not retain a lawyer based on fees alone. Be mindful that a higher price does not necessarily equal better service, and a lower fee may not indicate the best value for the services provided.

Take all factors into account when deciding who to hire.

Hope that helps!
At your service,
Young Alfred