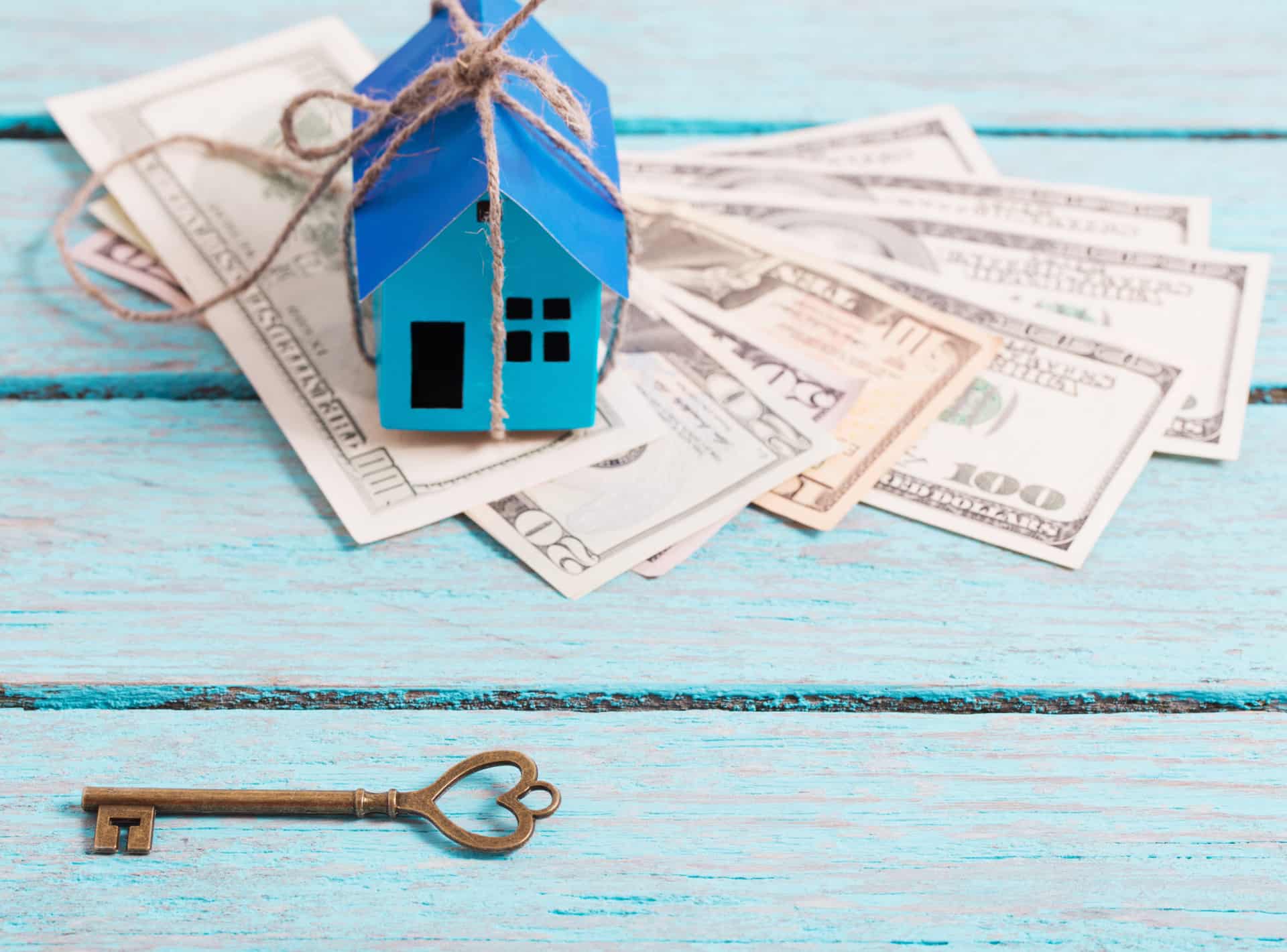 Is Homeowners Insurance Included in My Mortgage?
The technical answer is no. Your mortgage does not include homeowners insurance; it only includes your principal and interest. But your lender does need you to have homeowners insurance as a condition of the mortgage. They often require you to put that into an escrow account that they control, then your home insurance gets paid with your mortgage.
What Is Escrow Payment on Mortgage?
Escrow is a trusted holding place for your money or other assets. In real estate, money is held in escrow by a third party until the mortgage gets paid off. You set up and fund the escrow account, and your mortgage lender manages it. It typically includes:
Home Insurance Premium. Each month you make a home insurance premium payment equal to 1/12 the amount of your annual homeowners insurance. You pay it into the escrow account, and your mortgage lender uses it to pay your insurance bill.

Property Tax. Your lender will calculate your yearly property tax charge. They will tell you how much to pay into your escrow each month to cover the bill. When your property tax is due, the lender pays it on your behalf.

Private Mortgage Insurance (PMI). PMI protects your mortgage lender if you stop making payments. You make the PMI payments each month into your escrow account, and your lender pays it for you.
Do You Pay Interest on Escrow?
As the individual paying into an escrow account, you do not pay any interest. But you may be able to earn interest on your mortgage escrow. The following 15 states require lenders to pay interest on escrows.
Alaska
California
Connecticut
Iowa
Maine
Maryland
Massachusetts
Minnesota
New Hampshire
New York
Oregon
Rhode Island
Utah
Vermont
Wisconsin
Are HOA Fees Included in Mortgage?
No. Your monthly mortgage payment does not include these fees. HOA fees do not get paid from a mortgage escrow. Instead, you pay the association directly.

If your property is in a Home Ownership Association, you are liable for a monthly fee. The fee goes towards maintaining common areas and facilities.
My Mortgage Company Is Charging Me for Insurance I Didn't Buy
To get a mortgage, your lender requires hazard insurance and flood insurance for homes in flood zones. Hazard insurance is a lesser version of home insurance; it only covers the house and detached structures. If you don't have hazard or flood insurance, your lender might use force-placed insurance.
Force-placed insurance means they buy a policy for you and add it to your mortgage payment; you are obligated to pay it. It is usually more expensive, so you will want to get out of it quickly. But how do you do that?
Buy Homeowners Insurance

.

If you do not have insurance, get some as soon as possible.

Buy Flood Insurance

.

If your house was built in a high-risk flood area, your lender might require flood insurance. If you do not have flood insurance, get some as soon as possible.

Request Cancellation

.

Send proof of your new insurance to your mortgage lender. Ask for cancellation of force-placed insurance as quickly as possible.
Do I Have to Pay My Home Insurance through an Escrow?
It all depends on how you purchased your property. For example, if you made a down payment that was less than 20% of the cost of your home and you have a mortgage, your lender typically requires an escrow.
Even if you paid more than 20%, finding a lender that offers mortgages without escrow could be challenging.
How Is Homeowners Insurance Paid?
If you have a mortgage and use an escrow account, you pay your monthly insurance premium into the escrow. Your lender will use the accrued payments to pay your insurance fee. If you do not have a mortgage or your lender does not require an escrow, you directly pay your insurer.
You may be able to arrange to make the payments directly to your home insurance company without the need for an escrow. This arrangement depends on your mortgage lender and how much down payment you made on your home. Contact your lender to learn more.
Homeowners Insurance Premium at Closing
When buying a home, your mortgage lender typically will ask you to pay the first year of homeowners insurance in advance. You can make that payment at closing when you pay your other closing costs.
Pro. The benefit of upfront payment is it locks the rate in for the first year, and you are done paying the premium for that year.

Con. It is extra money added to all the other fees involved when purchasing a home.
How Soon Before Closing Should I Get Homeowners Insurance?
We recommend 30-days; however, you can secure a policy within a week. Lenders require proof of insurance before closing. When you buy home insurance, insurers bind your policy, and at this point, you will get a proof of insurance document for the lender. Do not wait though, sometimes lenders require inspections, e.g., a termite inspection, before closing.
The binder includes your coverage types (dwelling, detached structures, personal property, ALE, liability, and added endorsements), coverage amounts, and covered perils. The lender will look to see if your coverage amount equals the replacement cost to rebuild your house after a disaster, which they require.
The insurance binder is usually valid for 30-60 days. However, your actual policy does not go into effect until you pass the underwriting process, which starts after your policy is bound. During this time, you must get a home inspection (required by insurers).
Your lender usually also requires flood insurance before closing. You can get that through your carrier or the NFIP. The process is the same; they will give you a proof of insurance document. They, too, require an inspection, a flood elevation inspection that you must complete before your policy goes into effect.
Regardless, insurances must be in place before your closing date.
How Do You Change Home Insurance Companies with an Escrow Account?
The process of changing your home insurance when you have an escrow account is quite easy.
Your Current Declarations Page. Ask your homeowners insurance company for a copy of the declarations page. It will list all your coverages and limits and will enable you to compare quotes.

Buy the Policy. Do not cancel your old policy until you have bought your new one to avoid a lapse.


Cancel the Old Policy.

Contact your home insurance agent and tell them about the change in insurance and that you want to cancel.

Your Mortgage Company. Contact your mortgage lender, and they will do the rest. If you do not have enough escrow funds to cover the new policy, your lender should cover the shortfall. You will then increase your monthly payments until it is covered.
Is Homeowners Insurance Paid Monthly or Yearly?
Monthly. When you set up an escrow account, you make a monthly contribution to your insurance. Your mortgage provider will then pay your insurance premium. If you pay your insurance directly, you can decide if you want to make a monthly or annual payment.
Choosing to pay annually sometimes can reduce the cost of the insurance.
Is Homeowners Insurance Paid in Advance?
Yes always. Upfront payment is required regardless of whether you make the payments annually or monthly. The fee is always in advance of the coming year/month.
Can I Change My Home Insurance Company with an Escrow?
Yes, you can, and the process is the same whether you are in escrow or not. It makes sense to change home insurance companies if you feel you can get a better rate and better coverage elsewhere.
We are happy to offer free no-obligation home insurance quotes. Start a quote below.
Hope that helps!
At your service,
Young Alfred