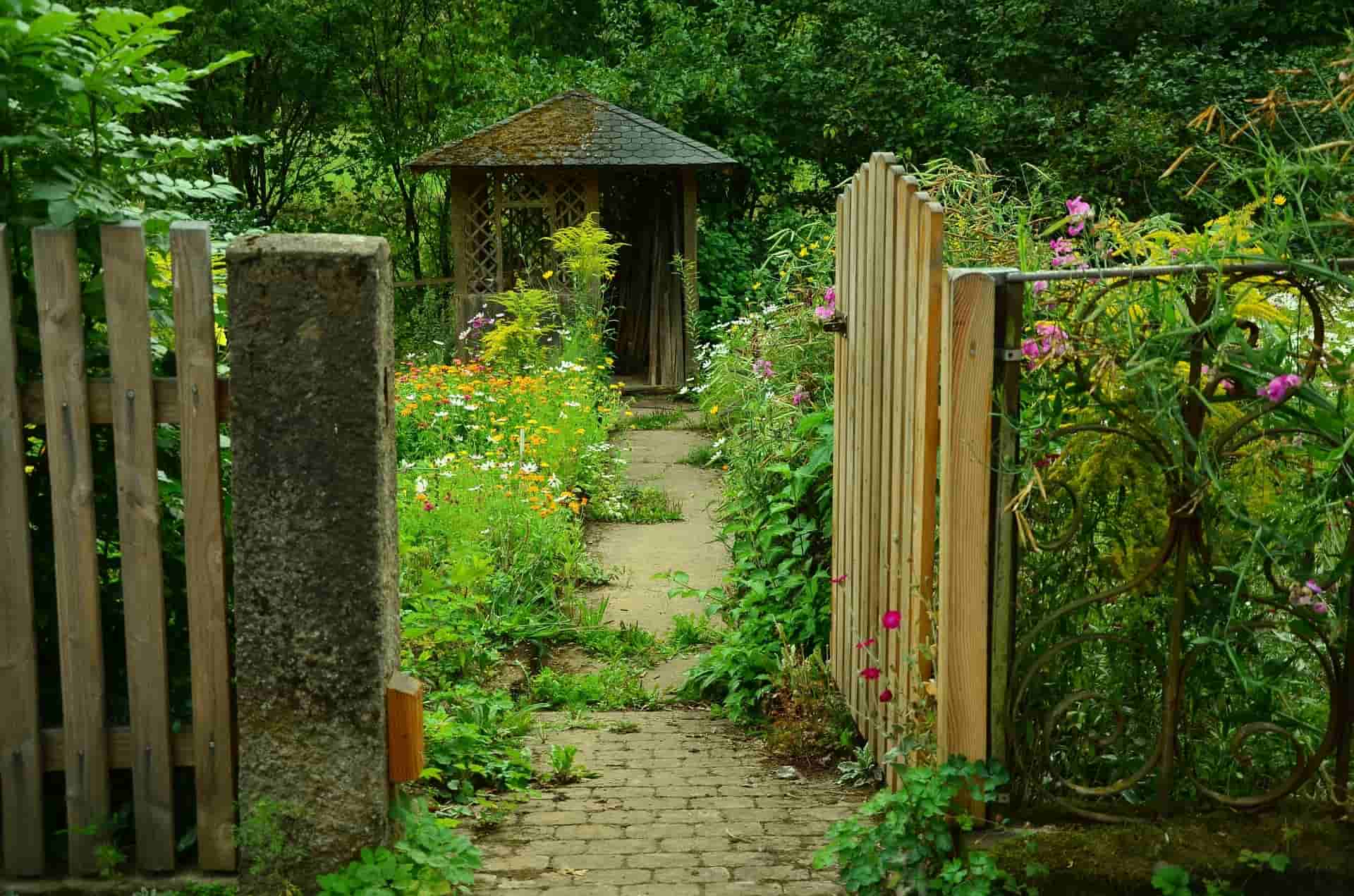 Coverage B: Other Structures on Landlord Insurance

Look at the declarations page of your landlord insurance policy. You will see Coverage B: other structures. This section of the landlord policy covers permanent buildings and structures detached from your rental home and on your rental property.

Coverage B pays to repair or replace other structures on your rental property. But only if they suffer damage from a covered peril.

Other structures must have a clear space between them and your rental house. However, if a utility line or fence links the properties, that is acceptable.

A multi-family or single-family home will likely have another structure on the property.

What Does Coverage B - Other Structures Cover on Landlord Insurance?
The types of structures that fall under Coverage B include:
Detached Garages

Detached Carport

Workshop

Fences

Barn

Sheds

Gazebo

Toolshed

Driveway

Greenhouse

Basketball Court

Swimming Pool (if Unconnected to the House)

Mailbox

Ornamental Fountain

Pool House

Tennis Court

Woodshed

Guest Houses
What Does Coverage B - Other Structures NOT Cover on Landlord Insurance?
There are some exceptions to Coverage B:
Renting Other Structures. Coverage B does not cover other structures rented or held for rental to anyone other than a tenant of the property.

Farming. Coverage B does not cover any structures used for commercial farming or manufacturing purposes.

Graves. Coverage B does not cover anything considered a grave marker, including mausoleums.

Land. Coverage B does not cover the land itself.


Contents

. Personal property coverage (Coverage C on your landlord insurance policy) may cover some or all the contents inside sheds etc., but Coverage B - other structures coverage does not.
What Perils Does Landlord Insurance Cover for Other Structures?
DP3 is the most comprehensive landlord insurance coverage. An open perils policy provides coverage for all perils except excluded perils explicitly listed in your landlord policy. Check your policy declarations page for the complete list of excluded perils.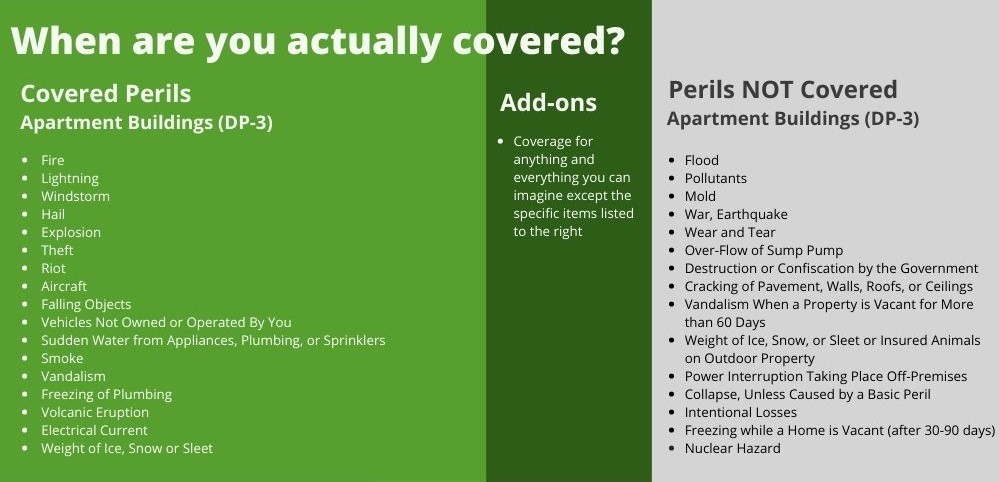 Covered Perils include, but are not limited to:
Lightening

Fire

Windstorm

Hail

Explosion

Theft

Riot

Damage from Aircraft

Falling Objects

Damage from Vehicles

Sudden and Unexpected Water Damage from an Appliance

Smoke damage

Vandalism

Frozen Pipes

Volcanic Eruptions

Electrical Current

Weight of Snow or Ice or Sleet
What Perils Does Landlord Insurance NOT Cover for Other Structures?
Typically, DP3 landlord insurance does not cover the following perils:
Floods

Pollutants

Mold

War

Earthquakes

Wear and Tear

Sump Pump Overflow

Government Destruction or Confiscation

Damage From Vermin, Rodents, Insects, or Pets

Vandalism of Property Vacant for Over 60 Days

Cracks in Pavement, Ceilings, and Walls

Weight of Snow and Ice on Outdoor Property

Damage From Insured Animals on Outdoor Property

Off-Premises Power Interruption

Collapse Unless Due to a Basic Peril

Intentional Loss

Nuclear Hazard

Freezing While the Property Is Vacant (For More Than 30 - 90 Days)

Smog, Rust or Other Corrosion, Mold, Wet or Dry Rot

Mechanical Breakdown
If your rental home is in an earthquake or flood-prone area, you can buy landlord earthquake or flood insurance.

What Is the Coverage Limit for Coverage B: Other Structures?
Other structures have a coverage limit that is usually 10% of your rental house coverage limit.

For example, if your rental dwelling coverage limit is $100,000, the limit for other structures is $1,000. So, if an explosion destroys your shed and the shed costs $1,500 to replace, you will have to pay the remaining $500. Remember, you also must pay the deductible.

The cost to replace one of your structures might exceed the 10% coverage limit. In this case, you can buy endorsements with full coverage for individual structures.

How Are Other Structures Valued When I File a Claim?
Your landlord policy type will determine the value of your claim. If you are unsure, your insurance company can tell you what kind of landlord policy you have; most likely, it is a DP3 landlord insurance policy.

DP1 is the most basic type of landlord insurance and uses Actual Cost Valuation or ACV. The money you receive pays to repair or replace the structure minus any deprecation.

DP2 & DP3 value the claim using Replacement Cost Value. RCV means you receive the total cost to repair or replace the structure with no depreciation.

What Is the Difference Between Other Structures and Outdoor Property?
Any items that are easy to remove from the property or are not permanent do not have coverage under other structures.

Outdoor property items include:
Patio Furniture
Trampolines
Swing Sets
Potted Plants and Shrubs
BBQ's and Fire Pits
Outdoor Signage
Get a Free Landlord Insurance Quote
We have access to more than 40 insurers to help you find the best landlord insurance quote. Call us or get a quote online. We are always happy to help.

Hope that helps!
Free Online Landlord Insurance Quotes
At your service,
Young Alfred