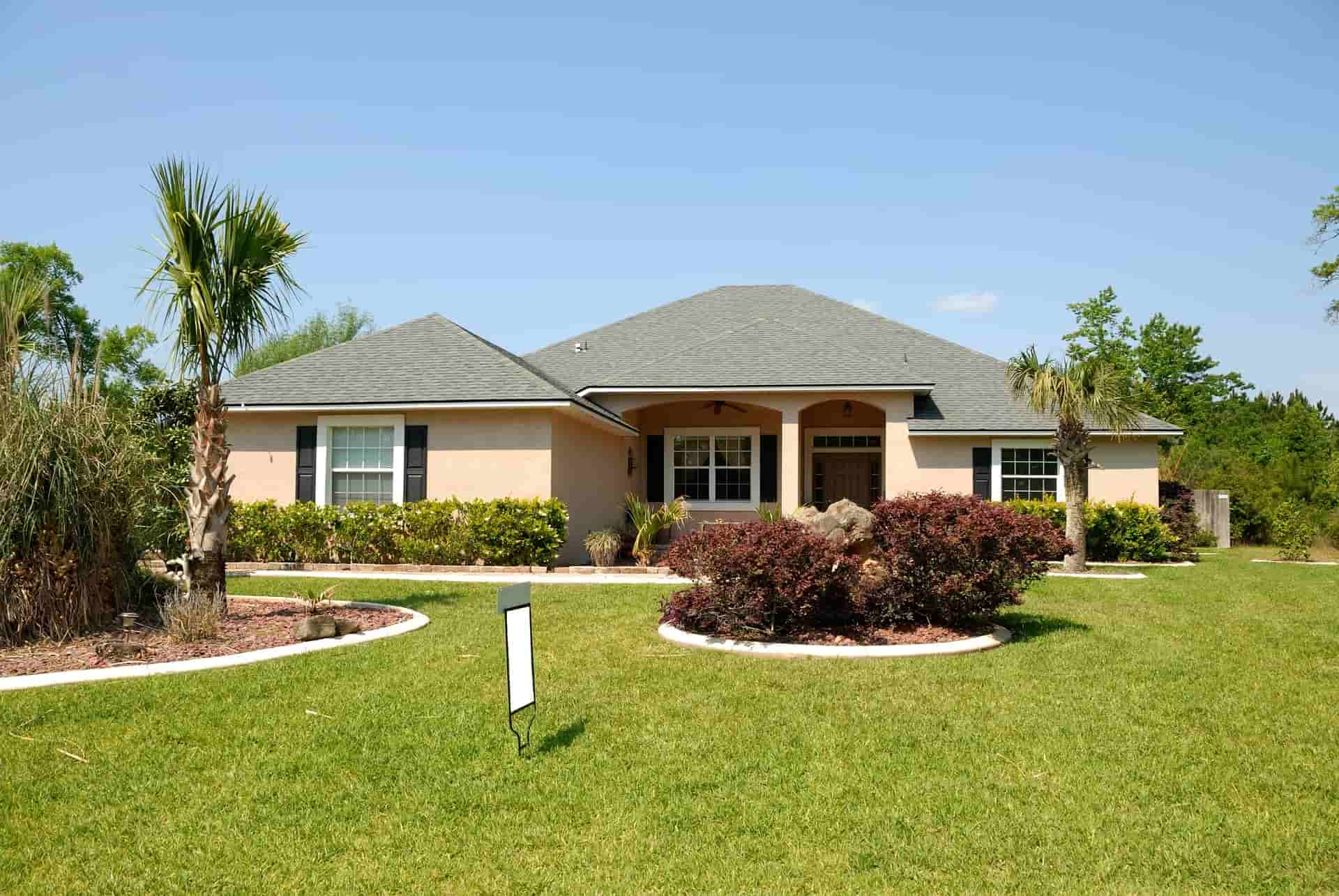 22 Landlord Insurance Endorsements for Florida Rentals

Landlord insurance is a critical part of protecting your Florida property investment. But landlord policies often exclude many protections that you might need.
In the insurance world, fortunately, you can add endorsements for almost anything to your policy. Keep that in mind in case you do not see something on our list. Ask your insurance agent if you need something covered that you cannot find in an internet search -- s/he will most likely find a solution.
Landlord insurance can be confusing because you can choose from three levels of landlord coverage, DP1, DP2, and DP3. All three types of coverages are like homeowners insurance, but the coverages are different. This article, Landlord Insurance in Florida, explains landlord insurance coverage and the three options in detail. Here is a summary:
Florida Landlord Insurance Endorsements
Here are some common landlord insurance endorsements that Florida insurers offer. Not all insurers offer these endorsements, and they will vary a lot from carrier to carrier. But do not worry. We can help you find the carrier that provides the landlord insurance endorsements you want.
NFIP or Private Insurer Flood Coverage. You need additional coverage to insure against floods since all rental property insurances exclude flood water damage coverage. Otherwise, you end up in a weird situation where the insurance covers wind damage after a hurricane but not flood damage. Flood insurance is available through most private insurers and the NFIP.


Earth Movement.

All landlord insurance policies exclude earth movement, including earthquakes, mudslides, beach erosion, rockslides, sinkholes, and landslides. You will need a separate policy for earth-movement.

Water Damage. All landlord insurance policies would exclude water damage unless it occurred suddenly and accidentally. Leaking and seeping pipes, sewage and water overflow, and slab leaks from poor maintenance or wear and tear are two excluded examples.

Another example is an air conditioner that leaks water onto a neighbor's ceiling and walls, and your tenants did not tell you. This endorsement is quite useful for landlord property owners who have no idea how tenants will care for their home, especially if it is not a long-term rental.

Premises liability. DP1 landlord insurance excludes liability, and sometimes liability is optional for DP2 and DP3 policies.

This endorsement covers injury to someone, other than your tenants, while on the premises and damages to their property. Their medical bills are covered. If you get sued for damages, this pays legal fees and judgments.


Loss of Rental Income.

This endorsement is for landlord policies that exclude loss of rent. Typically, DP1, DP2, and DP3 policies include it, but not always. It pays your renter's rent payments if your property becomes unlivable after a covered loss destroys it.


Guaranteed Rental Income.

Rent guarantee insurance pays your renter's rent payments if they default on their rent payments.

Equipment Mechanical Breakdowns. Landlord insurance excludes repair of equipment or mechanical breakdowns for things like dishwashers and lawnmowers used for maintenance.

This rider is ideal since renters often are careless about other people's property. Widen your landlord policy's scope to include repair or replacement of major appliances, HVAC, and electronics due to mechanical or electrical failure.


Air Conditioning and Heating Loss Reimbursement.

This endorsement reimburses you for the monies you provide to your tenants for their inconvenience if an air conditioner or heating mechanical or electrical breakdown occurs.


Emergency Coverage.

This endorsement helps if you must fix something in a hurry, such as a leaking washing machine or if your tenant was accidentally locked out. If there is a hurricane, you may need to rush to cover your leaking roof with a tarp. It covers some or all your extra expenses to go to the property and fix the issue.

Rental Property Under Construction. If you are building a new rental property or renovating one, this endorsement covers the dwelling during construction.

Non-Occupied Dwelling. Your landlord insurance might exclude coverage if your rental unit is vacant for more than 30 days. This endorsement extends your coverage until it is re-occupied.

Short-Term Rental Permission. Rentals for three months or less, common in resort areas, are allowed with this endorsement.


Short-Term Vacancy Permission.

(Also called non-occupied vacant rentals and vacant home permission). This endorsement protects you when your rental is vacant.

A property undergoing renovations or in between renters will be empty for weeks, months, or more. A vacancy permission endorsement keeps the property protected without the hassles of rewriting a policy.


Occasional Rental Permission.

This endorsement allows seasonal homes, like a Florida winter home, to be rented out for a short period when not in use.

Ordinance or Law - also called Building Code Upgrades. This add-on covers you if you need building code upgrades during repairs after a covered peril damages your rental. Florida building codes get updated frequently due to the increasing threats of storm damage. Even new homes face legally required building upgrades that got enforced a few months after being built. It is wise to have a Florida home inspection annually so you don't fall behind on building code upgrades.

Scheduled Personal Property. DP1 and DP2 policies exclude all personal property. DP3 landlord insurance usually covers maintenance-related equipment like snow blowers and dishwashers.

But even DP3 policies exclude things like furniture, linens, small appliances, etc., owned by you and left in your rental property. Landlords can purchase a scheduled personal property endorsement to get those items covered. It does not cover your tenant's property. They need to buy renters insurance to cover their own things.

Vandalism. Most insurers cover defacement and physical damage to your rental. But some insurers exclude vandalism on DP1 policies. Also, sometimes insurers exclude vandalism caused by your renters. Last, no landlord insurance covers vandalism on vacant property.

This endorsement can cover damage in all three scenarios. It varies from insurer to insurer, so ask your insurance company for details.

Identity Theft. A renter, property manager, or hackers could wreak havoc on a landlord's credit report. This endorsement pays for credit repair, up to $15,000 in expense reimbursement.

Limited Burglary. Suppose a forced entry leaves signs of visible property damage (for example, a broken window or jimmied door). In that case, this endorsement covers theft of your belongings or permanently attached items such as a heat pump or copper piping.

DP1, DP2, and DP3 policies do not cover personal property by default. Without personal property coverage, you have no theft coverage, although this endorsement protects you from theft.

Replacement Cost Value (RCV). A DP1 landlord policy defaults to actual cash value (ACV). Some insurers allow you to upgrade to RCV, so you have full coverage for your dwelling. You can also add RCV to personal belongings for DP1, DP2, and DP3 policies, which default to ACV for personal property.


Tenant Move Back Costs.

If you pay to move your tenants back into your rental home after they had to vacate, this endorsement reimburses you for those expenses. It is a companion endorsement to your loss of use coverage and loss of rental income provided in the DP3 landlord policy.

Service Line Endorsements. Sewer lines, water lines, gas lines, and utility lines typically get excluded from landlord insurance. But you can purchase coverage for all service lines or individually. This insurance costs $25 - $150 per year.

Get an Online Landlord Insurance Quote
We offer landlord insurance from 40+ insurers in the state of Florida. Our online comparison engine sifts through all these policies and finds you the best coverage at the best price. You can do it all online or speak to us if you wish.
Feel free to get a free landlord insurance quote below. We do not spam call users of our comparison tool. If you want to speak on the phone, let us know, and we will reach out to help you decide on the best policy.
Hope that helps!
Get an Online Landlord Insurance Quote
At your service,
Young Alfred