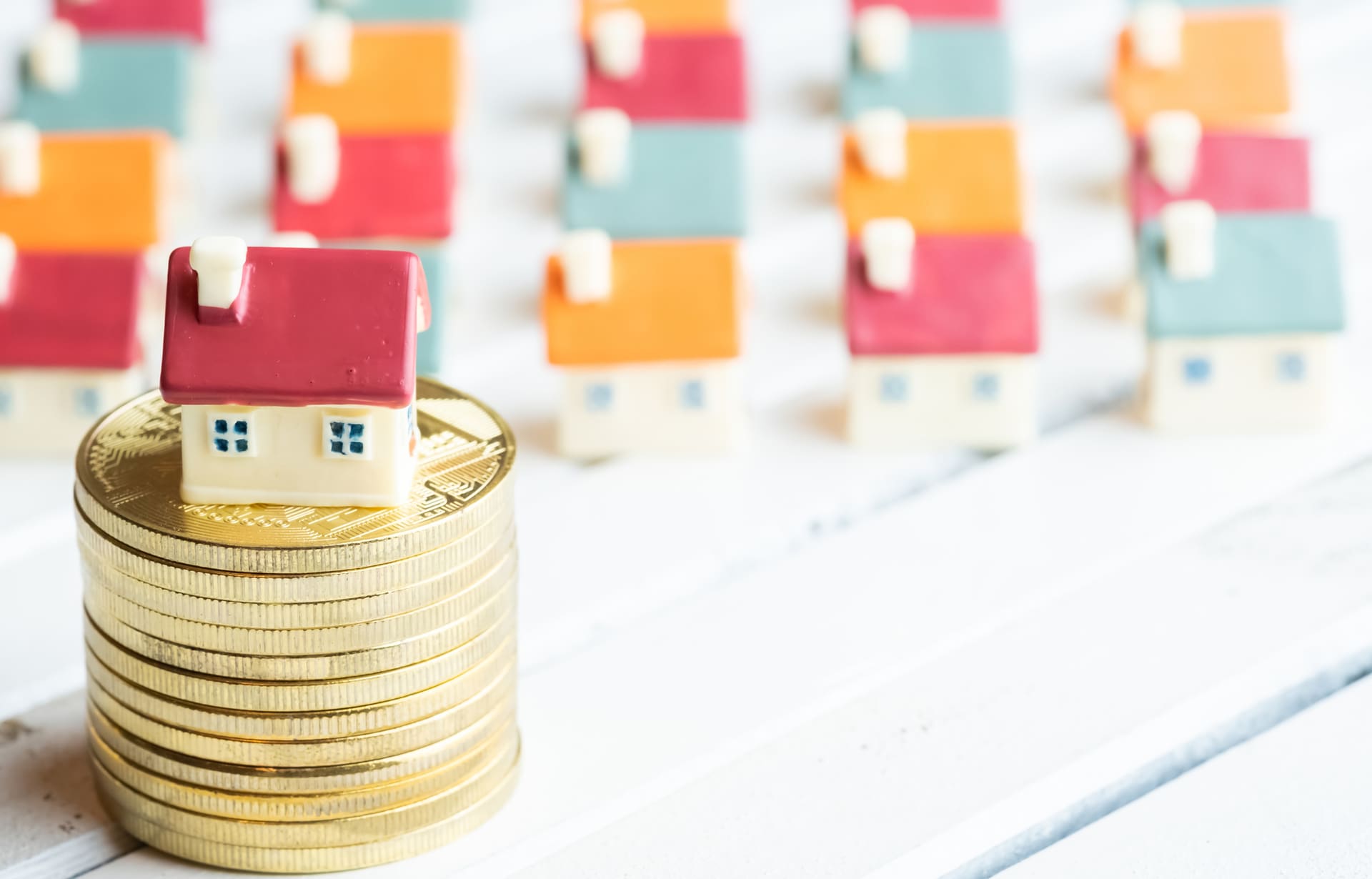 Landlord Insurance Policy

The United States is a country of renters, with 50 million rental units in around 22.5 million properties. Individual landlords own just under half of these units (16.7 million).
While being a landlord comes with some nifty perks, it also comes with a lot of responsibility. One vital element of landlordship is having enough landlord insurance for the rental property. If you are a rental landlord or thinking about becoming one, here is what you should know about landlord insurance.
What is Landlord Insurance?
Landlord insurance is for landlords who rent homes, condos, or apartments to tenants. Landlords are usually private property investors who make money from rental fees. They can protect their investment in the structure of the home they rent with landlord insurance.
In some cases, the landlord may also live on the property, making it an owner-occupied building. In that case, the landlord may not be able to get landlord insurance, depending on the size of the property. For example, homeowners insurance can usually cover renting a room (or floor) of a house. However, home insurance is not for an apartment building with many individual units.
What Does Landlord Insurance Cover?
The two primary coverage types in landlord insurance are liability and property insurance. Here is a quick overview of each element.
Landlord Liability Insurance
Although a tenant's insurance covers their liability, a landlord owns and maintains the property. Landlord liability insurance helps pay for legal fees and medical bills related to a personal injury that is the landlord's fault.
For example, let us say that the patio is old and collapses while the tenant is standing on it. Landlord liability pays for the tenant's and or their guest's medical bills and property damage. If the landlord gets sued for the collapse, their insurance pays for all legal costs.
Landlord Property Insurance
Landlord property insurance covers the structure of your house and any detached structures like a shed. Detached structures get covered at 10% of your total dwelling coverage amount.
You might think landlord insurance covers all the same perils as a homeowners policy. But this kind of insurance is more limited. So, landlords need to add landlord insurance endorsements if they want comprehensive property coverage. Usually, covered losses include:
Fire, Smoke, and Lightning
Sudden and Accidental Water Damage (not if it is related to poor maintenance or age)
Weight of Ice and Snow
Falling Objects
Vehicle Damage
Explosions
Wind and Hail
Often, landlord insurance does not cover theft or vandalism to the property. A policy also does not help pay for building code upgrades. Most insurance companies can offer optional coverages separately, though.
Additional coverage like flood and earthquake damage is also not included. Instead, a landlord must buy individual policies for that. Often, these policies come from government agencies (like the National Flood Insurance Program or the California FAIR Plan). Some areas, like Florida, may require separate hurricane insurance as well.
Landlord insurance protects both the main structure of the house and any detached buildings. For example, a gazebo in the backyard or a detached carport is a detached building.
Loss of Rental Income
Let us say the property gets damaged enough that tenants cannot live there. Loss of rental income insurance will help cover rental earnings while tenants are away. Most policies include this extra coverage, but you will want to double-check for restrictions. For example, if you decide to renovate and upgrade the home, that might not qualify.
Claims Property Valuation
Landlord insurance comes with replacement cost valuation (RCV) for the dwelling. That means you get the total value of rebuilding or repairing your home without depreciation. Your deductible will apply, however.
Landlord Insurance vs. Homeowners Insurance
Here is a quick run-through of the differences between a homeowners and a landlord policy:
Personal Belongings. Landlord insurance coverage does not include personal property. However, it can cover appliances used by the tenant (i.e., a refrigerator). In comparison, homeowners insurance protects everything inside the house.

Liability. Landlords are only liable for damage related to their property (i.e., upkeep and maintenance). Homeowners liability covers any injuries they cause that happen on and off the property.

Loss of Rent. Landlord insurance covers rental income losses during repairs (usually after a natural disaster). This coverage is irrelevant to homeowners and not included in a home insurance policy.

Additional Living Expenses. Homeowners insurance pays for living expenses if the owner must move out during repairs (usually after a covered disaster). This coverage is not included in landlord insurance.
Best Landlord Insurance
Young Alfred works with the top landlord insurance providers, and we have compiled a list of them below. We can also show you the types of coverage available from each insurance company.
| | | | | |
| --- | --- | --- | --- | --- |
| Insurance Company | State Coverage | Financial Rating | Market Share | Known For |
| State Auto | 30 states | AM Best A- | <0.5% | New Tech |
| Travelers | 50 states | AM Best A++ | 4.08% | Experienced |
| Hippo | 32 states | AM Best A- | <0.5% | Digital |
| Progressive | 50 states | AM Best A+ | 1.58% | Established |
| SafeCo / Liberty Mutual | 50 states | AM Best A | 6.48% | Experienced |
| Mercury | 11 states | AM Best A | <0.5% | California |
| Foremost / Farmers | 50 states | AM Best A | 5.71% | Specialty |
| Openly | 10 states | AM Best A- | <0.5% | Digital |
| Allstate | 50 states | AM Best A+ | 8.38% | Experienced |
| TPC | 5 states | AM Best A | <0.5% | Experienced |
| Velocity | 6 states | AM Best A | <0.5% | Coastal |
| Tower Hill | 14 states | AM Best B++ | 0.65% | Specialty |
| Universal P&C | 19 states | Demotech A | 1.17% | Experienced |
| Kingstone | 4 states | Demotech A | <0.5% | New York |
| Olympus | 1 state | Demotech A | <0.5% | Florida |
| Homeowners of America | 5 states | Demotech A | <0.5% | Regional |
| CA FAIR Plan | 1 state | Government | | California |
| Citizens | 1 state | Government | | Florida |
Landlord Insurance Cost
Standard home insurances cost around $1,200 per year in the United States. Landlord insurance, though, is often about 25 percent higher than home insurance. The difference is that there is a greater chance of liability and damage from tenants. That said, there is almost no data on the average price of landlord insurance, so it is hard to provide specifics.
Landlord Insurance FAQs
Does Renters Insurance Cover Damage to the Landlord's Property?
No, it does not. Renters insurance protects a tenant's belongings but does not extend to the property itself.
Can a Landlord Require Renters Insurance?
Yes, landlords require renters insurance all the time to help mitigate potential liability. If someone gets hurt and the tenant does not have insurance, the landlord might have to pay.
How Much Renters Insurance Should a Landlord Require?
Only liability coverage matters for the landlord. Most renters policies offer $100,000 for liability protection, which is often enough.
Do I Need Landlord Insurance?
If you plan to rent a property, yes, you do. You do not need a separate policy if you are renting a room or offering a short-term rental within your home (i.e., an Airbnb). However, if you do not live on the premises, you need landlord insurance.
What Does Landlord Additional Insured Mean?
You should have tenants name you as an additional insured on their renters insurance. Doing this protects your liability as a landlord. This term means you are listed as part of their policy. This designation protects you from legal fees and damages from your tenant's activities.
For example, if a tenant hosts a party and someone hurts themselves, their policy pays, not yours.
Another reason to be added to your tenant's renters policy is that if you must file a liability claim on your landlord policy, it goes against your insurance score. That impacts your insurance rates and ability to get landlord insurance in the future. If your tenants file the claim, it goes against their insurance score instead.
Landlord Insurance Quote
Protect your rental property to avoid expensive lawsuits and repair bills. Let Young Alfred help you get peace of mind with a comprehensive landlord insurance policy.
When moving through the quote process, you will mark if you rent the home, condo, or townhouse. That triggers unique questions related to landlord insurance.
When finished, we invite you to speak to a dedicated landlord insurance agent at your convenience. They will email you, but we never call unless you request it. Click below to see what we can offer!
Hope that helps!
Free Landlord Insurance Quotes
At your service,
Young Alfred