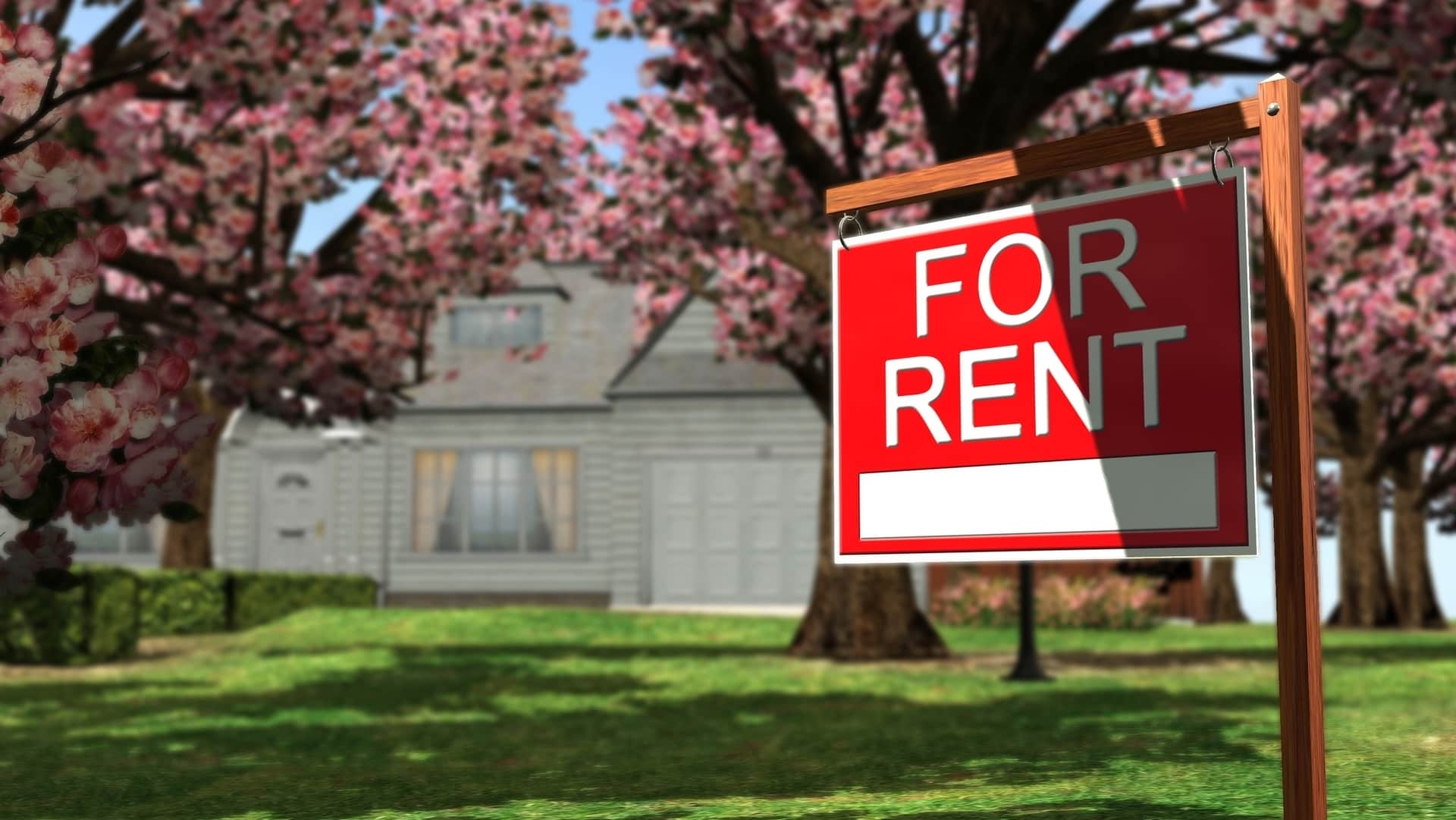 Landlord Insurance in Texas

As of the 2020 census, Texas has just over 29 million residents. Back in 2010, this number was around 25 million. This disparity shows a massive influx of people coming to Texas cities like Houston and Austin.

Most of these new arrivals are renters, particularly in cities like College Station. Statewide, about 38 percent of Texas households are rental units.

With so many renters, landlords are more common in Texas. As with homeowners, landlords need to protect their properties. This article will dive into the basics of landlord insurance in Texas. If you are a landlord in the Lone Star state, here is what you need to know.

Landlord Insurance Cost in Texas
As a rule, landlord insurance costs about 25 percent more than a standard homeowners insurance policy. In Texas, the average price for landlord insurance is about $1,950 per year. The cost varies based on the location, size of the property, and policy type.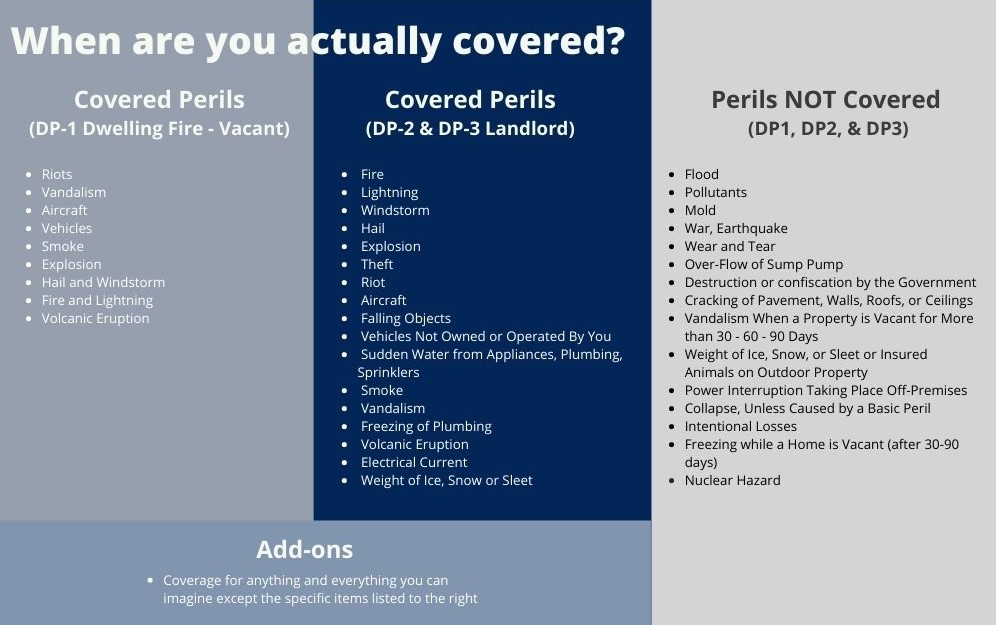 Texas Landlord Insurance Coverage
You can buy multiple types of landlord insurance, depending on your needs. For example, if you have vacant properties, you can get away with basic fire coverage only.
Here is a quick overview of the various landlord insurance protection options.
DP1. This policy has bare-bones coverage. It covers nine named perils for the rental dwelling and other structures on the property. When you file a claim, ACV is the calculation method used for property valuation - it deducts depreciation. Also, your policy deductible applies. This policy is ideal for vacant rentals.

DP2. This policy has the same coverages as the DP3 policy, except it is a named perils policy covering 16 named perils. Named peril policies only cover perils listed in the policy, nothing else.

DP3. This policy is an open perils policy for the dwelling and other structures coverage. It covers anything except things listed as exclusions, like floods, wildfires, and earthquakes.

It comes with personal property, liability, medical payments liability, dwelling, other structures, and loss of use coverages.

Replacement cost valuation (RCV) is the valuation method for the rental home and other structures, so claims agents do not deduct depreciation. However, DP3 policies use ACV for personal property claims.

You choose an individual deductible that applies to all property claims.
All three policies require you to set a coverage limit for your dwelling equal to the labor and material building costs to rebuild your home from scratch.
They then assign 10% of that amount as the coverage limit for other structures. For DP2 and DP3, you set your personal property coverage based on the value of the belongings you leave for your tenant's use or things you store on the property.

Of course, the price of each policy increases to coincide with increased coverage. Hence, DP1 is the cheapest, and DP3 is the most expensive.
From here forward, we will discuss DP3 coverage, which is the best and most common policy most landlords buy.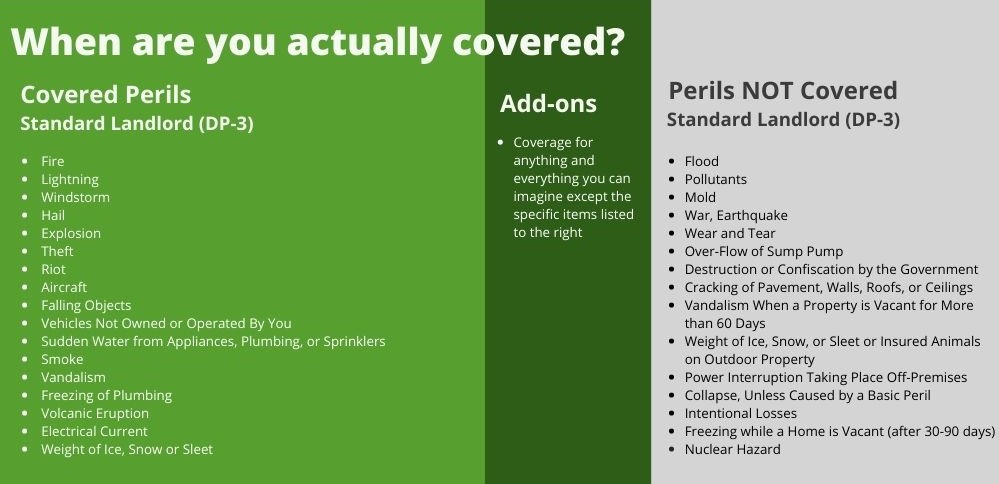 Which Perils Does Texas Landlord Insurance Cover?
Standard landlord insurance in Texas (DP3) comes as an open perils policy for your rental house and other buildings on the rental property. That means your policy covers any damages or total losses for any reason, except perils the policy explicitly excludes. You can find your exclusions on your declarations page. The image above shows a few examples.
However, the landlord's personal property comes with named perils coverage. The declarations page of your policy will list all the perils your personal property covers. Usually, the 16 perils we show in the above image are the ones your DP3 policy includes.

Rental House Coverage
Landlord dwelling insurance primarily covers the structural elements of your Texas rental home. The standard Texas landlord policy (DP3) is an open perils policy for the rental house. It covers everything, including sudden and accidental damages, except perils the policy excludes. For example, if tenants destroy part of the property from an accidental fire, you can file a claim.

Open peril policies also name exclusions, so you are not covered for anything on the exclusions list. Later we will discuss endorsements you can buy that covers excluded perils.

Structural insurance pays replacement cost coverage (RCV), which means that you can get paid enough to rebuild a new rental house without depreciation. You can often set your deductible, with $1,000 being the most common option.

You also set your rental dwelling coverage limit, but it must equal the labor and materials costs to rebuild a new rental home of like-and-kind quality.

Landlord Other Structures Coverage
Typically, other-structures coverage is worth 10 percent of the total rental dwelling policy. So, if you have $400,000 in landlord insurance, $40,000 goes to other structures. These buildings can include detached garages, gazebos, pool houses, and more.

As with dwelling structural coverage, your insurer pays RCV for damages. Your policy deductible also counts for this insurance but remember your coverage limit. Other-structures coverage also has open perils coverage.

Landlord Personal Property Insurance
If you leave items for tenants to use, your personal property coverage applies. This insurance is a "named peril" policy, meaning that you can only file a claim if damage stems from 16 perils on your declarations page. Anything not included (e.g., flooding) does not qualify.

For example, if you have appliances in the rental property, those are protected. Also, if you rent out a furnished rental home, the policy covers your furniture, but you should list the items on the policy, so no questions arise.

Your policy also does not extend to tenants' personal property. Instead, they must buy their own renters insurance policy.

Personal property insurance typically pays the actual cost value (ACV). So, you will get a check for the item's current worth, not the total value of a replacement. You can upgrade to RCV for a higher monthly premium.

Finally, when you buy your landlord insurance policy, you will set your personal property coverage limit. First, make a list of your belongings along with the value of each. Then, use the total for your coverage amount and provide the list to your insurer.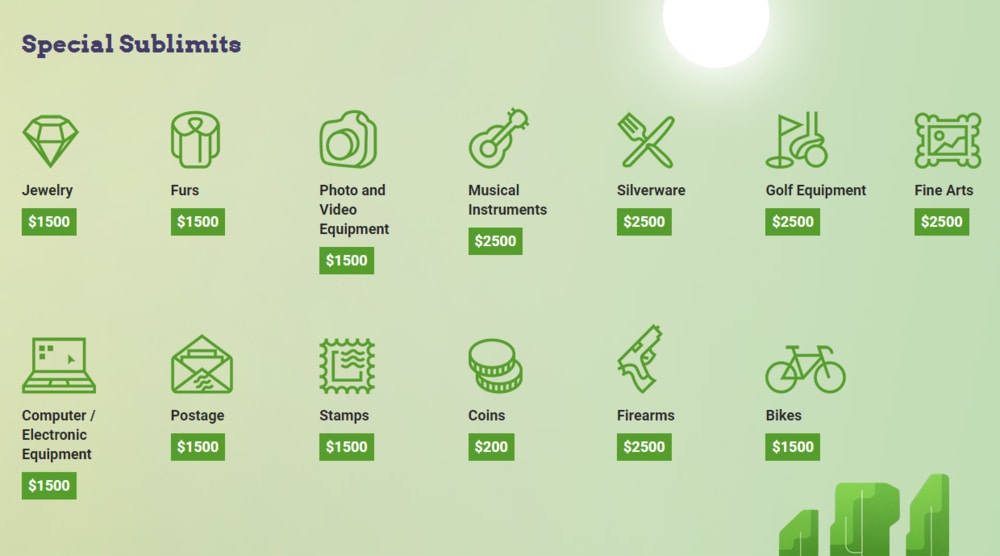 Property Insurance Sub-Limits
Even if your personal property insurance is worth a certain amount, insurers set sub-limits for various categories. For example, there may be a max payout of $1,500 for bikes. So, if you leave two bicycles for your tenants to use and they both perish in a fire, the most you will get is $1,500, even if they are worth $3,000 combined. Worse yet, your deductible and ACV depreciation still applies!

If you need extra personal property protection, you can add endorsements and floaters (more on those later).

You will want to check your policy or declarations page for these sub-limits or ask your insurance agent.

Landlord Liability Insurance in Texas
If tenants or visitors get hurt on your property, you may be liable for their injuries. However, the tenants may also own the liability if they were at fault.

For example, let's say someone fell down the stairs because of a broken step. If you knew about the step but did not fix it, you are liable. If the tenant broke the step and never notified you, they are accountable.

Liability insurance is necessary for Texas property investors because it covers legal fees and settlements related to a lawsuit. You choose your coverage amount, often $100,000 to $500,000. However, your basic landlord insurance might not provide enough coverage. As we will discuss later, you can add extra umbrella insurance to make up the difference.

Also, ACV or RCV does not matter since the policy pays the full amount for liability; your insurer pays those fees in full without a deductible.

Landlord Medical Payments Coverage
This coverage pays for the medical expenses for anyone injured on your rental property when they do not sue. The injuries must be your fault, not your tenant's. Fortunately, your deductible does not come into play with medical payments insurance. But, you will have a coverage limit per incident, typically $5,000, but you can increase that amount.
Landlord Loss of Use Coverage
This coverage pays you if you cannot use your rental property if a disaster damages or destroys it. The disaster must be a covered peril, though. For example, if a wildfire destroys part of the house, you cannot rent it out until it is repaired. It pays your monthly rental income until your tenants move back after repairs.

Most landlord insurance policies have a loss of use coverage included. However, talk to your insurance agent about specific payouts and limitations.

Your deductible does not factor into your loss of use claim.
The payout stems from the costs of having the property empty during repairs. These expenses may include loss of rental income or hotel stays if you live on the premises.

Condo Landlord Insurance in Texas
Property owners and landlords do not just manage apartment buildings and rental homes. Owners of condo unit rentals also need landlord insurance to protect against damages and losses in their condo rental unit.

Condo landlord insurance is the same as standard landlord insurance. It protects against:
Structural Damage to Areas You Own. Interior walls and anything built into those walls like kitchen cabinets, appliances, and wallpaper.

Other Structures. You might own a carport on-premises or a beach cabana.

Personal Property Coverage. Your furniture, appliances, and belongings.

Medical Payments Coverage. Medical expenses when the tenant does not sue.

Liability Coverage. Legal fees when sued and other related expenses like property damage and medical costs associated with the lawsuit.

Loss of Use. Pays your rental income when your tenants must move out after a covered peril destroys your home. It pays until you finish the repairs, and they return.
When buying condo landlord insurance, you need to talk to your agent about what the building owns and what you own. For example, the condo association owns the building, and they need insurance for the building and common areas in the building. (e.g., elevators, hallways, etc.).
They also own your shared and exterior walls, ceilings, and floors. They might own your kitchen cabinets and plumbing. Do not include anything the condo association owns in your condo landlord policy.



Texas Landlord Insurance Endorsement and Floaters
Landlord insurance covers many potential hazards, but it does not protect against everything. Here is a rundown of the different endorsements you might want to add to your policy.

Air Conditioning and Heating Loss Endorsement
With this endorsement, you can get reimbursed for payments to a tenant if the A/C or heater breaks down. While this endorsement does not cover wear and tear, it does protect against sudden and accidental damage. For example, if a faulty part breaks or a power surge fries the system.

This endorsement can save you money in court as Texas law mandates temperatures inside. Landlords must keep the interior temperature at or below 85 degrees Fahrenheit or 20 degrees Fahrenheit lower than the outdoor temperature. Unfortunately, Texas gets hot, so keep your AC working!

Also, if you provided the AC unit, you must fix it according to Texas law.

Service Line Endorsements
If a service line breaks or ruptures, it can cause massive damage to the property and land. A standard landlord insurance policy does not cover this type of incident. Service line endorsements help pay for repairs and damages in those situations.
Service lines are utility lines running from the rental house to the city's lines, like electricity, water, gas, and sewage.

Again, wear and tear or maintenance issues like tree roots are not included - only sudden and accidental incidents.

Non-Occupied Dwelling / Short-Term Vacancy Permission
Usually, landlord insurance will not pay for damages if the property sits empty for more than 30, 60, or 90 days. So, what do you do if you are in between tenants?
You can downgrade your DP3 standard landlord insurance to a DP1 vacant policy. But usually, DP1 vacant property insurance does not protect against vandalism or burglary. Even if the policy includes those perils, they may pay actual cash value instead of replacement cost value for the rental home.

This endorsement allows you to remain on the DP3 landlord insurance policy, with short-term vacancies.
Therefore, instead of switching policies when that happens, you can get a non-occupied dwelling endorsement. This add-on extends your coverage past the 30 days so that you are still protected.
Note that there's a difference between a vacant property and an unoccupied one. Vacant properties do not have people or personal belongings. Unoccupied properties have belongings but no people.
Short-Term Rental Permission / Occasional Rental Permission
If you rent out your house for only short periods, you can use your home insurance instead of landlord insurance. Or you might have a seasonal home you rent out when you are not living there.
But you need extra insurance for the short-term stays. Standard homeowners insurance does not protect against damages that occur during a short-term rental period, but this endorsement allows it.

In some cases, you can just notify your insurance company and get temporary coverage. In other instances, you must add an endorsement.

You add this to home insurance, not to landlord insurance.

Equipment Mechanical Breakdown Insurance
This endorsement covers mechanical failures of equipment and appliances within the rental property (not just HVAC). The damage must be sudden and accidental, such as a power surge or explosion. A breakdown from wear and tear is never included in insurance policies.

Scheduled Personal Property Endorsement
If you have high-value personal belongings in the rental property, you can get better coverage for them with a scheduled personal property endorsement.

For example, you may have a $15,000 lawn mower for your tenants' use. Under your standard personal property coverage, ACV depreciation and deductibles apply if it gets destroyed. With this endorsement, no ACV depreciation or deductible applies. Instead, you get the total value of the lawnmower to buy a new one.

Loss of Rental Income Endorsement
Your landlord insurance does not include a loss of rental income clause, but you can add it. It pays out if your tenants default on their rent.

Tenant Move Back Costs
This endorsement pays for expenses related to helping tenants move back into a rental property. For example, if your tenants had to leave while the building was being repaired. This add-on can work in conjunction with loss of use insurance too.

Ordinance or Law / Building Code Upgrades
As a landlord, you are responsible for keeping the rental property up to code. As these codes change, you may have to renovate the building.

This coverage helps pay for building code upgrades as necessary when a covered peril destroys your home. It kicks in if you must pay extra to become compliant with new building codes as you repair your home's damages. It does not pay when you do renovations voluntarily.

Texas Landlord Flood Insurance
Flood insurance does not come standard on a landlord policy. Instead, you must buy separate coverage. For example, FEMA'S National Flood Insurance Program (NFIP) is an excellent flood policy. However, more private insurers are offering this coverage for less money, so talk with us to analyze your options.

Texas Short-Term Landlord Insurance
This coverage is often used to protect a home when paying guests are staying. For example, sites like Airbnb allow homeowners to rent their properties quickly and easily to strangers. Since standard homeowners insurance does not cover commercial business operations, short-term rental insurance is necessary.

These policies work similarly to regular landlord insurance. They protect structural damage, personal property damage, and landlord liability. When talking about liability coverage, keep in mind that things could get tricky if you are staying in the unit as well.

For example, some homeowners will live on-site and rent a room. Consequently, there may be some overlap between the short-term landlord policy and their home insurance policy in those cases.

Texas Landlord Insurance Bundle
Usually, the best way to save money on insurance is to bundle multiple policies. Be sure to talk with us about specific discounts or bundling opportunities. For example, here are some situations where bundling might work as a landlord.
Multiple Properties. If you own several houses, you can insure each one with the same provider and get a discount.


Home and Landlord Insurance.

You can bundle your homeowner's policy with landlord coverage if your insurer does both.

Auto and Landlord Insurance. Most insurance companies include auto insurance, which you can get on top of your landlord insurance.
Best Landlord Insurance Companies in Texas
If you are looking for a landlord insurance agency in Texas, browse this list of top-rated companies.
| | | | | |
| --- | --- | --- | --- | --- |
| Insurance Company | State Coverage | Financial Rating | Market Share | Known For |
| SafeCo / Liberty Mutual | 50 states | AM Best A | 6.48% | Experienced |
| Velocity | 6 states | AM Best A | <0.5% | Coastal |
| Mercury | 11 states | AM Best A | <0.5% | California |
| Foremost / Farmers | 50 states | AM Best A | 5.71% | Specialty |
| Travelers | 50 states | AM Best A++ | 4.08% | Experienced |
| Progressive | 50 states | AM Best A+ | 1.58% | Established |
| Lighthouse | 4 states | AM Best A- | <0.5% | Coastal |
| Allstate | 50 states | AM Best A+ | 8.38% | Experienced |
| Hippo | 32 states | AM Best A- | <0.5% | Digital |
| State Auto | 30 states | AM Best A- | <0.5% | New Tech |
| Tower Hill | 14 states | AM Best B++ | 0.65% | Specialty |
| Homeowners of America | 5 states | Demotech A | <0.5% | Regional |
Landlord Insurance in Texas Covering All Dog Breeds
Because dog bites can trigger a liability lawsuit, insurance companies typically limit the types of breeds homeowners can own. However, if an insurer does not prohibit a specific breed, it may charge more for the dog to live on the premises. Some examples of "high-risk" breeds include pit bulls, Dobermans, and German Shepherds.

As a landlord, you can also prohibit tenants from owning these breeds since it could increase the cost of your insurance policy (if it does not get denied).

Can a Landlord Require Renters Insurance in Texas?
Texas law does not require renters insurance. However, landlords can require tenants to have renters insurance to rent a room or unit. You must include this requirement within the lease agreement.

Here are some other components to consider when including renters insurance with your lease:
Additional Insured. You can have your tenant name you as an additional insured person on their policy. This way, any claims will go through their insurance instead of yours. This option can help you save money and limit your liability overall.

Interested Party. Tenants may cancel their renters insurance or change their policy. Having them add you as an "interested party" ensures that you are informed of these adjustments. This way, you do not have to worry about any potentially nasty surprises later.

Proof of Insurance Certificate. Another way to verify that your tenants have renters insurance is to ask for a proof-of-insurance certificate. This document comes from their insurance company.

Declarations Page. You may also decide to ask for a copy of your tenant's insurance declarations page. This document shows the basic details of their policy, so you know what is covered and what is not. Having this can relieve any confusion if something happens since you will know which insurance kicks in at any time.

Copy of the Policy. Finally, you can ask for a copy of your tenant's renters insurance policy. Again, having this paperwork helps you know what their insurance will cover if a disaster strikes.
Why Should Landlords Require Tenants to Have Renters Insurance?
The tenant's renters insurance coverage and coverage amount impact the landlord. Here are some examples:
Subrogation. The landlord's insurer recoups paid claims from the tenant's insurance in cases of unintentional accidental damage, such as a fire started by a candle left burning overnight.

If the tenant has no renters insurance, the landlord's insurer cannot file a subrogation claim against a carrier. That hurts the landlord's insurance score and will increase the landlord's insurance premiums.

Additional insured. The landlord should file a liability claim on the renter's insurance instead of their own. If they do not file a claim on the renter's insurance, they must file it on their landlord insurance policy. That hurts their insurance score and raises their premiums.

No Subrogation or Additional insured. A third party might file a claim against the renter. In that case, the landlord wants lawsuits filed against the renter and their renters insurance instead of the landlord's.

If the tenant's policy amount is too low, a third party will be encouraged to file against the landlord's policy which may have higher coverage.

In this case, imagine a student has a party and a balcony side rail collapsed because too many people were on it for a selfie. Assume the balcony had no structural issues; there were just too many rowdy people. If 25 people get hurt, the landlord would want the renters to pay.

An umbrella policy taken out by the tenants would be the only way to recover damages, most likely. And the landlord would want to be an additional insured if not an additional named insured.
How Much Liability Coverage Should Renters Have?
Most renters insurance policies come with $100,000 for liability protection. However, you should require more. But, how much more?

First, figure out the odds of a liability claim and the cost for it. E.g., poorly kept neighborhoods may attract irresponsible tenants. Or college towns and college apartment rentals come with higher liability odds; what if students have parties every weekend.

And, how expensive is the rental or things in it. E.g., if a tenant causes an accidental fire, the landlord's insurer will file a subrogation claim and want enough to cover either the entire home or a room, etc.

Naturally, a landlord must weigh the odds of all the possible problems against the cost to repair them, then decide. But we recommend a minimum of $300,000 or the cost to rebuild your home from scratch. Another option is a $1M umbrella policy.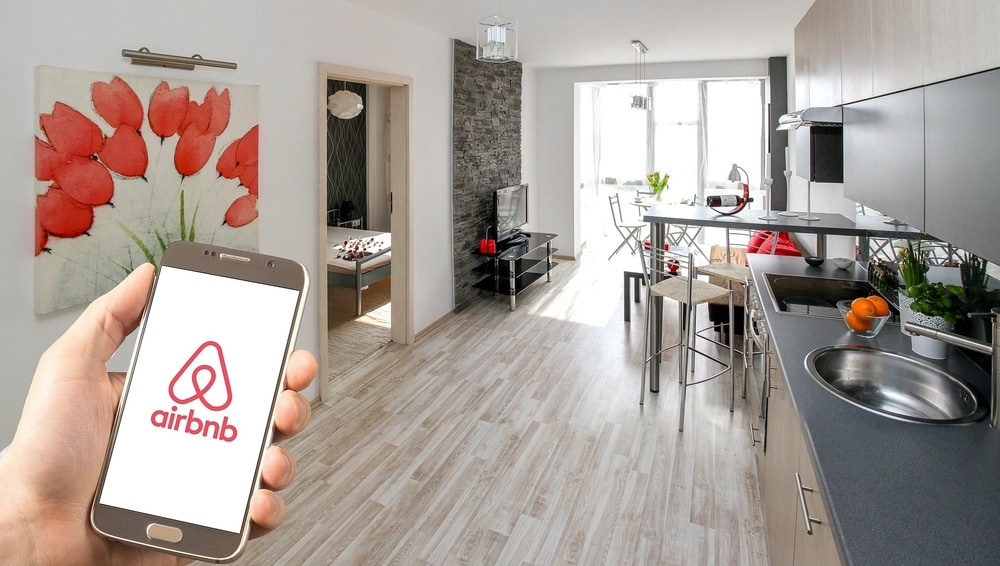 Do I Need Landlord Insurance in Texas?
Yes, if you are planning on renting any property (e.g., houses, apartments, or multi-family homes). Landlord insurance provides excellent protection for yourself, your property, and any belongings you may have on-site. Liability insurance is also valuable in case a tenant or guest gets hurt while visiting the rental unit and sues you.

Texas Landlord Insurance Quote
Do not waste time shopping for subpar landlord insurance. Instead, let Young Alfred compare quotes and policies for you. We have an excellent customer service track record, and we'll make sure that you find the best plan for your needs. Click below to get started.

Hope that helps!
Online Texas Landlord Insurance Quotes
At your service,
Young Alfred