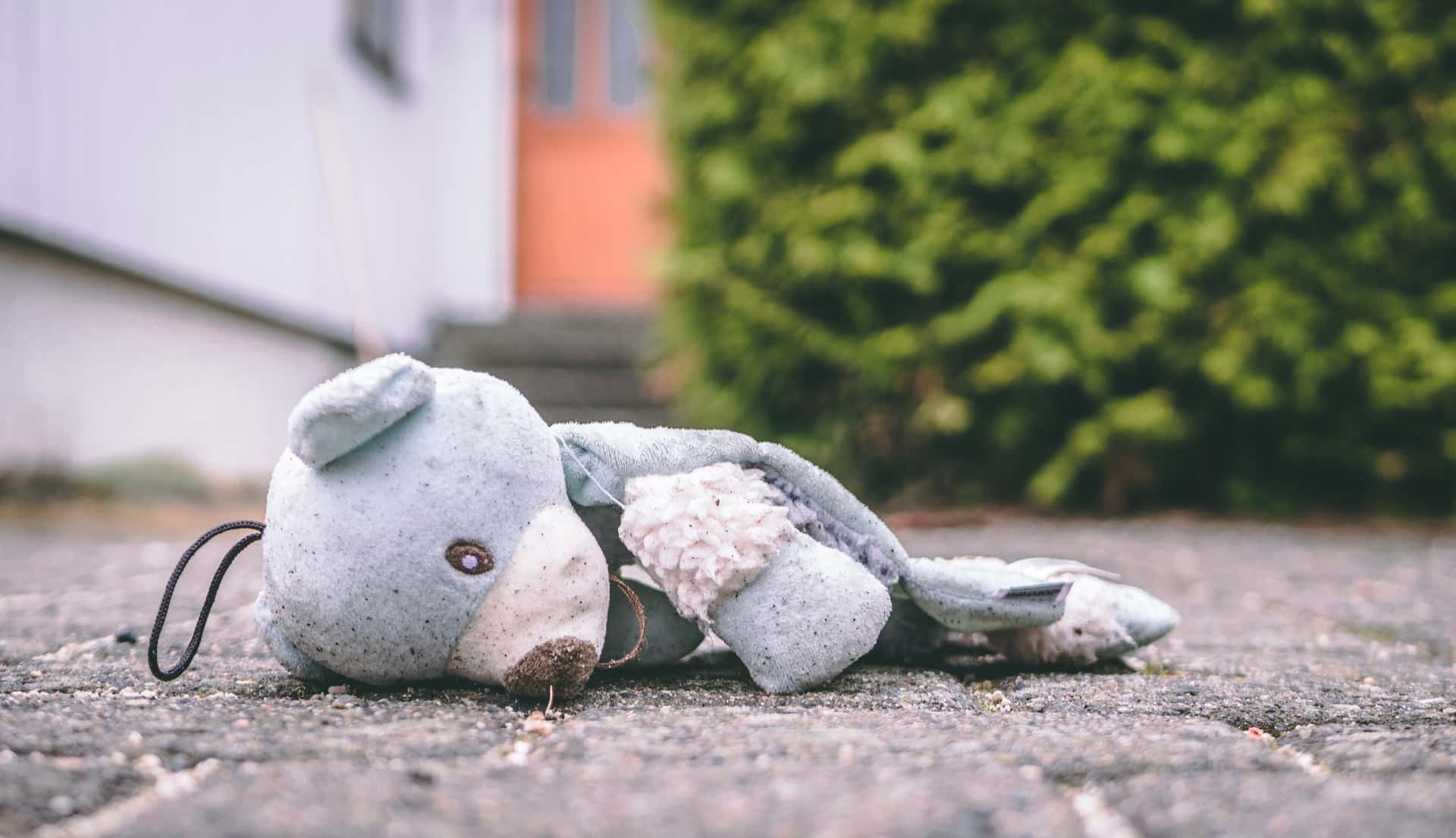 Landlord Liability Insurance

Being a landlord is an excellent strategy for earning passive rental income. However, while owning a rental property can lead to wealth, it is also a lot of work. As a landlord, you need to insure your rental investment so that it stays financially protected.

Independent landlords own over half of all rental units (24 million in 2017). Each one must get comprehensive landlord insurance. There are two parts to this coverage - property damage and landlord liability. We are going to discuss the latter.

What is Landlord Liability Insurance?
As the property owner, you are ultimately responsible for anything that happens. That includes injuries to your tenants and their guests and damages to their property caused by you. That said, your culpability does not often extend to your tenant's actions.

Landlord insurance policies are not the same. You can purchase three different types, and only one includes landlord liability coverage, although you can add liability to the other two. You must know the differences in coverage and what you have. The options include:
Basic Form Coverage (DP1). This coverage is the cheapest insurance available for landlords with the most bare-bones coverage. It excludes liability, although you can add it. It covers property at actual cost value (ACV), which deducts depreciation from the retail price of an item. It usually is used for vacant properties, but your insurance agent might have sold you this if you asked for the lowest price.

Broad Form Coverage (DP2). This policy type covers more than Basic Form but less than Special Form. It too excludes liability, although you can add it. It also uses ACV.

Special Form Coverage (DP3). These policies are close to standard home insurance and the most extensive coverage possible for landlords. It includes liability and covers property at RCV.
Another point to know is how liability claims get paid. Policies cover your property at either actual cost value (ACV) or replacement cost value (RCV). But liability claims always pay replacement costs to repair or replace other people's property, medical bills, and lawsuits.

And there is no deductible on landlord liability claims. So, you do not have to worry about any out-of-pocket expenses on a liability claim.

Check your declarations page on your landlord policy to see what type of coverage you have and if it includes liability. If you are still unsure, your insurance agent can help you.

What Does Landlord Liability Insurance Cover?
Landlord liability insurance covers any medical bills or legal fees related to a bodily injury on the property of tenants and their guests. It also protects your tenant's and their guest's property damage if the damage was your fault.

For this insurance to kick in, you must be at fault. But, as we will see, landlords have relatively limited liability.

You are responsible for maintaining the property and keeping it in good condition. If you do that, you should not have to worry about liability claims.

That said, accidents do happen, and you may not have prepared for every scenario. Here are some specific cases where landlord liability protection would kick in:

Example 1 - Faulty Railing
Let's say that your tenant or a guest comes to the house. As they walk down the stairs, the railing breaks, and the person tumbles to the ground. They break their ankle and sue you for damages.

Example 2 - Broken Walkway
Parts of a stone path are broken with edges sticking out. The tenant or guest trips on the pathway in the dark, falling and twisting their leg.

In this case, you are liable for two reasons: first, for not illuminating the walkway properly. Second, for not repairing the masonry so that it was not uneven.

Example 3 - Mold Growth
Your tenants begin to get sick and discover that black mold is the problem. If your tenants had to go to the doctor for mold-related illnesses, you are on the hook. Also, you must pay to have the mold removed.

You might be able to include mold damage as one of your covered losses if it was caused by an unexpected and sudden water leak or flood. However, mold sickness likely means it would have been there for a while, and that would not have coverage. Legally, though, you must remove it.

Talk to your insurance company about specific mold-related repairs or add-on mold endorsements.

What Does Landlord Liability Insurance NOT Cover?
Your tenants are human, and sometimes they may make mistakes or act recklessly. As a rule, you are not responsible for their actions. Here are a few examples where you do not have to worry about landlord liability coverage:

Example 1 - A Wild Party
Let's say your tenant hosts a party and invites a bunch of people over. During the event, someone gets drunk and crashes through a window, and goes to the ER. You do not have to pay for their medical bills or the broken window because your tenant hosted the party.

Example 2 - Appliance Damages and Mold Growth
If something breaks and poses a hazard, your tenant must notify you about it. Otherwise, how can you know to fix it? So, let's say that a window air conditioner started leaking water inside an apartment, damaging your walls and the neighbor's wall and ceiling below. Unfortunately, they did not tell you about it, and the neighbor sued for damages and health problems from mold.

As a rule, tenants must repair or replace appliances that they break. You may even include a repair clause in the lease agreement. They also must tell you about broken appliances so you can fix something the tenant did not break. So, because you were unaware, you should not be liable.

The tenant must pay for the damages, their legal defense, and the neighbor's medical bills in this case.

Example 3 - Break-In
If your rental property is in a neighborhood where break-ins are common, you should install a home security system. However, if a break-in is rare, you have limited liability.

For example, let's say a burglar enters the property and fights with the tenant, injuring them. In this case, you are not liable because the injury did not happen because of negligence.

Overall, if you take "reasonable care" to prevent injuries and accidents, you are not liable. You do not have to go to extreme lengths to protect your tenants. That is what renters insurance is for.

Landlord Liability Insurance vs. Renters Insurance
Your tenants should have their own renters insurance policy. Renters insurance protects the tenant's personal property and liability for their actions.

In the examples, we listed where the landlord is not responsible. In those examples, renters insurance should kick in if their policy covers the peril. Most likely, their renters insurance would cover the break-in and the broken window at the party. However, it probably would not cover the air conditioner water and mold damages since the insurer would see that as negligence. For that, they would pay out of pocket.

Umbrella Insurance for Rental Property
Landlord insurance policies have a cap for liability coverage. So, what happens if your case exceeds the limit? In that instance, you must pay the rest out of pocket.

Instead, you can get an umbrella insurance policy. Umbrella insurance adds liability coverage to your existing plan. For example, your landlord insurance may only pay up to $300,000. However, you can get umbrella coverage for $1 million or more for very low premiums to pay for any potential overages.

Prevent Landlord Liability Issues
Landlord insurance does not cover wear and tear, aging property, or negligence. Therefore, as a landlord, you should reduce your potential liability by doing, at least, the following:
Repair damages promptly and keep a record of them.

Ensure your property is always in good condition.

Provide regular pest control.

Keep current and compliant with all local, state, and federal building and safety codes.

Perform regular property inspections and maintenance on problems found.

Add security with good lighting, deadbolts, fire and smoke alarms, secure doors, window bars, and other measures.

Remove all lead paint, carbon monoxide, mold, radon, or other harmful substances.

Winterize the home for ice and snow and prepare it for extreme heat conditions in the summer. Remove hazards like snow and ice promptly throughout the winter.
Landlord Liability Insurance Cost
Typically, landlord insurance covers both dwelling property damage and liability. Special Form Coverage (DP3) policies include liability. On average, landlords pay about $1,300 per year in the U.S. for the entire landlord insurance policy (DP3), which includes liability.
How Much Liability Insurance Should I Get for a Rental Property?
The answer depends on a few factors, including:
Number of Tenants. More tenants mean more chances for injury.

Age of Home. Older homes might have more unseen hazards than newer properties.

Your Net Worth. Can you afford to pay legal fees out of pocket if a lawsuit exceeds your coverage amount?

Tenant Turnover. Do you get new tenants every year, or have the same ones been renting for multiple years? A higher turnover rate means more risk.
As a rule, you should have at least $300,000 in liability insurance. However, if you are worried about an expensive lawsuit, we recommend $500,000 or $1 million minimum.
Get a Landlord Insurance Quote
Before renting out your house, condo, or apartment, make sure you have the right insurance. We can help you compare policies and rates to ensure that you are always protected. We sell policies for the top 40+ insurance companies, and we are licensed in all 50 states. Click below to get a landlord insurance quote!
Hope that helps!
Free Online Landlord Insurance Quotes
At your service,
Young Alfred