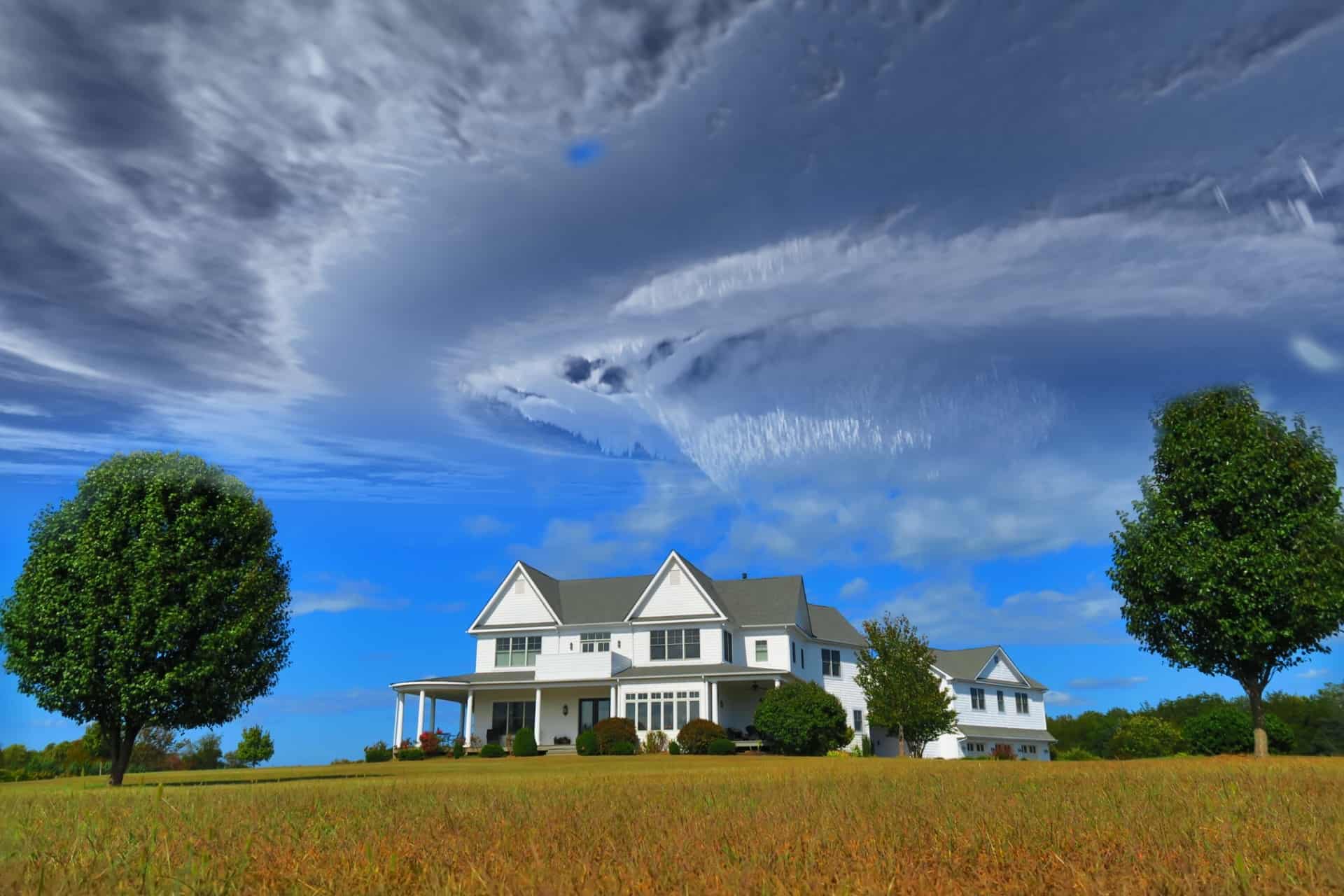 Lemonade Insurance Review
Founded in 2015, Lemonade Insurance has quickly become a top player in the insurance industry. After a year, the company was making $2 million. By 2021, it is earning over $100 million.
With such a meteoric rise, we thought we would take a closer look at Lemonade Insurance. So, here is what you need to know.
The Protection
Lemonade is app-based and offers comprehensive coverage options. Users can buy policies for their homes, apartments, pets, and themselves. Unfortunately, as of mid-2021, auto insurance is not available, but it is coming soon.
Overall, Lemonade offers basic coverage for each of its insurance products. So, if you are looking for lots of add-ons or secondary options, you will have to look elsewhere.
Here is a breakdown of each type of insurance.
Homeowners Insurance
Lemonade provides standard homeowners insurance policies that protect against named perils. Those 16 perils include:
Aircraft
Windstorm
Explosions
Hail
Vandalism
Fire and Lightning
Accidental and Sudden Water Overflow from Appliances, Plumbing, or Sprinklers
Electrical Currents
Vehicles (not owned or operated by you)
Weight of Ice, Snow, or Sleet
Smoke
Freezing of Plumbing
Riots
Falling Objects
Theft
Volcanic Eruption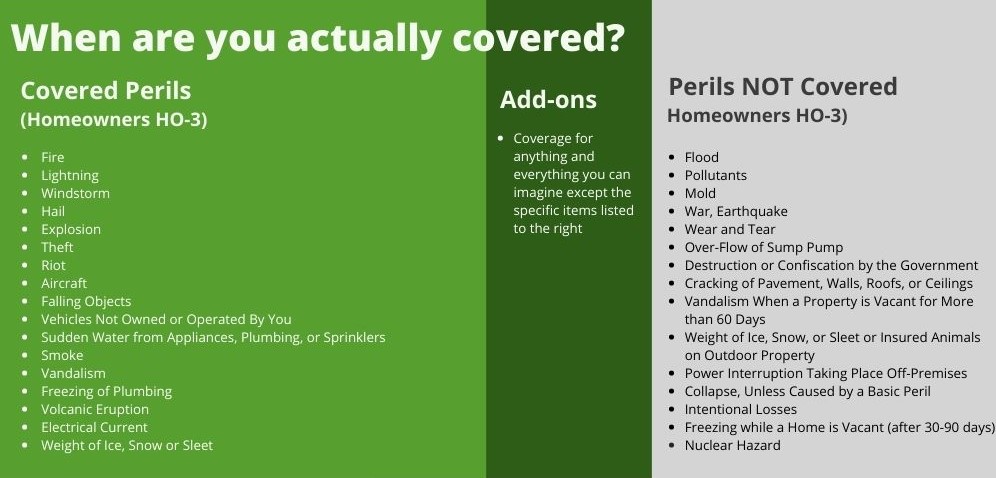 Lemonade also protects various aspects of your home, including:
Dwelling Coverage. This section pays to rebuild or repair your house. Lemonade Insurance pays replacement cost value (RCV) coverage to repair or rebuild your home like other insurance companies.


Other Structures Coverage

.

If you have any detached buildings on your property (i.e., a pool house), they are covered by this section. As a rule, this coverage maximum is 10% of the dwelling policy. So, if your insurance is for $400,000, this section only covers $40,000.


Personal Property Insurance

.

Your stuff gets protected from damage by named perils. Typically, this section pays actual cash value (ACV), which includes any item's depreciation. You can often upgrade to RCV coverage, which will raise your premiums accordingly. Coverage limits range from 30-70% of your dwelling coverage limit, and sub-limits apply. See the image below for sub-limit examples.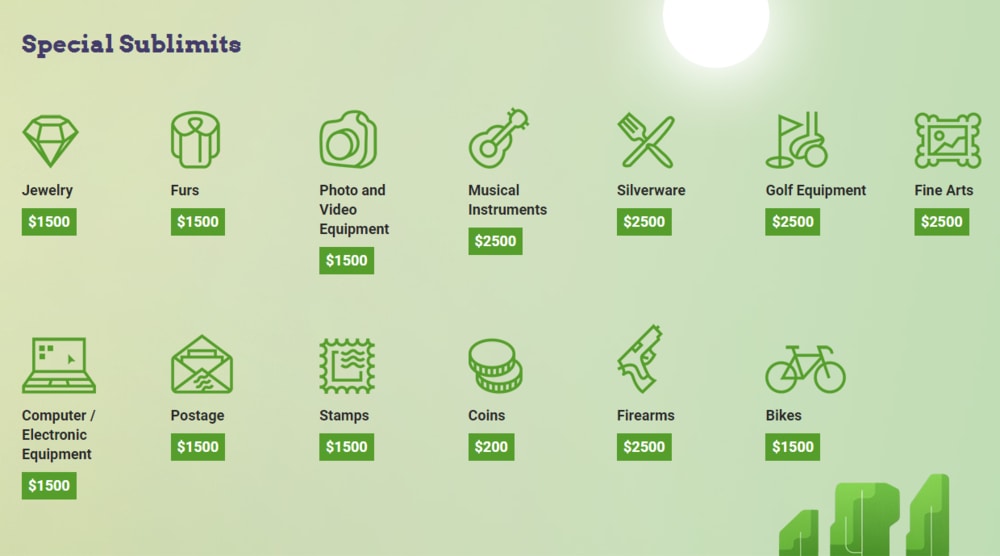 Personal Liability Coverage

.

If someone gets hurt on or off your property and you are liable, this insurance pays for legal damages. If the lawsuit includes medical bills and property damage costs, those get paid too.


Medical Payments Liability

.

If your guest does not sue, your homeowners insurance can pay for medical bills and other healthcare-related costs, up to $5000.


Additional Living Expenses

(ALE).

This coverage pays for living expenses if you must stay outside the home. For example, if the roof collapses from a downed tree, you must stay in a hotel until the house gets fixed.
Homeowners Insurance Discounts
While Lemonade Insurance already has some of the lowest premiums, the company does offer a few extra discounts. The options available for homeowners include:
Fire-Resistant Materials. Examples include masonry or concrete.

Home Security Discount. Installing burglar alarms and security cameras can help you qualify.

Fire Extinguisher. Having an extinguisher or built-in fire suppression system.

Gated Community. Usually, gated communities with armed guards and 24-hour surveillance systems yield bigger home insurance discounts.
Homeowners Insurance Extra Coverage Options
Homeowners can upgrade their coverage by adding endorsements for specific perils. Lemonade Insurance offers these add-ons, although not in every state.
Sewer Backup Insurance. Even though home insurance covers pipe bursts, that protection does not extend to the sewer line. Since you do not have much control over this component, it makes sense to get more insurance. Sewer backup repairs can run around $2,500 on average.

Earthquake Insurance. California and Arkansas residents can take advantage of this endorsement. As a rule, earthquake insurance also has a higher deductible when filing a claim.

Extended Replacement Cost. This coverage helps pay unusually high rebuild costs. For example, if labor costs are higher than usual after a disaster. Or if your home is in a hard-to-reach area that requires extra transportation expenses.

Valuables Coverage. You can increase your personal property sub-limit. This add-on works well for high-value items like jewelry or electronics.

Where is Lemonade Home Insurance Available?
| | | | | |
| --- | --- | --- | --- | --- |
| Arizona | Georgia | Massachusetts | New York | Tennessee |
| California | Illinois | Michigan | Ohio | Texas |
| Colorado | Indiana | Missouri | Oklahoma | Virginia |
| Connecticut | Iowa | Nevada | Oregon | Wisconsin |
| District of Columbia | Maryland | New Jersey | Pennsylvania | |
Condo and Co-op Insurance
Lemonade Insurance also provides condo and co-op insurance. These policies include all the same coverage options as above. However, since you do not own the building, the insurance only pays for interior damage to the portions of your unit that you own.
Where is Lemonade Condo Insurance Available?
| | | | | | |
| --- | --- | --- | --- | --- | --- |
| Arizona | Georgia | Massachusetts | New York | Rhode Island | Wisconsin |
| California | Illinois | Michigan | Ohio | Tennessee | |
| Colorado | Indiana | Missouri | Oklahoma | Texas | |
| Connecticut | Iowa | Nevada | Oregon | Virginia | |
| District of Columbia | Maryland | New Jersey | Pennsylvania | Washington | |
Renters Insurance
Even though you are not the property owner, you still need to have renters insurance. Lemonade Insurance's renters insurance provides the same coverage options as a home policy. That is, except for dwelling protection and other structures coverage. Even better, Lemonade Insurance offers standard renters insurance for as little as $5 per month.

So, your policy can include insurance for personal property, additional living expenses, and personal liability. Your landlord handles coverage for the rental unit and the rest of the building. When it comes to personal belongings, they are covered both inside the apartment and while you are away.

Renters Insurance Additional Coverage Options
There are only two other ways to upgrade your Lemonade Insurance renters insurance:
Zero Everything. This option means that you have a $0 deductible for all claims. Instead, you pay a higher monthly premium.

High-Value Items Coverage. You can increase the coverage limit for expensive items like jewelry, bicycles, or musical instruments.
Renters Insurance Discounts
With such a small renters insurance premium payment, getting a discount does not make much sense. However, Lemonade Insurance does offer lower rates if you have security equipment.
Where is Lemonade Renters Insurance Available?
| | | | | | |
| --- | --- | --- | --- | --- | --- |
| Arkansas | District of Columbia | Maryland | New Jersey | Oregon | Virginia |
| Arizona | Georgia | Massachusetts | New Mexico | Pennsylvania | Washington |
| California | Illinois | Michigan | New York | Rhode Island | Wisconsin |
| Colorado | Indiana | Missouri | Ohio | Tennessee | |
| Connecticut | Iowa | Nevada | Oklahoma | Texas | |

Pet Insurance
Having a pet can be a costly proposition, particularly when it gets sick or injured. Pet insurance helps owners save money on everything from checkups to surgery. Lemonade Insurance offers a standard pet insurance program with an option to add a wellness plan. Here is a breakdown of what is covered.

Standard Pet Insurance
Diagnostics. This section includes things like x-rays and lab work.

Medications. This category only pays for prescriptions and injections, not routine meds.

Procedures. Any emergency visits or medical procedures get covered by this section.

Accidents. You can file a claim for a sudden and accidental injury, like a paw getting run over by a car.

Illness. As a rule, pre-existing conditions will not get covered by pet insurance. However, you can file a claim for sudden illnesses.
Pet Insurance Wellness Protection Add-On
While standard pet insurance covers a lot, it does not include routine checkups and care. Lemonade Insurance's Wellness Protection Plan offers these upgrades:
Annual Checkups
Heartworm Screening
Fecal Testing
Blood Work
Veterinary Chat
Vaccinations
Keep in mind that pet insurance plans allow you to choose any clinic or veterinary hospital. Unlike health insurance, these programs only reimburse you for care rather than paying for it directly. This flexibility makes it much easier to find the right vet options for your pet.

Pet Insurance Discounts
The only discount available is 10% savings if you bundle home and pet insurance. That said, plans start at $10 per month, so you are not paying much anyway.

Life Insurance
Lemonade Insurance provides term life insurance for 10, 15, 20, 25, and 30-year increments. Users can buy a policy for up to $1.5 million. Here are some essential elements of this insurance plan:
Backed By North American Company for Life and Health Insurance. Lemonade does not underwrite these policies. Instead, NACLHI does, and it has been around for over 130 years.

No Medical Exam. Users simply answer a few health-related questions. There are some "knockout" conditions like heart disease and cancer.

Level Premiums. Your monthly payments will not go up for the entire term - they are locked in.

Immediate Coverage. Once you are approved, your policy becomes active.
The Carrier
Two elements set Lemonade Insurance apart from other providers. First, the company exists solely in the app and uses artificial intelligence. So, rather than speaking to a human, most users will interact with a learning algorithm. This setup helps cut down on overhead costs, hence the affordable prices.
The other way Lemonade Insurance is different is that it has a giveback program. This program allows users to pick charities to which Lemonade Insurance can donate. Then, if there are any excess funds, they go to those charitable organizations.

Financial Stability
Lemonade Insurance Company has a rating of A-Excellent from Demotech Inc. Demotech is one of the top credit rating companies, and it has been around since 1985.

Customer Service and Support
Most interactions happen through the app or website. Many users do not talk with an insurance agent - instead, they talk to a virtual assistant. The most prevalent communication method is email, although users can call 1-844-733-8666.

Where is Lemonade Insurance Available?
Although Lemonade is expanding fast, it is only available in 37 states and D.C. Check the map below to see whether it is close to you. This map reflects all products: home insurance, condo and co-op insurance, renters insurance, and life insurance. Refer to the maps above for availability for each product.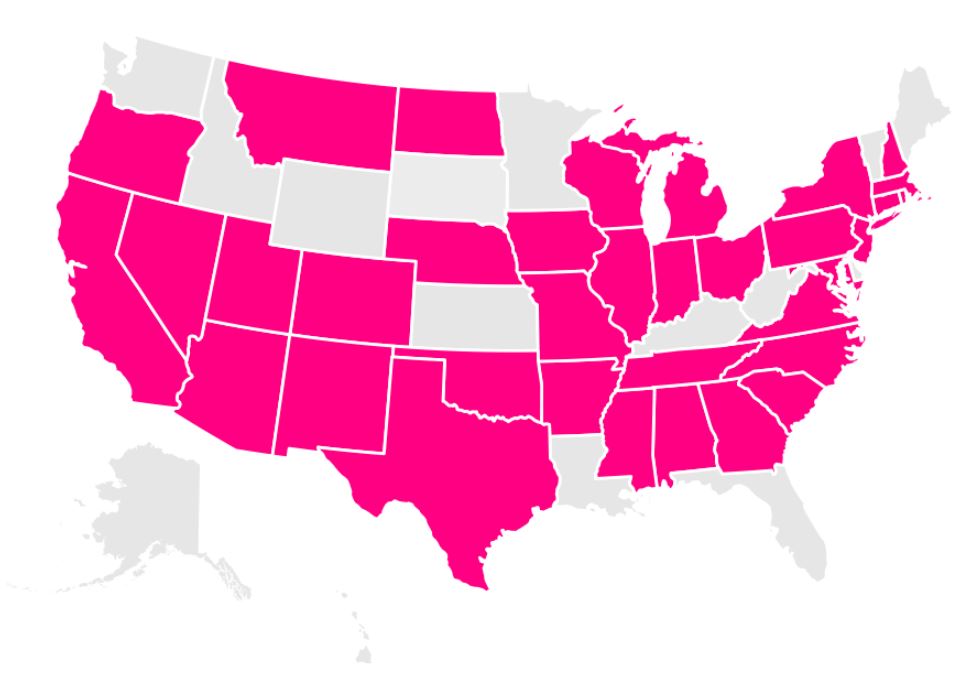 The Claims
Lemonade Insurance also uses artificial intelligence to handle insurance claims. When filing a claim, users need to click the "claim" button on the app, then provide some basic information. From there, the algorithm runs anti-fraud checks. If the claim passes, it gets paid immediately. The company boasts that it approves a claim in three seconds.

For situations that need a more nuanced approach, the algorithm will notify human claims adjusters. These agents will contact the user to work on the rest of the claim process.
The Conclusion
Overall, tech-savvy users will like using Lemonade Insurance. The Lemonade app is super easy to use and offers a surprising number of features. That said, those who want to talk to an agent will have to look elsewhere. Also, Lemonade does not offer as many insurance products or endorsements as other providers.
If you are interested in getting insurance quotes from Lemonade Insurance, click below!
Hope that helps!
Free Online Lemonade Insurance Quotes
At your service,
Young Alfred