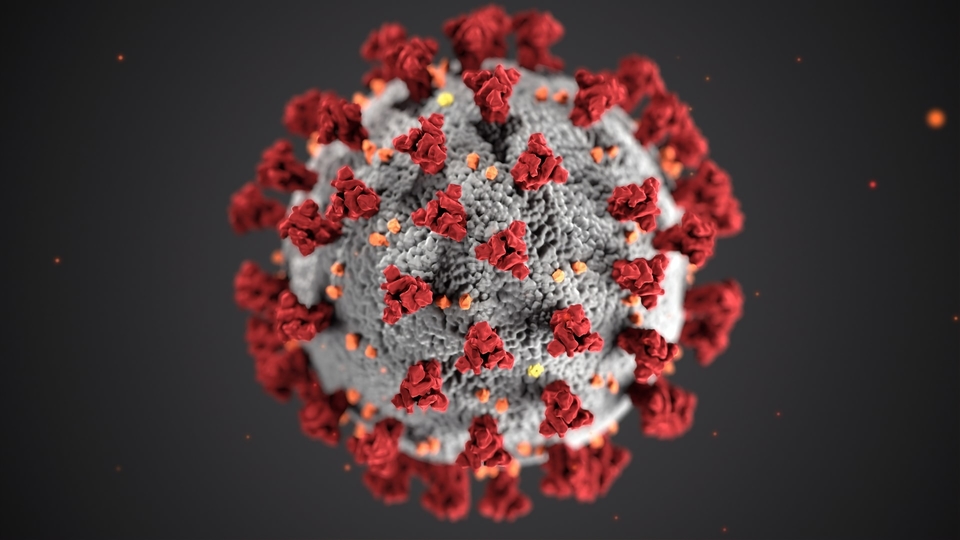 Insurance Carriers Offering Discounts During The COVID-19 Pandemic

With so many states currently on lockdown and the coronavirus running rampant across the nation, insurance may become one of the most important protections you need to have on hand. Chances are, you'll want to be covered in case of a medical emergency, to receive compensation for the flights you may have had to cancel, or secure an excellent life insurance policy, in case the worst happens. While your home and automobile are both protected, you probably won't be driving the cars as much.
If you recently lost your job because of COVID-19, paying the monthly insurance bill will be much more burdensome. It's at this point we tend to see homeowners looking for savings on their insurance coverage.
Fortunately, a couple of insurance companies are aware of their customer's current financial plights and have sprung into action. Several insurance carriers have decided to offer discounts to their customers in hopes of easing their burdens during these trying times. For this article, we'll be going through several carriers and what they are offering to their clients.
Keep in mind that not every carrier is providing a discount for the moment. If you don't see your carrier on the list below, the best thing to do is give them a call and see if they are offering anything to ease the burden of paying for insurance. Also, some of these coverages may vary depending on the state where you reside.

Progressive
Progressive is issuing around $1 billion to its customers. Personal auto customers have a policy that shall be credited by 20% of their April premium during May, and customers with a plan in force as of May 31st shall be credited by 20% of their May premiums in June. Commercial lines customers with a business owner and general liability policy will also receive a 20% credit on April and May monthly premiums. Furthermore, the carrier is pausing cancellations and non-renewals on personal and commercial lines policy for non-payment until May 15th, extending coverage for personal auto customers delivering essential goods. Plus, they are allowing commercial customers extra coverage for options involving delivery.
Nationwide
Nationwide is granting a one-time premium discount of $50 per policy for personal auto policies active as of March 31st. The refund is similar to that of an average savings of 15% for two months. Nationwide has already begun extending payment terms and offering coverage for personal lines policyholders providing delivery for food and medicine.
Allstate and Encompass
Allstate, the parent company to Esurance and Encompass, have stated that personal auto insurance clients will receive a 15% of their monthly premium for both April and May, adding up to $600 million. Customers will also gain the money back through a credit back to their bank account, credit card, or Allstate account. Furthermore, the insurance carrier is offering free identity protection for every American until the end of the year, even if they are not customers of Allstate.
Both auto and homeowner insurance customers will be allowed to delay two consecutive premium payments. Customers can also decide to pay what they can currently afford. The insurer will also expand insurance coverage for clients who use their vehicles to deliver food, medicine, and other essential goods for commercial basis.

Travelers
Travelers Insurance has decided to give their personal auto insurance clients a 15% credit on their April and May premiums. It's also providing auto coverage for customers who are currently delivering food and medicine. Furthermore, Travelers is also offering billing relief for customers and accelerating more than $1000 million in commission payments for qualified agents and brokers.

Plymouth Rock
Plymouth Rock is offering a 25% premium credit on liability and personal injury protection coverage on every existing and new auto insurance policy. Plymouth Rock is waiving comprehensive and collision deductibles for any healthcare worker who's been a part of an accident while driving to and from work.
In the case of home insurance owners, Plymouth Rock shall apply it's alternative living expenses coverage to any health care worker required by illness or job requirements to stay away from their house. Policyholders can also elect to donate their savings to non-profit organizations.

Mercury Insurance
Mercury Insurance has stated that it will be giving back 15% if monthly auto insurance premiums for personal auto customers in April and May in the 11 states they operate.

The Hanover Insurance Group
This insurance carrier is planning to return 15% of April and May auto premiums to any suitable personal line's customers. This refund is declared to be around $30 million in premium. The carrier is also:
offering flexible bill payment options extending personal auto coverage to clients who are conducting
deliveries at no additional cost
waiving the limit on extra living expenses for homeowners who are stuck in their homes following covered losses, such as a fire.
Furthermore, they are extending the amount of day it shall take to reimburse a customer for rental cars if the insured automobile is in the shop, can't be repaired, or returned.

GEICO
GEICO is offering to give back a total of $2.5 billion in the form of 15% credit for both auto and motorcycle insurance clients as their policy comes up for renewal during April 8th and October 7th. The credit shall apply to any new policies purchased during this timeframe as well. GEICO is anticipating credits to average around $150 per auto policy and $30 per motorcycle policy. The carrier also estimates the benefits to its 18 million auto and 1 million motorcycle customers shall be around $2.5 billion. GEICO has also decided to pause the cancellation of coverages because of non-payment and policy expiration until April 30th at most.

Liberty Mutual and Safeco
Liberty Mutual is offering personal auto insurance customers a 15% refund on two months of their annual premiums, as of April 7th, pretending regulatory approval. They are also offering payment flexibility for those who need to pause their personal auto and home coverage cancellation because of non-payment until May 22nd, or later as directed by the state of their customer.

State Farm
State Farm has stated that they will issue refunds in the form of credits to their clients. Customers shall receive a refund of approximately 25% of their monthly premiums for the timeframe between March 20th through May 31st.

American Family
American Family is planning to return around $200 million for its auto insurance customers in the form of a one-time full payment of $50 per vehicle covered by the American Family personal auto policy. The usual American Family homeowner and auto coverage has two automobiles, meaning the average relief check shall be $100. Relief payments established on personal auto policies that became active as of March 11th. Any new business that is bound after March 11th is not eligible for the discount.

American Family will offer flexibility for specific areas, including payment deferral, payment plans, the removal of late fees, suspending underwriting, and non-renewal cancellations. The carrier is also extending private passenger car coverage for food delivery operators working for restaurants.

Chubb
Chubb has decided to offer their personal auto insurance customers upon renewal with a credit bouncing back a 35% premium reduction for April and May, with extra discounts for subsequent months. The average discount shall be around $110 per vehicle. Additionally, Chubb's small business customers whose policies renew between April 1st and August 1st will receive an automatic 25% reduction in the sales and payroll exposures used to deduct their premiums as well as a 15% reduction in premiums for commercial auto insurance.

Farmers Insurance
Farmers Insurance is offering relief for more than 115,000 of its business insurance clients within the office, retail, restaurant, and service industry all over the country through a 20% monthly credit on their Business Owners Policy for the next two months of their premium notifications. Farmers are also planning to lessen auto insurance premiums by 25% on Farmer's branded and 21st Century branded policies. Farmers will even temporarily halt policy cancelation due to non-payment for business customers until May 1st and allowing additional time for business insurance customers to settle their policies.

MetLife
MetLife has decided to provide personal auto customers who have paid to date a 15% credit for April and May, depending on their monthly premium. The carrier won't be canceling any policies because of non-payment until July 1st. Plenty of MetLife auto insurance policies have already provided coverage for individuals who are using their automobiles to deliver food or medicine. The carrier is extending this coverage under all personal auto insurance programs for no additional cost until May 1st. They've also decided to extend their existing cybersecurity services through CyberScout to immediate family members of their current clients until August.

USAA
USAA has decided to return over $520 million to its clients. All existing clients with an auto insurance policy that went into effect as of March 31st shall receive around 20% credit on two months of the premium during the coming weeks. They also plan to provide a special payment arrangement and expanded auto insurance coverage for clients utilizing their automobiles for deliveries.

Erie Insurance
Erie plans to reduce the rates by $200 million in total for personal and commercial auto insurance customers within twelve states and the District of Columbia -- does not apply for short-term auto insurance rebates. If you are approved, the premium adjustments shall take into effect at the time of new policy initiation or renewal, which shall vary by state, by policy type, and by coverages.

The carrier is also offering payment flexibility and including gift card reimbursement coverage to home insurance policies. The gift cards compensate clients for the remaining balances on gift cards that are no longer used at independently owned and operated local businesses because of the business closure.

Amica
Amica has decided to offer 20% credit on customer's auto premiums for April and May.

Kemper
Kemper is giving a 15% credit to individual auto policyholders until their April and May premiums. The carrier's auto clients who have a valid policy as of April 30th will be credited 15% of their April premiums in May, and personal auto customers as of May 31st will be credited 15% of their May premiums in June.

Cincinnati Financial
Cincinnati Financial has stated that their personal lines of auto policyholders of Cincinnati Insurance and Cincinnati Casualty shall receive a 15% credit per policy for their April and May premiums. They shall also offer credit on commercial plans for automobiles not being used when asked. Furthermore, the carrier is pausing cancellations for personal lines and commercial lines policyholders because of non-payment of premium and waiving late fees until April 30th at most. They are also waiving restrictions on delivery services, offering further risk management advice for businesses manufacturing of personal protective gear, and waiving vacancy clauses for buildings closed because of the epidemic.

Encova Insurance
Encova shall be giving a 15% policy credit for more than 80,000 personal auto policyholders for April and May. The carrier also plans to offer extra time and suspend non-payment cancellation and also offer insured restaurants with delivery coverage.

Westfield
Westfield is offering its personal auto customers a 15% credit of their eligible monthly auto premium for April, May, and June. Westfield is also planning to return more than $16 million customers. They are also offering coverage to customers with a personal auto policy with delivery coverage.
Conclusion

Every one of these insurance carriers is currently offering discounts and benefits for their existing customers. Some are even offering discounts to new customers to ensure they maintain coverage during these trying times. For further information, it's best to give a call to your insurance carrier and check what they are offering in your state since it tends to vary from area to area. If your insurance company was not listed above, then give them a call or look at their website for any potential COVID related discounts.

At your service,
Young Alfred