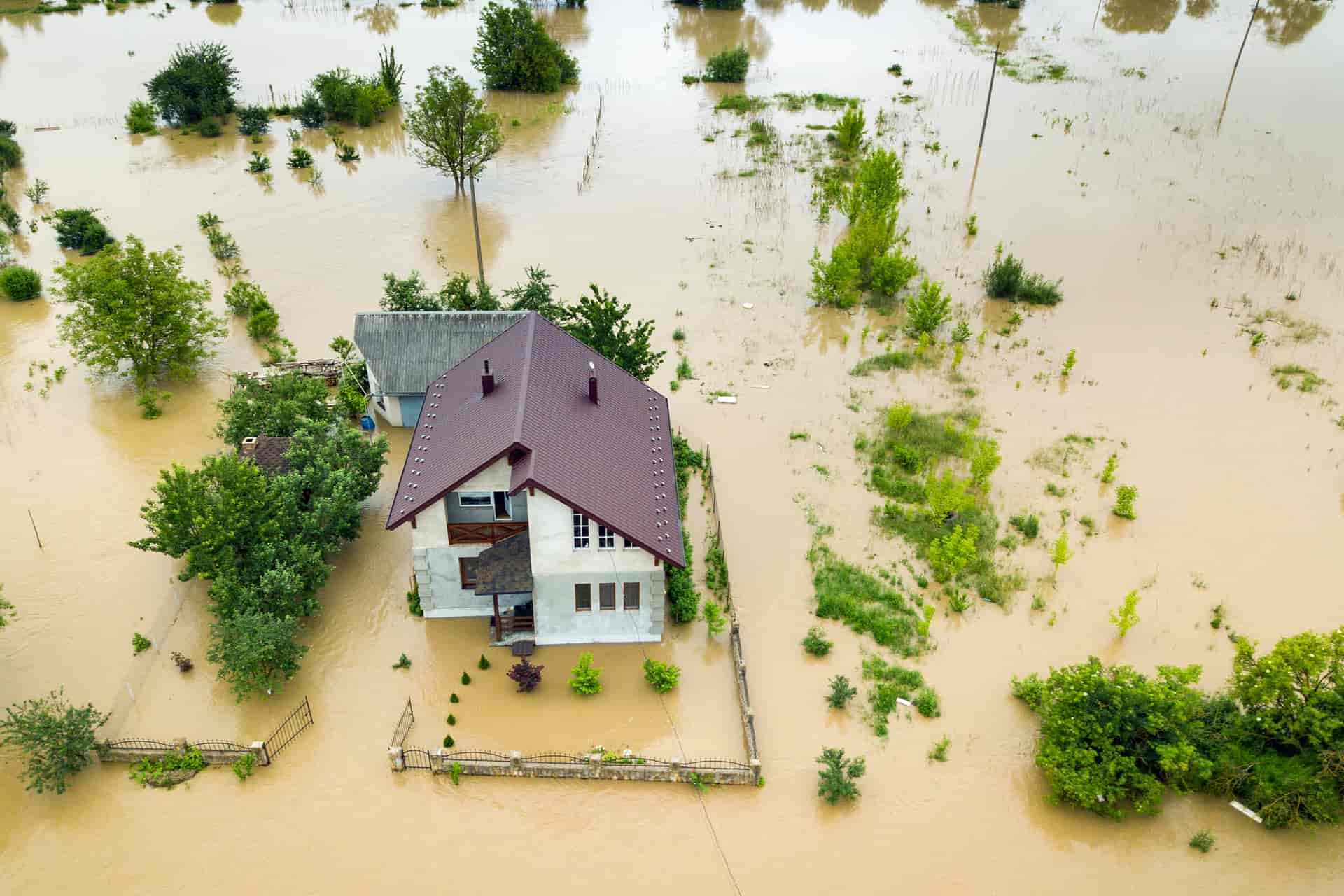 Lloyds Flood Insurance
Did you know that Lloyds of London is the oldest and largest insurance company in the world, dating back to 1686? Or that Lloyds reinsures the United States National Flood Insurance Program (NFIP)? They also insured Cutty Sark Whisky's promotional $100,000 giveaway to catch Nessie, The Loch Ness Monster, Tina Turner's legs for $3.2M, Gene Simmons' tongue for over $1M, and numerous multinational companies. Crazy right?
Your standard homeowners or renters insurance policy does not cover flood damage. Private insurers like Lloyds of London Flood Insurance have only been able to offer flood insurance since 2014, so they might not even know that in addition to all the other types of coverage they provide, flood insurance is one of them.
They are one of the absolute best private flood insurance providers on the market. You will get the best flood coverage at the best rates. Let us explain why you should consider them seriously.
First, why is flood insurance important?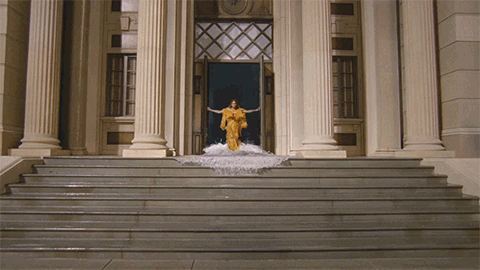 Flooding in the United States
Flooding ranks as the #1 natural disaster in the US and causes $8 billion of damages a year. Days with remarkably heavy rainfall have increased 1-2% every decade in both wet and dry locations. Rainstorms are producing more floods inland; 8 of 10 states with the most flood disasters over the last ten years were inland.
It is no surprise the need for flood insurance has never been higher, yet the uptake for flood insurance is shocking. A 2018 Insurance Information Institute Pulse survey found only 15% of homeowners had flood insurance, an increase of 12% from 2016. McKinsey & Co. reported in 2017 that 80% of Texans, 60% of Floridians, and 99% of Puerto Ricans did not have flood insurance -- Harvey, Maria, and Irma -- Category 4 storms made landfall in these locations in the following years.
Can you imagine losing your home, your retirement in most cases, because you did not have flood insurance?
In these studies, homeowners said 1.) they lacked flood insurance because it was too expensive, 2.) they were not aware their home insurance policy excluded flood coverage, or 3.) they underestimated the risk of floods.
Let's get you covered.
We would like to introduce you to Lloyds of London Flood Insurance. They are a well-respected private insurance company offering one of the best flood insurance policies on the market.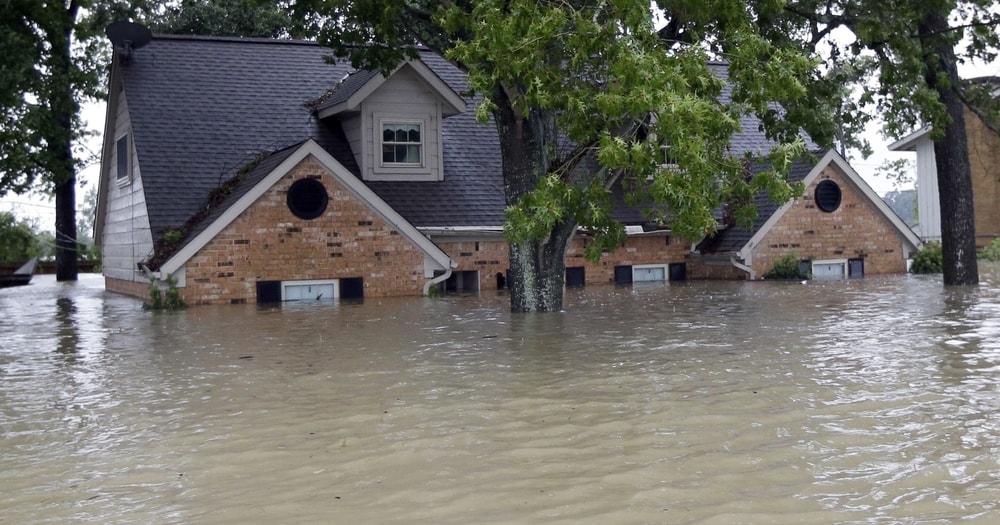 Understanding Flood Insurance
How to Buy Flood Insurance
You can buy flood insurance through:
A WYO private flood insurance company -- e.g., your home insurance carrier

A private flood insurance company -- also might be your home insurance carrier

The National Flood Insurance Program (NFIP)

National Flood Insurance Program (NFIP)
The NFIP is flood insurance provided and underwritten by the federal government. It is available to anyone living within one of more than 20,000 participating communities; these are areas across the United States that have qualified for NFIP by implementing the NFIP's floodplain-management measures. You can purchase an NFIP policy from an NFIP Direct Servicing Agent, such as Young Alfred. The NFIP sets rates nationally, so prices are the same regardless of what [NFIP Direct Servicing Agent] you use to buy the plan.
WYO Private Insurance Companies
Suppose you do not live in a participating area. In that case, 59 private insurers offer flood insurance, including Lloyds of London, who utilize the NFIP's Write Your Own (WYO) program.
The WYO program is a partnership between the private insurance industry and FEMA that allows private insurers to sell and service federally backed flood insurance policies under the insurance company's brand name, collect premiums, and handle and pay the flood claims.
NFIP vs. WYO Flood Policies
The primary differences between the core NFIP plan and carriers selling WYO Flood Policies are customer service and coverage.
Customer Service
You have direct communication with the NFIP claims department with an NFIP plan, which sometimes results in a better payout because you are dealing with the decision-maker directly. Although, that is not always true. A WYO private insurer may have leverage through its buying power, and rather than dealing with NFIP yourself, their claims adjusters are more knowledgeable and trained to be your advocate and deal with the NFIP on your behalf.
It is also more convenient to use your insurance company (if yours sells flood insurance), so you only have to manage one insurance company to pay your premiums and handle your claims.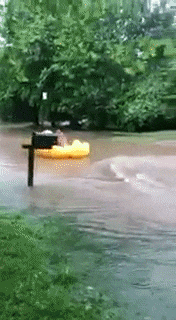 Flood Coverage
Additionally, many private WYO flood insurance companies repackage the NFIP program, and others repackage and improve upon the basic NFIP program. For example, Lloyds of London's Flood Insurance extends the coverage amounts beyond the maximum $250,000 provided in the NFIP.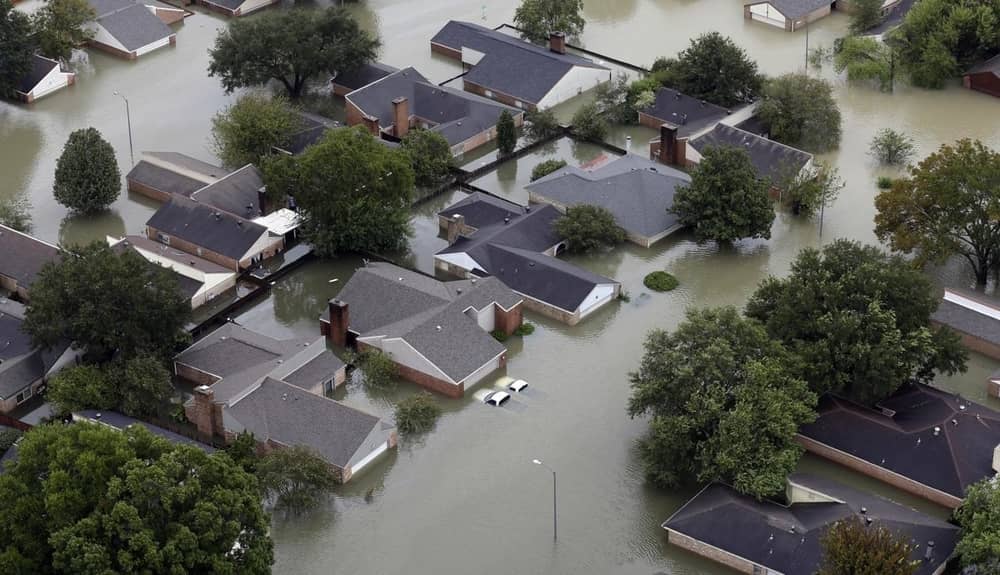 Why Choose Lloyds of London Flood Insurance?
You need protection that comes with having an extended flood insurance policy from a financially stable insurer like Lloyds of London.
NFIP vs. Lloyds of London Flood Insurance
It is a widespread belief that all flood policies are the same. But there are differences between 1.) an NFIP flood policy issued by your state government, 2.) a WYO private insurance plan offered by another carrier, and 3.) one that Lloyds of London issues.
NFIP's Flood Insurance is basic coverage and allows all citizens to get flood coverage at an affordable rate. Offering cheaper rates means coverage limits are lower, and it covers fewer damaged items than you are used to in your homeowners policy. Lloyds of London Flood Insurance policy includes more coverage and has higher policy coverage limits. The following chart makes it clear Lloyds Flood Insurance is far superior to your other options.
| | | | |
| --- | --- | --- | --- |
| | NFIP | Other WYO Private Insurers | Lloyd's Flood Insurance |
| Dwelling Limits | $250,000 Max | Same as NFIP | Higher Coverages |
| Contents Limits | $100,000 Max | Same as NFIP | Higher Coverages |
| Special Limits (e.g., Jewelry, Rare Books) | $2,500 | Same as NFIP | Unlimited |
| Deductibles | $1,250 - $2,000 | Same as NFIP | Many Options |
| Valued Policy | No | Same as NFIP | Yes |
| Basements | No | Same as NFIP | Yes |
| Screen or Storm Doors, or a Door Covering | No | Same as NFIP | Yes |
| Antiques | Functional Value | Same as NFIP | Many Valuation Options |
| Landscaping | No | Same as NFIP | Yes |
| Walkways, Decks, Driveways, Patios | No | Same as NFIP | Yes |
| Underground Wells, Septic Tanks | No | Same as NFIP | Yes |
| Tanks Containing Gases or Liquids | No | Same as NFIP | Yes |
| Debris Removal | Non-Owned Debris | Same as NFIP | All Debris |
| Sandbags | $1,000 | Same as NFIP | Higher Amounts Available |
| Property Removed to Safety | $1,000 | Same as NFIP | Higher Amounts Available |
| Pollution Damage | $10,000 | Same as NFIP | Higher Amounts Available |
| Loss of Use | No | Same as NFIP | Yes |
| Other Structures | Detached Garage | Same as NFIP | All |
| AM Best Rating | NA | Varies | A (Excellent) |
| Hard to Insure | Yes | Same as NFIP | Yes |
| Waiting Period | 30 days | Same as NFIP | 10-14 Days |
| Price | Low thru 10/21 | Same as NFIP | Lower to Higher |
Coverage limits. Policy coverage limits are the maximum amounts your insurer will pay on your flood claim. Flood policies have dwelling limits (your home) and contents limits (your personal belongings).
Basements or below grade coverage. Below grade is an insurance term meaning structures (basements) with four contiguous walls below ground level.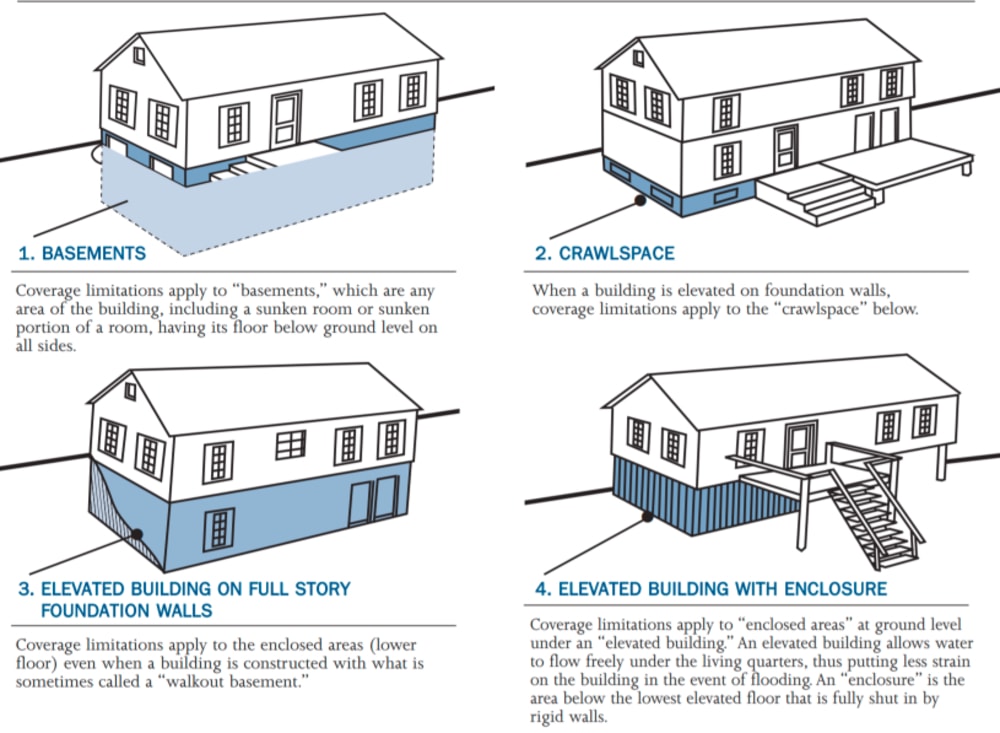 Loss-of-use coverage. Loss of use pays your additional living expenses if you need to live elsewhere during your home's repair.
Other structures. Other structures include gazebos, detached garages, fountains, sheds, etc. The NFIP covers one house and includes 10% of your dwelling coverage for a detached garage. A payment for flood damage to the house and detached garage combined cannot exceed the $250,000 policy limit. The garage must be for parking and storage only, e.g., having a workshop in the garage would void the coverage.
Lloyds Flood Insurance covers multiple buildings on your property without types of use limits. They mimic many standard home insurance policies for other structures in Coverage A. They pay up to 10% of the dwelling coverage purchased under the flood policy for damage repairs of other structures, not limited to detached garages.
Waiting periods. There are waiting periods from the time your policy becomes valid, and the time your flood coverage starts.
NFIP Price Change. Through October 1, 2021, the NFIP will offer standardized competitive rates for everyone. They do this with higher than necessary rates in low-risk flood zones to keep prices affordable in high-risk flood zones. The administration enacted a new law on March 19, 2019, that goes into effect on October 1, 2021, which instead sets NFIP rates per household per risk level. Consequently, coastal homeowners will pay much higher premiums when this goes into effect, and low-risk flood homeowners will see a decrease in flood insurance premiums.
Lloyd's Flood Insurance rates are typically competitive, especially for flood zones A, AE, X, and V (V includes oceanfront properties). In some areas, Lloyds has much lower rates than NFIP. A study by Milliman found that private flood insurance premiums were cheaper for 77% of homes in Florida, 69% in Louisiana, and 92% in Texas.
WYO Insurers vs. Lloyds of London Flood Insurance
The private flood insurance market has numerous WYO private insurers carriers. Lloyds of London is one of them, and it is the oldest insurer in the world and is the reinsurer for the NFIP. Yep, you read that right. The NFIP is more than 25 billion dollars in debt, so be happy to know they have a strong financial backer, Lloyds.
Other WYO private insurers simply resell the same NFIP policy without bettering it. Some of the WYO private insurers that simply pass through the same NFIP policy include USAA, The Hartford, Farmers, Amica, Allstate, Liberty Mutual, and Geico.
Lloyds of London, in contrast, repackages the NFIP flood policy and adds to it to give you a better flood policy. Those betterments include the list above and the following.
AM Best rating. Lloyds of London is rated A (Excellent) p (Pooled) by AM Best. AM Best is one of the two respected rating companies in the insurance industry. They assess the financial stability of insurers, among other things.
Financial stability is especially important when buying flood insurance because a storm like Harvey could bankrupt a small, poorly rated insurer leaving you with no money to pay for repairs.
Lloyds can insure hard to insure homeowners. Unlike other large carriers like Allstate, who have one flood product line for all clients, Lloyds uses 90+ flood underwriter syndicates who each have different underwriting levels of risk. Having numerous underwriters means agents who sell Lloyds can shop through various flood programs and tailor a policy to your pricing and coverage needs. It also expands the risk levels, so if you cannot get coverage in one program, Lloyds can most likely find another plan that will work for you.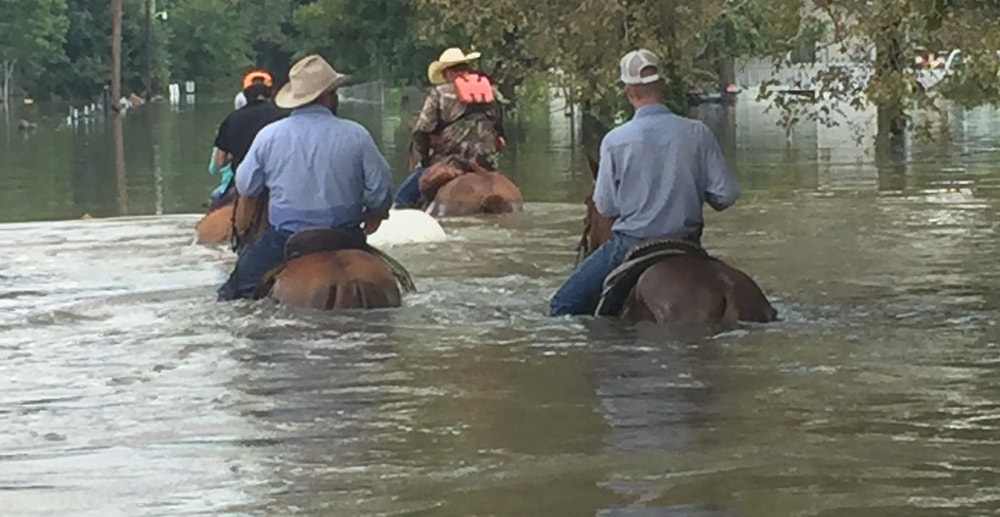 What Does Lloyd's Flood Insurance Cover?
Your homeowners insurance policy will not cover flood damage. When you purchase separate flood insurance from Lloyds of London, it covers everything NFIP covers, plus you will get the following additional flood coverage.
Structural damage. Structural damage includes the structure of your home and items attached to it, such as electrical, plumbing, chimneys, furnace units, fuel tanks, water tanks, gas tanks, and solar power equipment.

Appliances. Appliances covered include both built-in and portable units. The policy will also cover any food items in the refrigerator.

Floor coverings. All floor coverings are covered, including tile and carpeting.

Permanent paneling. Permanently installed paneling also includes bookcases and even cabinets.

Foundations. The home's foundation, anchorage systems, and staircases outside of the house. Floods move around a lot of debris, so it stands to reason that foundations and anchors can be damaged.

Detached structures. All detached structures are covered, including garages and sheds.

Personal property. Your property coverage includes your personal belongings, like furniture, clothes, bicycles, and jewelry.
What does Lloyds Flood Insurance NOT Cover?
There are always going to be exclusions on a policy. You will not have coverage for these items on your NFIP or Lloyds flood insurance policy.
Mold and mildew. A flood policy will not cover any damage caused by moisture, mildew, poor maintenance, or mold. Water damaged areas need to be cared for immediately by the owner to prevent further damage.

Earth movement and mudslides are not covered. Mudflow is, however, covered.

Business loss. There is no coverage for business losses.

Money. Money, gold bars, precious metals, commodity certificates, etc. are not covered.

Vehicles. Vehicles should have separate auto insurance policies in place.

Other. Swimming pools, walkways, hot tubs, and other like items have no coverage under the flood policy.
Lloyds of London Flood Insurance Rates
Lloyds Flood Insurance is very competitive and often is lower than the cost of NFIP's plan. In some areas, Lloyds flood insurance premiums are 69% - 92% cheaper than the NFIP plan. Prices vary, but knowing the factors that impact your flood insurance price can help you understand how to compare prices from one carrier to the next.
Many factors affect your rate.
Flood zones. Your flood zone determines if you are high risk and plays a role in how much you pay.

Amount of coverage. It is your choice; the more coverage you buy, the higher your premiums.

Types of coverage. The types of coverage you carry on the policy, e.g., have you added an endorsement or floater?

Deductibles. Your deductible impacts your monthly premiums. A high deductible lowers your monthly premium. Lower deductibles consequently have higher premiums.

Policy limits. Your deductible and higher limits impact your monthly premiums.

Type of structure. The kind of structure insured, e.g., is it a mobile home or a brick home? Rates vary.

Your location. Your home's location impacts your price. If your property is in a high flood zone or hurricane-prone area, there is a higher risk to the insurer and you, and therefore you can expect a higher premium.

Replacement Cost Value or Actual Cost Value (ACV). Replacement cost is more expensive, but it provides more coverage; you receive the dollar amount it will cost you to buy new items. Actual cost value deducts depreciation for personal belongings and is less expensive, but you also receive less money to replace your damaged items.

Your flood history. If you have recurring flood claims, your premiums may be higher.
Your flood zoning determines the base cost of your policy. The federal government has a specialized agency called the federal emergency management agency (FEMA). They use flood maps to determine where your home sits and how it should be rated. The less risky the flood zone, the less money you pay for the policy.
Lloyds of London Insurance Claims Experience
The best way to evaluate how well an insurer handles claims is by asking their customers how they did after the worst disasters. When Superstorm Hurricane Sandy hit the northeast in 2012, Lloyds of London sprang into action, and so far, it has spent over $2.6 billion on claim payouts.
The majority, 75%, went towards property damages, and 17% went towards marine losses. The remaining amounts were from energy, casualty, energy, and specialty claims.
The two things people worry about most during a catastrophe are claim payments and their overall experience; they need their insurance company to reduce their stress, not add to it. So, the US Government required insurers to provide weekly scorecards of their claims handling. The top five best-performing insurers were Lloyds flood insurance syndicates.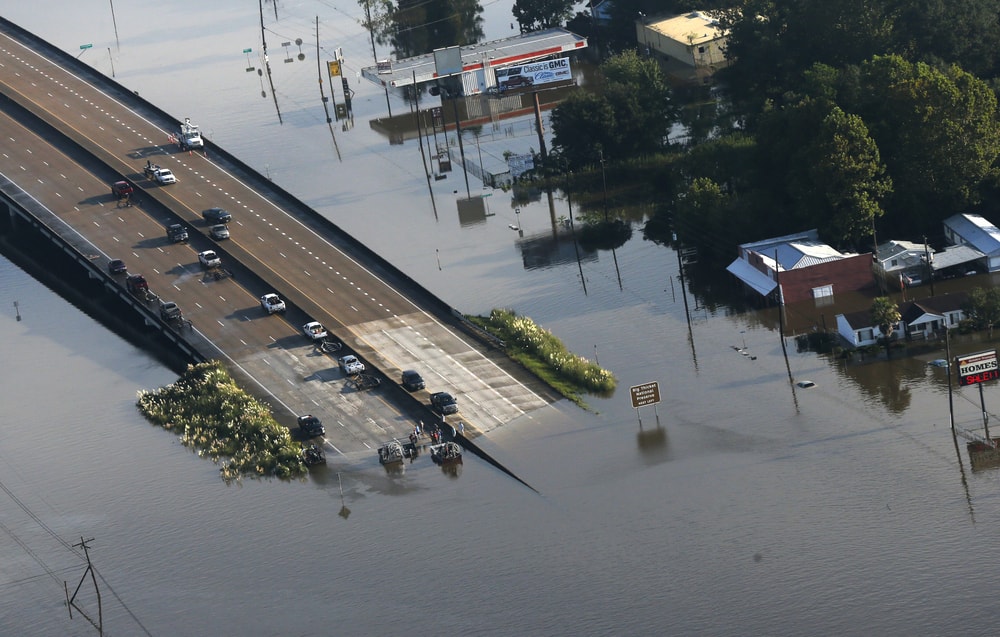 Get a Quote for Lloyds of London Flood Insurance
There are a lot of things that can damage your home and interrupt your life. But having a flood insurance option takes that worry away. If you are researching flood insurance, you can get a free online flood quote and compare it to your existing policy and others. If you can find your current plan, compare your quote to the coverage and premiums on your existing policy's declarations page.
The insurance market can be confusing to navigate, and we are here for you. Do not wait any longer as there are 30-day waiting periods before your flood policy can start. Some plans can have up to 60 days of waiting before they are issued. Lloyds can help you in ways that the government flood insurance program cannot.
Not sure if your home is in a high-risk flood area? Take our free test to find out.
At your service,
Young Alfred