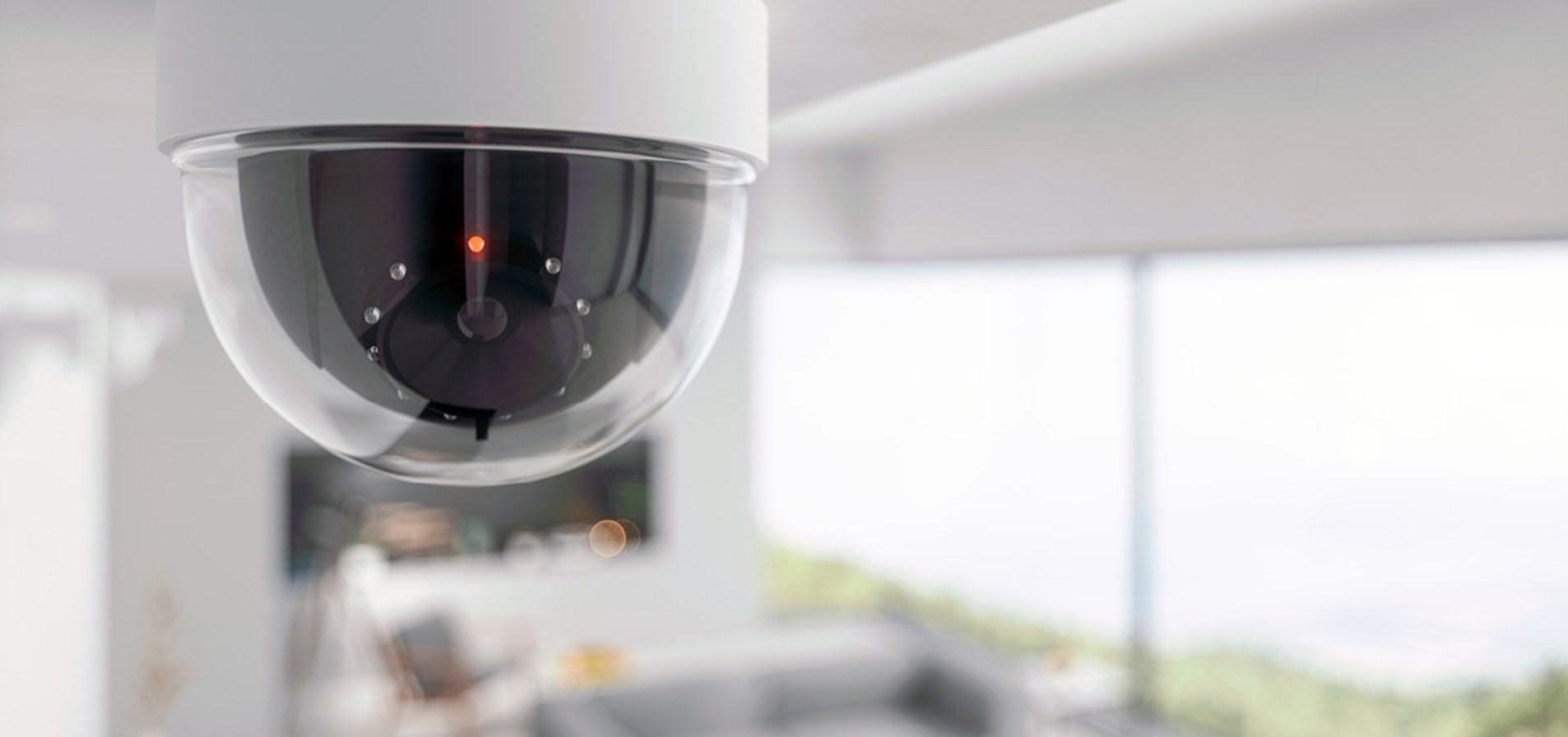 Local Alarms versus Central Alarms
Homeowners can choose security solutions for protecting their home from the dangers of burglars and fires. Home security systems can be elementary, such as smoke or carbon monoxide detectors, or more sophisticated alarm systems.
Alarm systems are complete with burglar alarms, doorbells with a view, and fire alarms. There are choices when it comes to alarm systems. A consumer can select from two options:
Local alarm system
Central alarm system

What is a local alarm system?
A local alarm system has components that emit loud warning sounds or strobe lights at the first sign of danger. But they have no direct communication between a monitoring company, the police, or the fire station.
What is a Central Alarm System?
Central alarm systems are monitored alarm systems. When a central alarm system detects something is wrong, it waits 30-45 seconds for the homeowner to disarm the system.
If someone does not disarm it, it sends a signal to a central monitoring company. When the security alarm signal is received, the monitoring company will try to reach the homeowner first before dispatching emergency services. If the homeowner does not respond, they alert the police, who go to the home.
Typically, the monitoring company is staffed 24/7/365 to protect you any time, any day.
Types of Local Alarms
Local alarms send out audio, SMS, email, and visual alerts to the homeowner when they detect unusual activity. Someone must see or hear the burglar alarm or fire alarm and call the police or fire department. Local alarms do not connect to a central security monitoring company.
That extra step can increase emergency response time.
Different types of local alarms include:
Carbon monoxide detectors

Fire alarms

Electric current sensors on doors and windows that react to being opened


Types of Central Alarms
A central station alarm system's key feature is that it is fully monitored externally.
Most security companies offer a menu of different home options. Central alarm systems include smoke detectors, carbon monoxide detectors, water detectors, glass break sensors, door and window sensors, motion detectors, cameras, and visual doorbells.
These systems also come with keypads for arming and disarming the home. Some monitored systems work through an app on the phone, like Ring. They are two different ways to install a monitored system.
Wired Central Alarms -- wired central alarm systems are hard-wired throughout the house to talk to the central panel. ADT is an example of a traditional wired central alarm system.

Wireless Central Alarms -- these central alarm systems rely on cellular or internet connections to deliver alerts. They send data to the control panel and alarm monitoring centers. Ring is an example of a wireless/internet and cellular-based central alarm system.
A qualified alarm monitoring company can professionally install a security system to meet the county and state's building codes.
Homeowners Insurance Alarm Discounts
Property owners who install central alarms are eligible for homeowners insurance home-security discounts. Renters who add a centrally monitored system may also qualify for a discount on their renters insurance premiums.
Theft and fire protections can save a homeowner or renter 2% or even 20% off insurance premiums.
The way home-security discounts work is through insurance credits. Credits are small percentage discounts that can add up to significant savings of your monthly insurance payment in-aggregate. The size of your discount depends on the type of alarm you have and the dangers it detects.
For example, having a locally alarmed smoke detector may garner a .15% discount off your homeowners premium payments. If you also have a locally alarmed CO2 sensor, you might another .15% discount.

A central fire and burglary alarm system could be worth a 5.5% discount. You may get another .5% for locally alarmed motion detectors and 2.5% for central alarm video cameras equipped with motion sensors.

When you add all these credits, your home security discount would be 8.8%. If your home insurance premium is $2,500 per year, you will save $220.

Home Insurance Alarm Requirements
Insurers do not mandate you to have local alarms or central alarm systems to qualify for a homeowners or renters policy. However, to be eligible for discounts, you do need security protection of some sort.
Your home alarm must include the following to receive the highest insurance discounts:
24/7/365 monitoring
Monitored security systems
A monitoring service company
An approved local permit
An alarm system insurance certificate
Alarm System Insurance Certificates
Insurance companies will ask to see completed alarm certificates for both the fire and burglar alarm systems before reducing the premiums.
Underwriters Laboratories (UL) wrote the standards for how alarm systems should be installed and maintained. Alarm companies with a UL certification can issue alarm system insurance certifications. The certifications guarantee security systems are tested, inspected regularly, and maintained properly.
Local Permits for Central Alarms
Many people do not know that typically you must get a permit from your local municipalities to use your central alarm system. You need it within seven or so days from installation, or you might face fines and penalties. Some localities do not require one, so you should check with your city government to be sure.
You can get the permit yourself, and some alarm companies will do it for you.
Is a Central Alarm Worth the Cost?
Homeowners insurance discounts for alarm systems may lower your annual homeowners or renters insurance premiums. However, the insurance savings typically does not pay for the cost of a central alarm system.
The homeowner must also pay for system installation and a monthly fee. It is not free to stay connected to an alarm company all day every day.
But, many homeowners believe their peace of mind is worth the cost of local and central alarms. Whether the homeowner is fast asleep, down the street, or across the country, the alarm is on duty if something goes wrong.
Ask for a Quote
Are you curious to learn how much money you will save on homeowners insurance if you have a monitored security system? Get a free homeowners insurance online quote -- click below. We will begin an online conversation, or phone if you prefer, and find you the best discounts possible.
Hope that helps!
Get an Online Home Insurance Quote
At your service,
Young Alfred