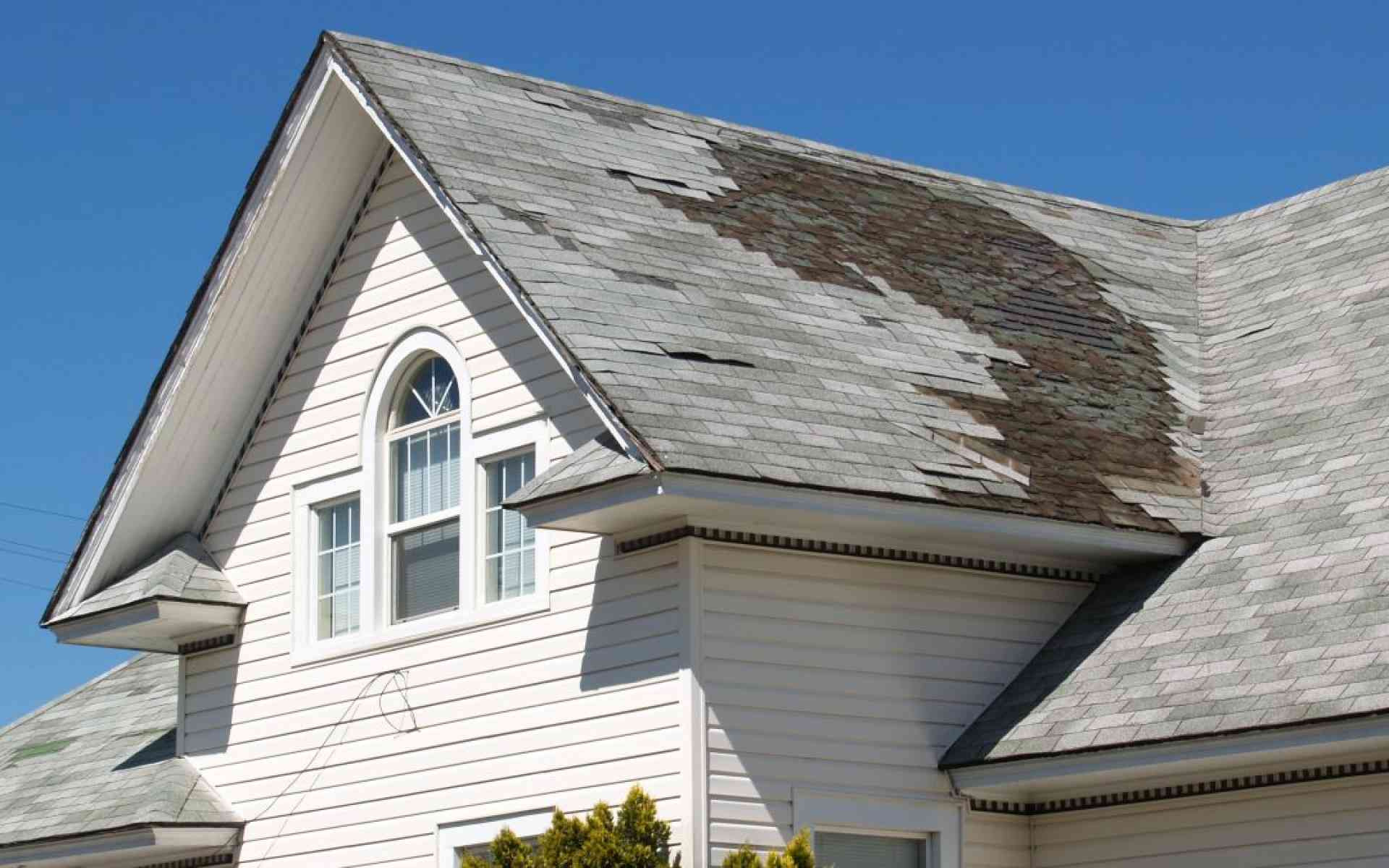 ​Matching Coverage for Home Insurance

Homeowners insurance covers the cost of repairing damages or replacing a damaged item when a covered peril destroys your property.
Home insurance companies are supposed to restore your damaged property to its condition before the loss, using like and kind materials. What happens if your kitchen cabinet manufacturer or the roofing tile company no longer carries the style or color you bought 11 years ago? What if only half of your roof needs replacement?
When manufacturers have discontinued your materials, contractors can only complete repairs using different materials. Unfortunately, this can leave you with mismatched roof shingles, cabinets, siding, or carpet, and your home will never look the same. Matching coverage can help prevent that.
What is Matching Coverage Home Insurance?
Matching coverage means that your insurer must pay to repair or replace your damaged property with materials that provide a uniform appearance with the remaining undamaged materials used. For example, if you have discontinued shingles, your insurer cannot replace them with mismatched roof shingles because they cannot find matching shingle colors. They must use replacements that give your roof a uniform look.
Here is what happens often. When you have damaged property due to a covered peril, insurance companies decide whether to repair or replace it. Typically, the cost to repair an item is less than the cost to replace it, so they often agree to cover the repairs' expense, not a replacement.
However, there are many times when the damage is too significant for repair work, and the insurer has to cover replacement costs, instead. Though getting new materials may seem like a positive thing, there are many times it hurts more than it helps.
For instance, if your vinyl siding got damaged by a hail or wind storm, your property insurance will replace the physically damaged portions. At times, the contractors do find the same siding or some very similar siding. Most of the time, though, even if they succeed at matching shingle colors, an exact siding match is not possible, and the contractor must use a different kind.
Since replacing an entire roof is expensive because of discontinued shingles, insurance companies typically only cover the damaged portion. If the replacement siding is different from the undamaged siding, your home will lose its aesthetic appeal and resale value.
That is where matching coverage comes in. Matching coverage means that the insurance company will also pay to replace siding on undamaged portions to create a uniform look. It pertains to your home's interior and exterior, ensuring that you get matching cabinets, carpets, shingles, and any other item covered by your policy.
It is important to note that matching coverage typically does not cover the undamaged property if the mismatch is due to aging, wear and tear, or a lack of maintenance. These issues are generally preventable and, therefore, not insured.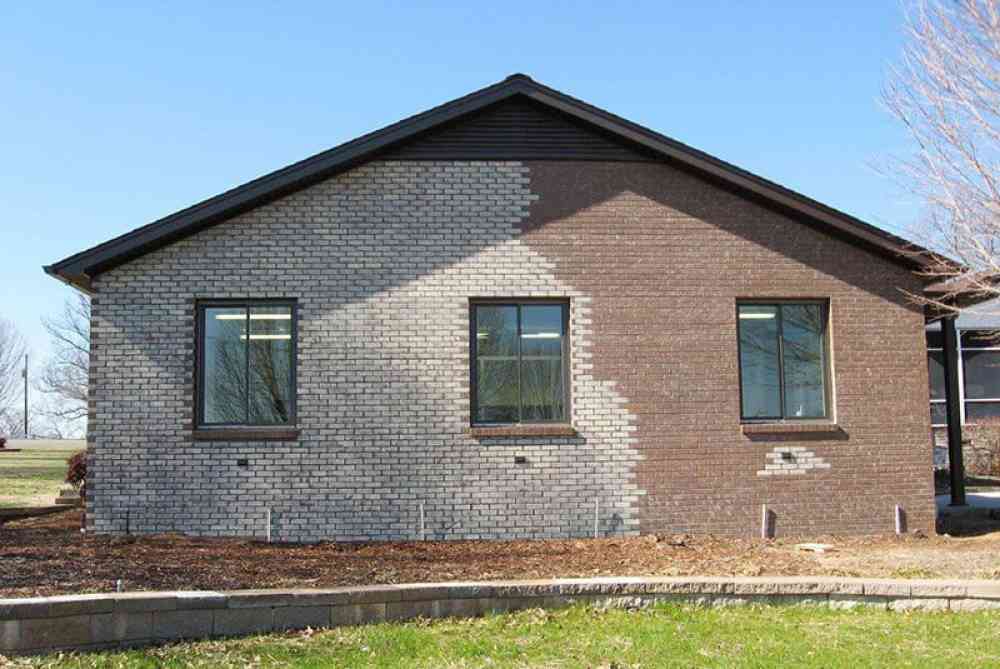 ​What Does Like Kind and Quality Mean?

Like, kind and quality is an insurance term used in property insurance policies that means your insurer will pay for repairs or replacement of damaged, destroyed, or stolen property with property similar to the original quality and composition before the damage.
Do not equate this with matching coverage -- they are different. Like, kind, and quality does not guarantee the same color, texture, or other characteristics you might want to be matched. If this is a complement to your matching clause, that is ideal.
Line of Sight Coverage
Line of sight coverage is related terminology often used in property insurance policies that typically means they will pay to repair or replace damaged materials that are in the same line of sight before the incident. That should include the whole area most people can see but may exclude areas hidden from sight.
Matching Terms to Clarify with Your Insurer
While it may seem your state has a matching law that's favorable to the insured, it won't stop insurers from denying coverage, and the court may interpret that law differently than you.
A few terms to watch for and to get clarifications in writing from your insurance agent, include:
Adjacent to. Insurers can claim this means that they must match tiles on a damaged roof in the damaged area and replace only one tile next to each damaged tile, which means you could still have an unmatched roof. Insurers have won in court with this argument.
Area. The term area is vague and could be interpreted in many ways. It could mean just the damaged area, an area around the damaged portion, an area in the line of sight, and there are probably other interpretations.
Line of sight. Does this mean from any angle or only one? Is there a distance requirement? How high does the line begin?
Matching or like, kind, and quality. Does it include color, size, texture, type of fabric, origin or material, age of the material, etc. that you had before?
Why is Matching Coverage Important?
Matching issues may not seem like a big deal to some, but it can affect you and your home in many ways. Your home's value could decrease, it may cause functional damage, and it could break your heart with an unsightly curb appeal.
Your cabinets, carpets, siding, and roof play significant roles in the structure, the condition, the look, and the value of your home. Mismatched siding and roofing may mean that the materials do not connect or overlap properly, leaving sections of your home vulnerable. Eventually, this leads to needing a whole new roof shortly down the road.
Siding and any other mismatched items also detract from the beauty of your home. Additionally, it can have an emotional toll on you because the home you have worked hard for no longer looks like the home you love.
Having matching coverage helps to:
Keep your home protected from the elements
Keep the resale value at its highest
Save you from the extra spend later when you have enough money saved up to get a matching roof or matching siding
Keep you feeling good about your home
Does My Homeowners Insurance Include Matching Coverage?
Some home insurance policies do include matching coverage, but not all.
You will know if your policy includes matching coverage because the policy will clearly state that insurers must replace new construction materials with like and kind quality to create a uniform appearance.
Unfortunately, when you file a homeowners claim, you still may have to push for the full replacement. There tends to be much disagreement about whether restoring the property to its prior condition means just replacing the damaged sections or that they must replace the entire thing.
Insurance Matching Regulations
Even if your policy does not use words implying that they cover matching materials, some states have issued laws making it a requirement for insurers to replace undamaged property if that is the only way for materials to match. If you live in a state with this law, you are legally entitled to matching materials regardless of your policy language. Check your state's regulations below so you will know what to expect before filing any insurance claims.
Matching Endorsement
If your policy does not cover matching siding coverage, and your state does not require it, you may need to purchase an undamaged matching siding coverage endorsement. It will ensure that if there is no material of like kind and quality, it will pay to replace the siding or roof materials fully.
What Does Limited Matching Coverage Mean?
Limited matching coverage means that if the damaged siding or roofing materials get discontinued, the insurance company agrees to pay to replace the undamaged portions. However, they will only pay the replacement cost up to a specified amount.
Get an Insurance Policy with Matching Coverage Are you unsure if your policy includes matching coverage? Or, does your policy exclude it? We can help you determine if your home insurance policy has you covered with matching protection, or if you need a policy that includes matching coverage, let us get you a quote.
Get a Home Insurance Quote with Matching Coverage
At your service,
Young Alfred