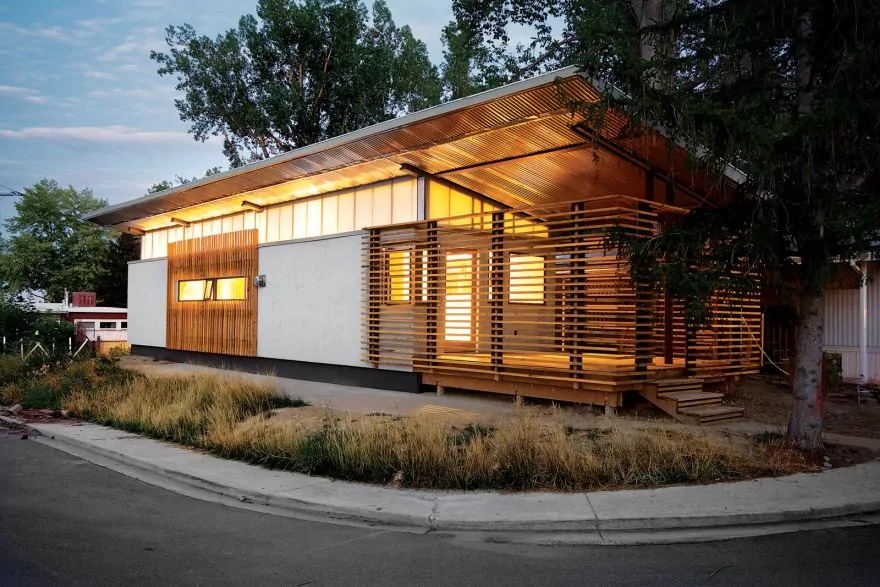 Buying Mobile and Manufactured Home Insurance

Mobile home insurance offers protection on your home, your personal property, and personal liability.
Mobile and manufactured homes have specific types of material to enable their transportation, but this also makes them more susceptible to damage. A mobile home insurance policy helps cover the additional risks that come with owning a manufactured home.

Mobile Home Insurance vs. Regular Home Insurance

Mobile home insurance and standard home insurance provide the same basic coverage options. The type of policy you need will depend on the size and value of the home if you own the land and the risks of the particular area.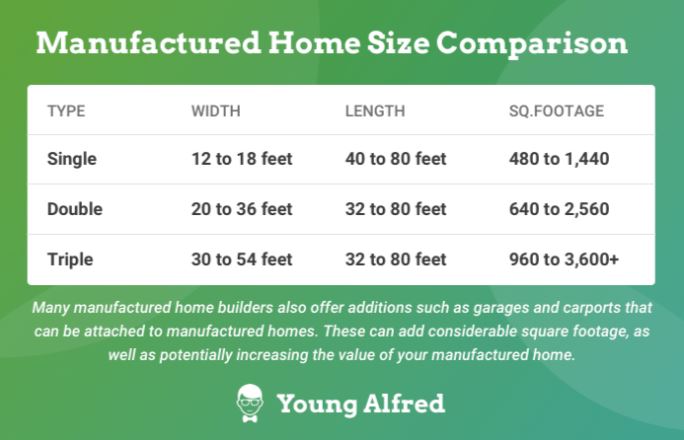 Manufactured home insurance will typically include the following protection.
Mobile homes lack the solid foundation of on-site builds, so insurance companies consider them to be higher risk. Mobile and manufactured homes without a permanent ground anchor are especially susceptible to wind damage. As a result, mobile homeowners typically pay more than traditional homeowners. However, with some carriers, you can get some of the following discounts to help bring the rates back down:
Mobile Home Tied-Down
ANSI/ASCE Credit
Mobile Home Skirted
Impact Glass Credit
Storm Shutter Credit
Newer Model Year Credit
Fire Sprinkler Credit
Quality Construction Credit
Mobile homeowners can choose one of two forms of coverage on their home in the event of a total loss.
Replacement Value – Homeowners receive enough funds to rebuild or rebuy their mobile/manufactured home back to its original condition with new materials.

Actual Cash Value – This option only pays homeowners the depreciated value of the house and only up to the limit set on your policy. Since mobile homes depreciate more rapidly than regular houses, the settlement amount may not be enough to rebuild your home to its original state.
Consider the value of your manufactured home and its belongings before you decide which reimbursement method is right for your needs. When in doubt, choose replacement value coverage.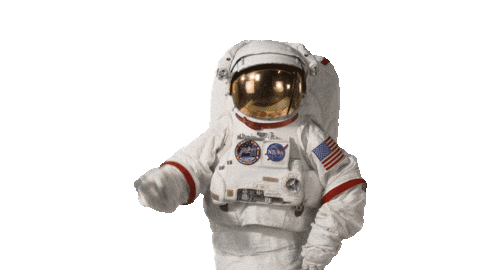 Special Coverage Options

Mobile home insurance policies usually offer a wide range of additional coverage options that standard homeowner's insurance doesn't include.
Builder's Risk – This coverage protects your newly purchased mobile home during transportation.

Breakdown Coverage – Unlike regular home insurance policies, mobile home insurance may include an endorsement that covers the wear and tear of items such as appliances and fixtures.

Enhanced Protection – By purchasing enhanced coverage, mobile homeowners can increase the limits of their additional living expenses and other policy limits.
The Largest Mobile Home Insurance Companies

The largest mobile home insurance companies can offer a comprehensive selection of coverage and savings options. To find the best policy for your mobile home, you'll need to do some comparison shopping. Below you can find the three most popular manufactured home insurance providers.
Foremost

– offers mobile homeowners competitive extended replacement cost coverage. If a covered peril destroys your home, you can receive compensation up to 20% above your policy limit. While this coverage is available for most standard homeowners, it's an unusual feature for mobile home insurance policies.

Assurant – An excellent place for most mobile homeowners to start is with Assurant. This company is one of few that provide instant quotes online. Assurant's mobile home policies even include flood insurance, unlike most other providers.

Allstate – Allstate offers mobile home protection options that most companies don't, such as mine subsidence coverage and damage to satellite dishes. Mobile homeowners can save up to 5% if they're original titleholders, 15% for purchasing multiple policies, 10% if they're over the age of 55, and 15% for installing protective devices.


American Modern

- American Modern is a widely recognized national leader in the specialty insurance business. With close to 50 years of experience in the manufactured housing insurance sector, the company delivers specialized products and services for residential property and the recreational market.
No single policy or provider is right for every manufactured homeowner. Depending on your specific needs and circumstances, you'll have to do some research to get the best coverage and most affordable rates.

Mobile Homes in the US by State

Nationwide, approximately 8% of all housing units are mobile homes. In rural areas, mobile homes account for up to 18% of all housing units. Mobile homes are more common in the following states:
| | |
| --- | --- |
| State | Mobile Homes % of Housing Units |
| South Carolina | 18.8% |
| North Carolina | 16.8% |
| New Mexico | 16.6% |
| West Virginia | 16.0% |
| Alabama | 14.7% |
| Wyoming | 14.5% |
| Kentucky | 13.9% |
| Mississippi | 13.8% |
| Arizona | 13.3% |
| Montana | 12.8% |
| Arkansas | 12.8% |
| South Dakota | 12.1% |
| Louisiana | 11.7% |
| Delaware | 11.7% |
| Georgia | 11.0% |
| Idaho | 10.9% |
| Florida | 10.4% |
| Oregon | 9.9% |
| Tennessee | 9.9% |
| Oklahoma | 9.5% |
| Maine | 8.9% |
| North Dakota | 8.6% |
| Texas | 8.0% |
| Nevada | 7.9% |
| Washington | 7.5% |
| Missouri | 7.3% |
| Vermont | 7.2% |
| Alaska | 6.9% |
| New Hampshire | 6.5% |
| Indiana | 6.5% |
| Virginia | 6.1% |
| Wisconsin | 6.0% |
| Michigan | 6.0% |
| Kansas | 5.2% |
| Colorado | 4.9% |
| Pennsylvania | 4.6% |
| Nebraska | 4.5% |
| California | 4.4% |
| Ohio | 4.4% |
| Iowa | 4.2% |
| Utah | 4.2% |
| Minnesota | 3.9% |
| Illinois | 2.8% |
| New York | 2.6% |
| Maryland | 2.0% |
| Connecticut | 1.2% |
| Massachusetts | 1.0% |
| Rhode Island | 1.0% |
| New Jersey | 0.9% |
| Hawaii | 0.2% |
| USA | 8.0% |
Source: Statemaste.com

Florida Mobile Homes
Due to dangerous hurricanes, Florida mobile homeowners typically have more difficulty finding coverage. Older structures close to the ocean will have few options. However, newly manufactured homes away from the coast shouldn't be too problematic to insure.

The five largest mobile home carriers cover 78% of the 260,000 owner-occupied mobile homes in Florida. The largest 20 manufactured/mobile home insurance companies in Florida are:
| | |
| --- | --- |
| Company | Total Mobile Homes Insured |
| American Traditions Insurance | 63,893 |
| Foremost | 36,220 |
| Florida Specialty Insurance | 32,257 |
| Citizens Property Insurance | 26,495 |
| Safe Harbor Insurance | 20,087 |
| American Integrity | 15,232 |
| Foremost P&C | 12,839 |
| Omega Insurance | 12,667 |
| American Reliable Insurance | 8,196 |
| Florida Farm Bureau | 7,226 |
| Heritage P&C | 6,827 |
| American Bankers Insurance Co of Florida | 5,211 |
| American Southern Home Insurance | 4,706 |
| US Coastal P&C Insurance | 2,932 |
| Southern Oak Insurance | 2,021 |
| First Protective Insurance | 1,578 |
| Avatar P&C Insurance | 1,240 |
| Aegis Security Insurance | 486 |
| Electric Insurance | 8 |
| Indemnity Insurance Co of North America | 6 |
Source: Florida Office of Insurance Regulation
How Much Insurance Should You Get?

Minimal coverage of $30,000 is typical for a single-wide home. Doublewides usually require at least $50,000 of coverage. However, homeowners should get enough protection to cover the replacement cost of their entire house in the event of a total loss. The more square footage, the more coverage required.

It is best to consult a licensed agent before deciding on a policy. Look no further:

Get Mobile Home Insurance Quotes
At your service,
Young Alfred