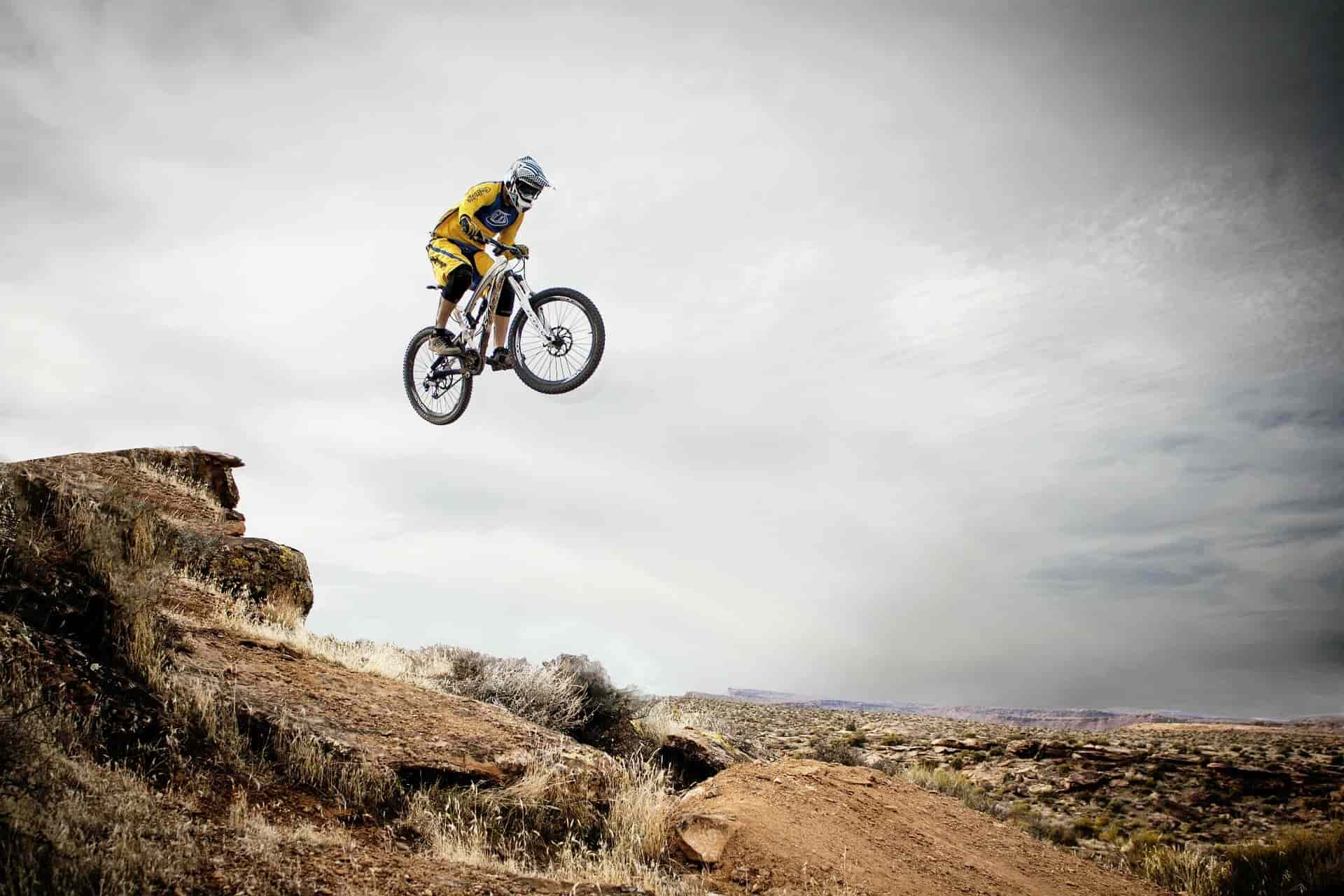 Mountain Bike Insurance
When jumping on your mountain bike for an exciting day on your favorite trails, mountain bike insurance is undoubtedly the last thing on your mind. However, protecting your bike with insurance is nearly as important as protecting your head with your bike helmet.
Does Homeowners Insurance Cover Mountain Bikes?
Yes. Home insurance and renters insurance covers your bike under your policy's personal property coverage. However, standard protection is usually not enough due to low coverage limits, and it only covers specific perils. If your bike is worth more than $2,000, we recommend purchasing a mountain bike rider, which gets added to your home or renters insurance policy.
For instance, your renters or home insurance might provide $20,000 of personal property coverage, but only $500 to $1,000 of that might be available for sports equipment. If your bike is worth less than $500, the coverage might be enough -- depending on your deductible. If you must meet a $500 or $1,000 deductible before your insurer provides a payout, your bike coverage becomes moot.
Review the perils your home insurance policy covers. Most cover incidents like your bike being stolen or damaged by a fire, windstorm, or other natural disasters. Full coverage applies when your bike is at home and usually pays 10 percent of your personal property coverage limit while away from home. E.g., if you have $100,000 of personal property coverage, $10,000 is available for off-premises bike damage.
Mountain bikes are for rugged terrain. You likely ride it on hills and untamed dirt paths -- not around your driveway. And you face many additional perils out there -- like accidental damage.
When using your mountain bike for its intended purposes, the chances are that your basic homeowners policy does not provide enough coverage. It's also essential to note renters or homeowners insurance typically only covers actual cash value, not the full replacement cost of your bike.
Scheduled Personal Property Endorsements or Riders (or Floaters)
A scheduled personal property endorsement is ideal for expensive bikes, ones costing $2,000 or more. Riders, endorsements, and floaters are similar, and all will accomplish what you need.
A scheduled endorsement means that you list your bike, gear, and even clothes on the endorsement policy declarations page. Adding proof of loss with your receipt, brochures, serial numbers, an assessment, and pictures to prove the amount of money is essential if you file a loss claim.
Scheduled endorsements also have no deductible, no limits on coverage amounts, and claims get paid using replacement cost value (RCV), which does not deduct depreciation. You will get the full current retail price to replace or fix your bike.
Does Renters Insurance Cover Bike Theft?
Renters insurance is like homeowners policies in many ways. It, too, provides insurance coverage for your personal belongings, including bicycle theft.
When filing a claim, both homeowners and renters insurance companies want to know you did your best to prevent theft. Showing proof of preventative measures, such as photographs of your bike locked up, can go a long way toward a successful claim process.
Like homeowners insurance, renters insurance also has coverage limits too low for high-value mountain bikes. If your bike is worth a fair bit of money or you will be using it mostly away from home, you should undoubtedly consider additional coverage.
Renters insurance covers theft, but check if you have actual cash value coverage or replacement cost coverage. You had a choice when buying your policy. You might want to consider an upgrade to RCV if you don't have it since ACV deducts depreciation for stolen or damaged items.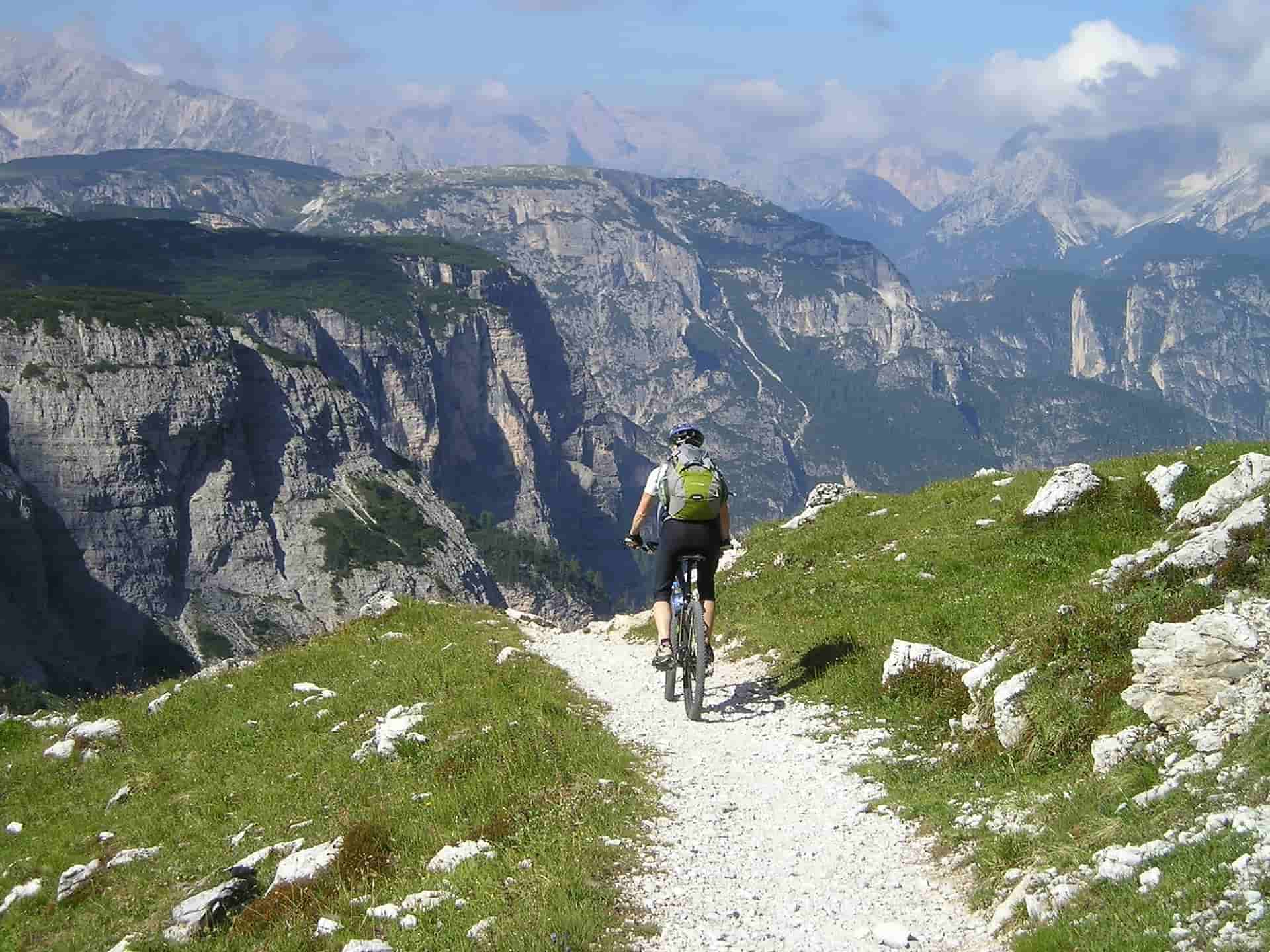 Insuring a Mountain Bike
There are two ways to gain additional protection for your mountain bike.
Scheduled Personal Property Endorsements


Scheduling (listing) your mountain bike with an endorsement on your homeowners or renters insurance is one way to increase your coverage. You will need to get your mountain bike appraised and provide a copy of that appraisal to your insurer.

Taking this step allows you to increase your protection to match your bike's worth and extend coverage for additional perils. However, it does not include some of the coverages that a stand-alone bike insurance policy does.


Stand-Alone Bicycle Insurance


In addition to bike theft, cyclists face many hazards that need insurance coverage. Specialty insurance companies provide bike insurance designed strategically for active cyclists.
What Does Mountain Bike Insurance Cover?
The types of coverage offered for your mountain bike may vary between insurance companies. These are some of the most common bike-related coverages provided by renters or home insurance, or stand-alone bike insurance.
Mountain Bike Injury Insurance
Biking along rough paths is full of surprises. It might be a small rockslide, a protruding tree root, a patch of loose earth, a lack of attention, or something else. No matter the cause, mountain bike accidents are common.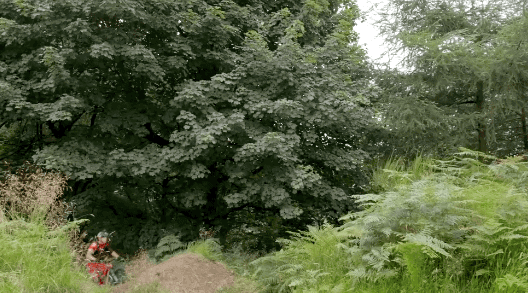 Fortunately, your health insurance should cover most of your emergency room visit and follow-up medical bills, but you will still owe out of pocket copays and deductibles. Stand-alone mountain bike accident insurance helps take care of those. Your renters or homeowners policy would not -- although you could negotiate to have it added into a renters or home insurance rider.
Ask your health insurance company for specifics on your annual deductibles and copays. Then, purchase enough medical payments protection to cover that amount.
Mountain Bike Liability Coverage
If your accident involves another party, you might be found responsible, and they could sue you for injury and bike damages. Renters and homeowners insurance does provide liability protection away from home.
The default liability coverage amount is usually $100,000. You might have to increase your liability policy limit if you are an extreme mountain biker at a higher risk for crashes. Personal injury attorneys and insurers typically recommend limits of $300.000 - $500.000.
For instance, if you collide head-on with another biker, they could end up with broken bones and sue you. Suppose you increase your renters or home insurance liability insurance. In that case, you should not have to worry about paying for injuries of others, fatal accidents, or damage to their bike equipment in a mountain bike accident.
With a stand-alone bike policy, overage limits are typically $25,000, $50,000 or $100,000 per incident.
Mountain Bike Physical Damage
This coverage takes care of the repair or replacement of your bike, including spare parts and accessories. It typically applies to perils such as crash damage, theft, fire, collision, and vandalism. Renters or homeowners insurance and stand-alone bike insurance cover physical damage.
Mountain Bike Race Insurance
Have you ever signed up for a mountain bike race, paid the entry fees, and then had to back out unexpectedly? It is a common issue among cyclists, and it is a significant financial loss. If you cannot compete because of a covered loss, stand-alone mountain bike race insurance reimburses nonrefundable fees up to the coverage limits. Homeowners and renters insurance do not.
Mountain Bike Travel Insurance
Whether you bike across the state, across the country, or around the world, you need your insurance to follow you. With mountain stand-alone bike travel insurance, you can go anywhere in the world with peace of mind knowing you are covered.
Homeowners and renters insurance covers you at 10% of your personal property coverage amount. If you have $50,000 of personal property coverage, you have $5,000 of off-premises bike insurance.
Downhill Mountain Bike Insurance
Downhill mountain biking is a bit more dangerous than traditional mountain biking. It is crucial for those who embrace the thrill of racing down steep hills to have protection to match the risk. Stand-alone downhill mountain bike insurance is a good fit for this higher-risk sport, and so is renters or homeowners insurance. With renters or homeowners insurance, your liability, medical payments, and personal belongings insurance covers you.
Stranded Cyclist Coverage
Stranded cyclist coverage is roadside assistance for cyclists. Let's say you are on a mountain biking adventure and find yourself flying over the handlebars. You are fine, but your bike is damaged. A tire is flat, and the wheel bent, leaving you unable to ride your bike back down the mountain and home.
Incidents like this are where stranded cyclist insurance comes in. When stranded due to a broken pedal, chain, or other physical damage to your bike, this coverage pays the expenses you incur to get back home. Keep your receipts and other proof for your insurance claim.
When buying stranded cyclist coverage, check the maximum distance they are willing to cover. Some have limits up to 35 miles of transportation.
Stand-alone mountain bike insurance provides this. Renters or homeowners insurance does not.
How Much is Bike Insurance?
The cost of insuring your mountain bike depends on the bike's value. Average stand-alone mountain bike insurance costs usually range from $250 to $300 per year. However, it can be as low as $100 per year.
You will need a mountain bike insurance rider with your renters or homeowners policy if your bike's value exceeds $2,000. The rider will cost $1 to $2 for every $100 of your bike's appraised value, making a $5,000 bike cost about $50 to $100 in renters or home insurance premiums per year.
Mountain Bike Insurance Quote
Before hitting the great outdoors again, take a minute to get your cycling insurance online quote. Our insurance agents can help you obtain the best coverage and rates.
Hope that helps!
Get a Mountain Bike Insurance Quote
At your service,
Young Alfred