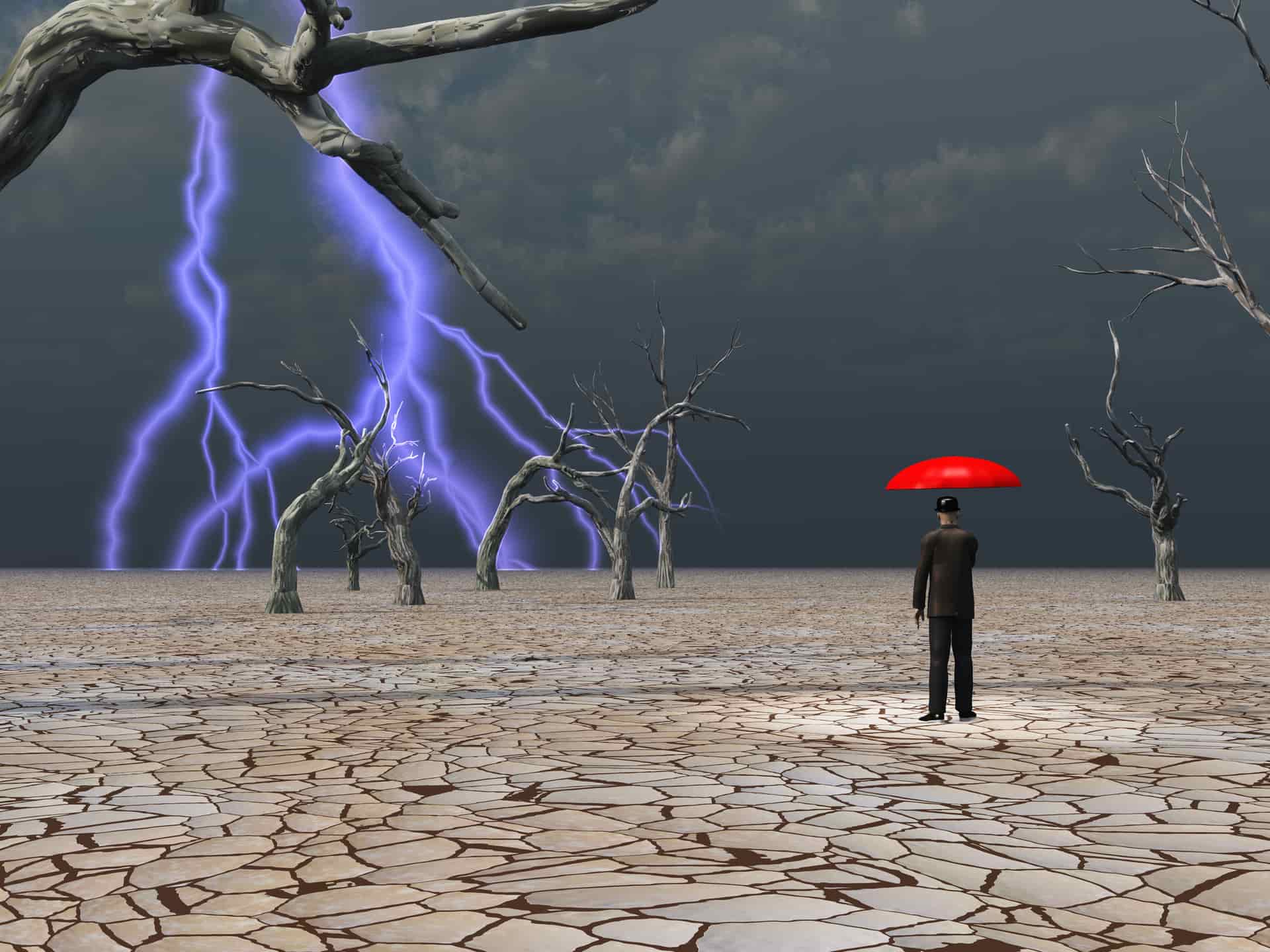 Open Perils vs. Named Perils

Your homeowners insurance policy must provide adequate protection for your property. Understanding what the policy covers and what it does not is essential. Ensure you read the policy to learn the specifics of your coverage as coverage varies with each insurance company and policy. Your agent can also help you find what coverage your policy offers.

A critical part of the policy to review is perils, which are causes of damage to your property. Insurance policies outline what perils the policy covers and what perils it does not cover. Knowing before you file a claim makes it easier to handle any claims you make.

What is a Peril in Home Insurance?
A peril is a specific hazard or risk that may damage property or cause you financial loss, like fire, theft, and water damage. Perils apply to standard homeowners insurance, renters insurance, co-op insurance, condo insurance, and mobile home insurance policies.

Most insurance policies include perils they cover and perils they do not. For example, insurers never cover wear and tear, aged property, and poor maintenance-related damage.

You can find covered and non-covered perils on your policy's declarations page.

Open Peril vs. Named Peril
An open peril policy covers any peril except exclusions the policy explicitly lists as not covered. In contrast, a named-peril policy only covers the risks listed in the policy.
In addition, a named-perils policy comes with the burden of proof to show property damage was due to a covered peril. Named perils policies are often less expensive than open perils policies as they cover fewer risks.

What is a Named Perils Policy?
A named-perils policy lists out what perils the policy covers. It does not cover damage due to any other causes; therefore, claims for causes not specifically listed will not result in a settlement. Most named perils policies cover these 16 named perils.
Windstorms or hail
Lightning or fire
Aircraft
Riot or civil commotion
Explosion
Smoke
Theft
Vandalism
Vehicles
Volcanic eruptions
Stem or accidental water overflow
Falling object
Freezing
Weight of sleet, snow, or ice
Sudden and accidental bulging, burning, tearing apart, or cracking of specific household systems
Sudden and accidental damage from electrical currents which are artificially generated
What Types of Home Insurance Coverage Uses Named Perils?
There are eight (8) different types of home insurance policies, as shown in the table below. The HO1 policy is a bare-bones policy covering few perils (11) under a named perils basis. HO2 limited home insurance and HO8 policies for historical homes cover the 16 named perils listed above. All others cover the dwelling and other structures under an open perils basis.
HO3 standard home insurance policies are also called special form insurance policies, HO2 home insurance is also called broad form insurance, and HO1 home insurance is also called basic form insurance.

As you can see in the perils table above, most homeowners insurance policies are hybrids. They combine open and named perils coverage. The primary residence and other structures have open perils coverage. However, personal property has named perils coverage.

What is an Open Perils Policy?
An open perils policy covers all perils except those expressly excluded in the policy. Thus, these policies provide much more comprehensive coverage than other types of policies.

What Type of Home Insurance Coverage Uses Open Perils?
HO3 standard home insurance, HO4 renters insurance, HO5 premium home insurance, HO6 condo and co-op insurance, and HO7 mobile home insurance are open-peril policies. Every open peril policy has some exclusions, so be sure to review that information.
These are some of the more common peril exclusions in an open perils policy:
Neglect
Flood or water damage
Land movement
War
Intentional loss
Nuclear hazards
Water pressure
Wear and tear
Rot, rust, corrosion, smog
Animals you own
Vermin, insects, rodents, birds
Home Insurance Endorsements
If you need coverage for non-covered perils, most insurance companies offer add-on endorsements that allow you to include coverage for excluded perils. Flood and earthquake insurance are perfect examples, but you can buy many others, so ask your agent.
Get a Home Insurance Quote
Your homeowners policy should adequately cover your most valuable assets. We recommend getting annual property insurance quotes to ensure you have the coverage you need at a price you can afford. Also, review the perils clause for each policy before you make any changes to your coverage.

If you are unsure which perils coverage you have, we can do a free insurance review for you. We will examine your current policy to determine your covered events and review your coverage options, so you do not wait for a surprise when you file a claim!

We, Young Alfred, are a top fully licensed insurance agency in all 50 states. Our company's policy is never to bombard you with phone calls when you get a quote, unlike other agencies. Instead, we will email your quote, and if you want to speak, it is up to you.

Hope that helps!
Free Online Home Insurance Quotes
At your service,
Young Alfred