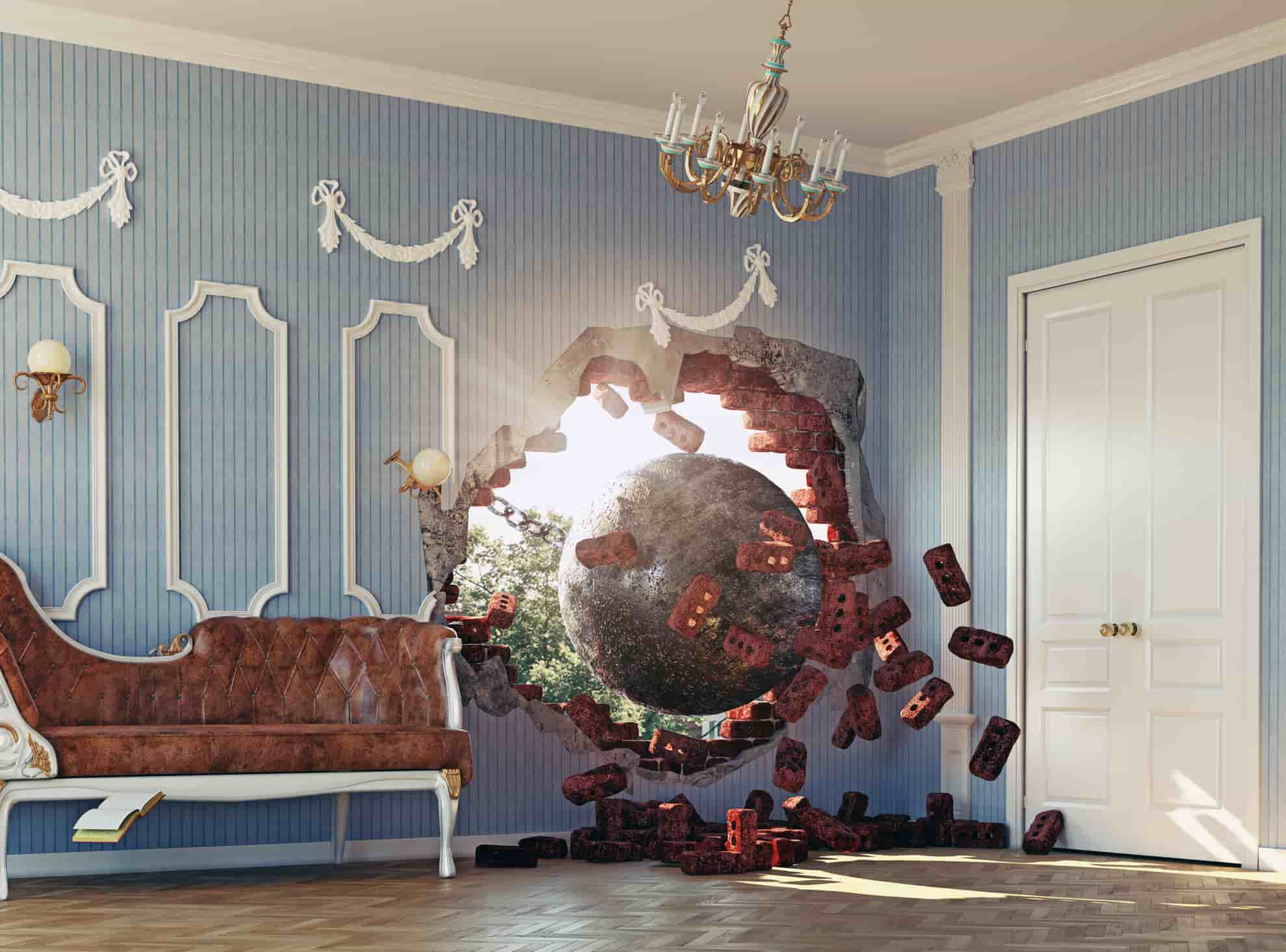 Ordinance or Law
If you have a standard HO-3 or HO-5 homeowners insurance policy, you probably feel safe. Yet, even with the best home insurance, a disaster could wipe out your bank account if your home is not compliant with the latest building codes, and if you do not have the right amount of ordinance or law coverage on your homeowners insurance.
What is Ordinance or Law Coverage?
If a portion (usually 50% or more) of your home gets damaged in a storm and the other part of your home is undamaged, some state and local laws might declare your entire house totaled if some of the home's elements are not code-complaint. That means you must rebuild the whole house to code.
Property insurance will not pay to demolish, remove, or repair the undamaged section of your home from a covered loss, which means your insurance check will be for the damaged part of your house, and you have to pay the undamaged portion!
In this scenario, ordinance or law insurance is a lifesaver. Ordinance or law coverage pays to repair or rebuild within compliance of local and state building codes, and it pays to rebuild the damaged and undamaged sections of your home.
Ordinance or law coverage, also referred to as ordinance and law coverage, building ordinance coverage, code compliance insurance, code upgrade coverage, and building code upgrade coverage is part of your standard home insurance policy. However, the default coverage amount usually comes with a $10,000 limit or 5% of your dwelling policy limit, which is often insufficient.
To get the coverage amount you need, you will need an ordinance or law endorsement (add-on or rider) on an HO-3 or HO-5 home insurance policy. There are also commercial property versions of this coverage.
What are Building Codes?
Building codes are laws passed by local and state governments that require you to build your home with specific methods or materials. Typically, governments enact these laws to minimize the damage you and the community sustain from a disaster.
For example, in 2008, California passed strict building codes to protect people and property from wildfires.
The benefits of these laws proved beneficial by the 2019 Paradise, California Camp Fire. There were 350 single-family homes in the Camp Fire's path built to comply with the new 2008 codes. Only 51% were undamaged, discovered by a McClatchy's analysis of Butte County property records and Cal Fire data. In stark contrast, only 18% of 12,100 homes built before 2008 escaped damage.
Parts of the fire code, such as encircling gravel around a house, are inexpensive yet can save an entire home. In Florida, hurricane building codes are close to the gold level, which has made the cost of building a safe home possible.
Local and state authorities adopt particular building code specifications that apply to their local areas from the International Building Code (IBC) developed by the International Code Council (ICC). These codes address homeowner and communities' health and safety concerns while also avoiding unnecessary costs and preferential materials or construction techniques.
How to Get Ordinance or Law Coverage
Standard home insurance includes a limited amount, usually $10,000 or 5% of your home's coverage amount, of building ordinance coverage. You can increase that amount by purchasing additional coverage through an ordinance or law endorsement.
How Much Ordinance or Law Coverage Do I Need?
You can buy an ordinance or law endorsement as a percent of your dwelling coverage amount. Purchase options typically include 10 percent, 25 percent, and 50 percent of your dwelling policy limit.
For example, suppose your home costs $400,000. A 25 percent Ordinance or Law Coverage would allow for $100,000 for code upgrades, demolition, debris removal, and rebuild costs. This $100,000 would be in addition to a presumed current standard, fully insured coverage of $400,000.
When choosing a percentage amount, review the building codes that went into effect after your home's original build date and after upgrades you did. Read the adjacent community's building codes; if your city has not enacted them yet, they might soon. The building codes you find will give you an idea of what expenses lie ahead.
Consider the impact of climate change. What are scientists projecting for your area? If hurricanes double in severity and number per season, local authorities may soon pass stricter building codes.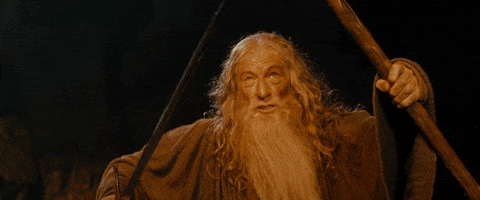 If you have a newer home, 10% might be sufficient. If your home is older, you may want to consider buying 25% or 50% of your dwelling coverage amount.
How Much Does an Ordinance or Law Endorsement Cost?
If you increase your default amount of coverage from $10,000 to $100,000, your annual premiums might only increase by $50. This small increase far exceeds a costly upgrade. Your insurance agent can give you your exact amount.
What Does an Ordinance or Law Endorsement Cover?
Repair or rebuild costs of undamaged portions of your home




Demolition costs of any remaining undamaged structures




Debris removal of any remaining undamaged structures




Post-loss ordinance or law option




Increased costs of construction



1. Repair or Rebuild Costs of Undamaged Portions of Your Home
Code upgrades for things like foundation construction, wall reinforcement, and fire-retardant properties require substantial rebuilding. Therefore, many state and local jurisdictions require a complete reconstruction of the entire structure if the building's damaged portions exceed a certain percent, usually 50%.
That is a state or local law, not an insurance law. Therefore, insurers will not pay the cost to repair or rebuild undamaged portions of your home just because local law requires it. They would not cover your entire house even if a covered peril damaged the other part of your home. However, the ordinance building coverage endorsement will pay to upgrade or rebuild your home's undamaged sections if you have it and if your coverage amount is sufficient at the time of your insurance claim.
2. Demolition Costs of any Remaining Undamaged Structures
Demolishing the remaining structure and removing debris is expensive. Ordinance and law coverage will cover the costs to demolish your home and other costs associated with safely breaking down the old structure. It will also pay for debris removal.
3. Debris Removal of any Remaining Undamaged Structures
When you demolish your home's undamaged sections, which your homeowners policy will not cover, your ordinance or law endorsement will pay to remove that debris properly.
If there are any hazardous materials, debris removal fees may be high. There can be a considerable cost difference if the debris disposal site is only one mile vs. 50 miles away. Regardless of the type of debris, having your insurance pay for it is helpful.
4. Post-Loss Ordinance or Law Option
Post-Loss Ordinance or Law is a relatively new option as of 2017. It protects you if new building codes are passed after the date of your loss and before your actual rebuild completion date. Timing is everything, and building codes could change between the time your insurer approved your claim and your renovation began or finished.
Post-Loss Ordinance or Law coverage would pay the expenses related to bringing your recent upgrade up to date again. You should talk with your home insurance agent to see if this option is part of your ordinance or law coverage.
Because this coverage is new, some home insurers may not include post-loss coverage, so please ensure your insurer provides this coverage in writing to avoid any gray areas.
5. Increased Costs of Construction
Repairing or replacing your home to be compliant with newer codes can be much more expensive than simply building back to its original codes. Studies found that the average additional expense is 50% higher to rebuild a home to current building codes. Ordinance or law coverage pays the difference between the cost to build back to the original codes vs. the additional cost to rebuild in compliance with current codes. Examples include:
Higher Prices of Materials and Labor


The cost of materials and labor is most likely more expensive than when you built your home. The ordinance or law endorsement covers the difference in those costs.

Architectural Redesigns
Your endorsement covers the added cost to redesign parts of your home, whether it is a structural re-architect or a plumbing redesign, to comply with current building codes.

Inflation Costs
When there is a community-wide disaster, such as a hurricane, labor and material costs increase due to their shortage. Your ordinance or law endorsement covers these increased costs associated with a scarcity of workers and inflation costs on materials.


Upgrades Required by Law That Home Insurance Excludes


It includes coverage for items not covered in your standard homeowners policy but required by law in your rebuild.
For example, your home's foundation, including underground drains and pipes, is usually excluded in standard homeowners policies. Your ordinance or law endorsement pays the replacement costs for all your home's elements, including the foundation and connected parts.

Why Do You Need Ordinance or Law Coverage?
Older Homes
It is not uncommon to find a home over seventy years old without proper electrical grounding. Knob and tube wiring was the de facto electrical method in those times. Many aspects of older homes may be affected by newer building or structure code upgrades, including, but not limited to:
New Homes
Your new home might not be as new as the latest building codes. Even an eight-year-old home in Moore, Oklahoma, for example, could be substantially different from recently built homes. Local building codes changed significantly after their EF5 tornado in 2013 that destroyed many neighborhoods with 210 mph winds and killed 24 people.
Some of these new codes only increase rebuild costs by $3,000 to $4,000 for a 2,000-square-foot home or $1.50 to $2.20 per square foot. New regulations like using garage doors and windows rated to withstand 135 mph EF2 winds, and using hurricane clips or framing anchors on all rafter to wall connections will help neighborhoods avoid devastating damages from an EF2 tornado.
Timing of Passed Laws
Newly built homes comply with building codes, laws, and ordinances at the time of construction. In most cases, homes do not need code upgrades unless the house poses severe risks (e.g., earthquake ordinances or asbestos laws). Yet, a new law could go into effect within only six months of a new home's finish date. This endorsement will pay for any changes needed during your construction.
New disasters are popping up all the time, like firenados, and old ones are growing in intensity. This climate change will motivate governing bodies to adopt new laws more rapidly. Be prepared with ordinance or law coverage if you are building a new home, remodeling, or rebuilding.
Resale Value
Upgrades increase your home's value. In Tornado Alley, homeowners can expect a 10 percent bump, and in California, homeowners have seen a seven percent increase after upgrading to new wildfire codes.
You must inform your insurance company and increase your policy coverage amounts when you do upgrades. If you do not, they will not be covered.
Partial Damage
Even if local laws do not require a total rebuild, sometimes laws require a part of a home's rebuild. For example, if you live in a California fire zone and replace half your roof, you must replace the whole roof and use "fire-retardant" materials for the entire rooftop.
No Damage
Some local governments have passed laws that require property owners to replace hazardous materials with newer materials they believe will minimize risk to the community.
For example, Big Bear Lake in California, home to 5,200 people in San Bernardino County, enacted a law ordering homeowners to replace wood shake shingle roofs. These roofs were declared a severe fire hazard. Homeowners received up to $4,500 in state and federal grants.
Should You Get Ordinance or Law Coverage?
We think it is a no-brainer. You could be spared thousands of dollars for less than $100 per year if a small incident occurs or a major disaster strikes. You can compare prices on a homeowners insurance quote now and ask for this endorsement.
I hope that helps!
At your service,
Young Alfred