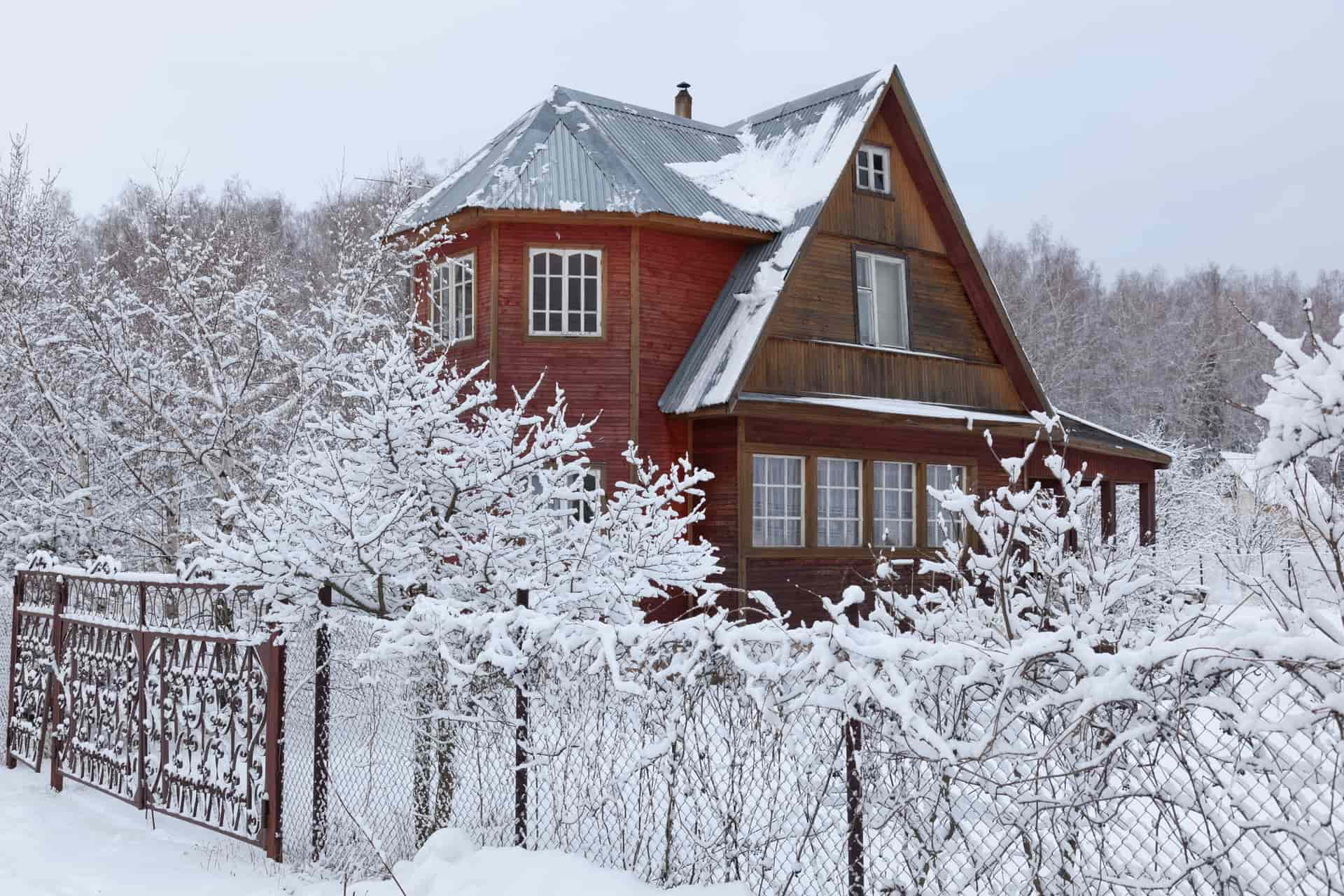 Passive House
As a homeowner, are you tired of expensive utility bills? During the summer, you must run air conditioning or fans nonstop, while in the winter, you need a heater to avoid freezing. Unfortunately, these appliances can run up your electric and gas bills (depending on what kind of heating you have), which will only increase as time goes on.
Fortunately, there is a better solution - a passive house. If you have never heard of a passive house before, it is probably because you are not German (or European), where the movement is most popular.
However, thanks to the energy savings of passive houses, the idea is catching on and spreading quickly in the U.S. How energy efficient is a passive house, you ask? Up to 90 percent! Imagine cutting your heating and cooling bills by that much. At that point, it is crazy not to upgrade.
Today, we will showcase the fundamentals of passive housing in all its glory. Here is everything you need to know about this green home trend.
What is a Passive House?
The term "passive house" stems from the fact that the house receives most of its heat passively, with its primary energy coming from the sun. Rather than using oil, gas, and electricity to maintain a comfortable indoor temperature, the passive house utilizes a few low-energy tactics to achieve the same effect.
The first element of a passive house is its insulation. While other buildings can leak air like a sieve, passive houses do not. In fact, for a home to receive a passive house standard, it cannot leak more than 0.6 air changes/hour at 50 pascals (ACH50). Testers use a specialized blower to see how tight or leaky a house is.
By comparison, some older buildings can have a rating of 6.0 or more.
Passive houses started in Darmstadt, Germany, in 1991 with the construction of the first passive home. The designer was a man named Dr. Wolfgang Feist. Although he built the house 30 years ago, it still stands as a testament to the movement.
Even when external temperatures reach below freezing, inside, it is a balmy 20 degrees Celsius (68 F).
Another element to point out is that passive house standards change based on climate. So, homes in hot and humid areas will be vastly different than those in cold and icy regions.
Passive Solar House
Because natural heating and energy usage are the hallmarks of passive houses, you may think that a passive solar home is essentially the same. While these two building types have a lot in common, there are some critical differences. When it comes to passive solar houses, the primary elements include:
Sun-Facing Windows. For the home to receive and retain heat, it needs to have an unobstructed view on the Southern side of the building for sun exposure.
Thermal Mass. As sunlight comes into the home, it absorbs into heat absorbent materials (i.e., brick and stone). This retention is known as thermal mass, and it refers to how well the home can trap and disperse heat throughout the interior.
Shading.

While it is tempting to have massive South facing windows, passive solar homes can overheat and get too toasty inside. So, builders must install shading elements like roof overhangs to ensure that the sun does not turn the house into a giant oven.
Distribution. Because the goal is to retain heat from the sun, passive solar homes need to disperse that heat throughout the building. Some houses use fans and blowers, while others may use a thermal bridge to transfer heat more efficiently.
In some cases, maintaining a consistent interior temperature can be challenging with a passive solar home, requiring additional equipment and hardware. Since these pieces often run on electricity, solar homes are not necessarily as energy-efficient or airtight as a standard passive home. Nonetheless, these properties can still help reduce energy bills, assuming that they were built correctly.
Passive House Design
While solar homes are all about heat capture and retention, passive house principles dictate that comfort is king. One of the standards is that the interior temperature should stay between 20-25 degrees Celsius (68-77 F) throughout the year, regardless of the weather outside. If the inside temperature does exceed 25 C, it can be for no more than 10 percent of the year.
Since comfort is the primary concern, passive house design focuses on the following elements:
Air Tightness.

As we have discussed, these homes have a building envelope that is as airtight as possible.
High-Performance Windows. Typically, you have triple-paned windows to ensure that the home does not leak heat or air.
Balanced Ventilation with Heat Recovery.

One way that passive homes maintain such a consistent temperature is with an advanced ventilation system. Fresh air recycles throughout the day to ensure that it does not get stagnant and hot inside. Heat recovery refers to the warming of the air as it enters the building. Without these elements, it would be hard to have such reliable results.
Along with these components, passive houses have strict requirements to be an energy-efficient home. According to the Passive House Institute, heating energy cannot exceed 15kWh per year, and the primary energy demand cannot exceed 120kWh annually.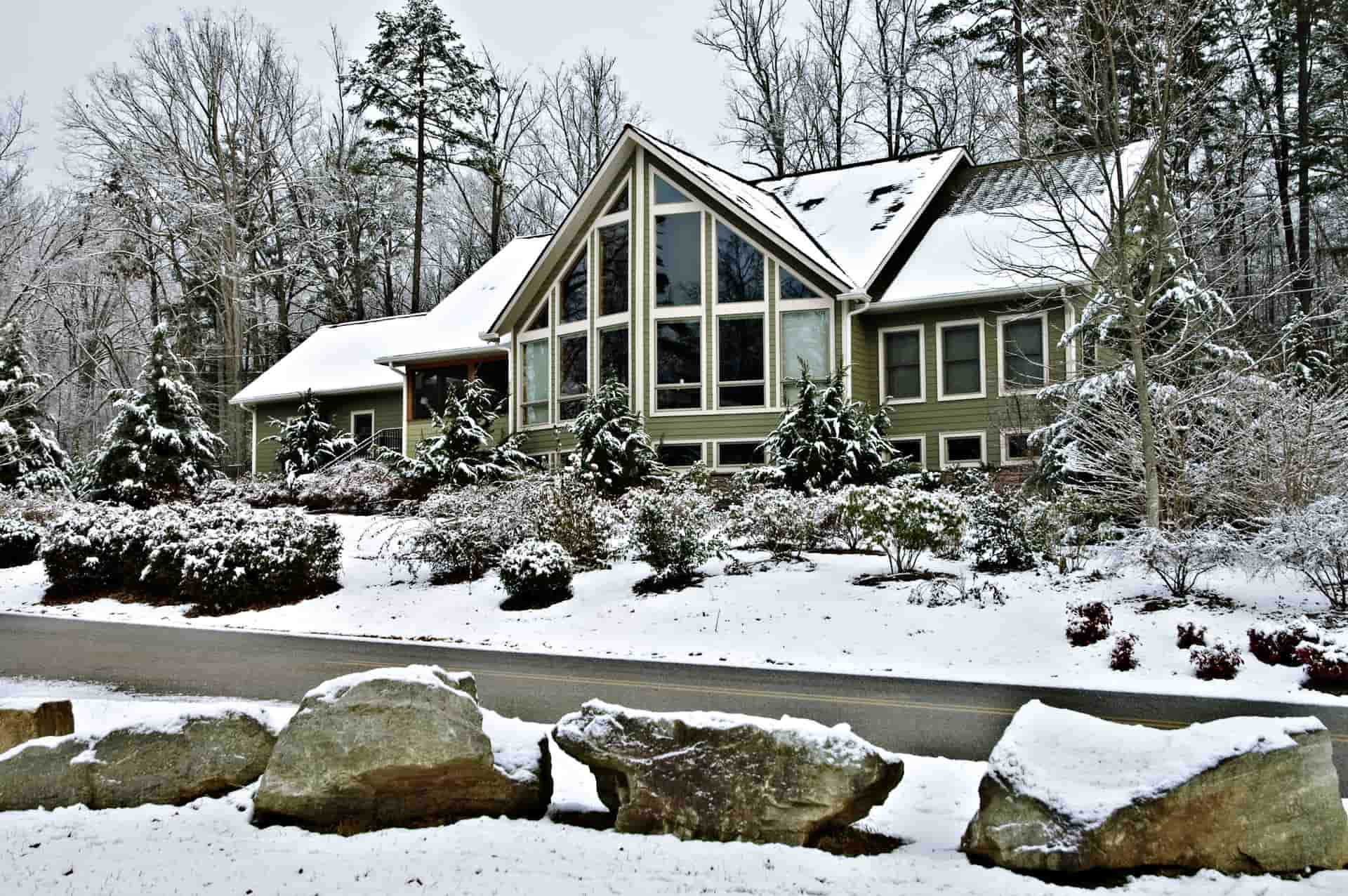 Accreditations
If you want to be sure that you achieve passive house legitimacy, you can make sure that it gets certified. Here are the most common accreditations associated with this building standard.
Passive House Certification
The best way to ensure that you have a real passive home is to get PHIUS certified (Passive House Institute U.S.). This organization has the leading building certification of North American passive dwellings and commercial projects. PHIUS has a rigorous quality assurance testing program that verifies that each building adheres to all standards (as outlined in the next section).
The Institute even goes a step further by certifying various elements of passive homes, such as ventilation systems and windows. By verifying the quality of manufacturer parts, it is easier for builders to get the pieces they need.
Passive House Standards
We have touched these standards already, but here is a rundown of what is necessary to certify a passive home:
Heating Demand. It must not exceed 15kWh per year, with a peak demand limit of 10 watts per square meter of usable living space.
Cooling Demand.

Cooling demand should match the heating demand, but the exact specifications depend on the climate, specifically, whether the home must be dehumidified regularly.
Primary Energy Demand. It must not exceed 120kWh annually for all domestic applications, including cooking, heating, hot water, and electricity.
Air Tightness. A blower test should yield no more than 0.6 air changes per hour at 50 pascals.
Thermal Comfort. The interior temperature should stay within 20-25 degrees Celsius, with no more than 10 percent of the year going above 25 degrees.
Passive House Institute
Founded by the OG passive house designer Dr. Feist, the Passive House Institute (or Passivhaus Institut) is a German organization that developed all passive building standards. The Institute has multiple chapters, including one in the U.S. Each chapter follows the same rules and regulations, and they all oversee certifying projects and buildings in their region.
We should also mention that the Institute does not stipulate what kind of building materials to use. If you meet the standards, builders can use whatever construction elements they prefer. However, since passive homes are energy-efficient, most new builds tend to use sustainable and renewable resources as much as possible.
Advantages of Passive Homes
If you need more motivation to upgrade to a passive house, here are the top advantages of these buildings:
Better Indoor Air Quality. Because the property is so airtight, you do not have to worry about allergens and pollutants coming in from outside.
Peace and Quiet. With triple glazed windows and thicker walls, you can avoid the hustle and bustle of the outside world and finally catch up on your reading (or binge-watching).
Eco-Friendly Design. If you care about the environment, passive homes allow you to reduce your carbon footprint and help save the world.
Energy Savings.

Did we mention you could save 90 percent on energy costs? Because you can.
Passive House Cost
By now, you are likely interested in living in a passive home, if for no other reason than to save money on energy consumption. However, because the building standards are relatively strict, a premium comes with a project like this. Costs can vary quite significantly depending on the following components:
New vs. Modified Build. If you are trying to upgrade your current home to a passive one, you only must pay for specific pieces, like triple-paned windows, air sealing, and recovery ventilation.
Construction Cost. Some passive house developers charge more for their work than others. Usually, the price difference is from the quality of materials and the presence of skilled labor.
Certification.

If you want a certified passive house, you will have to pay quite a bit to the PHIUS for the inspection and approval process. This cost can range from $1,500 to over $8,000, depending on your property's size.
Custom Pieces.

As passive homes become more widespread, manufacturers make more cost-effective construction elements. However, if you want custom-made components, you will have to pay extra for the privilege.
Overall, your upfront cost will be high, but considering how much you will save in operating costs over the long term, the project will eventually pay for itself.
Home Insurance for Passive Houses
Since upgrading to a passive home requires premium costs, you want to be sure that your homeowners insurance policy covers your investment. Because passive houses have unique considerations, we recommend asking about a few additional coverages before locking in a policy. They are:
Increase your coverage limits. Be sure to talk with your home insurance agent about your upgrades and customization. If you are renovating your existing property, you will need to get a new appraisal. Your property value most likely increased with the upgrade. So, in most cases, you will probably have to increase your homeowners policy based on the appraisal.
Guaranteed replacement cost. When insuring a passive house, you replace the structure with unique materials and equipment required to remain passive house certified. If you have damage, you must replace those things with the same. Since you cannot rebuild with standard materials, consider guaranteed replacement cost valuation coverage. This coverage pays for whatever material is needed to fix or replace damages, even if it exceeds your policy limit.
Mold endorsement. Finally, if your insurance company offers mold endorsements. You might want to add that to your plan, particularly if you are using natural and sustainable building materials.
Green insurance discounts. Be sure to ask for all green insurance discounts you are qualified to use.
Home Insurance Discounts for Passive Houses
Some insurance companies offer incentives for going green. Because passive houses are not that widespread yet, no company provides specific discounts or rebates for them.
However, insurers like Farmers and American Family Insurance do have green insurance discounts for energy efficiency. Farmers' lists LEED, Energy Star, and EPA certifications on its website. However, passive homes should qualify for most of these ratings, so you should be able to get one. Unfortunately, you cannot bundle multiple discounts.
With American Family Insurance, discounts come from having smart devices that control water flow or energy usage. Since you will not be using your thermostat much (if at all), you should qualify for this discount. The company also offers discounts for brand-new and renovated homes, which should fit your passive house perfectly. The exact reduction on your insurance premium depends on your policy and the state in which you live.
Ask your insurance agent about other discounts you might be qualified to get.
Get a Home Insurance Online Quote for Your Passive House
Building a passive house is just the first step - now you must protect it with the right home insurance policy. We can help you create the right home insurance plan that will financially protect your new energy-efficient property for many years to come.
Hope that helps!
At your service,
Young Alfred