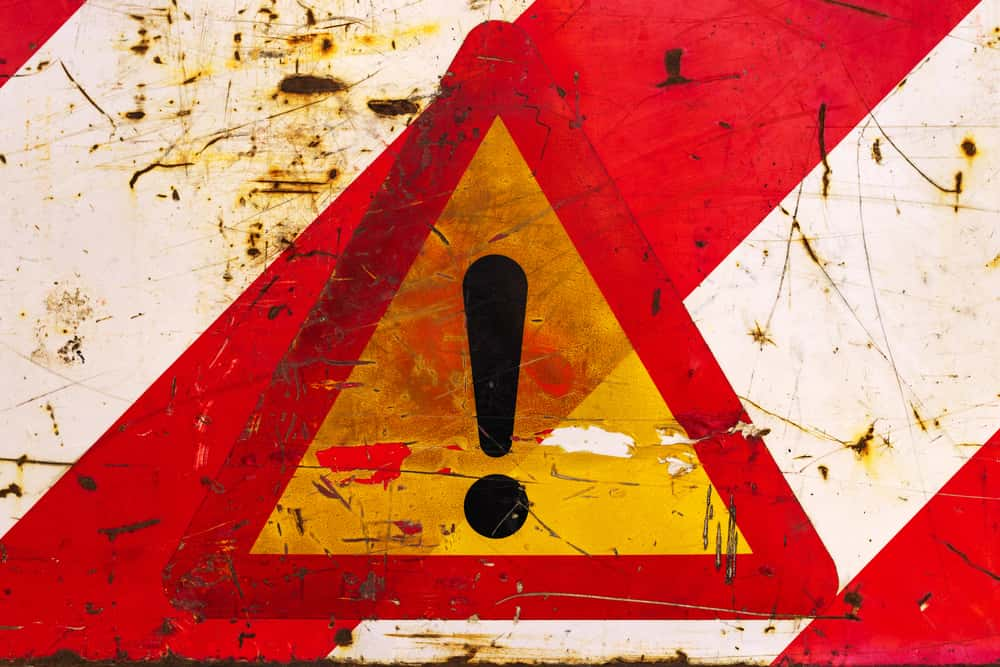 Policy Limits
The sky is not the limit with home and renters insurance. There is a maximum dollar amount your insurance company will pay when you file a claim. It's essential to know your policy limits and decide if they are high enough.
You can buy a policy with high limits, but the policy coverage limit directly correlates with your insurance premium costs.
High policy limits = higher premiums
Low policy limits = lower premiums
The deductible you choose has an enormous impact on your premiums and your out of pocket expenses on each claim.
Let's walk through how to determine the best homeowners insurance policy limits for you.
What are Policy Limits?
An insurance policy limit is the maximum amount of money your insurer will pay on an insurance claim. You set your policy limits by selecting the total amount of coverage you want for each category of your insurance plan.
Homeowner insurance coverage categories include:
Dwelling: the structural part of your house.
Other Structures: all structures not attached to your house (e.g., shed, water fountain, fences).
Personal Property: includes all personal belongings (e.g., sports equipment, jewelry, clothes, furniture).
Endorsements: you can buy extended or extra coverage for your personal belongings.
Floaters: these are add-on policies that add coverage to personal belongings or cover items that your standard plan does not.
Personal Liability: if someone sues you, it pays your legal defense fees and the settlement.
Medical Liability: medical payments for anyone who gets hurt on or off your property, and you are liable.
Property Liability: replaces other's damaged property, whether on or off your premises, if it was your fault.
Loss of Use: if your house is unlivable after a disaster, this pays your extra expenses to live elsewhere.
National Flood Insurance Program: because homeowners insurance excludes flooding, this is a standalone plan to cover floods.
Umbrella Insurance: extends your liability coverages up to the amount you buy.
This table sums up all the policy limits for each of these coverage categories:
| | | |
| --- | --- | --- |
| COVERAGE TYPE | COVERAGE POLICY LIMIT | DEDUCTIBLE |
| Dwelling coverage | Your home's replacement cost | Yes |
| Other structures coverage | 10% of your dwelling coverage | Yes |
| Personal property coverage | 20% - 70% of your dwelling coverage | Yes |
| Personal property sub-limits | Usually $1,500 - $5,000 per category | Yes |
| Endorsements | Listed in Endorsement ($2,000+) | Yes |
| Floaters | Appraisal Value of Item | No |
| Loss-of-use coverage | 20% of your home's coverage | Yes |
| Personal liability coverage | $100,000 - $500,000 | No |
| Property liability coverage | $5,000 - $25,000 | No |
| Medical payments coverage | $1,000 - $5,000 | No |
| National Flood Insurance | $100,000 - $250,000 | Yes |
| Umbrella Insurance | Up to $5 million | No |
Dwelling Policy Limits
Your dwelling insurance policy covers the cost to rebuild or repair your house with similar building materials. It pays for property damage or destruction caused by a covered disaster. Covered disasters, or perils, are limited to fire, wind, lightning, hail, etc. There are 16 total covered perils usually covered by your typical home insurance policy.

Homes typically require a minimum insurance coverage limit of 80% of a house's total replacement cost to pay the entire claim.
Other Structures Policy Limits
Additional structures, anywhere on your property, and not attached to the house, are "other structures" with unique policy limits. Detached buildings, like a detached garage or she-shed, a guest house, or fences, are usually covered by the other structures clause.
The other structures coverage limits clause is limited to 10% of your dwelling coverage amount. If you have a $250,000 dwelling limit, your maximum detached structures coverage is $25,000.

Policy Limits for Personal Property
Contents coverage, or personal property coverage, is for personal belongings that are not permanently attached to your home's structure. It also applies to renters insurance. Personal belongings can be items on or off-premises anywhere worldwide. It covers any type of personal property, from furniture to clothes to lawnmowers.
Personal property limits depend on the insurance company. Typically, personal property policy limits range from 20% - 70% of your dwelling coverage.

If your personal property insurance is 50% of your $300,000 dwelling policy, your personal property coverage limit is $150,000. Now, count up all your worldly possessions.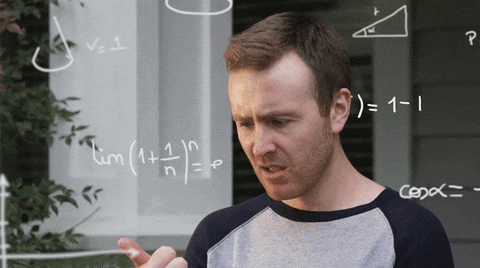 Personal Property Sub-Limits
Standard homeowners insurance policies assign specific limits for damage, destruction, and theft for specific 'high value' items. Your plan will typically name your sub-limits. Some, but not all, of these items include engagement rings, other jewelry, collectibles, coins, firearms, furs, art, and silverware.
Sub-limits, or special limits, usually range from $1,000 - $5,000 per category.
| | |
| --- | --- |
| Policy Sub-Limits | Typical Claim Limit |
| Silverware and Goldware | $2,500 |
| Bikes | $1,500 |
| Jewelry | $1,000 - $2,000 |
| Credit Card and Forgery | $1,000 |
| Personal Computer | $1,000 - $5,000 |
| Fine Arts | $2,500 |
| Furs | $1,000 - $2,000 |
| Collections (i.e. baseball cards, comic books and album covers) | $1,000 |
| Golf Equipment | $2,500 |
| Other Electronics | $1,000 - $2,500 |
| Musical Instruments | $2,500 |
| Watercraft and Trailers | $1,000 - $1,500 |
| Postage Stamps | $1,500 - $2,500 |
| Coin Collection | $2,000 |
| Photo and Video Equipment | $1,500 |
| Business property off the residence premises | $1,000 |
| Money, Bank Notes and Coins | $200 |
| Firearms and Ammunition | $2,500 |
| Business Property on the Residence Premises | $2,500 |
| Mold | $5,000 |
| Sports Equipment | $500 - $2,000 |
Typically homeowners purchase extra coverage through an endorsement and schedule items like this on their declarations page.

Endorsement Policy Limits
An insurance endorsement, also called a rider, increases, lowers, adds, or removes coverage for almost anything in our insurance policy. If a specific coverage is not in your insurance contract, you can add an endorsement insurance policy to cover it. When adding an endorsement to your standard insurance policy, be aware of each endorsement's limits.
You can add your personal property with an unscheduled or scheduled endorsement. Unscheduled property's policy limits are the same as your standard property limits or sub-limits, 20-50% of your dwelling coverage. Or you can set a different endorsement policy limit.

A scheduled endorsement, or scheduled personal property, requires an appraisal of each item. The appraisal amount typically becomes the set endorsement limit for each item.
Endorsement deductibles either default to your policy's property deductible or give you the option to choose a lower, higher, or no deductible.

Floaters Policy Limits
Floaters are like endorsements, except they are separate policies providing property insurance. They have different terms and conditions versus your standard homeowners insurance policy. Floaters cover specific items you choose to add, typically valuable things like fine art or musical instruments.
Floater policy limits equal the amount you set. You typically will have appraisals on these items, which become the policy limit.

Additional Living Expense Coverage Limits
Additional Living Expense (ALE) coverage, also called loss of use, covers your living expenses while your home is unlivable. It is only valid if your home is uninhabitable due to a covered loss, and you are living somewhere else while your home is being rebuilt. It includes extra costs such as hotel stays, restaurant bills, a temporary home, and pet boarding.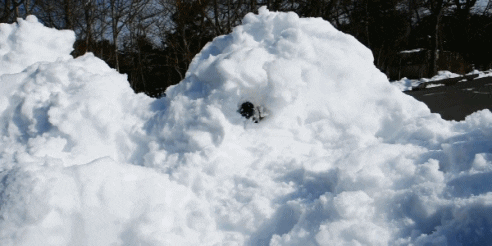 The loss of use policy limit is typically 12 months and 20% of your dwelling coverage. If your home has $100,000 of coverage, you have $10,000 of ALE coverage.

Personal Liability Coverage Policy Limits
Personal liability insurance gives you financial protection if you and your family members get sued. A covered lawsuit could be for personal injury, bodily injury or property damage, libel, or slander. It will cover legal expenses, including the cost for the defense, any court awards, and, if not excluded, lost wages.
Personal liability coverage limits usually range from $100,000 to $500,000, with an average of $250,000 per injured person. It is wise to consult with a law firm. They will help you decide the correct maximum amount and determine if you should increase your liability limits.

Medical Payments Policy Limits
Medical payments insurance covers medical expenses for a guest who is injured while on your property. The coverage applies when the 3rd party does not sue you. You file a claim to pay their medical expenses, deductibles, and co-pays above and beyond their health insurance coverage.
It typically limits pay for medical bill reimbursements and funeral expenses to between $1,000 and $5,000 per person per incident. This amount is quite low. For example, the national average for dog bite claims is $35,000. If your limit is $1,000, you are out of pocket for $34,000.

Property Liability Limits
Property liability protection covers you when you are at fault for damaging someone else's personal property. It could happen at your home or anywhere in the world.
Property Liability limits typically range from $100,000 - $500,000. You select the amount when you purchase your plan.

National Flood Insurance Program Policy Limits
The National Flood Insurance Program (NFIP) insurance, operated by the federal government, covers your property for flood damage. You are especially vulnerable to floods if you live in a Special Flood Hazard Area (SFHA). The NFIP includes both building and contents coverage.
The National Flood Insurance Program's maximum typically cannot exceed $250,000 for a home's structure and $100,000 for personal property.
Deductible amounts vary depending on the plan you choose. Private flood insurance can provide higher flood insurance coverage.
Umbrella Policy Limits
Umbrella policies provide additional coverage to protect policyholders from expenses above and beyond the liability limits in their homeowners policy.
Umbrella policy limits are in one-million-dollar increments. They kick in after a settlement exceeds your homeowners or car insurance policy limits. Car accidents, dog bites, and rental property destruction, and more, fall under umbrella liability.

Special Note
Please consult your attorney-at-law for legal advice or an injury lawyer if you have a legal case.
Discover Your Best Home Insurance Policy
We can help you analyze homeowners, auto, flood, or other types of coverage. We will compare the 40+ best insurance companies and tailor a policy to fit your unique case or situation.


Try our free online homeowners quote app. We think it is the best out there, but you decide for yourself.
At your service,
Young Alfred