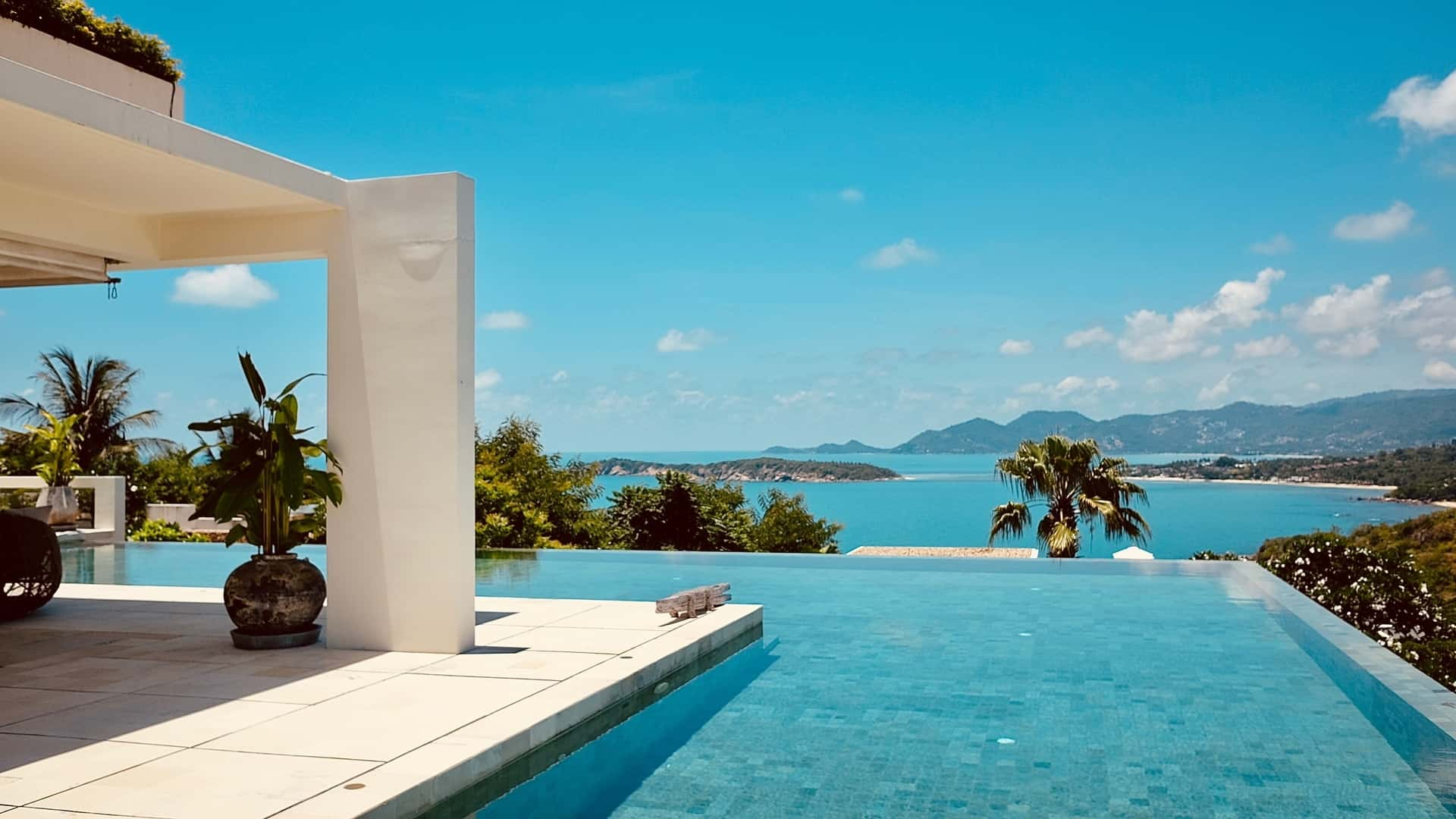 Homeowners Insurance with a Pool
Homeowners in hot states love their swimming pools. Diving boards, slides, and an extra noodle all boost the fun meter but get shunned by insurance companies. Let's dive into all the ways to get coverage on your swimming pool.
Swimming Pool Insurance Coverage
Standard home insurance policies cover swimming pools and guest injuries related to pools. If yours does not, you can buy a pool insurance floater to have swimming pool insurance coverage and peace of mind.
If your standard home insurance does cover pools, it is wise to increase your liability coverage limits to match the added liability risks that you may encounter from your pool. Liability claims from a swimming pool are more likely to occur than damage claims.
Swimming pool insurance, often part of your standard homeowners but sometimes in a separate floater, includes the following:
Coverage A: Dwelling or Coverage B: Other Structures depending on how your pool is structured
Personal Liability if you get sued in a case involving your swimming pool
Property damage to other people's property
Medical payments for other people who get hurt in or near your swimming pool
Like standard homeowners insurance, coverage only applies to the 16 perils (events) that are covered. Any other causes of pool damage or pool liability claims are not included.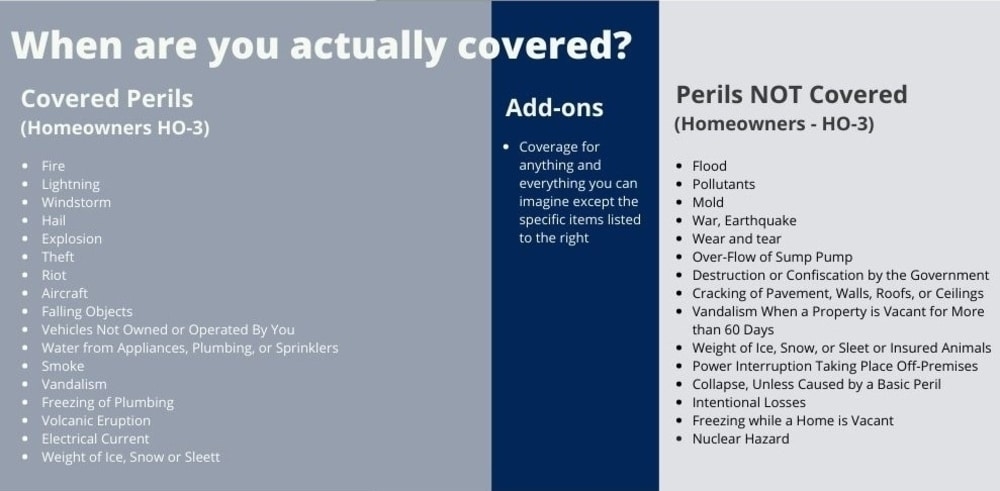 Pool Insurance Coverage and Deductibles
Indoor Pool Insurance Coverage
If you have an indoor pool in your home, it is considered part of your home, dwelling. If your insurer allows you to have it on your standard homeowners insurance policy, it will be valued with replacement cost upon a claim just as your house would and would carry the same all peril deductible amount.
Homeowners Insurance for an Inground Pool
If your outdoor inground pool is not attached to your house, and it is allowed on your policy, it will most likely be considered an "other structure," like a shed, fence, or fountain.
Coverage B typically covers other structures at 10% of your dwelling personal property. So, if you have $250,000 of dwelling coverage, your pool is covered for a max of $25,000. Check if your policy has replacement cost coverage for other structures, most do. Keep in mind that the average cost of adding a pool is $50,000.
If your outdoor underground pool is attached to your house, it falls under your dwelling policy and is covered the same way your house is covered.
Outdoor Above-Ground Pool Coverage
Your outdoor above-ground pool typically falls under personal property. Personal property has coverage limits from 50-75% of your dwelling coverage, so if you have $100,000 of dwelling coverage, your pool has up to $50,000 of coverage, assuming your policy has Coverage C at 50% of your dwelling amount. Personal property usually uses actual replacement value to pay for your items, which deducts depreciation from the cost to buy a new item. Your personal property deductible will also be deducted from your reimbursement check.
Does Home Insurance Cover Pool Damage?
Yes. Home insurance with a pool will typically include damages to your pool and liability claims made against you.
Homeowners insurance will pay to repair or replace your pool when a covered peril causes its damage. Of the 16 covered perils, the likely causes of pool damages might be falling objects, high winds from hurricanes and tornadoes, vandalism, and lightning strikes.
The amount of property damage coverage depends on your policy limits and the deductibles you chose. Keep in mind that policy details vary, so make sure you understand your limits and check to see if your plan limits are high enough to cover damages to your pool.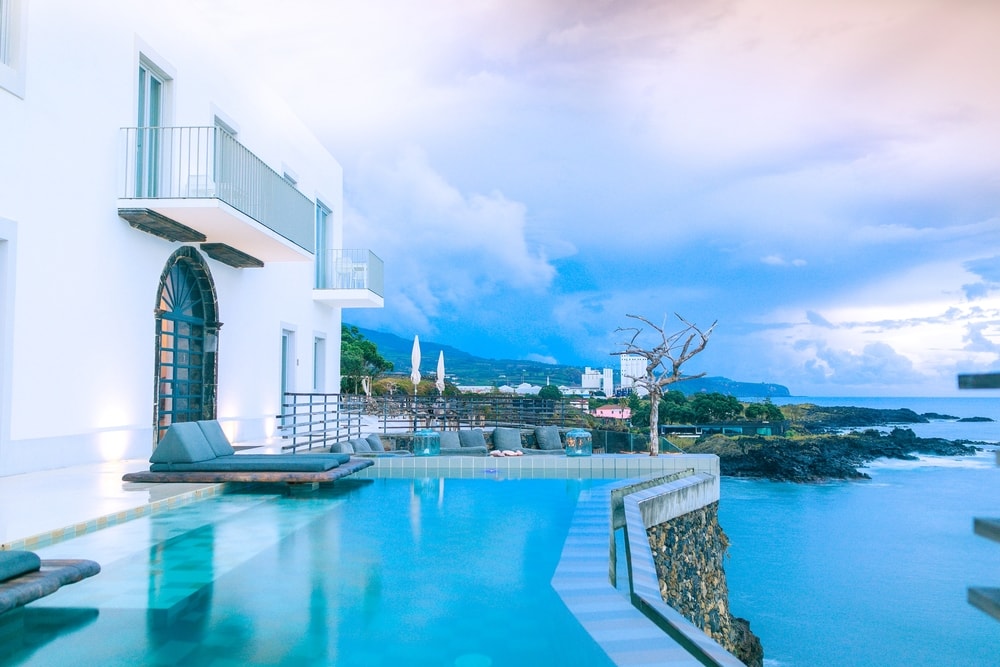 Personal Liability Insurance for Swimming Pools
Having a home with a pool comes with a lot of risks. Insurance companies have some specific statistics that determine how to price and assess the risks involved. Pool owners should do plenty of research to make the pool and the area surrounding the pool as safe as possible. However, even the best intentions can fail at times.
According to poolsafely.gov, each year, roughly 350 children under the age of 15 die from a pool or hot tub drowning. Because of accessibility, pools are called 'attractive nuisances.' Humans cannot control circumstances such as when a curious toddler falls in the pool and drowns, or a goofy teen jumps off the roof into the pool, hits his head, and gets hospitalized.
Pool liability insurance protects the homeowner from having to bear the brunt of medical expenses of others, damage to their personal belongings, and legal costs. But buyer beware because home insurance with a pool is expensive.
Your policy's liability covers bodily injuries that occur in or around your pool. It does not cover you or your family who live in your home; instead, it covers other people who get hurt. It also covers other people's personal property damages that happen while at your pool, and it pays legal expenses if you get sued over something that happened at your pool.
Your swimming pool liability coverage includes three types of liability coverage:
Property damage to other people's belongings
Medical liability coverage for other people's medical bills when a bodily injury occurs
Legal defense and settlement coverage when others sue you
Property Liability Swimming Pool Coverage for Other People's Belongings
While you would never expect someone invited to your pool to ask you to pay for their damaged personal belongings, it is possible. Personal property damage covered by your pool insurance can be a big help.
For example, you host a pool party that gets out of control, and your friend's $20,000 DJ equipment gets thrown into the pool. Or, your boss's wife brings her $11,000 Mrs. Thom Tiny Crocodile Bag to your poolside lunch, and you accidentally knock it into your pool, causing its destruction. You file a claim and receive compensation to buy her a new bag.
Pool Insurance with Medical Liability Coverage
Personal liability is a scary thing. Medical costs can quickly escalate to excessive amounts, and homeowners are held responsible. If a guest gets injured on your property, you are personally liable. A simple slip and fall can break the bank.
Medical liability coverage is there when a guest at your pool is hurt. Your medical liability coverage will pay their medical bills up to your maximum liability policy limit. Typical limits are $1,000 or $5,000. A claim could quickly reach and exceed that amount, so consider increasing your coverage for liability limits when you buy swimming pool insurance.
Example of a medical claim:
Amelia's granddaughter, Grace, comes to visit. While walking across the pool deck, Grace slips and falls, breaking her arm.
An orthopedic doctor treats Grace, and the bill is less than $3,200. Amelia files a claim for $3,200. The medical payments liability portion of her homeowners insurance addresses the claim.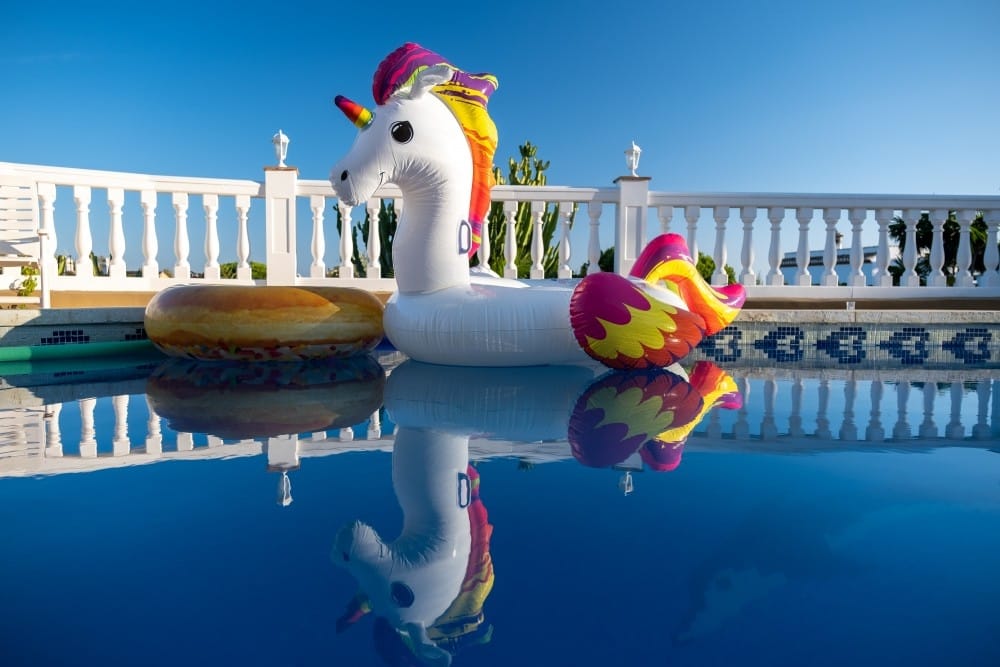 Pool Insurance with Legal Defense and Settlement Coverage
If you get sued by someone who visited your pool and got hurt or their property was damaged, pool insurance coverage pays your legal defense and settlements.
Even the most innocent get sued, or you may be unaware of your liability. In any case, your swimming pool liability coverage protects you.
Child drownings for children ages 1 - 4 years old remain the leading cause of unintentional death. The CPSC reported that from 2015 - 2017, 71% of fatal drownings of kids under 15 happened at a child's home or a family, friend, or neighbor's home.
Imagine a neighbor's child fatally drowns after sneaking into your pool when you were away. Your neighbor's brother is a personal injury lawyer, and he talks them into suing you. He claims you are liable for the child's death because the neighborhood teens cut a small hole in your 4-foot fence around your pool, which they used to get onto your property. You were not aware of the breach, but that does not stop the neighbors from suing.
Should I Add My Pool to My Umbrella Policy?
The expense from medical liability or a lawsuit often far exceeds your standard homeowners insurance limits, so yes, adding your pool to the umbrella policy may be wise.
Umbrella insurance starts when you exhaust your homeowners policy liability limits. Its intent is precisely for things like pools that have a high liability risk profile, and when you cannot get sufficient coverage through a pool endorsement or rider or your standard homeowners insurance.
Example of umbrella liability insurance:
Alice and Edgar own a beautiful home with an inground pool. Their neighbor's son has a party, and one of the partygoers sneaks into their gated pool and hits his head on the diving board during his drunken clandestine swim.
Due to the extent of his medical bills, the pool crasher, who has no health insurance, sues Alice and Edgar. The liability portion of Alice and Edgar's homeowners insurance will pay the settlement amount that is won by the pool crasher. However, the amount of the suit is higher than their homeowners insurance liability coverage. At this point, Alice and Edgar's umbrella policy will kick in and pay the remainder of the settlement.
Negligence or poor maintenance is an exclusion from coverage.
Example of negligence:
Lilly has an above ground pool. Every winter, she covers the pool but has never drained it. In January, the temperature drops to 25 degrees for several hours, and the water in the pool freezes. The pool liner splits, and the exterior wall cracks.
Because Lily did not drain the pool for winterizing, Lilly's insurance denies her negligence claim.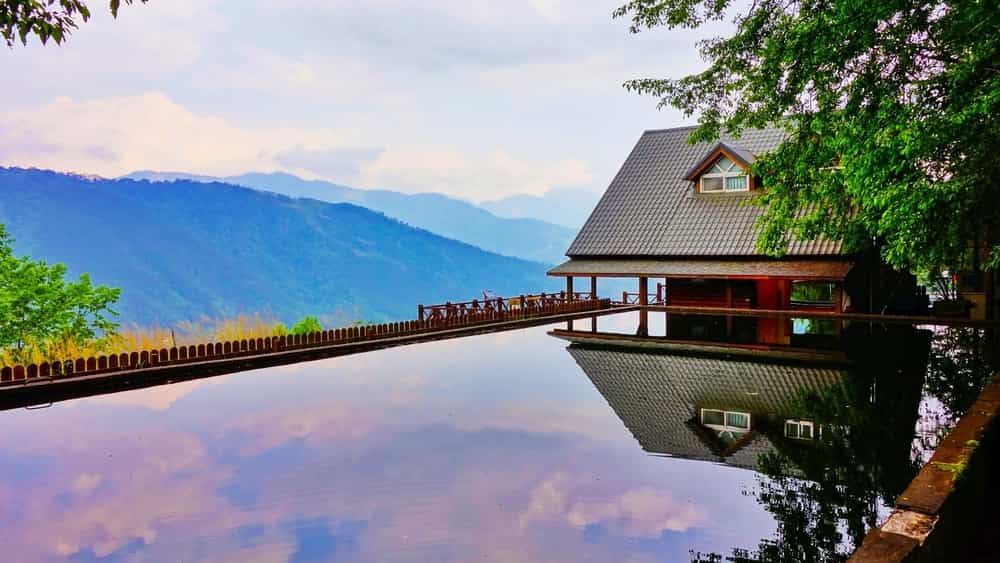 Can I Buy an Endorsement on my Homeowners Insurance for Pools?
Yes. Buying a swimming pool endorsement is the best way to protect yourself from the costs of repairs or liability claims.
However, it may not be that simple. Many insurance carriers are not willing to insure swimming pools; you may have to hunt a little to find one. The research is worth it, though, having swimming insurance coverage will give you peace of mind.
A pool insurance endorsement is added to your policy to cover more extensive liability due to injury or death and damages that may occur to the pool outside the realm of a covered loss on your homeowners policy.
Airbnb Vrbo Swimming Pool Insurance
Owners of Airbnb or Vrbo homes or other vacation rental properties will need to purchase separate vacation rental insurance to be adequately insured. In all 50 states, typical homeowners insurance excludes coverage for short term vacation rentals, home-sharing, other vacation rental owners, and generally renting your home.
If someone gets hurt or worse while staying in your home while swimming in the pool, you will be personally held liable. Some insurance companies sell short term rental insurance, which typically covers swimming pool liability.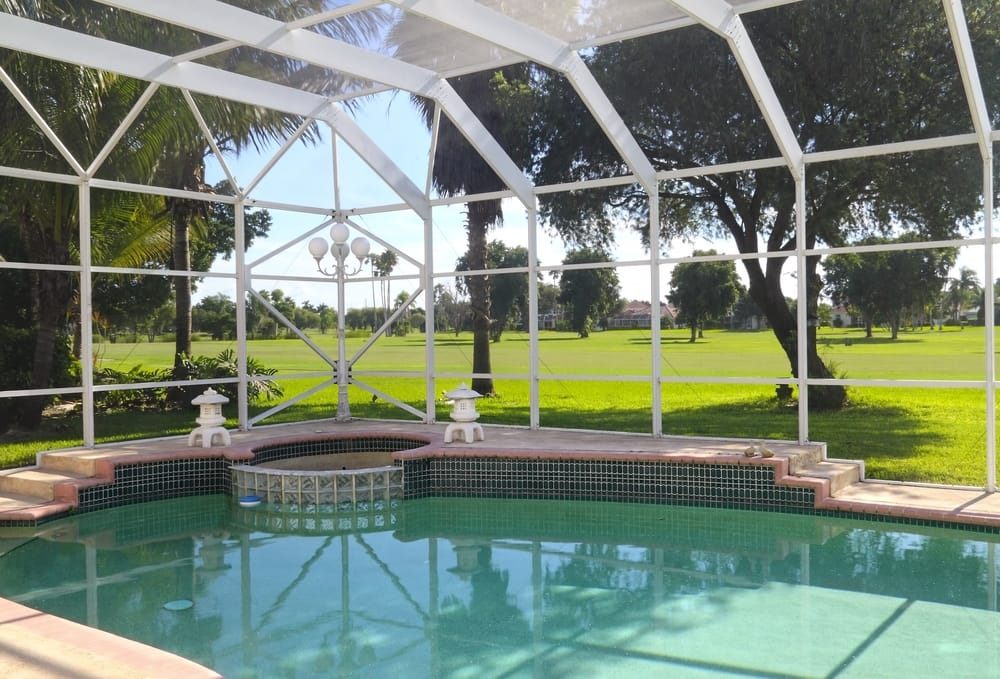 Are Pool Cages Covered by Insurance?
A pool cage, or lanai, is simply a screened pool enclosure around and above your pool. Standard homeowner insurance policies exclude screen enclosure coverage, but homeowners can purchase an add-on for pool cage insurance coverage.
Are Swimming Pools Covered Under Flood Insurance?
Many people do not realize that flooding is not a covered peril on homeowners insurance. Flood insurance is available through the federal flood insurance program, National Flood Insurance Program. However, flood damage insurance policies exclude coverage for any property outside your home, including swimming pools. Look into other endorsements to cover the cost of flood damage to your pool.
Pool Insurance for Renters
You may assume that your landlord's coverage extends to you when you rent a house. However, landlord insurance only protects the homeowner, not the renter. We recommend getting renters insurance coverage and include liability coverage for the pool.
It is your responsibility to keep everyone safe on the property where you live. If the pool is damaged, the landlord's insurance will typically repair or replace it if the landlord is willing to file a claim in his rental policy. However, if a guest is injured, the landlord's insurance will protect him, but not you. You will need renters liability protection.
Renters insurance sometimes includes swimming pool liability protection and pool damage as well. Some renters insurance policies do not include swimming pool coverage, so renters may need to purchase an add-on policy, which gives you additional coverage.
How Much Does Pool Insurance Cost?
How much does having a pool increase homeowners insurance? We recommend increasing your homeowners insurance liability coverage to $300,000 - $500,000 if you have a swimming pool. That will increase your annual homeowners insurance premiums roughly $50 - $75.
If you opt for a pool insurance floater, endorsement, a typical policy may include up to $1 million in liability coverage. This pool insurance floater can cost $200 - $300 per year, in addition to your regular premium.

Swimming Pool Insurance Requirements
Any company that will agree to insure your pool will most likely have specific requirements. Pools with diving boards or slides are often difficult to insure, and insurers may require pool owners to install a 4-foot or higher fence around the pool to stop children from getting in.
Lloyds of London
Lloyds of London underwrites over 50 types of insurances and focuses on hard to insure situations. If you are having trouble finding insurance for a swimming pool, particularly if you have a diving board or slide, Lloyds may be the answer.
Pool Safety
Knowing and understanding why the different parts or types of a pool are dangerous is essential for pool owners. Below is some helpful information:
Underground pools are more attractive than above ground, but they are more expensive. Underground pools are more accessible, so follow strict safety measures. An inground pool must have at least a four-foot enclosed fence around it.
Above-ground pools are somewhat portable and are much less expensive than an inground pool. It is vital not to become complacent about an above ground pool thinking little ones are safer. It only takes a few minutes for a curious child to pull a chair or stool over to an above ground pool and climb in.
Screened enclosed pools can top out your budget but are best for areas that have lots of trees and bugs. Choosing to build a screened enclosure often brings more security for a pool owner, keeping unwanted visitors away. Screened enclosures need separate coverage.
A kiddie pool is a viable choice when children are smaller. Leaving a small child in a kiddie pool can be dangerous - keeping a watchful eye is the best pool safety standard.


Water slides are a fun addition but can result in more accidents. Many insurance companies will not cover a water slide or diving board at all.
Diving boards are best for large, deep pools -- but having them increases the danger of injury. Head injuries can be fatal, and diving boards are dangerous pieces of equipment. There are very few insurance companies that will cover liability from a diving board or physical damage to a diving board.
Concrete or other materials around an underground pool should have non-skid surfaces to prevent slips and falls. Liability and damage will usually have coverage under the other structures portion of the policy.
Ladders for above ground pools should be removed after use to avoid a child crawling into the pool. If the pool has coverage under your liability insurance, any accident involving the ladder should be covered. Another option is to have a latching or locked covering on the ladder.
Installing a pool cover is a safety measure as well. Keeping the pool covered when not using it will keep little ones from falling in. Mesh safety pool covers are the best choice as they do not fill with puddles, eliminating the possibility of sagging into the pool water. Your insurance company may provide a discount on your coverage if you install a safety cover.
Hot tubs are not considered pools. Homeowners insurance covers hot tubs. They are still a drowning hazard, so keeping the lid on the hot tub when not in use is advised.
Dive in! Get a Free Pool Insurance Quote
Finding good insurance options can be daunting and time-consuming. Consumers have many avenues to consider for insurance coverage, such as their home's contents, dwelling coverages, other structures coverage, swimming pool coverage, personal property, and liability.
We are happy to help!
At your service,
Young Alfred