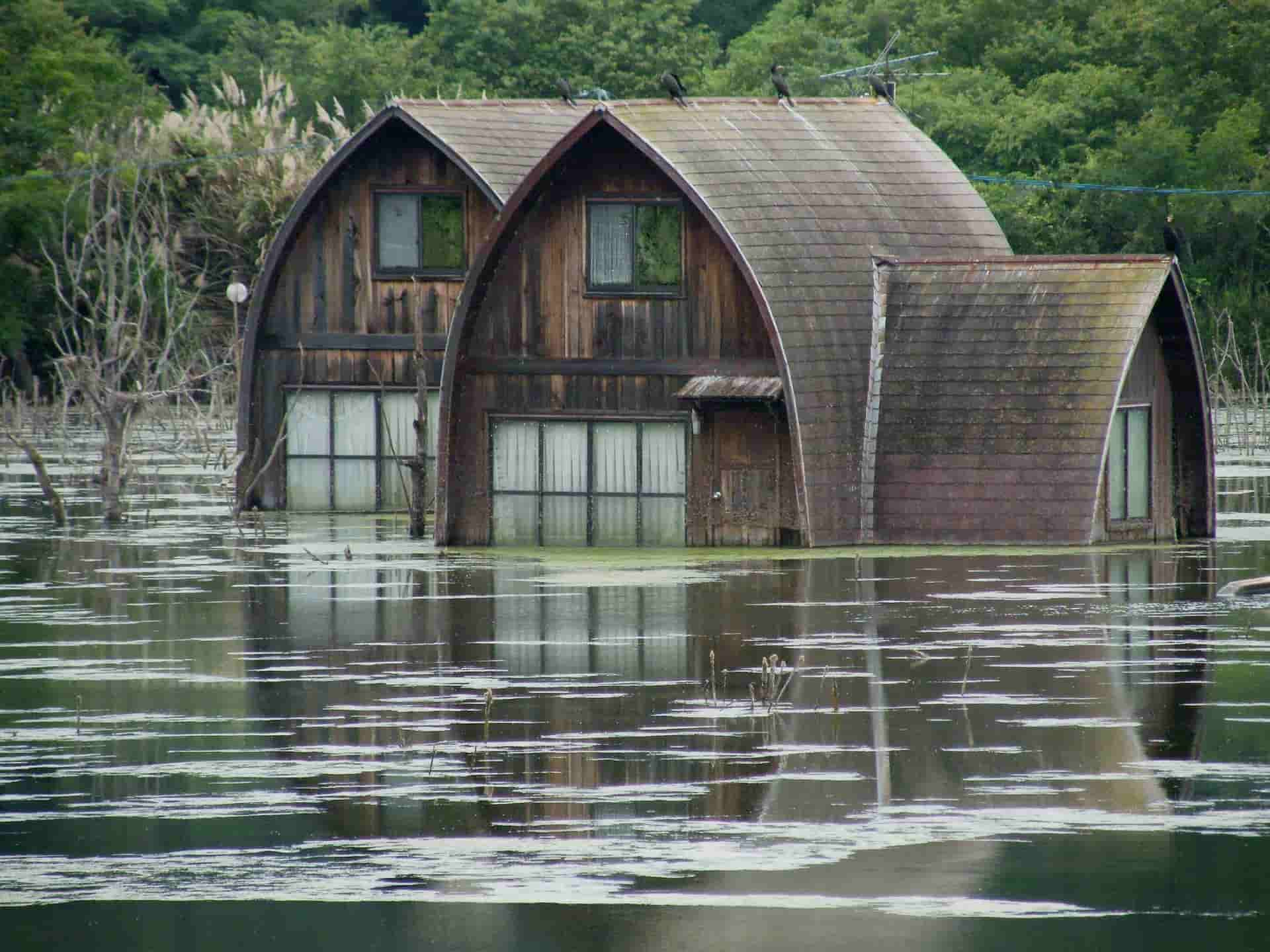 Private Market Flood Insurance vs. NFIP

As an existing or new homeowner, you must do everything possible to protect your property. While homeowners insurance goes a long way toward providing peace of mind, one area it does not cover is flooding. Unfortunately, up to 90 percent of natural disasters involve flooding, which means that you could wind up with a hefty repair bill.

Floods do not always happen in high-risk areas. From 2015 - 2019, more than 40% of flood claims came from homes and businesses outside of high-risk food sectors.

To help alleviate this problem, buy flood insurance. Over 5-million NFIP policies exist nationwide, and the NFIP is the largest single-line insurance product in the U.S. It provides roughly $1.3 trillion in flood coverage.

There was a time when the National Flood Insurance Program (NFIP) was the only game in town. In recent years, however, private market insurance companies have started getting in on the flood protection business.

Now that there are more flood insurance options available than ever before, the question is, "Which is better?" While the answer is subjective, there are some significant differences between private insurance and the federal government's protection. This article will compare both options so that you can make an informed decision.

What is the NFIP?
In 1968, the FEMA National Flood Insurance Act created a comprehensive flood insurance program that provided a means of protecting homeowners from water damage due to floods. NFIP is short for National Flood Insurance Program. It is a federal government-backed program. At the time, no insurance companies offered flood insurance, so property owners had to pay for repairs and renovations themselves.

The Federal Emergency Management Agency (FEMA) runs and maintains the NFIP, which exists in over 23,000 communities in the U.S. These communities must adhere to FEMA NFIP codes and standards before they are allowed to offer the NFIP to residents.

Rather than administering insurance policies itself, the NFIP works with other providers to offer plans to consumers. They are called Write Your Own Program (WYO) partners.

The NFIP pays 100% of the flood damage claims, and the WYO sells and administers claims. Because the NFIP financially backs flood claims, WYO insurance companies can afford to offer NFIP backed flood insurance. WYO and NFIP plans have identical coverage and rates, except WYO policies get branded using the provider's company name. Currently, around 50 insurers partner with the NFIP.

Additionally, any authorized insurance agency can resell NFIP branded policies and WYO branded policies. For example, we, Young Alfred, are a licensed insurance agency selling NFIP flood insurance in all 50 states. While your insurance agent helps you file claims, NFIP Direct manages claims. They decide if your coverage pays and how much it pays.

Lloyds of London backs all NFIP policies.

Private-Market Flood Insurance vs. NFIP
Private insurance companies did not offer flood protection in the past because it was difficult to assess risk levels. FEMA uses flood maps to determine whether a home is in a high-risk flood zone, but insurers wanted to make their own calculations.

These days, however, technology makes it much easier for companies to determine flood risk levels, so private flood insurance is much more accessible. As a homeowner, you can choose to work with a private enterprise as an alternative to FEMA flood insurance.

Companies like Lloyds, Progressive, and Lemonade are a few among many other insurance companies you can select for flood insurance instead of the NFIP.
| | | |
| --- | --- | --- |
| | NFIP FLOOD INSURANCE | PRIVATE FLOOD INSURANCE |
| PRICES | Low | Low to High |
| COVERAGE | | |
| The House & Other Structures | $250,000 | Whatever You Need & What the Insurer Allows |
| Personal Items Coverage Amount | $100,000 | Whatever You Need & What the Insurer Allows |
| Personal Items Sub-Limits (Jewelry, Bikes, Electronics) | $2,500 | Whatever You Need & What the Insurer Allows |
| Personal Items Valuation | ACV | ACV or RCV |
| Additional Living Expenses | No | Yes |
| Flood Prevention Coverage | No | Yes |
| WAIT PERIOD | 30-Days | 14-Days |
| ELEVATION CERTIFICATE/SURVEY REQUIRED | Yes | No |
| AREAS COVERED | 23,000 Towns & Cities | Insurer's Discretion |
Private-Market Flood Insurance vs. NFIP Cost and Coverage Comparisons
Comparing Flood Policy Pricing
When comparing private and government flood insurance plans, you will likely pay close attention to the cost. One critical factor to consider is that the NFIP determines rates based on flood insurance rate maps (FIRM). These maps illustrate the potential of flooding in a particular area and help determine rates accordingly. The national average is around $400 per year, but higher-risk regions may pay up to $700 or $1000 annually.

Private insurers, however, set their costs based on their own calculations and tables. Some common elements that can influence your premiums may include:
Elevation. Homes at a higher elevation are at lower risk of flooding, so they cost less.

Distance from Water. If you live by a lake, dam, or river, you will be at a higher risk.

Foundation Type. Homes with basements and crawl spaces are more expensive because these areas experience more flood damage.

Building Materials. The replacement cost of your home can influence your coverage options and pricing.

Coverage Amount. The NFIP has coverage limits. Private insurers can offer higher coverage limits (hence more coverage), which drives up your monthly premium.
Another point to consider is that part of the NFIP's protocol is to insure everyone, even those in a high-risk area on a flood map. That stipulation is part of the reason why the program is in so much debt. They keep rates in the riskiest areas low, in essence subsidizing flood insurance prices in those areas. Since some regions always experience flooding, FEMA cannot keep up with claims and owes $25 billion to the U.S. government.

However, private flood insurance companies may deny your policy if your home is too much of a risk.

The future of flood insurance pricing hangs in limbo. The government has had dates to reevaluate and change flood insurance premiums to reflect actual market rates. It continues to get delayed, but you should watch this closely as it may have an enormous impact on you.

Comparing Flood Insurance Coverages
When it comes to coverage options, a private flood insurance agency has many more benefits. Here is a comparison of both types of flood insurance:
Coverage Limits. NFIP policies max out at $250,000 for structural damage and $100,000 for contents coverage. Private companies can go way higher, with policies going up to $2 million in most states (except Florida) and even $15 million, depending on the carrier.


Additional Living Expenses.

If your home floods, you will have to find another place to stay. Private policies can pay for a hotel, food, and other expenses until your house gets fixed. NFIP plans, however, do not offer ALE.

Flexible Contents Coverage. NFIP insurance bundles most of your household items together with a max of $100,000 coverage limit. Within your $100k, NFIP sets sub-limits for things falling into a sub-limit category, and the max coverage amount for the group is $2,500.

You can segment your belongings into different categories with a private plan, such as electronics in one and furniture in another. Each can have unique maximum limits for amounts you and your insurer agree. This flexibility ensures that you can replace more of your personal property should a natural disaster strike.

With a private carrier, all your belongings can have whatever coverage limit you set, which can be higher than NFIP's $100,000 limit.

Best of all, private policies offer replacement cost (RCV) benefits, meaning that you get paid enough to buy new items. NFIP protection pays the actual cost (ACV), which factors in depreciation, so you get less money.

Waiting Period. NFIP insurance requires a 30-day waiting period, while private companies can protect your home in half the time (14 days).

Loss Avoidance Coverage. If you choose to protect your house with anti-flooding tactics (i.e., sandbags), private insurance may reimburse you for the trouble and expense. NFIP insurance, however, only pays for damages, not prevention.

Elevation Certificates. An elevation certificate certifies your home's flood risk. You need this paper to qualify for NFIP insurance, but most private companies do not require it. That saves you the personal expense and hassle of getting an elevation survey.
As you can see, private-market flood insurance can be a much better option, depending on where you live. That said, if you are in a high-risk flood zone, your only option may be FEMA-backed community flood insurance.
Finally, thanks to the flood insurance reform act, a mortgage company can accept private enterprises' coverage. Before 2019, lenders could require NFIP insurance, even if private options were available and offered equal protection.

Private-Market Flood Insurance vs. NFIP Availability
Since the National Flood Insurance Program is a government system, it is available in all 50 states, regardless of where you live and how often it floods. In some cases, residents may stay in homes that get flooded multiple times per year because they can file a flood claim every time.

However, the NFIP is only available in 23,000 communities that have met the FEMA guidelines. If you do not live in one of those communities, your only option is private flood insurance companies.

With private-market insurance, availability is much more limited. That is because private insurers lose money when insuring the riskiest areas, just like the NFIP does. While you can get coverage across the country, insurers will deny plans to those in more treacherous flood zones. Talk to your insurance agent about your availability.

Private-Market Flood Insurance vs. NFIP Quotes
Although there is only one type of flood insurance offered by the NFIP, private companies can give you protection in one of three different ways - standard flood insurance, excess flood insurance, and a flood endorsement. Here is a rundown of each option from private carriers:
Standard Flood Insurance. Each policy gets drafted based on the variables surrounding your home (i.e., elevation, water nearby, etc.). You can protect your property and contents based on its replacement or repair cost, even if it is higher than $250,000.


Excess Flood Insurance.

Since NFIP coverage is relatively low, you might want to split the difference with a private insurer. For example, if your home is worth $400,000, you can get $250,000 worth of protection from FEMA and an additional $150,000 with excess flood insurance from a private company.

Flood Endorsement. As more insurance providers get into flood protection, you may be able to add a flooding endorsement to your existing home insurance policy.
When looking at flood insurance quotes, be sure to compare as many plans and rates as possible. If possible, try and get a rate lock so that your premiums do not go up as flood maps update. Rate locks have strict requirements, so talk with your agent about options.

Also, keep in mind that the NFIP has both direct and indirect (WYO) affiliates. Direct servicing agents resell NFIP branded flood policies within specific communities. As we mentioned, there are over 23,000 participating communities in the U.S.

You can also get flood insurance through a Write Your Own (WYO) insurance company. These providers still work with FEMA, except they use their own branding and company name when selling policies.

The coverage is exactly the same as the NFIP plans sold by direct servicing agents; it is just branded in the provider's name. FEMA, through the NFIP, pays for 100% of the claims. Rates offered by NFIP and WYO are the same.

The WYO program sells the majority of the NFIP policies.

Get Your Flood Insurance Quote Today!
Comparing flood insurance policies can be overwhelming if you do not know what you need. Let us help you get the right coverage at an affordable price.

We, Young Alfred, are licensed in 50 states to sell both private flood insurance, the NFIP policies, and excess flood insurance. Click the button below to get started. Please do not wait until it is too late! Hurricane season begins on June 1st and ends on Nov 30th.
Hope that helps!
At your service,
Young Alfred