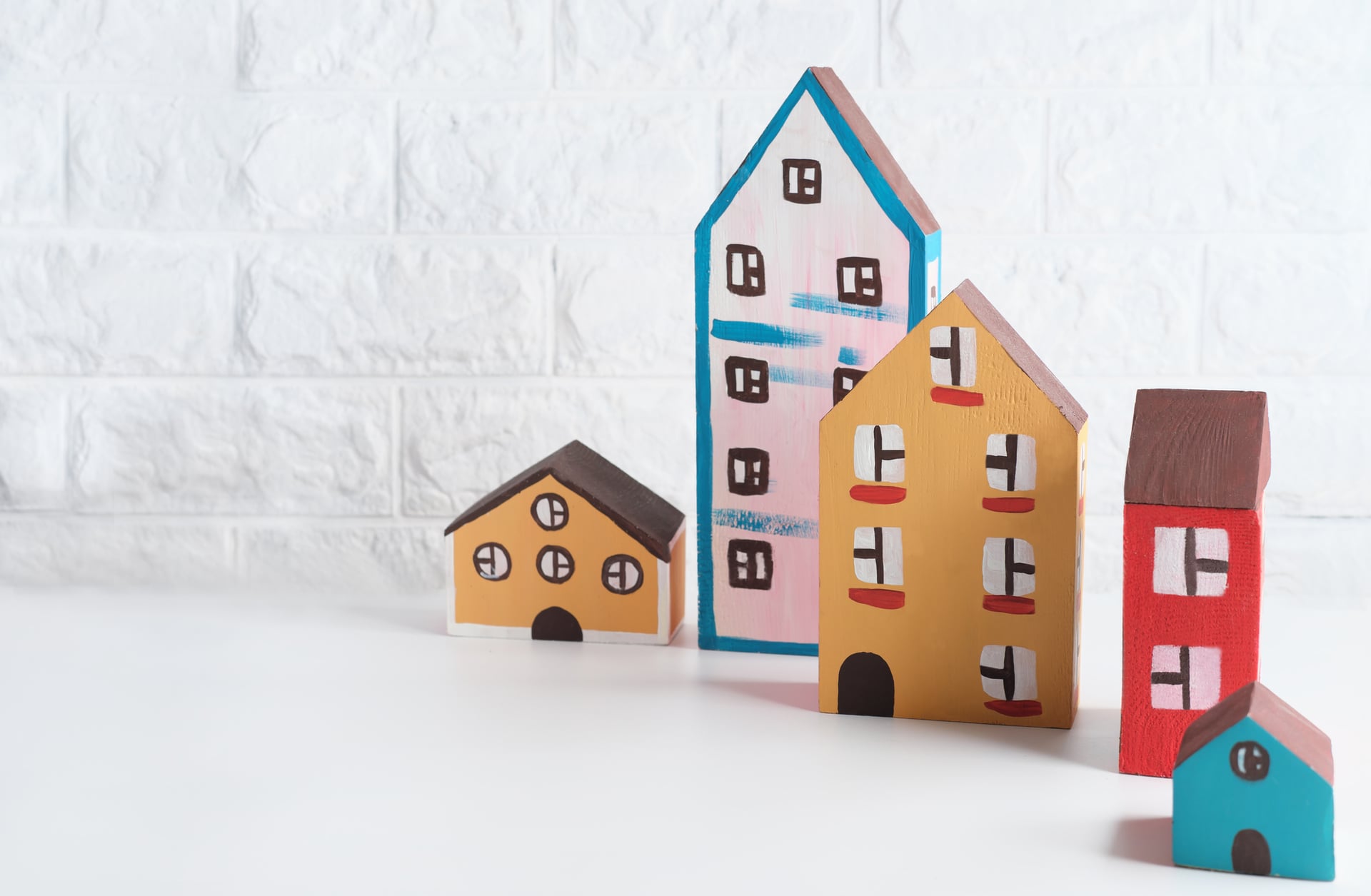 Progressive Landlord Insurance

According to HUD User, more than 48.5 million rental units are currently operating in the United States. Owners of these units may be individual landlords or companies. In either case, landlord insurance is necessary, and Progressive landlord insurance is a great option.

Progressive Insurance offers landlord insurance for owners of all types of rental units.
Let's dive in.

Does Progressive Insurance Have Landlord Insurance?
Yes. Progressive Insurance offers landlord insurance to customers who own rental units.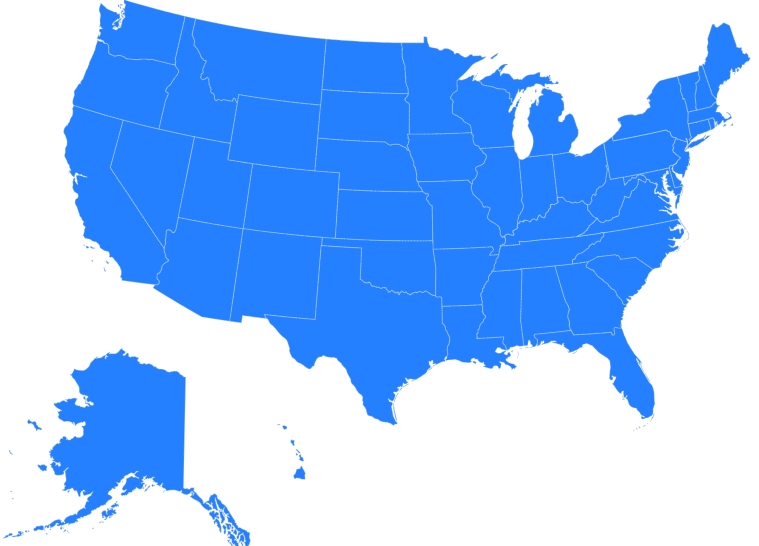 Is Progressive Landlord Insurance Available in All 50 States?
Yes, Progressive Insurance offers its products in all 50 states. However, coverage can vary by state. Young Alfred is a certified Progressive landlord insurance agency. We can help you find a Progressive landlord insurance policy in your area.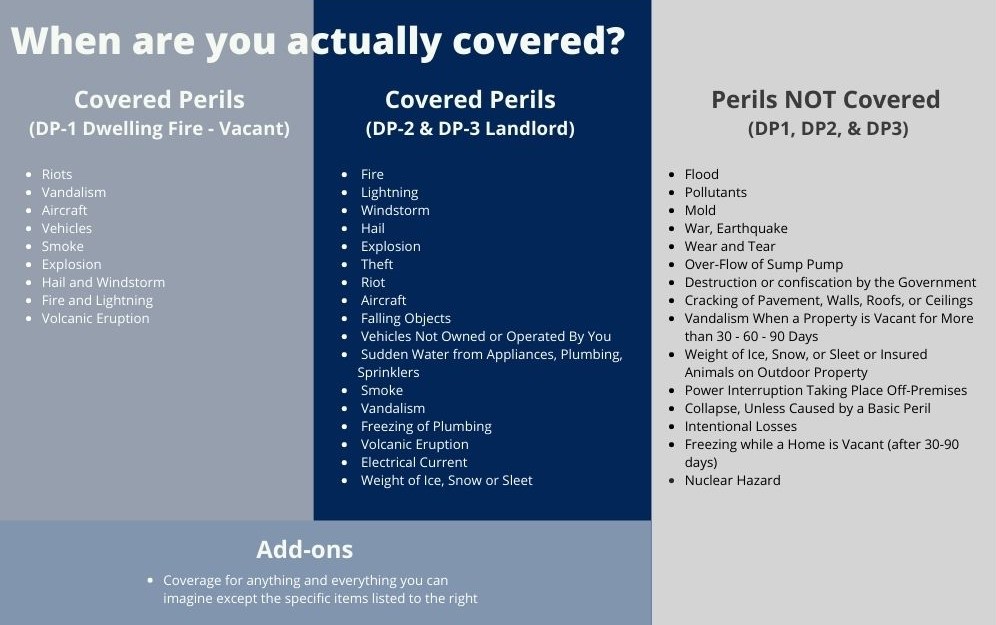 Progressive Landlord Insurance Coverage
You can choose from three (3) different levels of landlord insurance. Coverage levels include:
DP-1. DP-1 policies cover the rental dwelling and other structures on the rental property at actual cost (which subtracts depreciation), and it covers nine (9) named perils. This policy is a bare-bones policy ideal for vacant homes.

DP-2. DP-2 policies offer the same coverage as DP-3 policies, except it is a named perils policy only covering 16 perils. Those 16 perils apply to all property, including the rental house, other structures on the rental property, and the landlord's personal property left for the tenant's use.

DP-3. This policy offers the highest level of landlord coverage, and the one most landlords buy. It covers your rental dwelling and other structures at replacement cost (RCV). RCV does not deduct depreciation, so you will get the full amount to repair or replace your property.

It offers open perils coverage for your rental house and other structures, which means it covers all perils except those listed as exclusions on the declarations page. It covers the landlord's personal property with actual cost value (ACV).

This DP3 coverage is the most comprehensive policy, and it includes all the following provisions:


Dwelling coverage
Other structures
Personal property
Loss of use
Landlord liability
Medical payments insurance
Coverage specifics may vary by state.

Progressive Standard Landlord Insurance Coverage (DP3)
In this article, we will discuss the DP3 standard landlord insurance policy.

What Perils Does Progressive Landlord Insurance Cover?
Because the DP3 policy is an open perils policy, Progressive landlord insurance covers all perils for the rental house and other structures in standard landlord policies.

You can find covered peril examples in the image below, along with the perils DP3 policies typically exclude.

Named perils coverage applies to personal property, however. Therefore, the 16 perils listed in the image under "covered" are the only perils personal property coverage includes.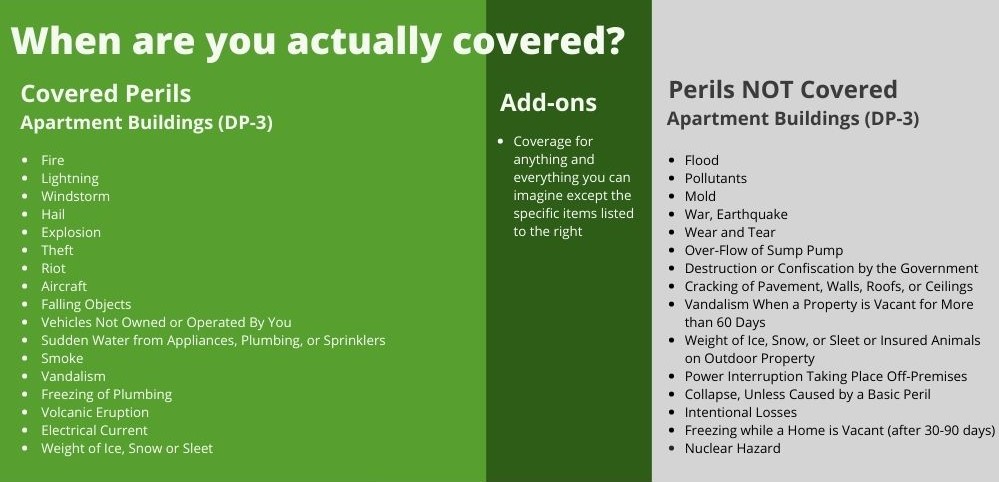 As a landlord, you might wonder what happens if tenants cause damage to your property. In that case, your policy will cover damages or total losses for uncontrollable accidents like an accidental fire.

However, your policy will not cover tenant's preventable accidents like not reporting a leaking AC that leaks into the downstairs neighbor's apartment or pet damage to your carpet. However, you can use your security deposit for reimbursement in those cases.

Progressive Rental House Coverage
If you own a rental house, Progressive landlord insurance provides needed coverage for its structure. That includes the roof, interior, exterior walls, anything built into the home like kitchen cabinets, etc.
These policies can cover single-family and multi-family homes and condo rental units.

Progressive Insurance uses replacement cost value (RCV) to determine how much to pay on claims. RCV pays the cost it would take to rebuild your home without deducting depreciation.

Your rental home coverage is open perils, so it pays for damages or losses for any reason except perils listed as an excluded peril in the policy.

When buying your Progressive rental house coverage, you must choose your rental unit coverage amount. This amount should equal whatever it would cost to rebuild your rental unit, including labor and materials. That amount becomes the most any claim will payout.
You also choose your policy deductible amount, which applies to every claim. Most landlords choose $500 or $1,000 per claim.

Other Structures Coverage
Other structures coverage applies to separate structures on your rental property. Examples include detached garages, storage buildings, and driveways. This coverage is open perils, meaning it covers all perils except those specifically listed as exclusions.

The other-structures policy limit is ten percent of the rental dwelling coverage, so if your rental home's coverage amount is $400,000, you have $40,000 to cover all other structures. The $40k is additive, meaning it does not lower your $400,000 dwelling coverage limit.

Your insurer will use RCV for claim valuation, and the policy deductible will apply to all claims.

Landlord Personal Property Insurance - Progressive
Progressive landlord insurance covers property damage; however, landlord insurance will not cover the personal property of renters. Therefore, renters need renters insurance to protect their personal belongings.

However, it will cover the landlord's personal property. For example, if personal property is onsite to maintain the property or for the tenant's use, the policy will cover it. Examples of protected property include lawnmowers, snowblowers, and appliances.

Progressive's personal property coverage comes with named perils coverage. That means it only covers damages from 16 perils listed in your policy.

It uses actual cost value (ACV) to value your personal property, which deducts depreciation. Unfortunately, that means you will not get the total amount needed to replace your belongings. However, you can upgrade to RCV; most landlords do.

When you get your policy, it is up to you to decide your personal belongings coverage amount. We suggest creating a written inventory and valuing each item. Then, use the total value of all items as your coverage amount. Your policy deductible will also apply to each personal property claim.

Provide your itemized list to your tenants and your insurer. That makes things very clear if there is ever a problem, especially if you have a furnished rental and many personal items.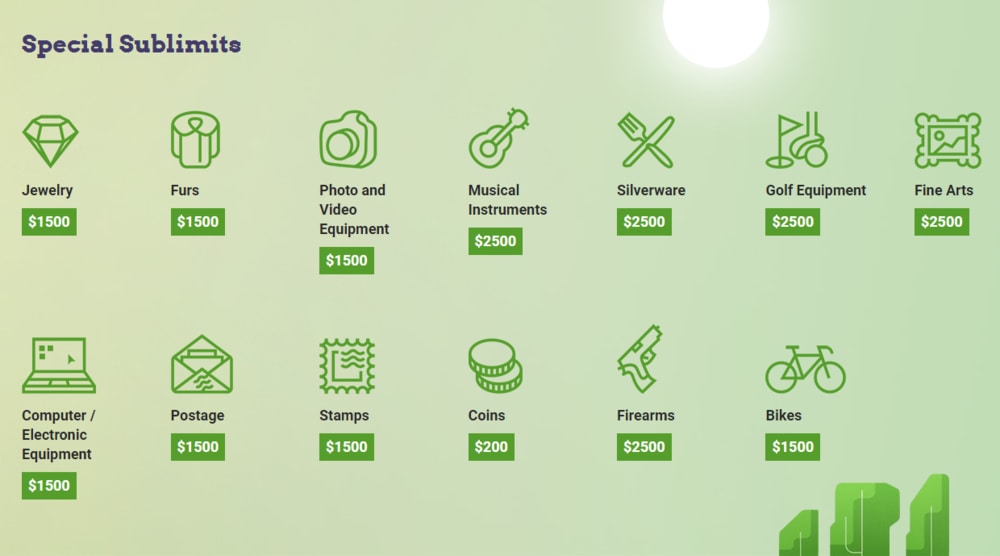 Property Insurance Sub-Limits
Sub-limits apply to landlord insurance policies. Having sub-limits means your policy will impose specific limits on certain categories of items. For example, personal property coverage may have a maximum amount it pays for all electronics. Some examples of sub-limits include:
Golf equipment - $2,500

Fine art - $2,500

Photo and video equipment - $1,500

Bikes - $1,500
Sub-limits may vary by policy. If you leave any property that falls into a sub-limit category, you only receive the sub-limit amount for property damage.
For example, if you leave four bikes for your tenant to use and they all perish in a fire, your insurer will only give you $1,500 max, minus your deductible and ACV depreciation.

That is not enough, but you can buy a personal property endorsement for better coverage (more on that later).

Landlord Liability Insurance - Progressive
Progressive Insurance offers landlord liability coverage as well. Liability coverage will apply if someone sues you after getting injured or if their property gets damaged on the property. This type of coverage is part of a standard landlord insurance policy. It will cover most related expenses, including:
Attorney fees
Court costs
Financial settlements
Property damage
Punitive damages
Funeral expenses
It has no deductible, and you can usually get $300,000 to $500,000 worth of coverage. If the coverage added to your policy is not enough, umbrella insurance is available.

Progressive Landlord Insurance Medical Payments Coverage
Progressive's landlord insurance policy includes coverage for medical payments if someone gets hurt on your property, and it is your fault, not your tenant's. It kicks in if they do not sue you. If they sue you, your landlord liability kicks in.

Medical payments coverage has no deductible, and you set the coverage amount. The default is often $1,000 to $5,000 per incident, which is low. You can pick a higher amount, though.

Progressive Landlord Insurance Loss of Use Coverage
These policies typically apply when covered damage makes your property unlivable for your tenants, and they must move out. Since you lose rental income, this coverage pays your rent payments until you finish your repairs, or your tenants return, whichever happens first.
Progressive Condo Landlord Insurance
If you own a condo, Progressive Insurance offers appropriate condo landlord insurance. Standard condo insurance covers:
Rental Dwelling
Other Structures
Personal Property
Personal Liability
Medical Payments
Loss Assessment
Loss of Use
Condo landlord insurance mirrors standard landlord insurance. The only difference is that condo owners do not have to cover structural elements they do not own. Examples include common areas or shared and external walls, floors, and ceilings in their condos.



Progressive Landlord Insurance Endorsements
Different types of coverages are available to add to your policy. Some options available include:

Loss of Rental Income Endorsement
This endorsement covers the loss of rental income when tenants fail to pay. It pays your monthly rent when they do not.

Equipment Mechanical Breakdown Insurance
This endorsement covers repairs of equipment after a mechanical breakdown, such as dishwashers. Standard landlord policies will not cover these repairs.

Air Conditioning and Heating Loss Reimbursement
This endorsement will reimburse you for rental income losses related to breakdowns of HVAC or electrical equipment. If you must discount your tenant's rent payments because the HVAC broke, this endorsement makes up the difference.

Non-Occupied Dwelling Landlord Endorsement
This endorsement is also called a Short-Term Vacancy Permission Landlord Endorsement. If your rental home is vacant for more than thirty (30) days, your standard landlord policy may become void. This endorsement will cover these extended periods of non-occupancy and short-term vacancy.
With this, your policy stays active for times like remodeling or in between tenants.

Short-Term Rental Permission - Landlord Endorsement
You may also hear of this endorsement as an Occasional Rental Permission Landlord Endorsement. It allows you to rent out your home or a room or a seasonal home for short periods while using your home insurance rather than switching to landlord insurance. It will cover you when you rent it out for three months or less.

You can add it to your homeowners' insurance, not landlord insurance. It also works for Airbnb rentals.

Ordinance or Law / Building Code Upgrades Landlord Endorsement
This endorsement is a policy add-on that covers building code upgrades. The coverage will apply when you must make building code upgrades during repairs after your rental was damaged from a covered peril. E.g., a voluntary remodel does not qualify.
It pays the extra construction costs to become compliant with building codes during your repairs.

Scheduled Personal Property Landlord Endorsement
Even policies that cover some personal property will have exclusions or not enough coverage. This add-on offers coverage for excluded personal property you leave at the rental. It has no deductible, uses RCV, and has no sub-limits.

Tenant Move Back Costs Landlord Endorsement
This endorsement will cover the costs of moving tenants back into a rental after they had to vacate either while you remodel or fix the rental after damages from a storm.

Service Line Endorsements
Service line endorsements can cover utility lines, gas lines, water lines, and sewer lines. You can buy coverage for all service lines or individually. It is helpful since landlord insurance excludes service lines.

Progressive Insurance Flood Insurance
Standard landlord policies will not cover weather-related floods. Progressive Insurance offers flood insurance to homeowners and landlords. Flood insurance will cover your losses if a flood damages your rental. Progressive recommends flood insurance for all property owners.

Progressive Insurance Earthquake Insurance
Standard landlord policies will not cover earthquakes. However, landlords can protect against earthquakes with earthquake insurance. So, Progressive Insurance offers earthquake endorsements for owners of earthquake-prone properties.

This coverage will apply when earthquake activity damages your property. This insurance will cover building structures and personal property.

Progressive Insurance Fire Insurance
Standard homeowners and landlord insurance policies cover fire damage, and fire coverage is typically part of dwelling coverage. However, some carriers exclude wildfire zones. Landlords can buy appropriate fire coverage in their state through the FAIR plan if commercial carriers exclude wildfires.

How Much Does Progressive Landlord Insurance Cost?
The cost of progressive landlord insurance will vary based on several factors. Some factors that will affect the price of this policy include:
Location
Value of the property
Level of coverage chosen
Optional add-ons and endorsements
According to Progressive, home insurance ranges from $676 to $2,044 for a 12-month policy. Landlord insurance typically runs 25% to 35% above those amounts.

Landlord Insurance Progressive Rating
Reviewing ratings for Progressive Insurance can be helpful when comparing different insurance companies. Different companies offer ratings for insurers. However, some ratings carry more weight than others.

AM Best Rating for Progressive Insurance Company
AM Best is the oldest credit rating agency in the world. It rates insurance companies with basic letter grades — the higher the grade, the better its financial strength.

AM Best awarded Progressive Insurance its highest rating of A+. This rating indicates significant financial stability.

Progressive Landlord Insurance Reviews
You can find reviews of Progressive landlord insurance policies on the internet. It is possible to find both positive and negative reviews. Different customers have had different experiences with Progressive.

Ratings for progressive are more positive than negative. Some average ratings Progressive has received from consumers include:
WalletHub - 3.1 out of 5
Progressive Insurance (Official Site) - 4.2 out of 5
Consumer Affairs - 4.0 out of 5
PolicyGenius - 3.4 out of 5
EverQuote - 3.5 out of 5
Progressive Insurance Bundle
Progressive Insurance may offer discounts for landlord insurance in a bundle. You may be eligible for a landlord's bundle discount if you buy more than one type of policy from Progressive. Bundling policies with Progressive Insurance will save you an average of 5 percent.

Does Progressive Cover Short-Term Landlord Insurance?
Standard Progressive landlord policies will not cover short-term rentals. However, endorsements are available for these situations. See above.
Should Landlords Legally Require Tenants to Have Renters Insurance?
Yes. When tenants do not have renters insurance and their guests get hurt on your property or guests' property gets damaged, those guests will sue you, not the tenant if the tenant has no renters insurance. Therefore, you should include a clause in your tenant's lease requiring them to have renters insurance.
Additionally, have them add you as an additional insured and an interested party.
As an additional insured, you can file a liability claim on your tenant's insurance, instead of your landlord policy, should their guest sue you. Doing so is important because filing claims increases the chances of your rates going up. It also hurts your insurance score.
Being an interested party on your tenant's policy means their insurer must notify you if the tenant makes any changes to their policy, like canceling or not renewing it or reducing coverage amounts.
Progressive Landlord Insurance Quote
Young Alfred is an independent insurance agency certified to sell Progressive landlord insurance. We operate in all 50 states.

Get started today - get Progressive landlord insurance!

Hope that helps!
Free Online Landlord Insurance Quotes
At your service,
Young Alfred