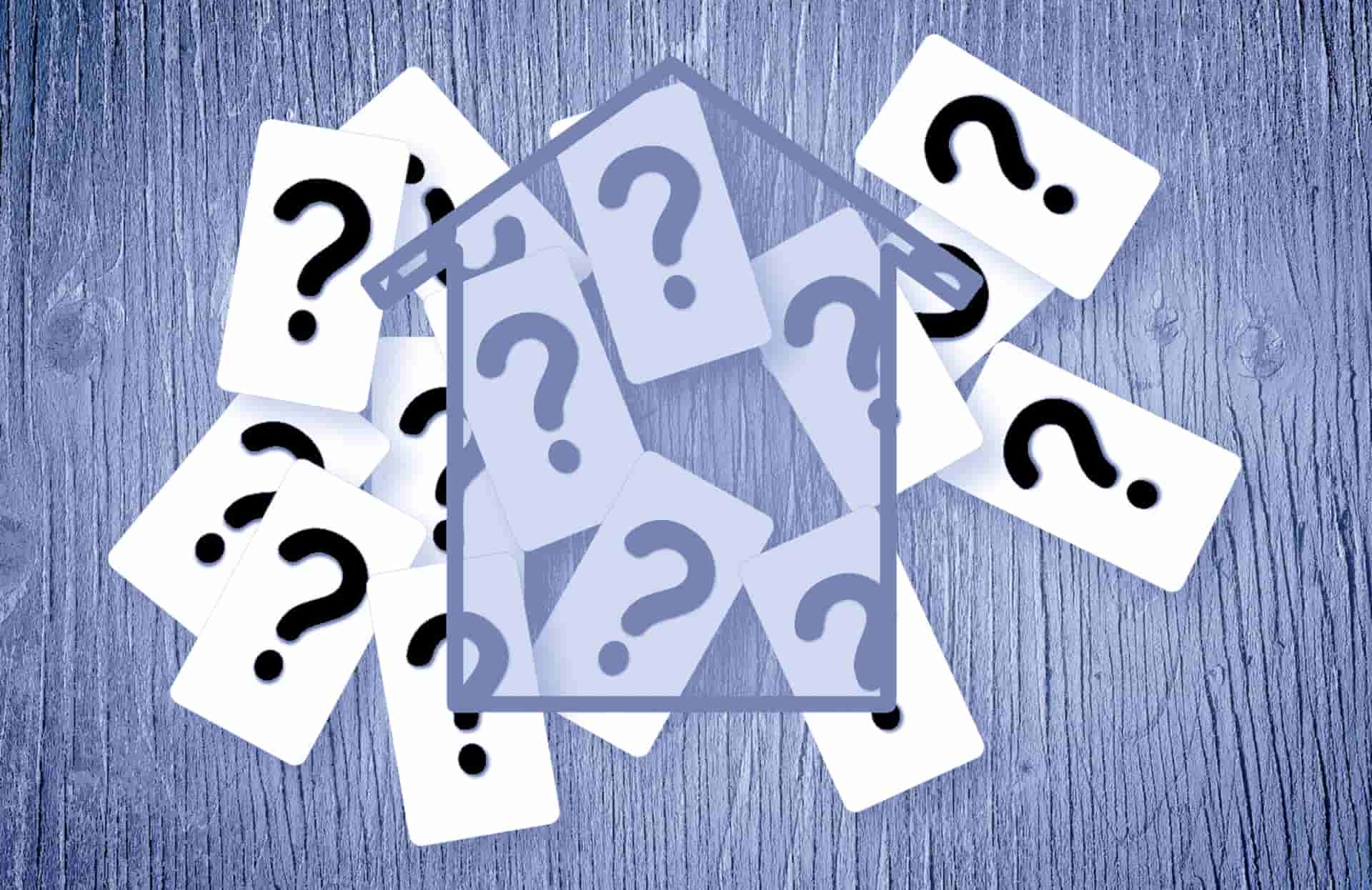 Questions to Ask When Buying a House
Buying a house is an exciting experience, particularly when it is your first time. However, since a new house is such a massive investment, you need to make sure you are well-prepared before signing any paperwork. There are tons of questions to ask, and getting the necessary answers will determine if a house is right for you and your family.
In 2020, the median price for a home in the U.S. was between $235,000 (in the Midwest) to $400,000 (in the West). Depending on where you plan to live, property values can easily get into seven figures, which is why it is so imperative to question everything as thoroughly as possible.
No matter where you plan to live, there is a laundry list of questions to go over with various people, including your realtor, the seller's realtor, the seller themselves, the mortgage company, and any home inspectors that may come to the property. We have broken these questions down by category so that you can ask them at the appropriate times.
Let this article be your guide for the most critical questions to ask when buying a house.
What to Research Before Buying a House?
There are tons of elements to figure out when buying a house, and the whole experience can feel a bit overwhelming. However, before getting too deep into the questions and details, the first important question you should ask is, "what do I want from this home?" Your needs will dictate many of the features that will stand out the most, so you must make sure that you know what you want. Some factors to consider are:
Budget. Mortgages are typically 30-year contracts, so you do not want to overextend yourself with high monthly payments you are not sure you can maintain.

Family. If you are single, are you planning to get married within five years? What about kids? Even if you do not plan for these things, they can happen unexpectedly. If you do wind up with children sooner than you thought, can your house accommodate a growing family? Or, can you sell this house for a profit and upgrade to a bigger home when your family comes along?

Work Situation. Do you prefer to live close to work? What if you change jobs or careers in the next ten years? How will that affect your budget and your commute?
Overall, by figuring out these details for yourself, you can narrow your home selection before asking any questions. Once you know what you want from your new purchase, here are some other elements to research before setting up any tours or open house visits.
Neighborhood Development. Some areas are undergoing massive changes, which can affect a lot of livability factors. For example, is the neighborhood up-and-coming or in decline? Does the city or town have any plans for new development, such as apartment buildings or commercial spaces?

Taxes. Even if you buy a house with cash, you will have to pay property taxes every year. As the neighborhood improves, those payments will increase, so you must prepare for that when budgeting.

Crime Statistics. Although you can mitigate potential burglaries and break-ins with security systems, some areas are more crime-ridden than others.

Demographics. Do you want to live in a neighborhood with families, single people, or retirees? Demographic data like income level and family status can make a considerable difference when finding a place to live. The school district can also influence your decision, particularly if you have kids already.

Similar Homes. Look at other houses selling in the area to ensure the home you like is not overpriced.

Potential Insurance Hazards. Unless you are purchasing a house with cash, you will need to work with a mortgage lender. Banks require homeowners insurance, so you want to know what to expect for premiums and insurance costs. The house also must pass a home inspection.

For example, coastal homes have a higher risk of storm and wind damage, while houses in the Midwest may encounter tornadoes and hail. Will you need flood insurance? That is an extra cost if the home is in a flood zone. Fortunately, you can mitigate some natural disasters like windstorms with home upgrades, but those will cost extra, so you must plan accordingly.
Questions for Your Real Estate Agent
A great way to speed up the home-buying process is to work with a realtor or real estate agent. Although both of these positions do the same thing, realtors are part of the National Association of Realtors. Membership to the NAR ensures confidence in an agent's abilities since they must meet specific standards and best practices. However, before choosing an agent, be sure to ask them these questions:
How long have you been a local real estate agent? The longer an agent is in the industry, the more well-versed they are in the processes and procedures necessary for buying a home. Make sure they also have a real estate license.

Do you specialize in home buying or selling? Although agents do both, some focus mainly on one side or the other. As a home buyer, you want to work with agents that specialize in finding homes for their clients.

Do you have references I can call? Talking to references can give you a better idea of what to expect when working with a particular agent.

Is real estate your full-time job? Some agents work part-time, meaning that they cannot devote as much energy to your needs.

How many home buying/selling clients do you have right now? As with the above question, you are trying to determine whether the agent can invest in you or if you will be on the back burner.

How often does it take to close a home? This question establishes a timeline to know how long the process can take with this agent.

When can I contact you? Sometimes, you must make a snap decision, so you want an agent that is available whenever you are ready to move on a deal.

Will I only work with you or a team? Some real estate agents may work as part of a brokerage, so your case may involve multiple people. Knowing this ahead of time can help prevent any surprises later.
Another factor to consider is your timeline for buying a house. If you are ready to move as soon as possible, you need an agent who is just as motivated. However, if you have plenty of time to decide, your agent can take a more relaxed approach.

Questions for the Seller's Real Estate Agent
When buying a home, you may never even meet the seller. This scenario happens for various reasons, but your primary point of contact is typically the seller's listing agent. Here are some questions to ask to get a better understanding of the situation:
Would you buy this home for yourself? If not, why not? Since the seller's agent represents their interests, you want to get a candid response about whether the house is worth buying. If an agent would not purchase it, find out whether there is a compelling reason.

How long has this house been listed for sale? The longer a house takes to sell, the more motivated the seller. You can use high average days on the market to your advantage and potentially buy for less than the asking price.

How many offers are on the home? You need to get an idea of the competition and whether the house is ready to sell. In most cases, you must act fast.

How many home insurance claims on the property within the last five years? These claims can give you a good idea of potential hazards or renovations to the home. The number of claims may also impact your home insurance premiums. Even one past claim will result in higher premiums for you. The Comprehensive Loss Underwriting Exchange (CLUE) can provide details about insurance claims on a specific property.

Are there any problems with the house? You want to know if you will face future expenses. Plus, insurers might charge more for your home insurance premiums or deny coverage outright.
Questions for the Seller
If you do get to meet and talk to the seller directly, you will want to pick their brain with these queries:
Why do you want to sell? Some people want to downsize, while others may have to move to another state. If the reason is compelling enough, you might get to negotiate a lower price.

What do you like most about this house? Finding out what the seller likes most can give you valuable insight into the home's innate value.

How are the neighbors? You want to learn about any problem neighbors or potential issues you would encounter if you moved in.

What is included with the house? Typically, systems and appliances come with the sale, but some owners might throw in furniture or other belongings, which can sweeten the deal.

How many repairs have you done to the house? Repairs and renovations can either make the home more valuable or not. For example, if pipes keep freezing and breaking, that is a red flag. However, if the seller replaced the roof in the last five years, that could add value to the home and keep insurance premiums lower.

What is the weather like here? This question can give you insight into potential natural disasters or storms that may cause an insurance claim.
Questions to Ask When Buying Without a Realtor
Realistically, since you do not have to pay a real estate agent when buying a home (the seller pays that commission), there is no reason not to work with someone to find the home of your dreams. However, if you are not using an agent, be sure to ask these questions of either the seller or the seller's agent:
When was the last home inspection? Typically, sellers perform a home inspection with an appraisal to get an accurate selling price. Ask for documentation of the inspection as well so you can get more details about any potential problems.

How soon do I have to make an offer? Real estate agents get notified about a deal and contact you when it comes through. If you are working without an agent, you will need to contact the seller's agent directly with any offer.


Which documents do I have to sign if I make an offer?

There are tons of paperwork involved when buying a house, so you must prepare yourself for that process. Usually, an agent handles this part and just gives you the documents, but you will need to take care of signatures and other papers yourself.

Do you have demographic reports for this area? You can look these reports up on your own, but real estate agents typically have better access to this data. So, ask the seller's agent for any pertinent information regarding the demographics of the neighborhood.
Questions to Ask When Touring a Home
A significant part of the home-buying process is going to open houses and walking through the property. Keep in mind that real estate agents try to make the home look as inviting as possible, so you must pay attention to the details. Here are the top questions to ask when you're on a house-for-sale tour:
How old are the appliances? Most appliances (i.e., washer and dryer) come with the purchase, so you need to know if they are still in good condition. Some sellers may upgrade their appliances to help an older home sell faster.

What are the dimensions of the bedrooms? Without your furniture and other belongings inside the room, it is hard to gauge dimensions by eye. Empty spaces are even more challenging, as we tend to underestimate a room's size. Ask for specific numbers so that you can be sure that your stuff will fit.

What's underneath the carpet? Some homes may not have any carpeting, but most do, especially in the bedrooms. Knowing what's underneath and the floors' condition can help you figure out potential repairs or remodeling down the road.

How is the plumbing? Ask about the water heater, water pressure, and the age of the pipes. Most homeowners insurance does not cover water damage or sewer backups unless caused by a specific peril. So, if the plumbing is old, you will have to pay for any disasters or leaks that occur.

How old is the roof? Roofs typically last 20 - 30 years, depending on the material and other environmental factors. If the roof is close to that age, you will have to replace it sooner rather than later, which is expensive.

What is the heating and cooling situation? Does the home have air conditioning systems or an HVAC system? How easy or difficult is it to turn on these machines and keep them running? How often do the homeowners need to repair or maintain any heating and cooling units? These details will come up throughout the year, so you must prepare yourself.

Can I access the attic? Attics are perfect for storage, but even small attics need access for repairs or inspections. If there is no way to get up there, you could experience more significant problems later.

Is there a basement or crawlspace? Basements are prone to flooding, and crawlspaces can attract pests. As with the attic, you need to access these places easily, just in case. Look for signs of water damage in the basement as well, as that could indicate leaky pipes or cracks in the foundation.

Were there any additions or major renovations? Any add-ons could become problematic, depending on the quality of work performed. Ask about any significant repairs within the last five years, too, as they can indicate a home's health. For example, if the homeowner removed lead paint, some may still lurk in other parts of the house.

How is the electrical system? Homes with an old electrical panel may not qualify for insurance. Older homes may also not provide sufficient electricity for modern families, so you want to check on the system to ensure it is healthy enough for your needs.
What to Do Before Putting an Offer on a House
Once you find a house you like, the next step is to make an offer. If all goes well, you will sign a purchase agreement with the seller. However, this process can take time and require multiple steps, so you want to ask various questions throughout so that you are not surprised by anything. Here is what you should find out.
Questions to Ask Before Making an Offer
These questions are not necessarily for your agent or the seller. You may have to ask yourself about these elements to ensure that you are ready for the next step, making an offer letter.
What is the down payment? A mortgage broker requires a down payment before approving the loan amount. You need to know how much you will have to pay when making an offer. Typically, this price is a percentage of the sale (i.e., 3-5 percent), so plan accordingly.

Which mortgage lender are you using? You will need to make sure that you are pre-approved for a mortgage that can cover the house's cost. Otherwise, you will have to find something else. We recommend shopping around for lenders to get a better loan estimate. As a first-time buyer, you will likely have to settle for less than you might want. That said, you can qualify for government-backed mortgages like VA loans and FHA loans, which offer more flexibility.

Is the listing price fair? Check on other homes in the area by doing a comparative market analysis to see if this property is priced too high. You do not want to pay more than it is worth.

Do you have liquid cash for a down payment? If your money is locked in a separate account, you need to get it ready before making an offer. Since you might have to move quickly, you cannot afford to wait for funds to transfer.

What are the closing costs and fees? Although the seller pays your agent's commission, you will have to cover various closing costs as a buyer. These expenses can include appraisals, inspections, insurance premiums, and more. You need to ensure you have sufficient funds to pay for them before making an offer.

Is the seller willing to settle for less? If you can save money on your purchase, all the better. It does not hurt to ask or renegotiate the sale price if possible, particularly with a motivated seller.

Which contingencies come in the contract? Sometimes, buyers or sellers get cold feet and must back out of a deal. These contingencies can come with a contract and offer more flexibility. Be sure that you know which options are available before signing anything.

Have you done a title search? Property title searches can indicate potential liens or foreclosures on a home and verify the actual property owner. This search can help you avoid any disastrous surprises. However, you can also get title insurance to legally protect yourself if anyone comes knocking in the future.


What is your price ratio?

When you get your monthly mortgage payment, you need to make sure that you can afford the monthly bill. A price ratio measures the cost of homeownership against your total earnings. If the ratio is too high, you will wind up in a financial bind.

Can you get a home warranty? Home warranties can provide peace of mind since they cover most repairs for the first year. As the new homeowner, you can extend the warranty once it expires. Typically, sellers will buy these warranties to make the house more enticing.
Questions to Ask a Home Inspector When Buying a House
Typically, you will need to get a home inspection before making a final offer so that you know about any nasty surprises. Doing this after closing can hurt your wallet significantly. When working with a home inspector, ask these questions:
How many inspections have you done? Experienced inspectors will know what to look for and can offer better insight into specific problems.

How much do you charge? Buyers must pay for home inspections, but some sellers may cover the cost. Usually, home inspections run about $280 and $400, depending on the area.

Can I come along? Any reputable inspector will encourage new buyers to participate in the inspection. Not only can you see any wear and tear firsthand, but you can save the inspector time since they do not have to debrief you afterward.

How long does the inspection take? If you plan to accompany the inspector, you must budget your time accordingly. Inspections can take a few hours, depending on the size and condition of the home.

What are your concerns about this house? After the inspection, you need to know whether repairs or renovations are necessary. Get a breakdown of the most extreme elements and which problems may erupt later.

How much is a specific repair? If an inspector does indicate an issue, they can often provide a general cost estimate. You can then ask the seller to pay for these renovations or deduct them from the sale price.

Will I get a report my home insurer can use? To get home insurance, you will need a home inspection report. Make sure you can use this report again, so you do not pay twice.
Questions for Your Mortgage Lender as a First-Time Home Buyer
Before signing with a mortgage lender, be sure to find out these details:
What options do I have for a mortgage loan?

Do you want a lower down payment, or do you want to pay off the mortgage as quickly as possible? Asking about these options can help you make the right financial decision.

How much of a down payment do I need? As a first-time buyer, most lenders will require more money upfront. However, other factors (i.e., your credit score) can help or hurt your down payment prospects.

Can I get down payment assistance? If you do not have enough money for the down payment, you might qualify for assistance through various state and federal programs. Be sure to ask about these, even if you have the cash, since you might want to save that money for other closing costs or moving fees.

Does my loan include discount points? A discount point allows you to save money on your monthly payment, but you must pay extra upfront. Usually, these points are not worth it, so make sure they get omitted.

What is my interest rate? Try to avoid paying too much interest. That said, you can usually cash-out refinance your mortgage later, so a high rate will not derail your plans too much. Ask about fixed rates or adjustable-rate mortgages (ARM). ARMs can save money in the short term, but they will get more expensive over time.

Can I lock my interest rate? Typically, these rates increase over time, so locking yours in place can save money over the long term. However, some lenders charge extra for this, so plan accordingly.

Are there prepayment penalties? Most mortgage lenders do not allow you to pay off the loan quickly. However, if you can pay it down faster, you can avoid spending too much on interest so that no penalties can work in your favor.

Do I need private mortgage insurance PMI? Mortgage insurance is a way for the lender to protect their investment. Unless you can pay a larger down payment (i.e., 20 percent or more), you will likely have to get mortgage insurance.

What are the fees? Lenders charge various fees, so you want a breakdown of these costs to know what to expect. These details can also help you compare options between lenders. One example is origination fees, which is the price to process your application.

How long to close on the loan? You need a mortgage to buy the house, but you do not want to postpone the purchase date because the lender takes too long. Ideally, you should shop around for a mortgage about two weeks before closing, just in case.

What is my monthly payment? Knowing this amount can help you budget your money better once you move into the house. Most lenders have a payment calculator for your convenience.


How often will I get updated on the loan process?

High-quality mortgage lenders will notify you regularly of your loan status. You do not want to chase them down for updates.

Do I need homeowners insurance to qualify for a loan? Many lenders require home insurance to protect the property. So, you should plan to look for policies while choosing a mortgage company.


When will I get my

closing disclosure form

?

This form provides all the necessary details you need before closing. Most lenders provide this five days before the closing date, so you have time to back out if necessary.
Questions for When You're Closing on a House
Closing is the last step when buying a house, but it is still a process. Ask these questions before closing on a house.
When is the closing date? This date typically is when you can move in, and it is vital for various documents such as a mortgage loan or homeowners insurance.

Who attends the closing? Typically, you, your real estate agent, a closing agent, the seller, the mortgage lender, and the title company representative.

When is the final walkthrough? Usually, real estate agents schedule this the day before the closing date. This walkthrough allows you to spot any last-minute issues that you may not have noticed beforehand. If something listed on the contract does not work or gets omitted, you can notify the seller before moving in.

Which documents do I need to close? You should bring various paperwork with you when closing on a home, including your mortgage loan, homeowners insurance, ID, and cashier's checks for any outstanding balances. You may need more items than that, which is why you should ask beforehand.
Get Homeowners Insurance Quotes Today
If you are ready to buy a new house, now is the time to get homeowners insurance. We make it easy to compare 40+ home insurance quotes and get the right coverage for your needs. Click the button below to get started!
Hope that helps!
Free Online Home Insurance Quotes
At your service,
Young Alfred