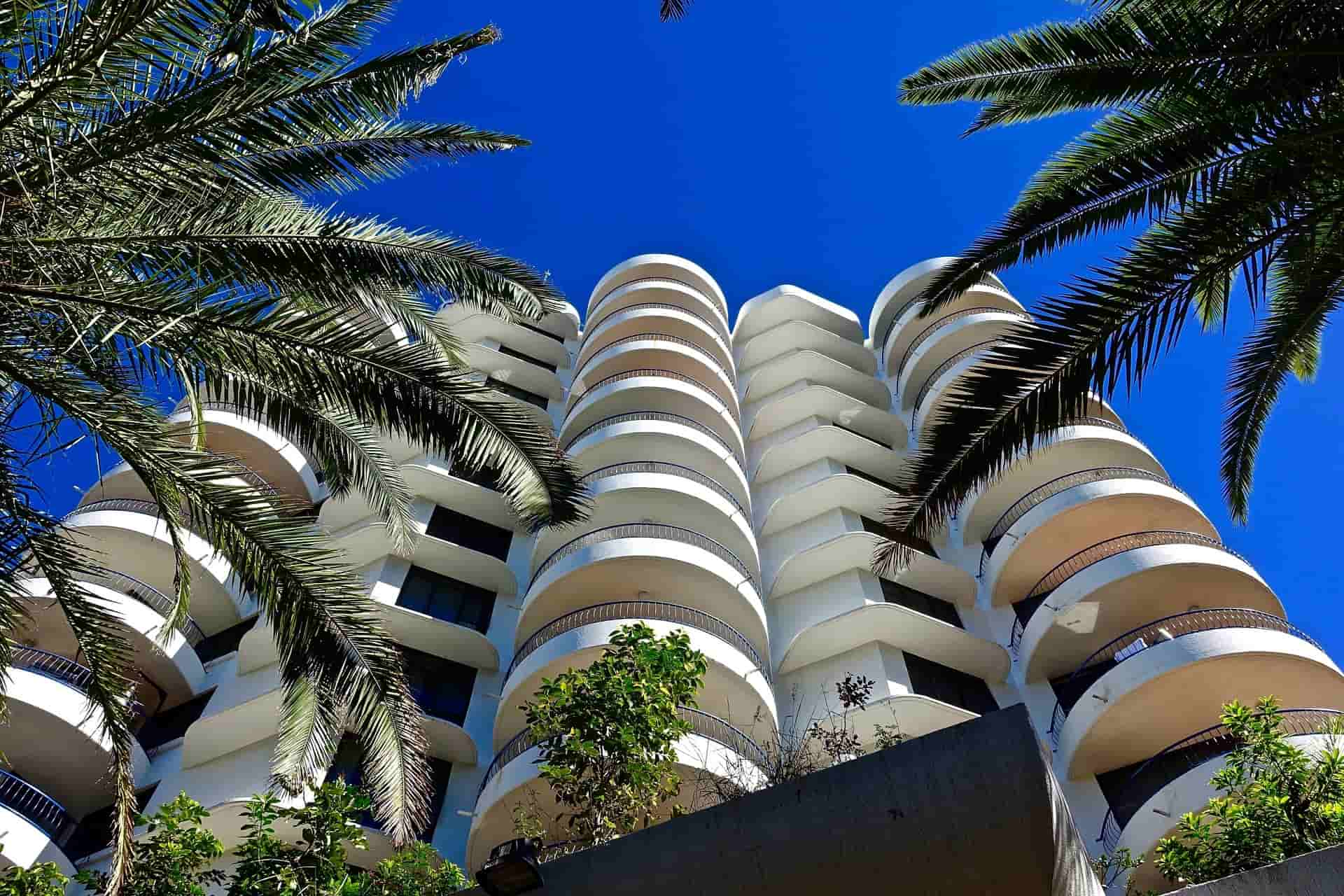 Renters Insurance
Although renters do not own the dwellings they live in, they still face significant financial risks from unforeseen incidents. Stolen or damaged personal belongings, lawsuits against you, or someone who gets hurt on your property foretell risks that can have devastating consequences. Renters insurance protects your bank account in the event of a costly unexpected expense.
Only 41 percent of tenants carry renters insurance, according to a 2017 report from the National Association of Insurance Commissioners. Still, almost all renters can benefit from and should consider getting a renters policy. You may want a policy if you:
Lease your permanent residence
Rent a seasonal residence
Maintain a secondary home for work
Live off-campus while at college
Otherwise, rent an apartment, condominium, or house
Of course, having a renters policy will not prevent something terrible from happening. But renters insurance can provide financial protection in the event of a covered incident.
We will help you understand everything you need to know when buying or replacing renters insurance, including: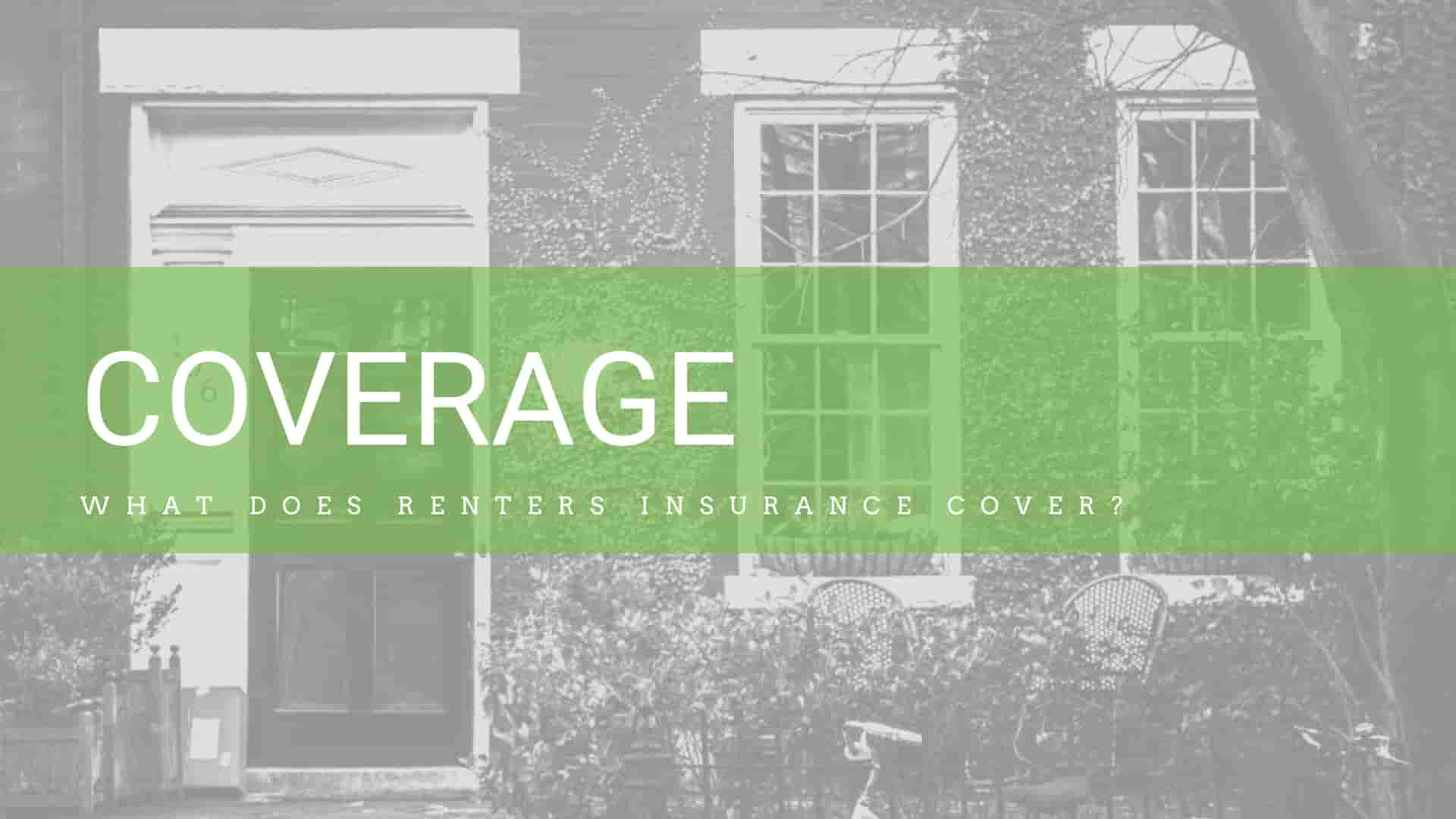 What Does Renters Insurance Cover?
Most renters insurance plans come with a few standard coverages. If you want additional protection, you can usually add coverage through endorsements or floaters. Endorsements are also called riders, add-ons, and extras.
The three (3) standard coverages most renters insurance policies provide are:
Personal Property Coverage. Personal property coverage reimburses you for damages to or loss of your belongings. It includes furniture, clothing, dishes, books, artwork, electronics, sports gear, and anything else that you, as a tenant, own. However, certain kinds of belongings might be subject to specific sub-limit amounts.

Other examples of renters personal property coverages:

●

Building additions or alterations


●

Food spoilage


●

Debris removal


●

Credit card and check forgery


●

Other people's property


●

Items stored elsewhere


●

Theft or damage of items in your car


●

Storage Units


●

On-premises (in-building) storage unit coverage or on-premises bike storage


●

Worldwide coverage



Personal Liability Coverage
Personal liability coverage includes three (3) main protection categories:


Medical payments liability coverage. If a neighbor or friend gets injured in your rented home, you can submit their medical bills to your insurance company. You can generally get $1,000 - $5,000 worth of this coverage. However, it does not pay medical bills for your own family or your pet(s).

Property damage liability coverage. If you damage someone's property, your insurer reimburses you for buying them a new replacement item. If you get accused of harming someone, it covers their medical bills and lost wages or other costs.

Lawsuit protection. It also includes lawsuits filed against you. If you get sued for wrongdoing, this may pay your legal defense fees, a settlement, and a judgment. Coverage typically begins when a suit is filed and usually applies regardless of the suit's outcome.


Additional Living Expense Coverage


If your rental home is uninhabitable due to a covered incident, additional living expenses helps pay for your extra living costs. It includes lodging, meals, and other living expenses. There is typically a defined maximum benefit and a set timeframe for additional living expense coverage.

For example, if a building fire burns down your apartment, your standard coverage will likely pay to replace your belongings. But you may still need money to pay for temporary housing, pet boarding, and laundry. Food costs can also increase when you do not have a kitchen to prepare meals. This additional living expense coverage should cover your extra costs.
Renters Insurance Endorsements
You can add additional coverage for almost anything with an endorsement. It is a narrowly defined add-on for a comparatively low cost. For example, your $5,000 wedding ring would exceed a jewelry sub-limit of $2,500. An endorsement insures it for the full $5,000.
Here are some endorsements you may want to consider:
When Does Renters Insurance Cover You?
A named perils renters policy individually lists the covered perils. Or, your policy will be classified as an open perils policy, meaning all perils are covered, whether named or not.
Perils are hazards, disasters, things that cause damage, and total losses.
You cannot file a claim for damages to personal items for any ole reason. Insurance companies only reimburse you for losses caused by specific incidents (perils). There are 16 covered perils included in a named perils policy. You can typically find them on your declarations page:
Explosion
Volcanic eruption
Riot or civil commotion
Damage caused by vehicles
Lightning or fire
Accidental and sudden cracking, tearing apart, bulging, or burning an automatic fire-protective system, hot water or steam heating system, and an air conditioning unit.
Accidental overflow or discharge of a household appliance or steam or water from within an automatic fire-protection sprinkler system, plumbing, heating, or air conditioning system
Freezing of a household appliance or heating, plumbing, air conditioning, or automatic, fire-protective sprinkler system.
Accidental and sudden damage from artificially generated electrical current (does not include loss to a transistor or tube, or similar electronic components)
What Does Renters Insurance Not Cover?
Wars
Nuclear accidents
Mudslides
Others named in your policy
Floods
Standard renters insurance policies exclude flood damage. However, flood insurance is available for renters as a separate policy from the National Flood Insurance Program (NFIP). The NFIP is a government-sponsored program. In areas that are not high-risk, you can also buy flood policies from private insurance companies, like Lloyds of London Flood Insurance or Nationwide.
Earthquakes
Earthquakes commonly are not a covered peril. However, earthquake insurance is available as an add-on policy, or endorsement, to your renters insurance policy. Most earthquake-prone states provide government-subsidized earthquake and earth movement policies. For example, California, a high-risk state, offers the California Earthquake Authority (CEA) a prevalent earthquake insurance policy.
Mold
Renters insurance also usually excludes mold coverage. However, an endorsement might be available.
Roommate Property
Renters insurance generally does not cover damage to your roommate's belongings.
Bed bugs, vermin, insects, rodents, and birds
Standard renters policies generally exclude bed bugs and other infections. They are considered a maintenance issue. Bed bug insurance for renters is typically available as an endorsement to your policy.
Deductibles
Everything covered in a renters insurance policy comes with deductibles, usually applied per claim incident.
A deductible is an out-of-pocket expense that a policyholder must pay. The policyholder pays the deductible; then, the insurer pays the remaining portion of the claim. E.g., if a policy has a $500 deductible and a max covered claim limit of $2,000, the policy will pay $1,500. You must pay the first $500.
There is no one deductible amount that is right for all situations. As a rule of thumb, set your policy's deductibles to whatever you have in savings. That ensures you can pay the deductible out-of-pocket should you need to.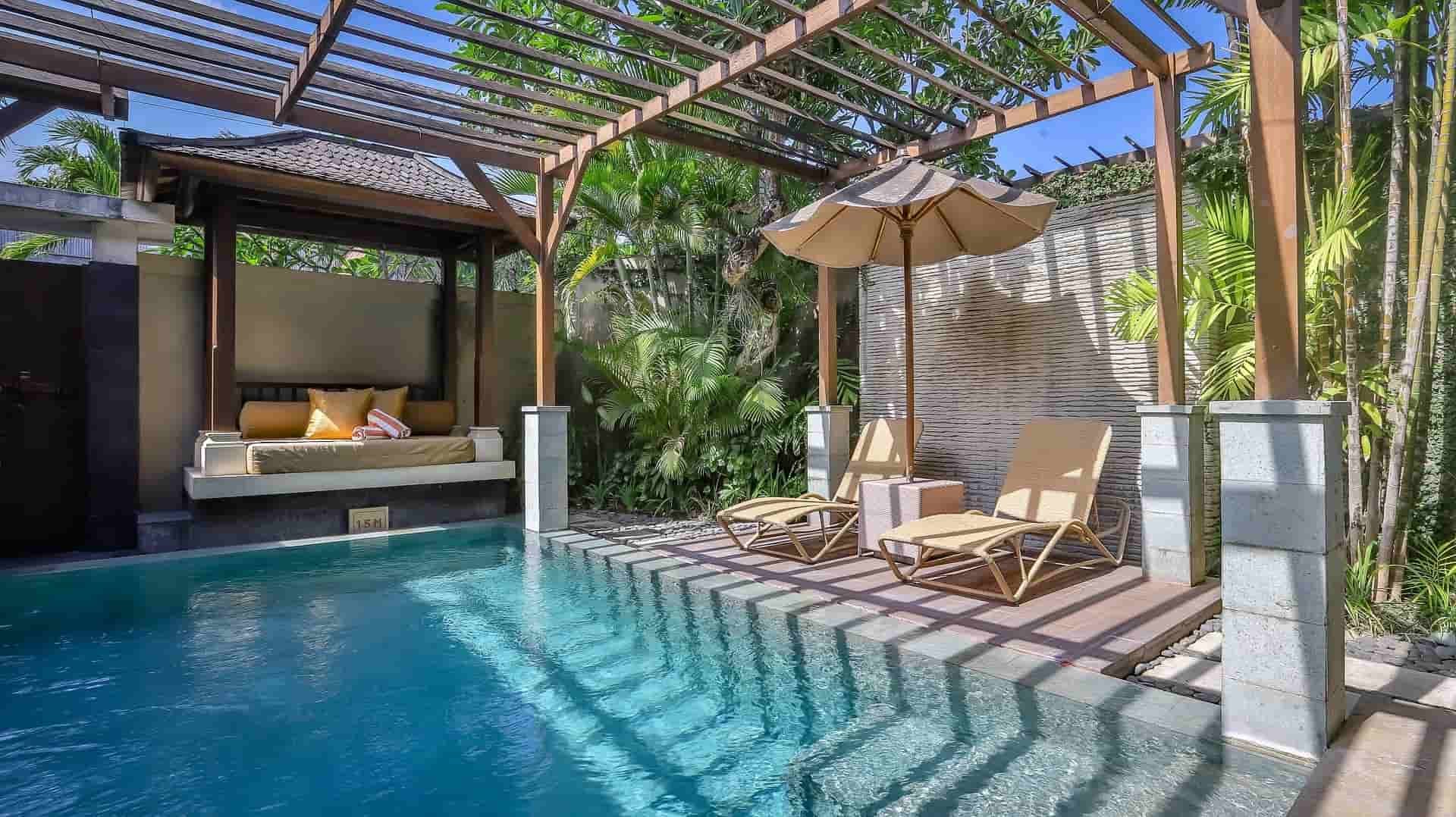 Policy Limits
Your policy limit is the highest amount that your insurance policy will pay on each claim or item. If a claim exceeds your limit, your insurance company will only pay up to that max limit. You must absorb any additional cost yourself.
There are two (2) types of policy limits:
Personal Property limits


Sub-Limits on Individual Items. Your policy will also have sub-limits on specific items like an engagement ring. (Sub-limits are also called special limits).

If your high-value items cost more to replace than your policy limit amount, you can increase coverage for those items. Do this by raising the policy sub-limit, purchasing an endorsement, or getting a supplemental floater policy.

Sub-limits are usually whole dollar amounts, e.g., $1,500 per jewelry claim. Here is a list of common items and their sub-limits that your policy might include:


| | |
| --- | --- |
| Money, gold, coins | $200 |
| Jewelry, watches, furs | $1,500 |
| Watercraft, trailers | $1,500 |
| Firearms | $2,500 |
| Silverware | $2,500 |
| Business Property on-premises | $2,500 |
| Business Property off-premises | $500 |
| Personal Computer | $1,000 - $5,000 |
| Other Electronics | $1,000 |
| Collections (i.e., baseball cards, comic books, and album covers) | $1,000 |
| Sports Equipment | $500 - $2,000 |
| Musical Instruments | $500 - $2,000 |
| Credit Card and Forgery | $1,000 |

Pro tip: Personal property limits should equal or slightly exceed your item's value. Personalizing your coverage limits with endorsements or floaters ensures your property is sufficiently insured. It also gives you confidence that you are not paying for unnecessary protection.

There are limits on a claim with multiple items

.

Your personal property coverage limit is typically 10% of your liability limit. But this varies, and you can customize it for your needs.

For example, if you buy $100,000 of liability protection, you will receive $10,000 when you file a personal property claim. If a tornado destroys your she-shed, the shed and all items inside are subject to your personal property limit. E.g., if your claim totals $35,000, and your policy limit is $25,000, you must pay $10,000 to rebuild your she-shed. If your deductible is $5,000, you will get $20,000 on that claim.


Liability limits


A typical personal liability limit is $100,000. Appropriate limits are personal and situation-specific. For example, if you are a social media influencer, you are more likely to get sued vs. your grandma. Grandma is only infrequently sharing cute pics of kittens, puppies, and you!

Or, if you are a hot-headed brawler, you are a higher target for lawsuits, especially if you have money. Know thyself; significant liability lawsuits can be costly, yet personal liability insurance is cheap. Sometimes having high liability limits is wise.
Coverage and Claim Calculation Methods
Calculation methods are how insurers value your property and how they calculate your claim payments. You can choose the coverage calculation method you prefer when you buy renters insurance. The two most common methods used are:
Actual cash value (ACV) coverage. ACV provides you with money to replace lost or damaged belongings at today's price minus depreciation.

Replacement cost value (RCV) coverage. RCV gives you enough money to replace lost or damaged belongings at today's price without depreciation.

For instance, assume you lost a closet full of clothes in a firenado. Buying new clothes could cost hundreds or even thousands of dollars. But those clothes may only retail for a little more than $100 at a thrift shop. Actual cash value coverage would likely pay you the $100 fair market value of the used clothes. Replacement cost coverage probably would pay the hundreds or thousands that it had cost to buy an all-new wardrobe.
Umbrella Insurance
You can buy an excess liability policy or umbrella insurance policy. It is a separate policy and protects you financially with broader coverage and higher coverage limits. Umbrella policies, including an extra $1 million of liability protection, typically cost between $200 - $350/year. It only covers liability, not your property.
Renters Insurance and Roommates
If you have roommates, sharing a renters insurance policy with them is generally ill-advised. Adding others to your renters insurance allows you to share premium costs. However, that causes multiple other issues.
Adding a roommate to your policy can increase your premiums if your roommate files a claim against the policy. That hurts you now and in the future. If you move or buy a home, insurers count past claims history against you -- your rates will be higher. Past claims remain on your record for five (5) years, and carriers share that data.
Having a roommate on your policy can make depositing the claim check more difficult. That check, written to both of you, requires your roommate's signature. But your roommate might be unavailable or unwilling to endorse the check. In incredibly challenging situations, your roommate might demand partial payment for signing the check. That may happen even if the claim was only for your personal belongings.
The only benefit of having a roommate share a policy is to split the premium payments. Most policies cost an average of just $15 a month. Therefore, the savings are minimal and usually do not justify the potential risks. You should both have individual policies.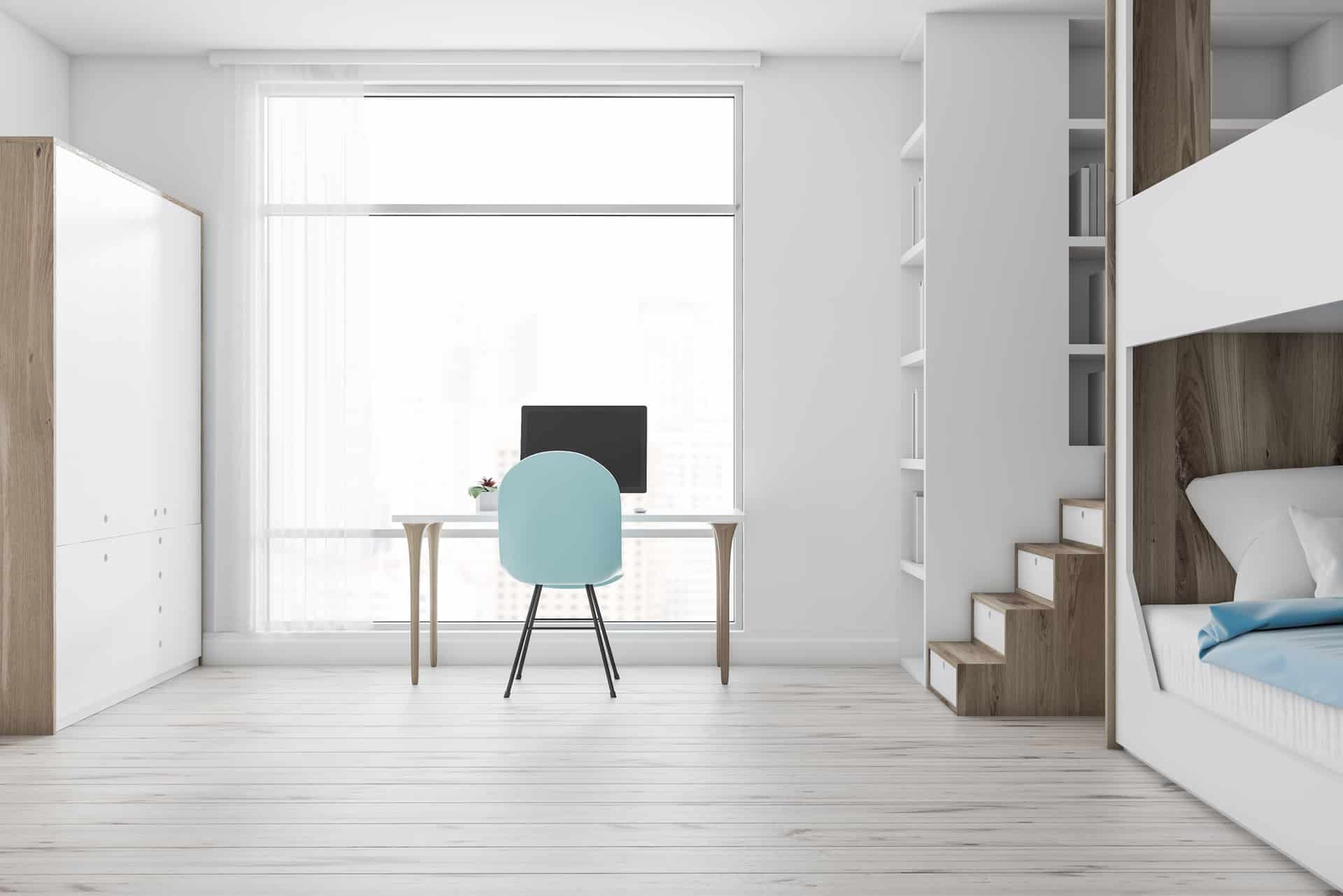 Renters Insurance for College Students
Whether students attending college need renters insurance largely depends on where they live.
If you live in an on-campus dormitory, your parent's homeowners insurance policy probably covers you. If you live in off-campus housing, you probably are not covered by your parent's homeowners policy. In this case, it is wise to buy a renters insurance policy.
Mobile Home Renters Insurance
If you rent a mobile home, you may need specific coverage beyond coverage included in a policy designed for apartments and homeowners. Policies tailored to mobile homes are readily available. However, you should not have trouble finding an affordable solution that provides any needed additional protection.
How Much Renters Insurance Do I Need?
The amount of coverage you buy is a personal choice. It depends on factors such as:
What you can afford
The value of your possessions
How likely you and your family are to get sued
To determine how much personal property you need, follow these steps:
Most renter policies come with $100,000 of liability, which gives you $10,000 of personal property coverage. Use the methods above to decide if that is enough for you.
It is a good idea to review your premiums periodically (e.g., semi-annually or annually). Most people accumulate more things, and personal liability risk exposure can change.
For example, maybe you adopted three (3) furry friends, which increases your risk. Let's say one is a high-risk dog breed. It increases your liability risk.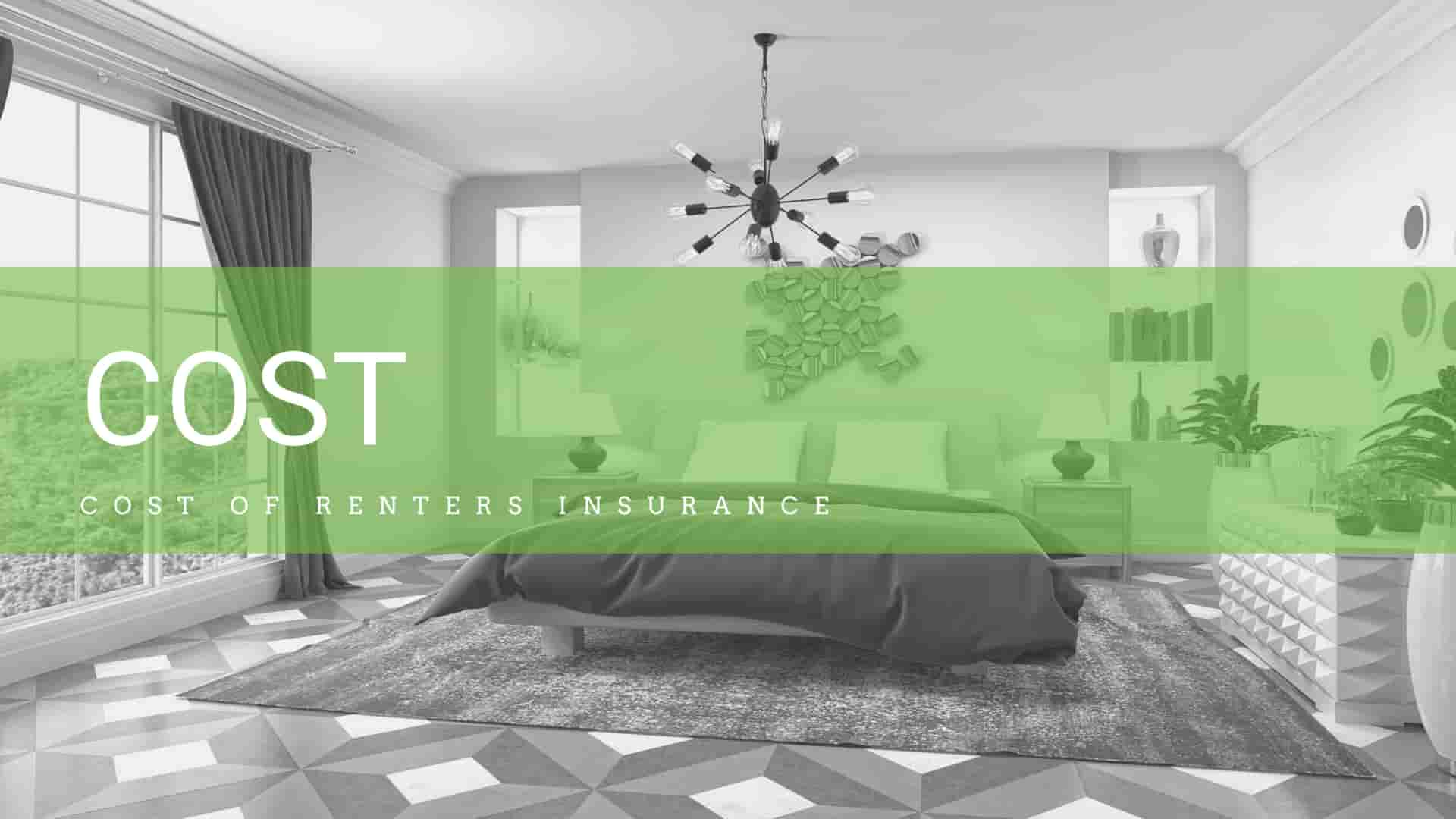 How Much Does Renters Insurance Cost?
Renters insurance premiums vary by state and differ based on many factors. Those include your zip code, endorsements you add, coverage amounts, deductibles, your credit score, discounts you utilize, etc. Even with variance in premiums, however, renters insurance is highly affordable.
The Insurance Information Institute (III) has the most recent national renters insurance cost data. Their 2019 report shows the average cost of renters insurance was $180 annually in 2017. That breaks down to $15 per month. For roughly one month of Netflix, you can cover $100,000 worth of your belongings for a year. That sounds like a deal!
How to Get Cheap Renters Insurance
The best way to get cheap renters insurance is to compare quotes from multiple insurance companies. You can easily do this with a renters quote comparison tool. We even have one you can try!
Once you enter the coverages, deductibles, and limits you want, the tool quickly shows your renters insurance quotes. Then, select the cheapest policy that has the coverages you need. Have a credit card on hand to make premium payments at the time of purchase.
How to Get a Discount on Renters Insurance
Along with comparing quotes from different insurers, several other strategies and insurance discounts can help save money on renters insurance rates.
First, increasing your renters insurance deductible can significantly reduce premiums because this shifts some risk from the insurer to you. A higher deductible is often better than lowering your policy limits. Raising your deductible raises your financial risk by a small, known, and defined amount. Reducing limits can leave you exposed to a lot more risk if there is a significant claim.

Second, insurers commonly offer a multi-policy discount if you bundle more than one policy together. The most common combination is an auto and renters insurance bundle since most renters own cars and need car insurance. You can also bundle renters insurance with homeowners, boats, or other property and casualty insurance policies.

Third, many insurance companies offer other discounts. These other discounts and their requirements differ between insurers, so check with us. We have a complete list of deals for most renters insurance companies. A few discount programs are:

● Loyalty discounts
● Claims-free discounts
● Security-related discounts like smoke detectors
● Excellent credit
● Smart devices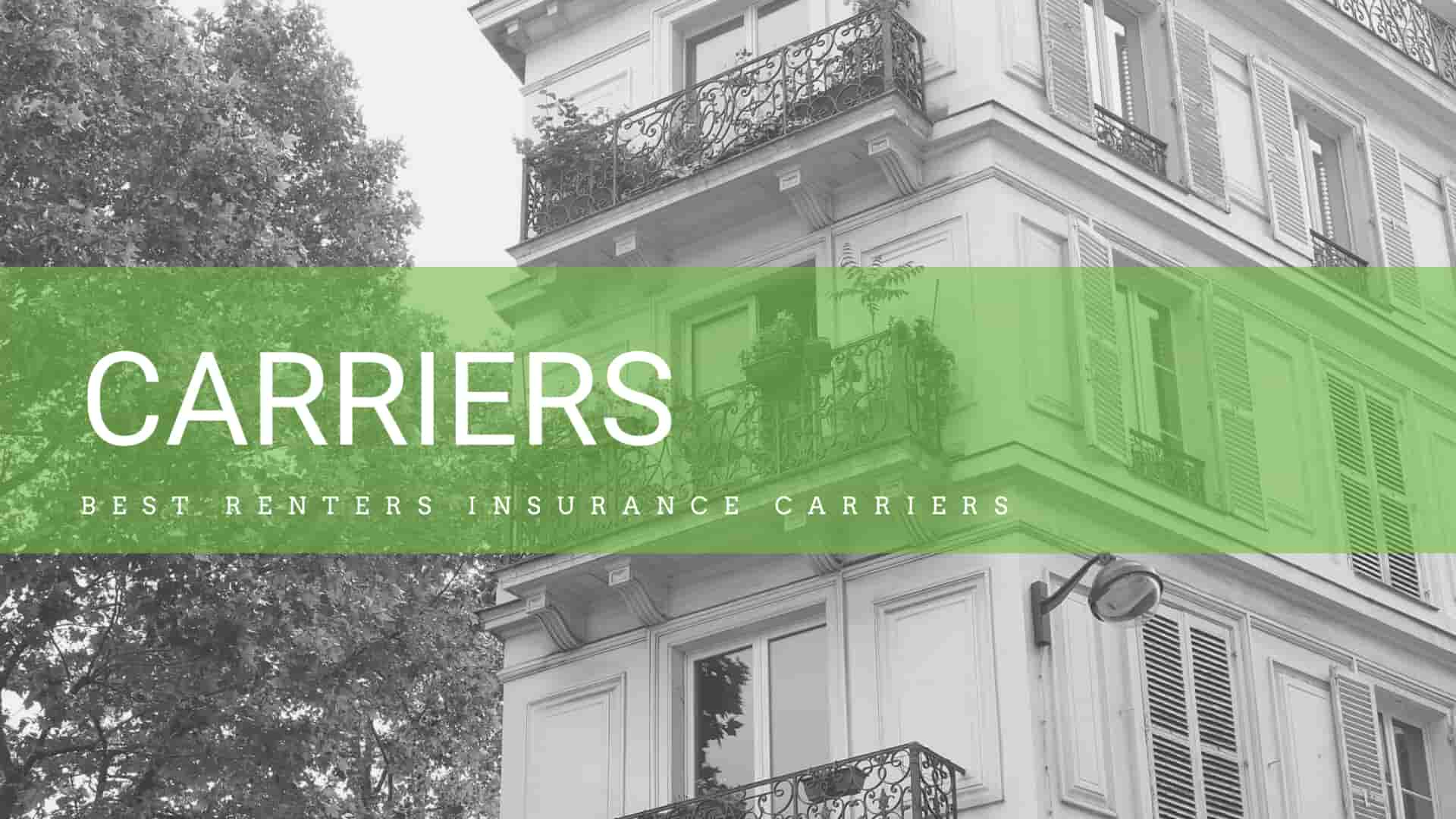 Best Renters Insurance Companies
When evaluating renters insurance companies, it is helpful to score them on the following criteria:
Products and services
Customer service
Coverage options
The following are some of the best renters insurance carriers:
If you are unsure which renters insurance company is best for you, we can help. We compare 40+ carriers to find the best one based on your personal needs.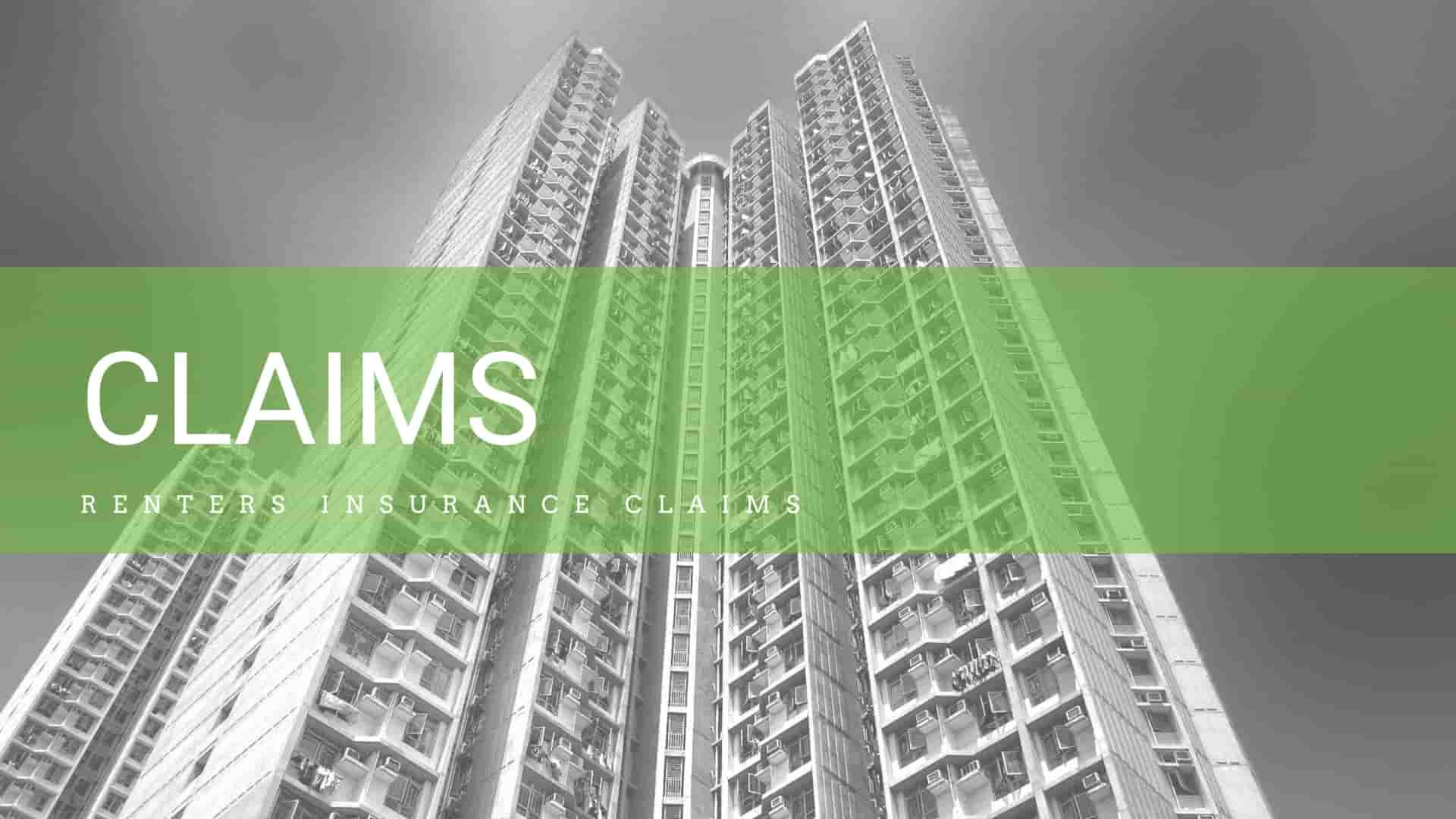 How to File Renters Insurance Claims?
Insurance companies have made the process of filing a renters insurance claim relatively easy and quick. The first step in filing your renters claim is to check your policy to see if your claim is covered. If it is, look for instructions on how to file a claim. Most likely, you can do it online. Or contact your insurer via phone.
How to File a Renters Insurance Claim That Gives Maximum Payment
Several strategies can help maximize your renters insurance claim success. Your goal is to receive compensation that fully covers all your expenses.
Tips When Filing a Claim
For property damage, refer to your home inventory documentation and provide your claims adjuster as much information as possible. Provide receipts, brochures, serial numbers, screenshots of online pricing to buy a new item, etc. Then, take additional videos and photos to show the damages incurred.

For burglary or unlawful damage or destruction, get a copy of the police report. Make sure it is complete. E.g., it should include the number of broken windows, details on property loss or damaged items, witness statements, etc.

If you are filing a lawsuit liability claim, gather as much evidence as possible that proves your innocence, if applicable.

Consider hiring a claims adjuster if your insurer questions your claim. A claims adjuster's role is to assess the value of the covered damage or loss associated with your claim. Your insurer assigns a corporate claims adjuster to evaluate your claim, but that adjuster technically represents the insurance company.

In the event of significant disagreement, it can help to have a public adjuster representing your side. Use them throughout the claims process.
Is it Required by Law to Have Renters Insurance?
Renters insurance usually is not required by federal or state law, but some landlords may require renters to maintain renters insurance. Even if a policy is not mandated, having one is almost always beneficial.

Your landlord should have a rental insurance policy that covers their dwelling. That reduces your financial burden if a problem, like a roof leak, in the apartment causes damage to your belongings. It is smart to ask before you have a claim against your landlord's property.
Helpful Renters Insurance Documents
Sample Renters Insurance Policy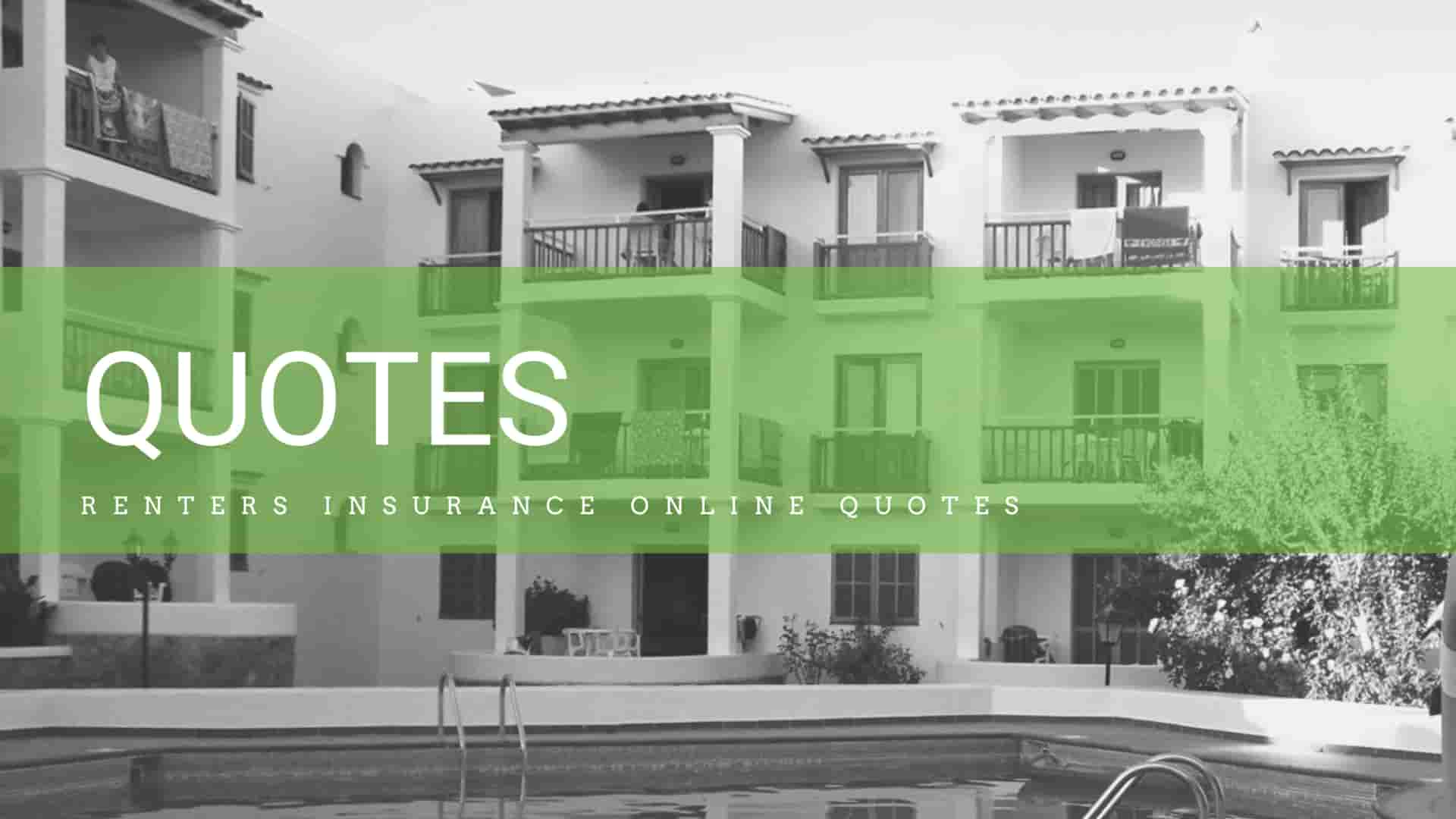 Renters Insurance Quote Comparisons
Consider the coverages, deductibles, and limits you want. Then, use our free online quote comparison tool to check the policies and prices different companies offer in your area.
Should you find a policy you like, we can help you cancel your current renters insurance policy. Or, to cancel your policy yourself, fill out an online cancellation form or call your insurer. Just make sure a new policy is in place before you cancel so that there is no coverage gap.
There is no obligation, and you could soon be better protected against potential unexpected incidents. When you get your renters insurance online quote, your personal information is safe. We do not sell your information, and we will not call you unless you prefer that.
Hope that helps!
Get a Renters Insurance Online Quote
At your service,
Young Alfred