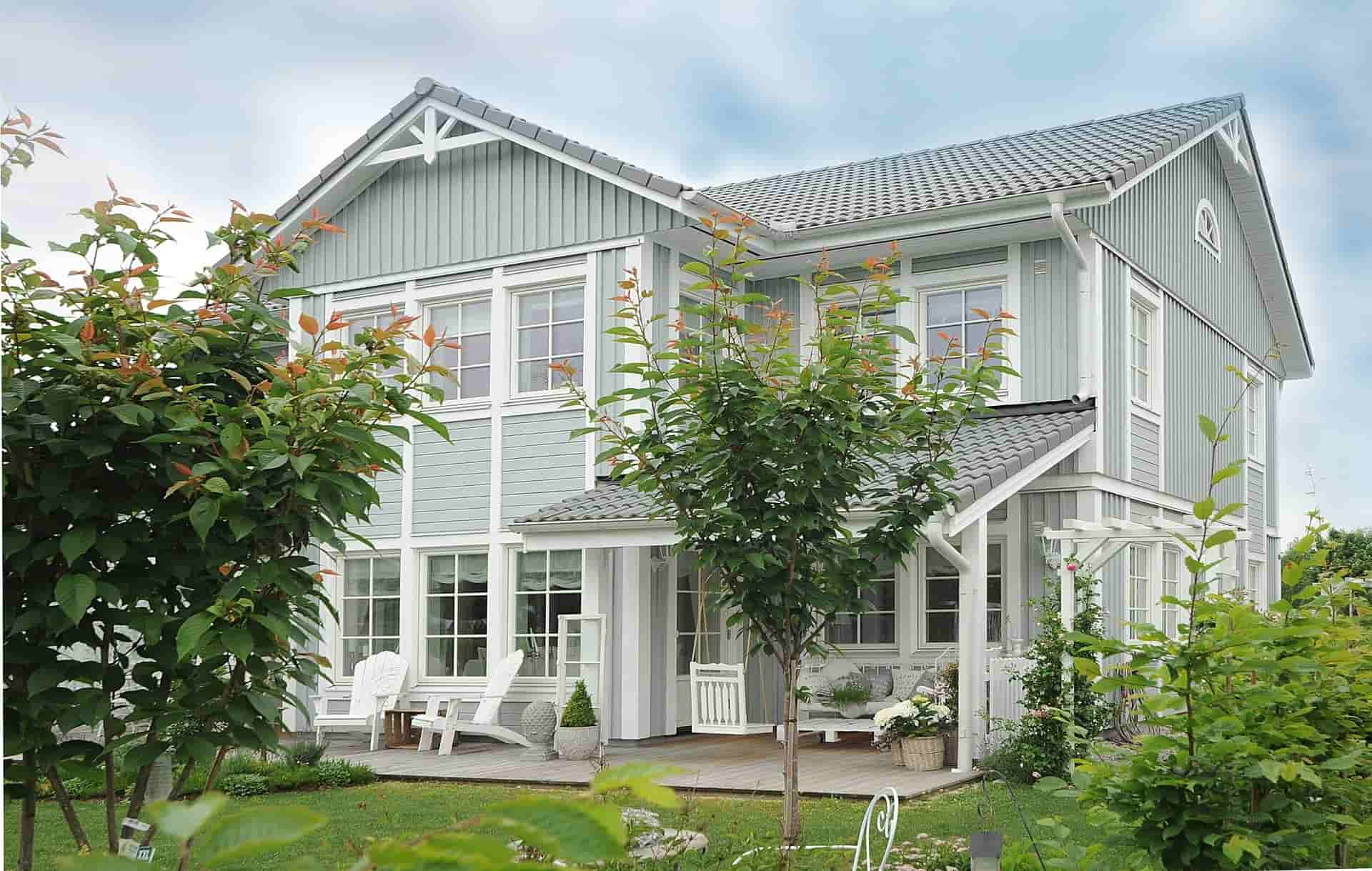 Renters Insurance - Missouri
Just because you rent does not mean you do not need insurance coverage. You need renters insurance protection to protect your bank account from property damage resulting from vandalism, theft, natural disasters, fire, etc. It also pays legal expenses if you get sued, other people's medical bills if they're hurt, and the replacement of their damaged property.
Although your landlord's insurance covers their dwelling and property, it will not protect your personal belongings after a loss.
Many people skip out of renter insurance believing their possessions are not worth the extra expense. However, once you break down your property and see how much it would cost to replace it, renter insurance becomes vital. Even a modest home contains possessions costing up to $20,000 to replace.
What is Renters Insurance?
Missouri renters insurance covers your personal property at replacement cost. If, for example, your apartment building catches fire, your policy typically covers the current retail price to replace your furniture, clothes, appliances, etc.
The landlord's insurance policy covers ceilings, walls, appliances, and other items provided to you by your landlord.
Renters Insurance Coverage in Missouri
There are four categories of losses covered by your renters insurance. They are:
Covered Perils
Generally, a renters insurance policy will cover your losses when the following terrible things happen. The insurance term for these is perils:
Lightning strikes
Falling objects
Explosions
Damage from cars (if they crash into your home)
Riots
Volcanic eruption
Damage from steam-heating/water-heating appliances/systems
Overflow or leaking or of water or steam
Freezing of plumbing, air conditioning, heating systems
Damage caused by short-circuited electrical appliances
Damage resulting from the weight of sleet, ice, or snow
Renters Insurance Deductibles
Every renters insurance policy has deductibles for personal property. Deductibles are dollar amounts that you must pay on your insurance claim before the insurer pays their owed portion. Typically, deductible amounts are $500 or $1,000, but you can choose a lower or higher amount.
Deductibles only apply to personal property, not liability claims, medical payments to others, or loss of use.
Renters Insurance Policy Limits and Sub-Limits
All coverages protect your belongings up to a limited dollar amount. You can choose your policy limits based on your property's value and any risks around it (e.g., high crime area, old appliances, poor repair, etc.). Personal property, liability and medical payments, and loss of use all have different policy limits. Policy limits are the maximum dollar amounts your insurer will pay on a claim or over a timeframe.
A typical renters policy comes with:
$100,000 of liability (including medical payments)
$30,000 for personal property
40% of your personal property coverage for loss of use
For example, if you have $30,000 of personal property coverage and a fire destroys everything you own, you will get $30,000 minus your deductible even if your property costs $50,000 to replace.
It is best to itemize the replacement cost of what you own before buying renters insurance to ensure you buy enough coverage.
Your renters insurance also has sub-limits on personal property.
For example, if the fire only destroys your bedroom, and your jewelry gets ruined, it might have a sub-limit of $2,500. If the combined replacement cost of your jewelry is $7,500, you will only get $2,500. In your case, having a jewelry endorsement would be wise.
Endorsements and floaters increase coverage for categories of items, like jewelry, or coverage on specific things that exceed sub-limits. A list of personal property and their sub-limits is in this article: Policy Limits.
Coverages NOT Included in Missouri Renters Insurance
Renter policies do not cover these events unless you expand your coverage options through endorsements.
Floods and water damage
Sewer and drain backup
Normal wear and tear
Cars parked at your home
Endorsements and Floaters for Renters
Unique circumstances require endorsements or floaters. You might need higher coverage amounts for high-value items, like pianos, or coverage for things not available in standard renters insurance, like flood insurance. These additional provisions increase your personal property coverage limits.
There are three ways to add coverage to non-covered things.
Endorsements


Endorsements can extend your coverage to include perils that are generally not insured. For example, you can purchase endorsements to cover identity theft damages. Or sewage backup and earthquakes.

Endorsements cover categories of items, like all your clothes.

Or, you can buy a scheduled personal property endorsement for single items valued up to $5,000.


Floaters


Floaters expand coverage on single items. If you own antiques, specialized high-tech equipment, vintage furs, ancient artifacts, or other items such as jewelry, you can purchase a floater and itemize these valuables. Your typical renters policy will cover your smartwatch, but you need a floater for an original high-value Rolex that has been in your family since 1932.

Floaters are separate policies with separate terms and conditions. They are ideal for items valued at $5,000 or more.


Increase Your Policy Limits


Your other option is to raise your personal property coverage limit. However, this is not adequate for your most valuable property, as there are still coverage limits per individual piece. If you do not purchase a floater and a fire takes out all your possessions, raised limits will replace your kid's bicycle since it is within the per-item limit. However, you will not receive cash for your $15,000 Cannondale bike's replacement value because its value exceeds your policy limits.

If you own treasures, get them appraised before you insure them. That way, you purchase the right policy and coverage amount.
Best Renters Insurance Carriers in Missouri
The renters insurance market in Missouri is competitive. If you plan to move into a rental unit, do not hesitate to shop around for the right price and the best renters insurance company.
How Much is Renters Insurance in Missouri?
Average renters insurance premiums range from $8.00 to $21.00 per month in Missouri. That gives you up to $30,000 coverage for your possessions. You can also get renters insurance discounts if you have security systems, no or a low number of past claims, etc.
Keep in mind that this estimate is an average cost of renters insurance -- not a firm one. Your zip code (where you live) can raise or lower your renters insurance rates, as can recent criminal activity, coverage amounts, your credit score, etc.
You will pay more if you add endorsements or floaters and lower deductibles. The cost of that additional coverage depends on your chosen limits and the number of items subject to those provisions.
Is Renters Insurance Required in Missouri?
No. Renters insurance is optional and not required coverage in Missouri.
Can Your Landlord Make You Get Renters Insurance in Missouri?
Yes. Renters insurance ensures coverage for any accidental damages caused by you, which also helps your landlord. For that reason, a landlord may require tenants to carry renters insurance and ask for proof before signing a rental agreement with you.
Renters Insurance Claims
Be prepared before you need to file a claim. When you move into your rental, start by taking an inventory of your belongings. Your insurance company likely has online tools and forms for this task, but you can also download a home inventory checklist from the Missouri Department of Insurance. If you do this now, you will be ready if a covered loss arises.
If you fall victim to burglary, you need to file a police report before filing a claim. Insurance carriers will reject a renters insurance claim if you do not report the theft to the police.
Get an Online Renters Insurance Quote
It is easy to find a renters insurance policy that covers your potential losses and falls within your budget. When you examine how much it would cost to replace every possession in your home, the expense clearly becomes worth it. Click below to get a personalized renters insurance quote.
Hope that helps!
Get an Online Renters Insurance Quote
At your service,
Young Alfred