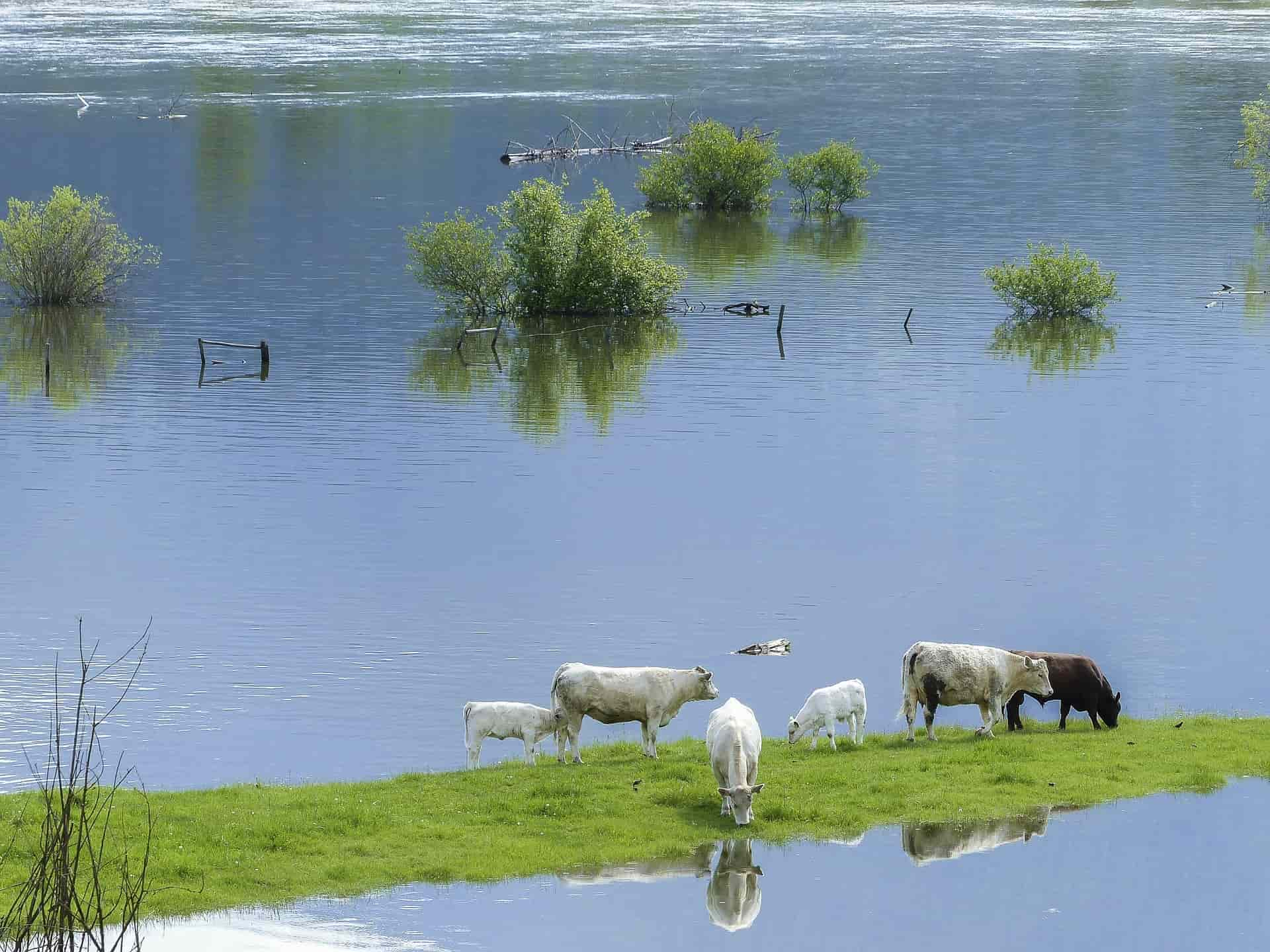 Risk Rating 2.0
The National Flood Insurance Program (NFIP) provides more than five million flood insurance policies to 22,500 communities in the U.S. This federal government program filled the insurance gap when the insurance industry would not provide insurance coverage for high-risk flood areas.
Its administrator, Federal Emergency Management Agency (FEMA), recently introduced the Risk Rating 2.0 initiative. It intends to be a more equitable means to price flood insurance.
Here is how this new approach will affect flood insurance premiums once implemented.
What is Risk Rating 2.0?
FEMA has not changed the NFIP rate structure since the program initially started in 1968. Risk Rating 2.0 is an update, but it also takes a fairer approach to setting flood insurance premiums. It is not an attempt to change rates, rather it is a change to the factors used to calculate each home's NFIP flood insurance rate.
FEMA and Risk Rating 2.0
The NFIP is a division of FEMA. In its 2018-2022 Strategic Plan, FEMA sets three primary goals:
Create a culture of preparedness.
Ready the nation for catastrophic disasters (especially during hurricane season).
Reduce the complexity of FEMA.
The NFIP lines up with these goals, except the third one.
The Current NFIP Flood Insurance Rate Setting Problem
FEMA assigns NFIP with static measures that currently do not adapt to a home's circumstances. The current system emphasizes the property's location in a Flood Insurance Rate Map (FIRM). When NFIP started, there were few tools available to assess flood risk. They only had FEMA flood maps based almost entirely on elevation.

Fast forward to 2021. Now, technology, enhanced knowledge, and mapping data models create better ways to assess flood risk. FEMA can map floods but also measure their frequency and type.
Besides elevation, other factors are important, too, like flood frequency and type and likelihood of heavy rainfall. Another ignored factor was rebuilding costs after a disaster.

The current rating methodology never assessed any of these factors. Frequently, those living in lower-value homes ended up paying more than those residing in higher-value homes. Risk Rating 2.0 considers these factors and includes rebuilding cost, which allows for equitable premium distribution for property owners based on home value and unique flood risks, rather than mere flood maps.

Some aspects are not changing. They are:
Rate Hike Controls. Risk Rating 2.0 maintains limits on rate hikes. Rates may not increase by more than 18 percent per year.

FIRMS Remain. It also continues to use FIRMs to assess the flood risk, rebuild requirements, floodplain management strategies, and see if a location's flood insurance is mandatory. FIRMs also remain as tools for creating flood management policies.

Discounts Remain. Finally, it keeps features from the original risk ratings, including premium discounts for pre-FIRM subsidized and newly mapped properties. Policyholders can still transfer their discounts to the next homeowner. The discounts for participation in the Community Rating System continue to apply.
NFIP and Risk Rating 2.0 Timeline
NFIP will roll out Risk Rating 2.0 in two phases:
Phase I. Risk Rating 2.0 starts for new policies beginning on October 1, 2021. Renewing policyholders may see discounts on their premiums.

Phase II. Policies with renewals on or after April 1, 2022, will price according to Risk Rating 2.0.
New Risk 2.0 Flood Insurance Rate Setting Criteria
Once implemented, flood zones alone will not determine your premium amount. Instead, your premium depends on:
Flood Mitigation Features. Specific features of your home and property, e.g., whether you flood hardened your home or took other preventive measures

Structural Risks. Structural variables like street foundation type, the lowest floor of your home compared to base flood elevation

Rebuild Cost. Your home's cost to rebuild

Flood History. Flood frequency and sources

Distance from Water. Including sea levels and types of water bodies

Elevation. Elevation of the property concerning its flood source
What Effect Does Risk 2.0 Have on Your Flood Insurance Premium Price?
It depends. Higher value single-family homes will likely see an increase in premiums, although not by more than 18 percent per year. Lower-value homes may produce lower premiums unless property construction or environmental issues increase risk.
FEMA Flood Insurance Rates for Your Primary Home
While Risk Rating 2.0 created fears of skyrocketing premiums, that is unlikely to occur.
Twenty-three percent of policyholders may see a decrease.
Another 66 percent will see an average of zero to $10 a month increases.
The remaining 11 percent of policyholders may see their premiums increase by $20 or more.
HFIAA Surcharge
The Homeowner Flood Insurance Affordability Act (HFIAA) adds a $25 premium surcharge for residences and $250 per year for non-residential properties and non-primary residences, like rentals and vacation homes. This surcharge has been part of flood insurance premiums since the act passed in 2014, and it will remain.

When your policy renews, be prepared to prove your home is your primary residence, or you will pay the $250 surcharge. You can provide:
Proof with your driver's license
Auto registration
Proof of vehicle insurance
Voter's registration card
School registration for your children
Any homestead tax credit forms
The $250 surcharge is not part of the premium increase.
Flood Insurance Premiums or Non-Primary Homes
As mentioned, flood insurance premiums cannot increase more than 18 percent per year for primary residences. Other properties may see an increase of 25 percent per year. They include:
Non-residential properties
Non-primary homes
Business properties
Properties suffering repetitive damage from floods
Properties with excessive damage (See CRS Report RF45999, Page 11)
Congress and FEMA Flood Insurance
Another goal for Risk Rating 2.0 is financial stability for the NFIP. The Biggert-Waters Flood Insurance Reform Act, created in 2012, made premium costs better reflect flood risks. Risk Rating 2.0 is an effort toward that goal.

The National Flood Insurance Act, created in 1968, requires FEMA to review and revise how to set premium costs. Since this is a mandate from current legislation, Risk Rating 2.0 does not require congressional approval.

However, the NFIP is due for reauthorization on September 20, 2021. Members of Congress never failed to renew the NFIP, but any criticism of Risk Rating 2.0 may emerge at that time. Many have concerns about the new system raising rates. However, as stated above, those increases mainly affect non-primary residences and business properties, not homes.
Flood Insurance Legislation Update
Any legislation updates will likely happen at reauthorization near September 20th, 2021. For now, the current and main update is Risk Rating 2.0.
New Flood Insurance Rates in Florida
Florida flood insurance rates have increased for years, especially after Hurricane Harvey. Most Florida coastal areas are within a high-risk flood zone. Therefore, Florida homeowners are understandably concerned about their insurance coverage and premiums.

Under the current rating method, premiums increase by an average of 11 percent or $8.00 per month. Premium increases under Risk Rating 2.0 will average $2.00 to $12.00 a month. Florida homeowners are unlikely to see premium increases of more than $20.00 per month.
FEMA Rates Going Up - What Can You Do to Get a Lower Rate?
Generally, homeowners with high-value properties may see an increase in their flood insurance rates. However, Risk Rating 2.0 still limits the rate increases to 18 percent per year. While you may need to make slight budget adjustments, the transitions through Phase I and Phase II will make these increases easier to handle, and they will not shoot up by astronomical percentages.

Also, remember that the most significant increases mainly affect non-primary residences and business properties.
There are certain things you can do to qualify for a lower rate, including
Fix flood damages. If you have claimed flood damage in the past and did not fix the damages, your premiums will increase. Fixing damages will lower your premiums.

Harden your home against flooding.

The following methods will help your home resist floodwaters.




Installing impact windows and doors helps prevent hurricane winds from breaking openings and allowing water to enter your home.

Buy flood barriers for your home and let your insurer know what you are using.

Upgrade to current building codes related to flooding.

Raise the elevation of your home. The first floor should be a certain distance above the base flood plain. We recommend going higher; the height depends on your area and planned future building code changes and expected climate changes.

Relocate your home out of a high flood area. This is extreme, but if floods are extreme at your address, this might be a wise long-term solution.

Dry floodproof your home. Seal all possible water entry points. This is only recommended for homes without a basement or crawlspace.

Wet floodproof your home if you have a basement or crawlspace. Wet floodproofing is a method of replacing basement materials with water-resistant materials.
These steps can be vital if your home's value is higher than average, as your premium will reflect rebuilding costs. If you minimize the risk of needing a rebuild, that will reduce your premium.
If you wish to buy flood insurance or receive guidance on NFIP's Risk Rating 2.0, our agents are ready to help. Use our online app to request a homeowner flood insurance quote.
Hope that helps!
Free Online Flood Insurance Quotes
At your service,
Young Alfred