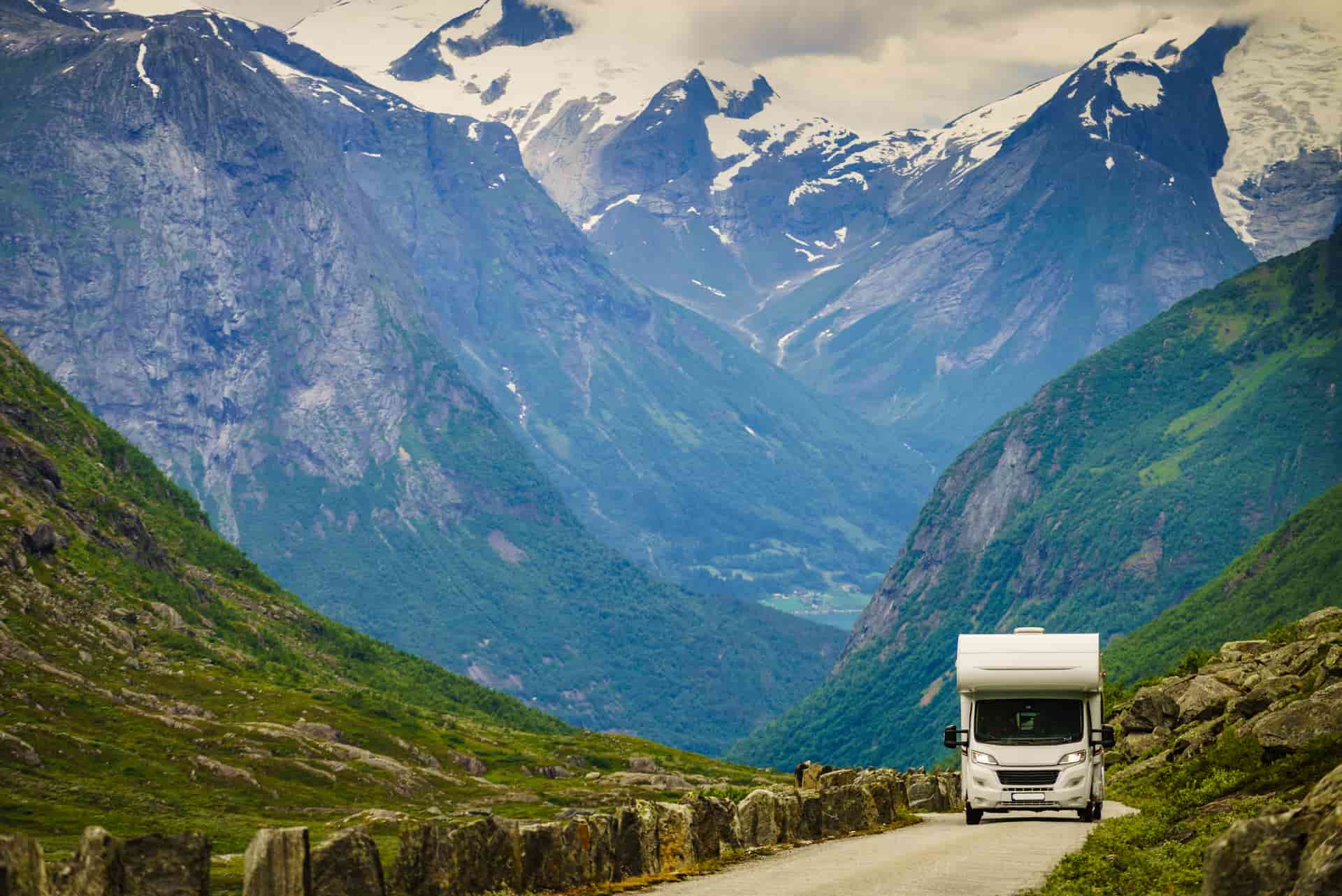 RV Insurance - Florida

RVing is a big industry, with over 11 million households owning at least one motorhome or trailer. With so many RVs on the road, owners must insure their assets from any potential damages, either from natural disasters or other motorists.
Because an RV is a combination of car and home insurance, it is necessary to purchase RV insurance separately from other policies. Living in Florida makes it easy to travel to fun and exotic locations in your RV, so protecting it is a priority.
Let us discover what it takes to insure an RV in the Sunshine State.
Is RV Insurance Required in Florida?
Yes, because travel trailers or motorhomes share the road with other vehicles, they must have insurance. The minimum RV insurance requirements are the same as they are for regular cars or trucks. The minimum liability is at least $10,000 of personal injury protection (PIP) and $10,000 of property damage liability in Florida.
Because Florida is a no-fault state, individual drivers must seek compensation from their respective insurance companies for accident claims. So, even if you were not at fault, you cannot sue the other driver for medical payments or additional costs. Rather, PIP insurance helps pay for your own injury expenses like missing work due to injury.
Property damage liability, however, only pays for damages to the other car. So, if you want to protect your RV, you will need to upgrade your insurance. We will discuss additional coverage options later.
Average Cost of RV Insurance in Florida
RV insurance rates depend on a few factors, such as the type of RV you are using (i.e., fifth-wheel trailer vs. class A motorhome) and the type of coverage you want.
Liability-only insurance is the cheapest because it only pays for damages to other vehicles and drivers. In that case, you can expect to pay around $120 per year. For trailers, standard RV insurance costs around $500 annually, and motorhomes can cost almost $850 for the year.
That said, if you are a full-time RVer, you can expect to pay more for motorhome insurance since you are on the road more often than a part-time traveler.
What Does Florida RV Insurance Cover?
Basic RV insurance coverage works the same as car insurance, but most insurers offer unique add-ons for RVers. First, let us break down the standard RV/auto insurance coverage options for injury and property damage:
Personal Injury Protection (PIP). As we mentioned, Florida is a no-fault state, so any medical bills or related costs come from your insurance company, not the other driver's.

Property Damage Liability. If you hit someone else's car with your RV, this insurance pays for repair costs to the other vehicle, not your own.

Collision Coverage. In this case, your policy pays for damage to your motorhome from an auto accident or collision.

Uninsured or Underinsured Motorists. Although all states require auto insurance, some drivers may not have sufficient coverage (if any). This add-on can help pay for damages that would otherwise come from the other person's insurance provider.

Comprehensive Coverage. Your RV can get damaged from various elements, not just crashes. Comprehensive insurance pays for incidents like theft, vandalism, falling objects, fire, and more. In Florida, remember that you must worry about hurricanes and other natural disasters, so this insurance can be valuable.
RV Insurance Add-ons
Traveling in recreational vehicles is much different from going by car or truck. Whether you are a full-time RVer or a weekend warrior, here are some upgrades you can get for your motorhome.
Roadside Assistance. Changing a tire or running out of gas is more challenging when you are in an RV. Most policies offer 24/7 assistance, even if you are out of state.

Total Loss Replacement. As with any other vehicle, RVs depreciate over time. If your RV gets totaled, this coverage pays for a brand-new one, even if it is worth more than your current model.

Vacation Liability Coverage. Since you live in the RV while parked, vacation insurance pays for any legal costs related to injuries and other incidents deemed your fault. Most policies start at $10,000, but you can upgrade your personal liability protection if necessary. It pays for lawsuits. It also pays for other people's property damage when you are at fault.

Full-Timer's Liability. This add-on is only meant for full-time travelers since they live in their RVs throughout the year. The insurance works the same as vacation liability, meaning that you can increase your coverage as needed.


Medical Payments Coverage

. While liability insurance pays for legal fees, medical payment coverage helps cover other people's medical expenses related to injuries or other incidents. You can get this add-on for both accidents on the road or while you are parked for the night.

Loss Assessment. If you stay in an RV park, you might have to share liability with other owners. Loss assessment coverage helps pay your portion of these costs.

Emergency Expense Coverage. If your RV gets damaged, and you cannot stay in it while it is repaired, you can add emergency expense insurance to help pay for hotel costs and accommodations until your RV is ready to roll.


Personal Belongings

. RV insurance does not protect your personal property inside the vehicle. Instead, you must purchase a separate policy to cover them in case of physical damage or theft. Replacement cost value insurance pays for new items, while actual cost value coverage only reimburses based on the item's current depreciated worth. You must choose which one you prefer.
Best RV Insurance in Florida
Protecting your trailer or motorhome is easy when you can get quotes from multiple companies. Here are the RV insurance providers that Young Alfred sells in Florida.
RV Insurance Quotes Online
Do not hit the road without comprehensive insurance for your RV. Let us compare quotes and help you get the best rates and coverage options for you and your travel companions.
After you get your quote below, an agent will email you offering to help. It is your choice to accept or not. Once you select your insurance plan, we can also be your insurance agency and help you easily file a claim. Click the RV quote button below to see what we can offer!
Hope that helps!
At your service,
Young Alfred