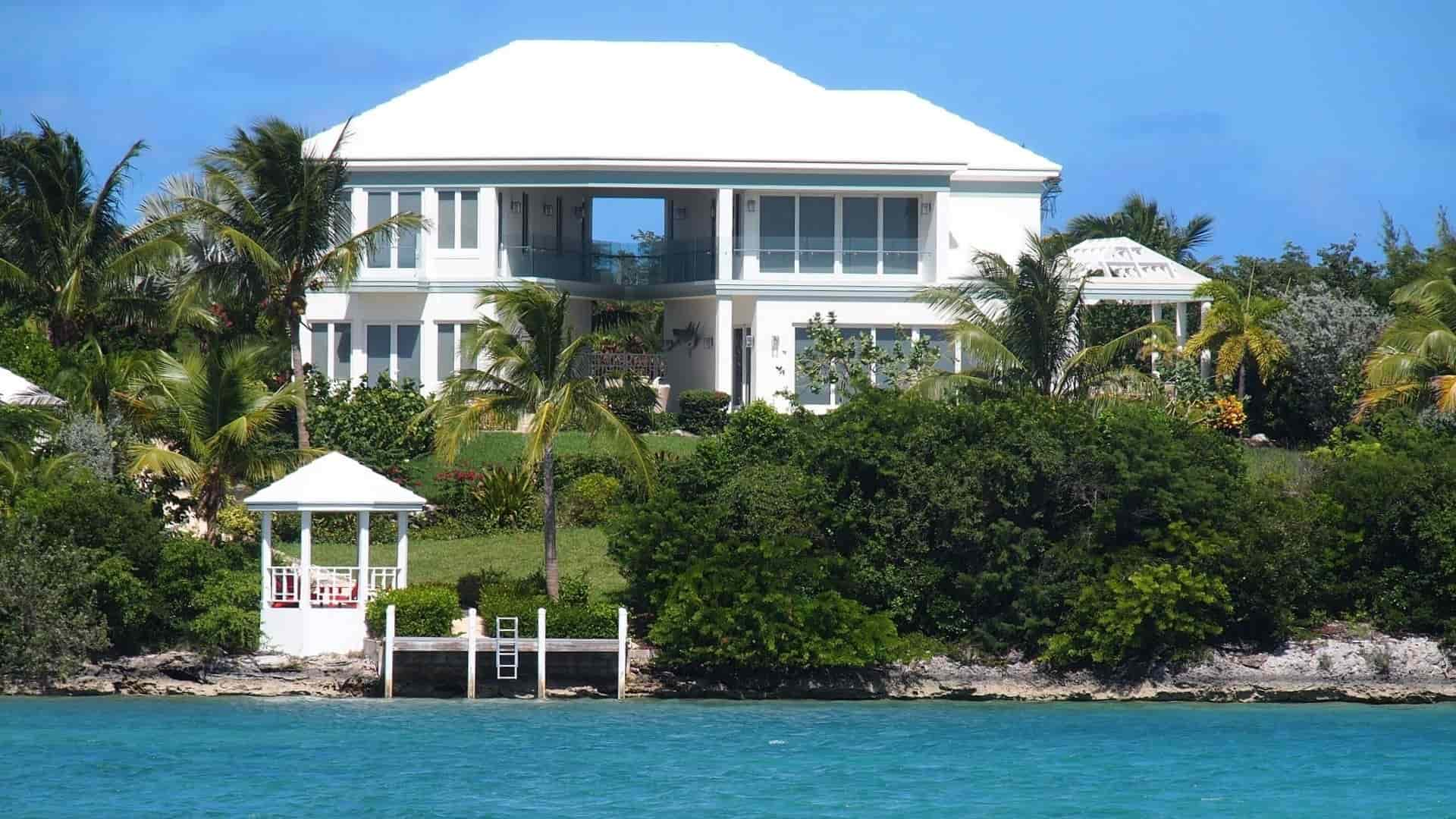 SageSure Insurance Review
On average, around 5.4 percent of homes in the United States will file an insurance claim. Most are property damage claims. Although the chances of experiencing such damage are relatively small, you want to make sure that you have the best insurance for your specific geography. This article will review SageSure Insurance, which operates on both sides of the U.S.
Before getting a homeowners insurance policy, it helps to compare different companies and rates. Here is everything you need to know about SageSure Insurance.
The Protection
At first glance, it appears that SageSure is a standard insurance company, meaning that it underwrites property policies. However, this company is unique in that it partners with other insurance carriers across the country. Depending on your zip code, you will get a policy from one of SageSure's partners. For example, for those living in Alabama or Texas, FedNat Insurance is one of the primary providers.
Instead of having offices across the country, SageSure is a centralized hub for a network of insurance agents. Since some of these partners operate in the same states, you can get an insurance quote from multiple insurance agencies. That allows you to examine which one is right for your needs.
Since coverage options vary by state and provider, you will need to check with us for exact information. However, here are the most common policy options available.
HO-3 Home Insurance
Most homeowners policies are HO-3, making it highly likely that you will get this for your property. This insurance typically is broken into five categories:
Structure (A)

. This section protects the house itself and anything attached (i.e., a garage). Typically, category A covers most situations, but there will be specific limitations. For example, you may have to add hurricane or flood insurance, depending on where you live.
Structure (B). This category covers detached structures beyond the main property, such as a pool house or gazebo. Again, the policy protects against most perils but pay attention to any specific exclusions within the insurance.
Loss of Use (D). If disaster strikes and forces you to move out of your home, you will need additional living expenses (ALE) to pay for things like hotels and food while your house is under repair. This loss of use category pays out when your home is uninhabitable.
HO-5 Home Insurance
While an HO-3 policy covers most items and situations, there can be specific exclusions (i.e., water backup or flooding). If you want comprehensive homeowners insurance, an HO-5 policy is much more open-ended.
One of the most significant differences between these plans is that HO-5 usually provides replacement cost coverage for all belongings. There are no exclusions. You may still need floaters for expensive assets, but you can sleep easier at night with HO-5.
Wind Only Coverage
Residents in states where hurricanes or high winds are common (i.e., Florida) need to protect against those winds' potential devastation. While wind coverage comes standard in most homeowners insurance policies, around the coast, many carriers sell X-wind policies, meaning NO wind coverage. You may need to purchase an additional policy for downed trees and debris as a result of high winds.
Dwelling Fire (DP-3) Insurance
If you live in your house, you are protected against fire damage. However, if you own an unoccupied property or rent part of your home (i.e., a duplex), you need dwelling fire protection. You cannot usually get standard HO3 home insurance policy for rental properties or vacant units.
Manufactured Home Insurance (MPO)
For those living in a manufactured home, standard homeowners insurance is not generally available. Instead, you can get MPO coverage that works much like HO-3 insurance. Usually, these policies only provide actual cash value for belongings and do not have a section for detached structures. MPO policies are HO-7 policies.
There may also be a longer list of excluded perils. So, be sure to read through the policy and ask about endorsements to protect yourself, your family, and your stuff.
Condo Insurance (HO-6)
There are many benefits of purchasing a condo, but you must insure it like anything else. Condo insurance covers everything within your residence, including renovations and add-ons like fixtures or new walls. Although the condo board will protect shared spaces in the building, you need your unit's plan for walls-in coverage. Otherwise, the costs of any damage or theft within will come out of your pocket.
Be aware that condo insurance is more limited. For example, you may not have earthquake or flood coverage, including sewer backup. So, read through the policy and add anything you may be missing.
The Carrier
SageSure began in 2006 with a mission to provide extensive coverage for coastal states. SageSure's primary objective is to offer customized plans for these states' residents since most insurance companies offer limited protection. SageSure can help its customers better since coverage options are much broader by creating a network of coastal agents. Rather than having only a few policies available, SageSure can refer different providers to its clients in almost all coastal states.
The company focuses mostly on homeowners insurance, but it offers protection for small businesses through the same coverage network.
Where is SageSure Insurance Available?
This company operates in 14 states, including Alabama, Connecticut, Louisiana, Alaska, New Jersey, North Carolina, Massachusetts, California, New York, Florida, Virginia, Texas, South Carolina, and Mississippi.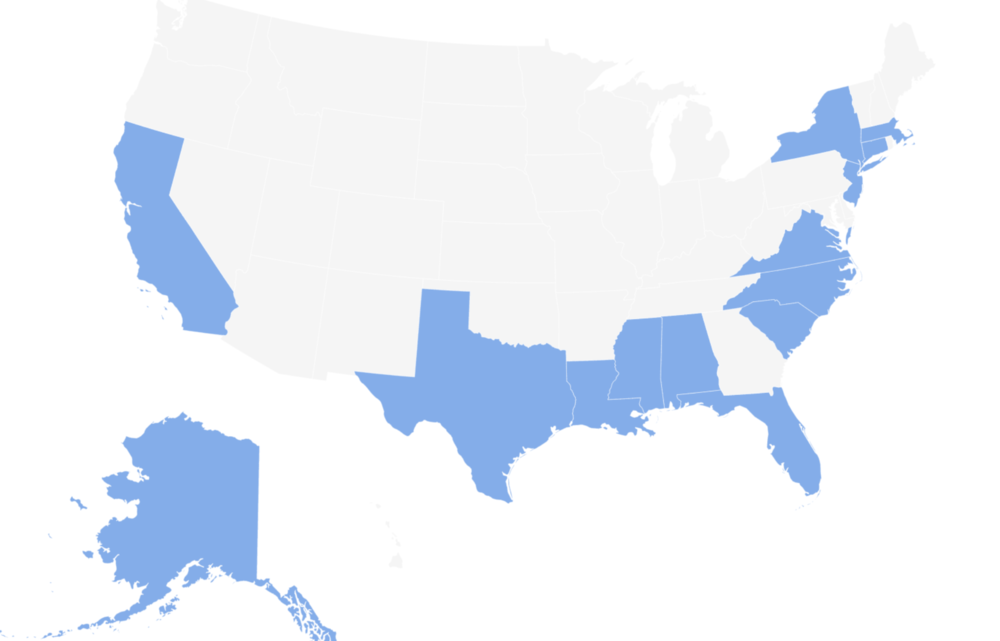 SageSure Insurance works with nine different partner companies, many of which operate in multiple states. You can see their partner's coverage options and carriers through the company's partners page.
The Claims
Because you are buying insurance through a certified partner and not SageSure itself, filing a claim is a bit different. Fortunately, SageSure makes it more streamlined by providing an online portal and mobile app to submit your claim documents. You will need to connect with your specific insurance company to ensure that you submit the right forms and information.
For example, if you live in Jersey City, your provider may be Wilshire Insurance. No matter where you are, however, SageSure allows you to connect with the right team. When you purchase your SageSure policy through us, we can help you prepare your claim.
Although there may be unique details for individual companies, the claims process often has three steps:
Step One:

File a Claim.

Take as many claim photos as possible and provide as much information to your insurance agent about the situation.
Step Two:

Get an Assessment.

The insurer will send a claims adjuster to verify the damage and assess the costs.
Step Three: Get Paid

. The time between filing a claim and finally getting a check varies. It can take a few days to a few months, depending on the situation. Only expect a check if the proximate cause of the damage is covered and within the coverage limits of your specific insurance policy.
The Conclusion
If you are having trouble getting specific protection for your home (i.e., hurricane damage) because of where you live, we make it easy to compare insurance rates and plans designed for coastal areas.
Get a SageSure Quote
Before buying home insurance, make sure you are getting a competitively priced policy. We can help you compare SageSure coverage options to find affordable coverage for your home.
Hope that helps!
Online SageSure Home Insurance Quotes
At your service,
Young Alfred