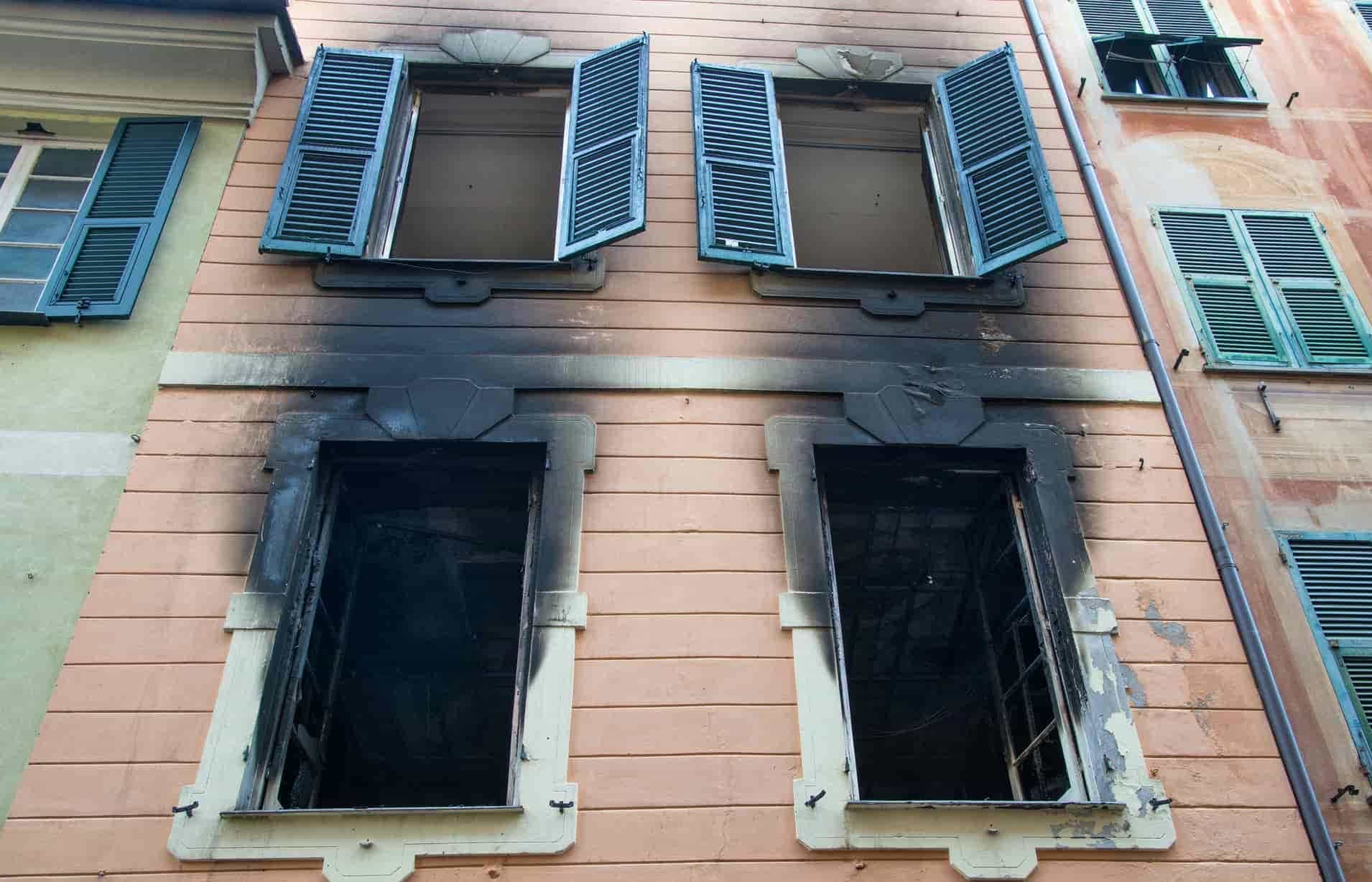 Smoke Claims - Are They Covered?

Smoke damage leaves a smell across your walls, your bed, even your sofa. When it comes to filing a smoke damage home insurance claim, most people don't know if they are covered.
Is Smoke Damage Covered?
You are likely covered if you carry home insurance and the smoke damage was not intentional. The most common home insurance policy is the HO3 while the most common renters insurance policy is the HO4 -- both cover the common perils of smoke and fire loss. They also include property insurance.
Fires are terrifying and all too common; FEMA reports that 30% of all fires in the United States are house fires, which keep our fire departments busy.
According to the NFPA, every 24 seconds, a fire department responds to a new fire. The leading cause of home fires and injuries is cooking -- and the smoke causes more home fire deaths than the heat or flames.
That is why you need to select a good policy from an insurance carrier with experience, just in case.
What Is Covered in Your Smoke Claim
Your policy will cover losses of your home and the type of things people have in their homes, like furniture, housewares, and at least some personal possessions. Your policy's personal property coverage protects those items. And it will generally cover the following if damaged by smoke as well:
If you have significant jewelry, artwork, electronics, including high-end sound systems or expensive camera equipment, you may want to purchase an additional rider and plan to itemize those valuables on your insurance policy.
Smoke Claims that are NOT Covered
Your claim might be rejected due to one of these reasons:
Arson
That may seem obvious, but your policy will not cover the willful and intentional destruction of property if you set a fire. Sorry, you're not getting the cash you wanted, but at least you won't have to file a claim for smoke damage. However, if you were the victim of arson, you're still covered.

Manufacturing of Controlled Substances
If you're thinking of doing a Breaking Bad and setting up a lab in your kitchen, any resulting smoke, soot, ash, or fire is not covered. If you are growing marijuana in your basement and have a fire because you're pulling more electricity than the wiring will support, that's not covered, either.

Fireworks
Making fireworks at home sounds fun, but it is a terrible idea. You're not covered for creating any illegal things; in addition to legal ramifications, your homeowners or renters policy won't cover you if these chemicals blow up or catch fire and damage your home or people. Please don't do it, leave the fireworks to the expert pyrotechnics:



Personal Items with Policy Limits
Check your policy limits. If you have numerous valuable damaged items that exceed the Coverage C sub-limits of your standard plan, you will find out during the claims process. For the future, consider a separate insurance rider for expensive personal property.

Industrial or Agricultural Operations
Industrial or agricultural operations are businesses that require commercial insurance. If you are not the owner of these operations, you will have to make a claim or sue the owners for damages.

Vacant Property
If you are a property owner, you will need to talk to your insurance agent about a different type of insurance, the DP1 Policy, if the premise is vacant.

Neglect
If your damage is the result of negligence, your insurance adjuster might deny your smoke damage claim. Smoke claims are typically covered, so if they reject your claim when you strongly believe you were not negligent, hire a public adjuster to fight for you. Here are 13 additional home insurance claim tips to help you file a successful claim.

Partial Loss
Your smoke and fire claim adjuster may determine only a portion of your home is damaged vs. having a total loss. In this case, be sure they did not miss hidden damage in attics, crevices, cracks, and be sure to hire professional smoke cleaners.

How Much Smoke Damage is Covered?
When your home gets exposed to smoke and has excessive smoke damage, you will almost certainly need to have your home and possessions cleaned after the adjusters assess the damage. Other questions you may have:
Will your insurance cover professionals, or will you need to DIY?

What should I do to ensure insurance pays for a professional cleaning?

Will your policy cover the cost of replacement? What is the amount of money you need to purchase a new sofa, or will you get actual cash value, which is what the insurance company thinks a ten-year-old sofa is worth, or will they pay to restore the couch to its pre-loss condition?
Each insurance policy has coverage limits that will define the extent of your smoke and fire insurance claim, which is why it is worth your time to compare policies.
With luck, you will never have a fire and never have to deal with filing a claim for smoke, ash, soot, fire, or its accompanying water damage. If you do and your adjuster's advocacy fails, contact the department of insurance in your city and or state. A little preparation now can minimize an uncertain time if disaster does strike.
If you are buying home insurance, we can compare 40+ insurance companies and provide you a free online home insurance quote. Or, if you're just wondering who the best insurance carriers are that cover perils specific to your area, we have a free home risk report tool.
At your service,
Young Alfred