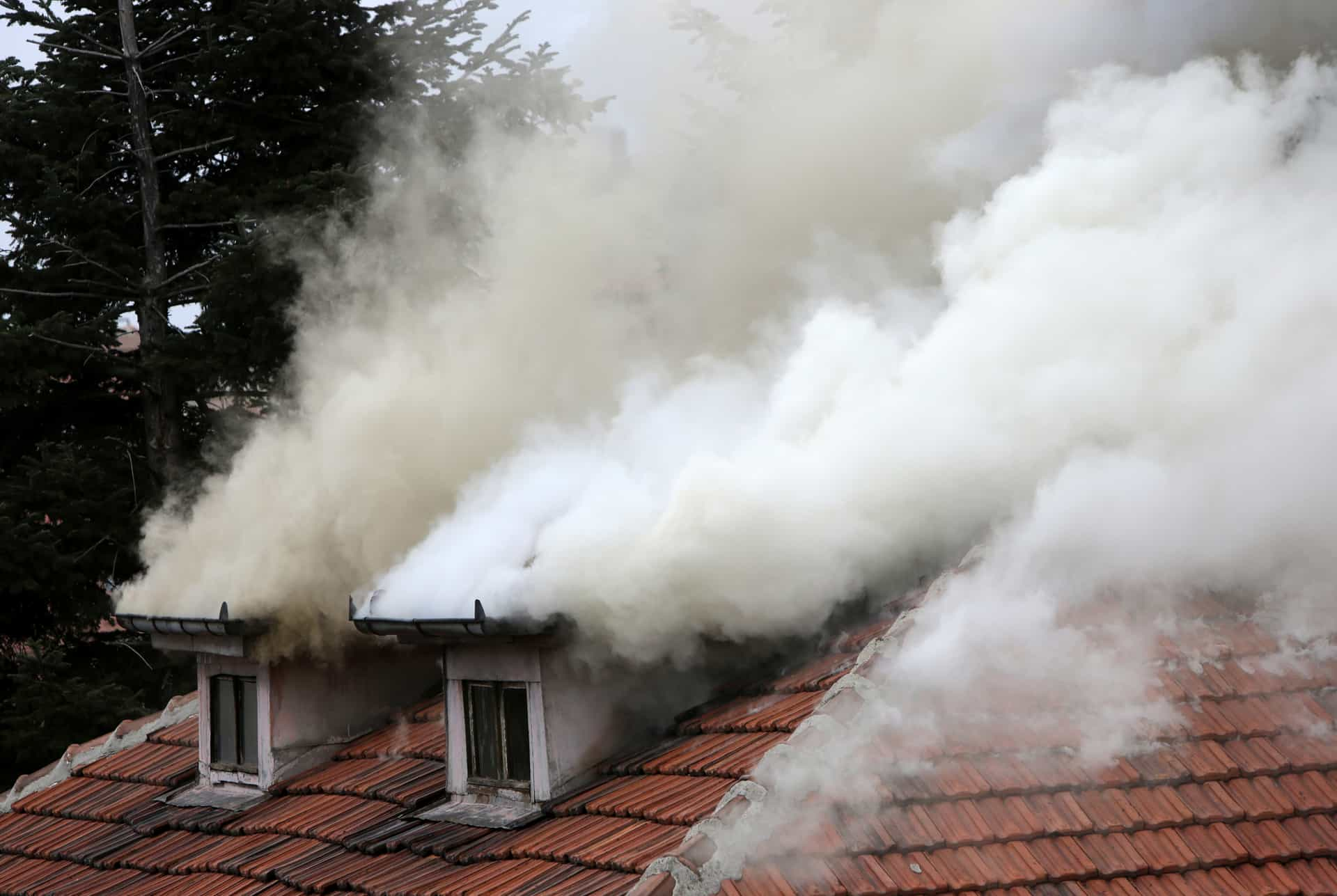 Claiming and Cleaning Smoke Damage
There is a saying that where there's smoke, there's fire. But that is not precisely true -- sometimes, smoke damage can occur without visible flames.

Smoke causes various types of residue, dirt, and bad smells. It is a homeowners nightmare, and even at its mildest, it is a big headache to clean. Then you must learn how your homeowners insurance policy will cover a smoke claim.

Smoke, even without flames, is dangerous. According to the National Fire Prevention Association, more fire deaths occur by smoke inhalation (carbon monoxide) vs. burns, rubber, plastic, and foam that releases cyanide.
What Is Considered Smoke Damage?
Smoke damage includes both odor and physical residue left behind from burnt materials and includes different types of dirt, smoke odors, and even toxic particles. Smoke damage requires cleaning, repair, or replacement include walls, ceilings, window treatments, clothing, bedding, furniture, jewelry, art, books, and photographs.
Your home insurance covers smoke damage and professional cleaning. The most important thing for you to do, other than file an insurance smoke claim, is to pick the best public adjuster to assess your damages and a smoke remediation company to remove the smoke damages.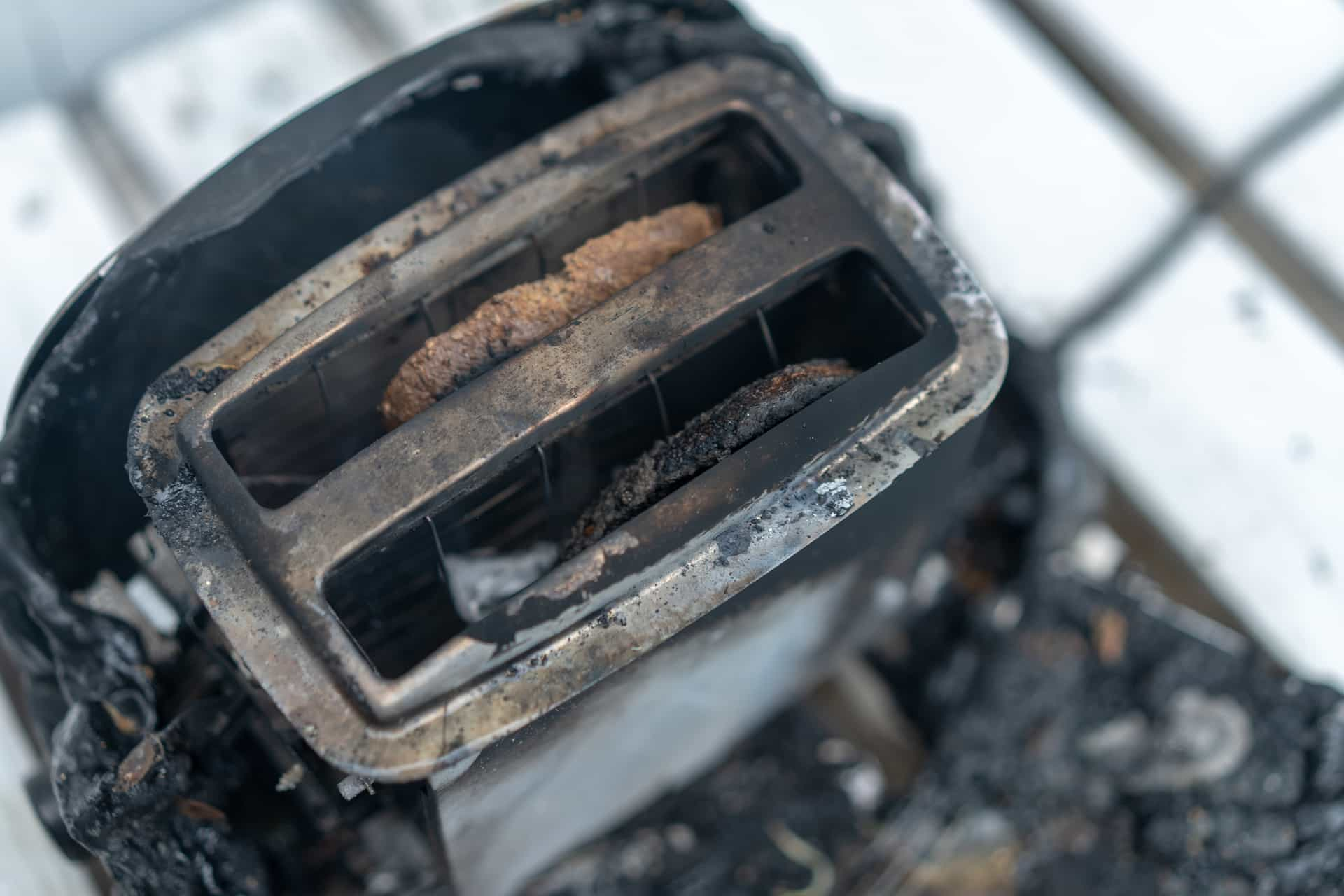 What Does Smoke Damage do to a House?
Your homeowners insurance covers all types of fires and smoke damage. Coverage includes smoke and soot, ash, protein smoke, furnace soot, wet or dry smoke, plastic or rubber smoke, candle smoke, and removal, replacement, or repair of that smell of smoke, residue, and damaged property.
Wet Smoke Creeps into Crevices

Wet smoke damage needs quick action. It has a pungent odor and causes discoloration. It is thick, sticky, and smeary, which makes it hard to clean because it works into tiny crevices around the home. You will need specialized products and methods, but since your insurance will most likely pay, we recommend hiring a professional remediation service.

Dry Smoke Odor Lasts

Imagine the smoke residue that you can blow away. That is dry smoke, and it is relatively easy to clean. It has smaller, non-smeary particles. The odor is more bearable than wet smoke, yet it is lasting.

Rubber or Plastic Smoke Corrodes Bare Metal Surfaces

Burning rubber, plastic, polymers, and foam produces rubber or plastic smoke damage and burns with high energy at low temperatures. The smoke is acidic and can corrode and pit bare metal surfaces, so it needs to be treated immediately and properly with specialty products.

Protein Smoke Embeds into Fibers

Protein smoke damage is brutal, and you should not attempt to clean it. Household products will not work. Protein smoke develops from slow-burning food like poultry and meat or protein-enriched fiber. It is invisible and sticky with a pungent, strong odor that sticks to everything, stains varnished and painted surfaces, and is extremely hard to clean.

Hire a professional cleaner and do not touch anything and limit walkways; avoid embedding the smoke into fibers like the carpet in your home.

Furnace Soot Spreads through Air Ducts

Furnace soot occurs from malfunctioning gas-fired and oil furnaces. The ventilation system sends soot sediment everywhere, covering bedding, drapes, walls, cabinets, rugs, and furniture. The soot bonds to its targets, making cleaning difficult.

Be sure to maintain your furnace to avoid soot and smoke damages. If you detect the following, or if you already have furnace soot damage, call a professional maintenance company.
Excessive soot
Excessive noise
Short or frequent cycling
The blower continuously runs
Irregular flame
The furnace does not go on or stay on
Deficient heat
Candle Soot
Candle soot creates dirty house syndrome, which is visible and usually caused by decorative scented candles. The particles are so subtle that they lock into items, and you must disassemble your property to restore it.

If there is any fire or smoke damage, you will also likely have water damage. Whatever the type of smoke damage, it is distasteful, at best, and will most likely need professional cleaning and remediation. You might need damage removal, odor removal, fire damage restoration, removal of smoke damage, newly painted walls, etc.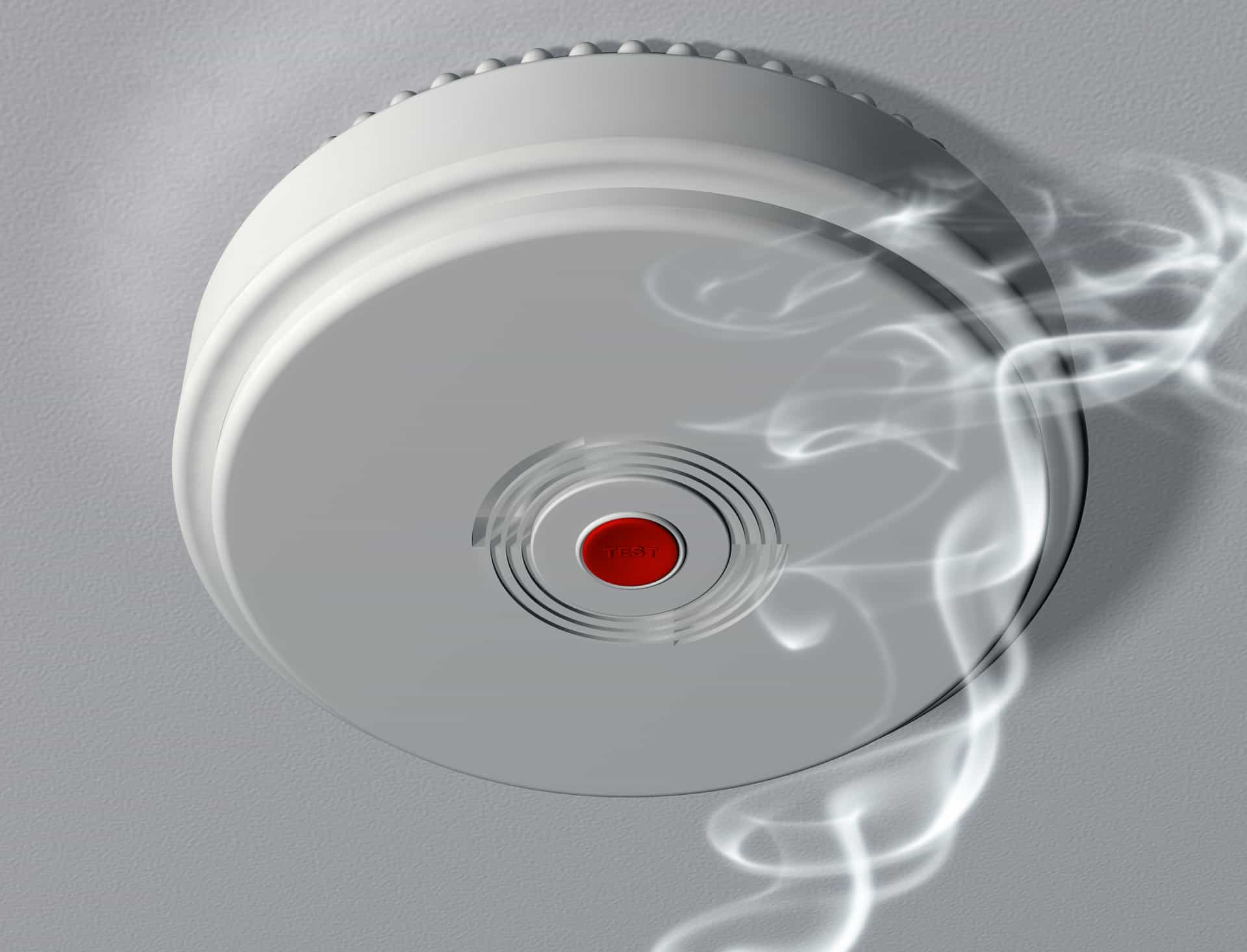 Vet Your Public Adjuster & Smoke Damage Restoration Company

Your first instinct is to grab a dry sponge and clean the smoke damage but stop yourself. Cleaning will most likely cause additional and permanent damage. We recommend pushing your insurance adjuster to get a fair payout to clean and restore your home.

It is crucial to hire a highly reputable public adjuster and compare reports with your insurance adjuster's inspection. Get a certified testing pro to test for dangerous toxins, damages, and hidden damages that will cause permanent damage if you do not repair the smoke damage now. They also check underlining building materials for foundation and structural integrity.

Testing identifies all smoke damage to fix as a measure to prevent permanent destruction. With the right public adjuster and restoration services company, you will enter your restoration process with peace of mind and confidence.
Cleaning Up Smoke
Whether a minor inconvenience or a life-threatening event, smoke damage results in an uncertain, terrifying time. Smoke damages and destroys your home.

Carrying the right insurance can replace and restore your property. While smoke and fire damage will always be covered, there are differences in reimbursement, cleaning, and accommodations. When you repair your home, be sure to compare policies before selecting one for you and your family. We can help you compare the top 40 homeowners insurance companies that cover fire, smoke, ash, and soot damage.
At your service,
Young Alfred