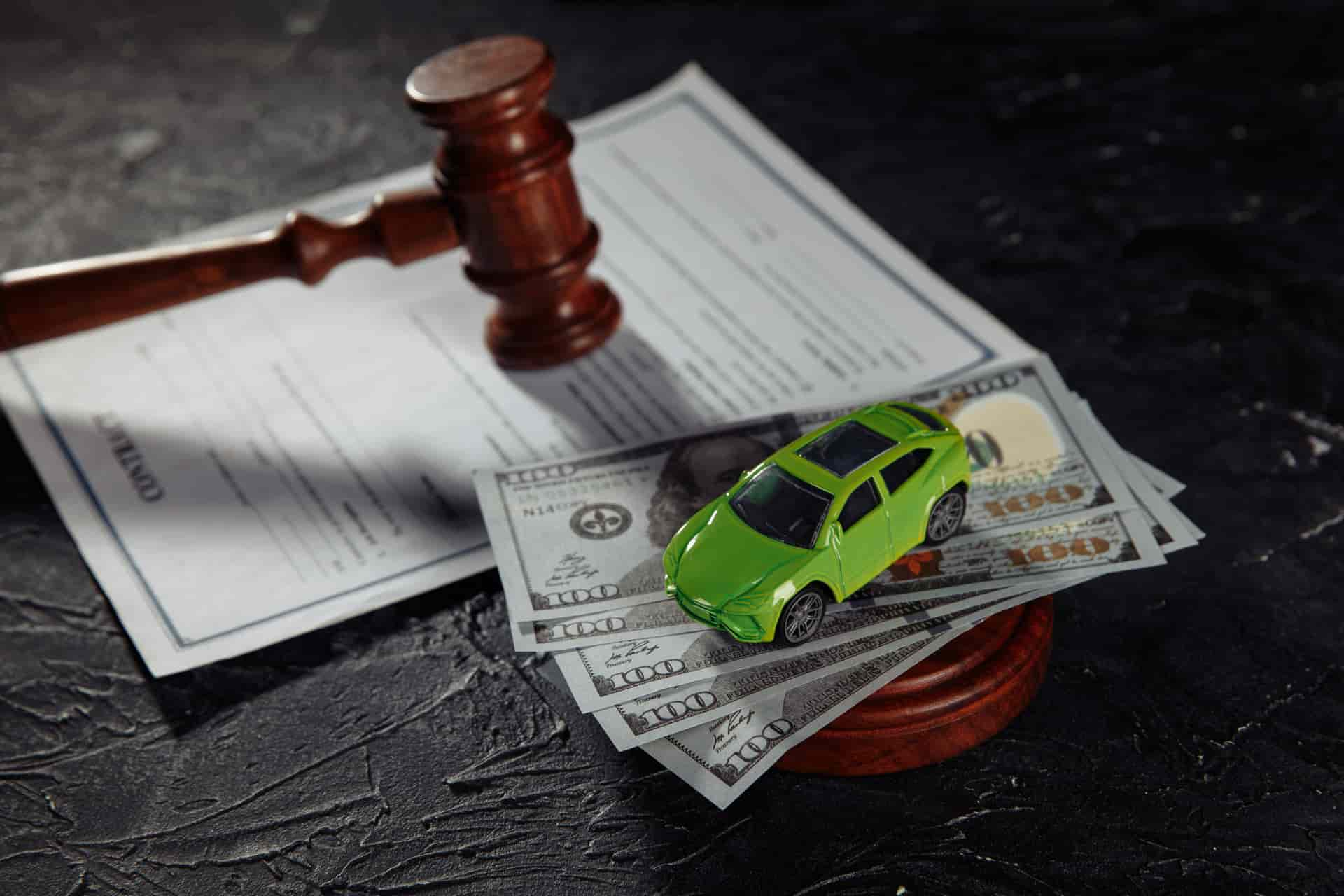 Subrogation Definition

There are around 38,800 road fatalities in the U.S. every year. Auto insurance offers adequate coverage for a serious incident. A key component of auto insurance you should understand is subrogation insurance.

This article discusses subrogation insurance and what it means for your car and property insurance.
What Is Subrogation?
Subrogation insurance refers to the insurer's legal right to pursue a negligent third party for losses. A third party is the driver of the car that hits your car. You are the first party, and your insurance carrier is the second party. Most insurance carriers hold this right. They use subrogation to recoup the claim amount paid to you, the policyholder.
When the insurance carrier seeks damages from a third party, subrogation gives them legal rights to seek compensation. If you do not have legal rights to sue the other party, your insurer also cannot sue. If you have the legal standing to seek damages, your insurance company can do the same.
Definition of Waiver of Subrogation in Insurance
Sometimes policyholders may sign a waiver of subrogation. In this provision, the insured party waives the right of having their insurer seek compensation or redress from a third party. Insurers usually charge extra for a subrogation waiver, around $25-$100. Subrogation waivers are common in leases and construction contracts.
If you sign a waiver of subrogation, your insurance carrier is prevented from pursuing compensation from the third party. The insurer cannot recover funds paid to you when they resolved your covered claim. These waivers limit litigation and legal conflict, particularly in contractual agreements such as construction projects. Mutual waivers of subrogation are typically signed more often in business settings rather than personal auto insurance policies.
How to Deal with Insurance Subrogation
Insurance carriers are responsible for the subrogation process and paying for these claims. The insurer needs to know about any accidents as soon as possible. This way, they have all the details to work with if a subrogation claim comes in.
Your insurer will act on your behalf, responding to the subrogation claim to resolve it in-house. They may request additional details to determine who was at fault for the accident. The same applies if you seek damages from the third party considered to be at fault for damages. If your insurer has the relevant details, they can continue moving this process forward for you.
2 Subrogation Insurance Examples
There are thousands of subrogation cases filed every year. They follow the precedent set by notable legal cases in the past. Here are two examples of subrogation to give you a better idea of how it applies to insurance purposes.
Auto Subrogation. Eighteen percent of car accidents that cause injury are linked to distracted drivers, such as texting while driving. There are many other examples of at-fault collisions. When your car is totaled or damaged by another driver's negligent texting actions, your insurer can seek compensation from the at-fault party.

Property/Casualty Subrogation. One out of every 20 insured homes have a claim each year, and sometimes these claims involve subrogation. Residential fires are an example of subrogation claims in home insurance.

Suppose you are a landlord, and your property damage results from negligence by your renter, such as leaving a candle burning. In that case, your insurance carrier may be able to recoup losses from your renter's insurance company.
How Long Does an Insurance Company Have to Subrogate?
Once a subrogation letter is received, insurance companies must follow the state regulations for subrogation. Active subrogation claims typically need to receive a response within 30 days.
When filing an initial subrogation claim against the person responsible for the damages, you may have up to 3-years before it is resolved entirely. The timing depends on the insurance category and your location.
Speak to your insurance company to confirm the process for personal injury and liability insurance subrogation.
Insurance Subrogation Claim
Subrogation offers protection against events that were not your fault. If another driver hits you, tell your insurance company. That way, they can process a subrogation claim and seek damages from the at-fault driver.

The key to a successful subrogation claim is providing as much evidence as possible initially. Early intervention, a clear cause, and origin make subrogation claims straightforward for car accidents, injuries at private properties, and healthcare bills.
Personalized Insurance Quotes
The U.S. insurance industry is enormous, with 1.32 trillion in annual insurance premiums. Click below to learn more about subrogation insurance and to get a personalized quote for auto coverage.
Hope that helps!
Home and Auto Insurance Bundled Quotes
At your service,
Young Alfred