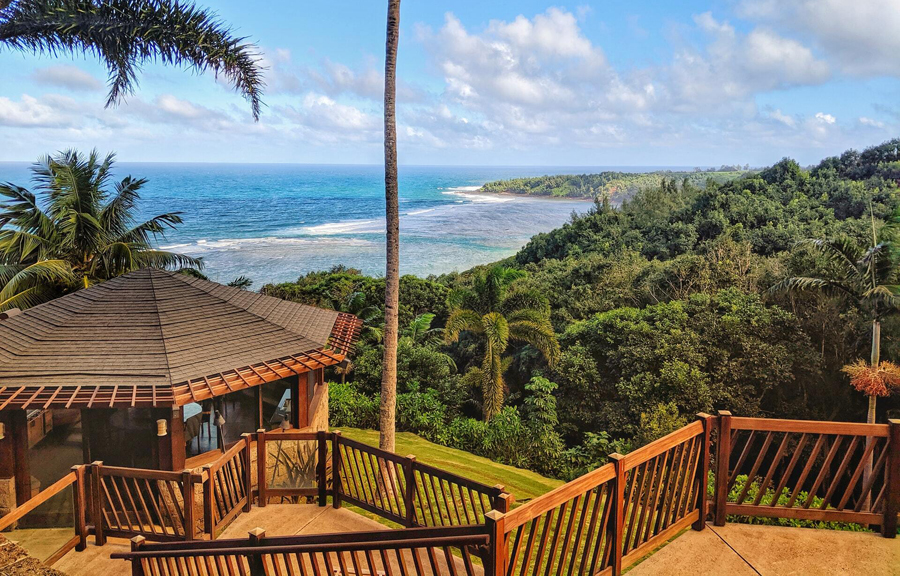 United Property & Casualty (UPC) Home Insurance Review

United Property & Casualty (UPC) Insurance was founded in St. Petersburg, Florida. UPC's vision has remained the same over the last two decades, to be the premier provider of property insurance for coastal communities. In 12 catastrophe-exposed states, UPC is currently selling homeowners, condos, flood, landlords, renters, and seasonal products.
The Protection

UPC is the 13th largest provider of property insurance in America, with more than 600,000 policies on the books and over $1.3 billion in property premiums. UPC markets a suite of flexible and affordable property products, including:
Homeowners
The insurer writes HO3 and HO5 home policies that take care of replacement costs for the structure, as well as personal property, liability, and loss of use. In certain states, UPC also sells these policy enhancements for an additional premium:
Identity Theft coverage

Scheduled personal property for high-value items

Water backup and sewer overflow coverage
UPC currently offers its primary homeowners product in CT, FL, GA, HI, LA, MA, NC, NJ, NY, RI, SC, TX.
Condominium Owners
UPC sells condo insurance that includes protections for personal property, loss of use, and liability. There is additional coverage for occupant(s) of owner-occupied condo or coop units that provides Identity Theft Coverage, Golf Cart Protection, and Rented to Others Endorsements.
UPC currently sells its condo product in FL, LA, MA, NJ, NY, NC, RI, SC, TX.
Landlord and Seasonal Home Insurance
UPC sells insurance for landlord, seasonal, and secondary properties. The coverage includes dwelling fire protection against specific types of risks, including lightning, fire, and windstorm.
The UPC Landlord and Seasonal plan doesn't cover personal property or building contents. However, policyholders can opt to add a Vacancy Extension Endorsement. This additional protection will remain in place for up to 90 days of vacancy, so long as the landlord is actively trying to find a renter.
UPC clients also have the choice of buying and adding these to their policy:
UPC currently sells its landlord and seasonal product in FL, GA, LA, MA, NJ, RI, SC, TX.
Renters - Contents + Liability only
UPC sells renters insurance, also called tenants insurance in a handful of states. This type of policy does not offer coverage for the dwelling structure. The UPC Renters policy provides liability coverage, personal property, and loss of use.
UPC currently sells its renters product in FL, GA, LA, MA, NC, NJ, NY, RI, SC, TX.
In addition to the UPC products listed above, the insurer also offers flood insurance.
The Carrier

United Property & Casualty Insurance (NASDAQ: UIHC) swiftly became a practical option in high-risk coastal states, specifically CT, FL, GA, HI, LA, MA, NJ, NY, NC, SC, RI, and TX. Over twenty years, the insurer rapidly introduced their product to new territories while also acquiring other insurance carriers such as Journey Insurance, Interboro Insurance, AmCoastal Insurance, and Family Security Insurance Company.
UPC has been accredited by Better Business Bureau (BBB) since 2013 and maintains an "A+" rating. The insurer has a solid "A (Exceptional)" Demotech financial strength rating. Finally, we checked out the National Association of Insurance Commissioners (NAIC) consumer index report for UPC. The NAIC consumer report indicates the carrier experiences higher than average complaints on claims experiences. For example, with the NAIC average complaint index is 1.0, UPC seems to be on the higher end: 6.16 (2019), 6.58 (2018), 2.18 (2017).
The Claims

UPC makes filing a claim just as easy as all other property carriers. Policyholders have three options for notifying UPC of a new loss:
1-888-256-3378 to reach the UPC Claims Department

Contact your UPC appointed insurance agent
Once UPC receives your claim, then they'll assign the case a claims number and a claims adjuster. In certain situations, the insurer may send one of their approved providers out to your property for emergency services. You can also call the toll-free UPC claim number to follow up on your claim or submit an existing claim inquiry form via the carrier's website.
Where is United Property & Casualty Home Insurance Available?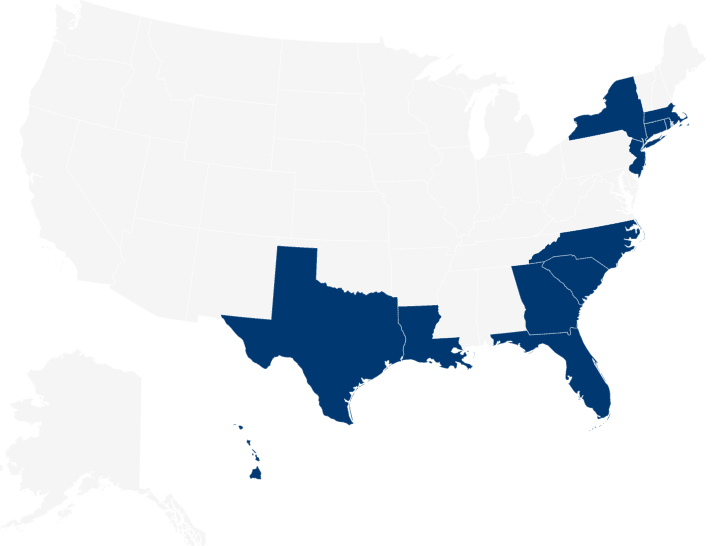 The Conclusion

United Property & Casualty (UPC) Insurance operates its business based on a Keep the Promise mantra along with six core values: teamwork, trust, accountability, integrity, bias to action, persistence. Considering UPC insures residential and commercial property located along 12 high-risk coastal states, these are admirable goals. Overall the carrier has strong financial ratings and plenty of assets to cover legitimate claims. If you have a home or condo in an area that frequently experiences tropical storms or hurricanes, check UPC for property insurance.
At your service,
Young Alfred

Disclosure: UPC is one of the many options Young Alfred offers for home insurance. Young Alfred did not receive any compensation or direction from UPC in writing this review.