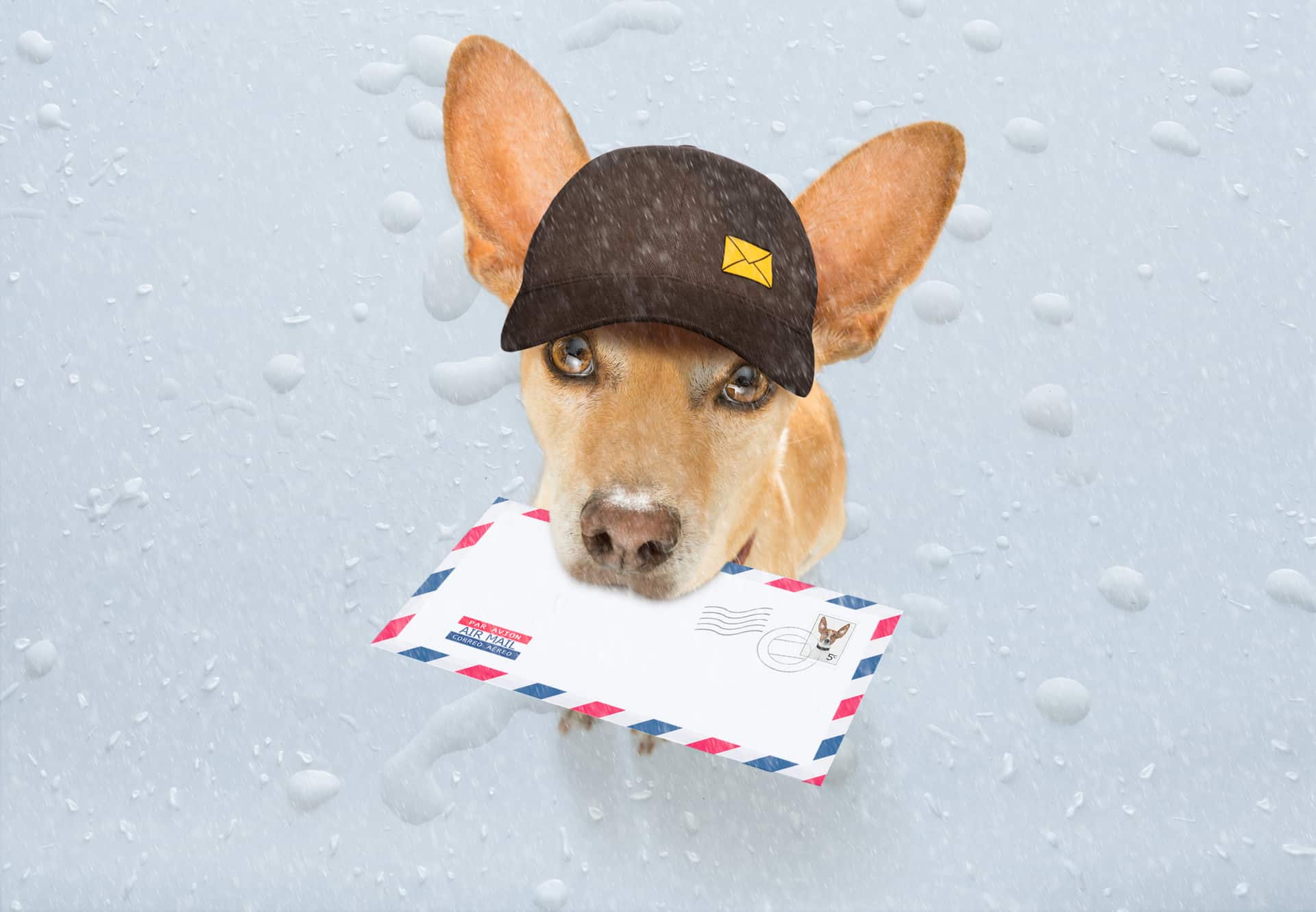 Dog Bites and Delivery Drivers

To many, dogs chasing mail carriers is a funny gag you might see in a movie. Unfortunately, dog bites in the United States are a serious problem. Delivery drivers are particularly vulnerable because they frequently encounter strange dogs. They cannot avoid the dogs because of their jobs.

The U.S. Postal Service stated that their delivery persons endured 6,755 dog attacks in 2016, costing $25 million in medical expenses and workers' compensation claims. In addition, UPS reports that of its 66,000 drivers, 900 dog bite episodes happen each year.

The yearly number of overall fatal dog attacks in the United States seems to be going up. Over 68 million pet dogs in the United States provide companionship to their owners. Owner education and animal-control programs can help to end the bite problem.

The average dog-bite legal claim in 2020 was $50,425. But do not count on that figure. For example, a FedEx driver, Russell Horvath, was attacked by two pit bulls when delivering a package in 2013. He claimed the dogs wanted to kill; they settled for $160,000.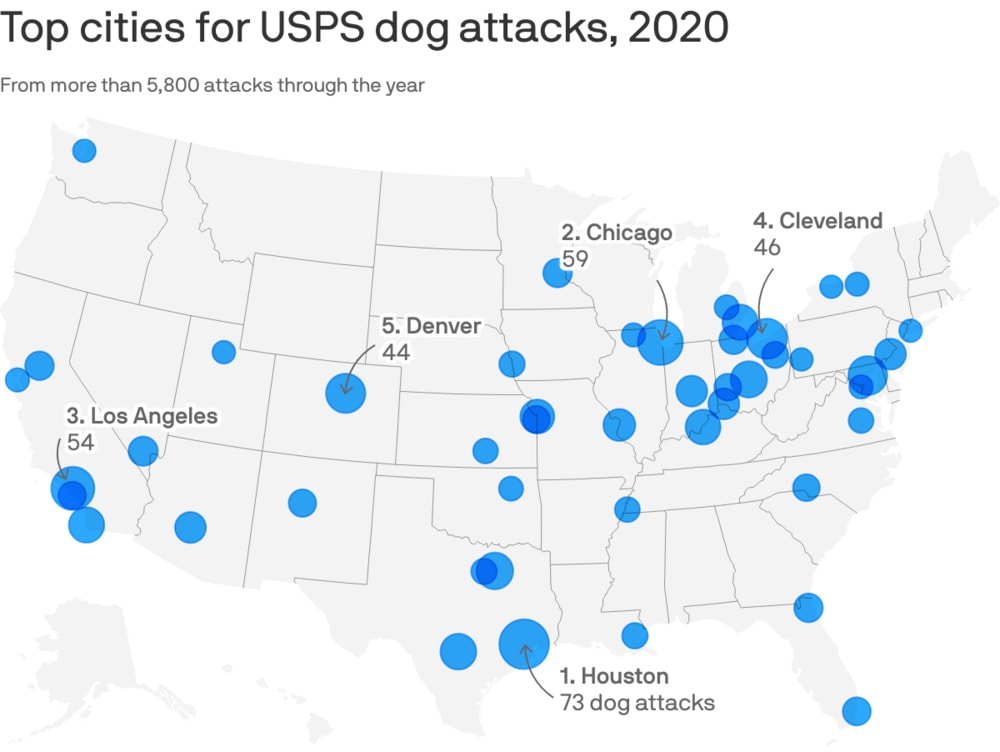 How Many Mail Carriers Are Bitten by Dogs?
The American Veterinary Medical Association (AVMA) recognizes National Dog Bite Week in April of every year. In addition, the United States Postal Service recognizes the issue by offering safety tips to dog owners.
According to the USPS, the number of delivery persons bitten by dogs fell in 2018 and 2019. However, even after the drop in cases, dogs attacked 5,803 mail persons in 2019.
The next National Dog Bite Prevention Week is from April 10-16, 2022.
Why Do Dogs Bark at Mailmen?
Dogs like to protect their territory. When a stranger invades their home, they bark to let you know. The mail carrier leaves after he drops off your mail. That makes your dog think he was successful at getting the intruder to leave.

How to Stop Dogs from Barking at Postmen
You can use positive conditioning and other methods to get your dog to stop barking at or attacking delivery persons, such as:
Order your dog to a specific place when you know the delivery person is coming, such as a mat. Stand in the area by the front door where your dog usually stands to bark. If your dog barks, make a distraction. Reward your dog with something for staying on the mat and not barking.

Do not take mail directly from carriers in the presence of your dog. Your dog may see it as a threatening gesture. Put them in another room and close the door or use a short leash.

Introduce your dog, preferably as a puppy, to the delivery person in a kind, gentle way to show your dog you are not afraid and nor should they be.

Your kids should not accept packages if the dog is present, as dogs are extra protective of children.

Install a postal box somewhere that your deliveries can be placed instead of coming to your front door.

All mail and package delivery services have informed notices via text and email. Sign up so you know when to expect deliveries and prepare in advance.

Enroll your best friend in an obedience training class if your dog proceeds to act aggressively toward delivery people.
Laws Governing Dogs That Bite Delivery People
Most states have strict liability dog bite laws. If a dog bites someone, it does not matter if the owner knows the dog might bite. No matter how gentle your dog normally is, the dog's owner has legal responsibility and is liable for injuries. Injuries can result from dogs chasing, knocking down, or biting delivery people.
Most state laws include at least one of these statutes:
The "One-Bite Rule." You are liable if you knew your dog was dangerous.

"Strict Liability" Dog-Bite Laws. You are liable for your dog even if you did not know your dog was dangerous.

Unreasonably Careless Laws. You are liable if you are negligent in controlling your animals.
You might have a defense if the delivery person with the bite was breaking the law. For instance, a stranger cannot climb over a fence into your yard and expect protection. Judges may also rule against a driver who behaves in other ways, such as:
Acting Unreasonably Careless, Contributing to the Injury
Breaking the Law and Getting Injured
Provoking Your Dog
Voluntarily Risking a Dog Injury
Some locals have a one-bite rule, where owner knowledge matters.
You should be aware of the dog bite law in your area and seek legal advice from a law firm if necessary.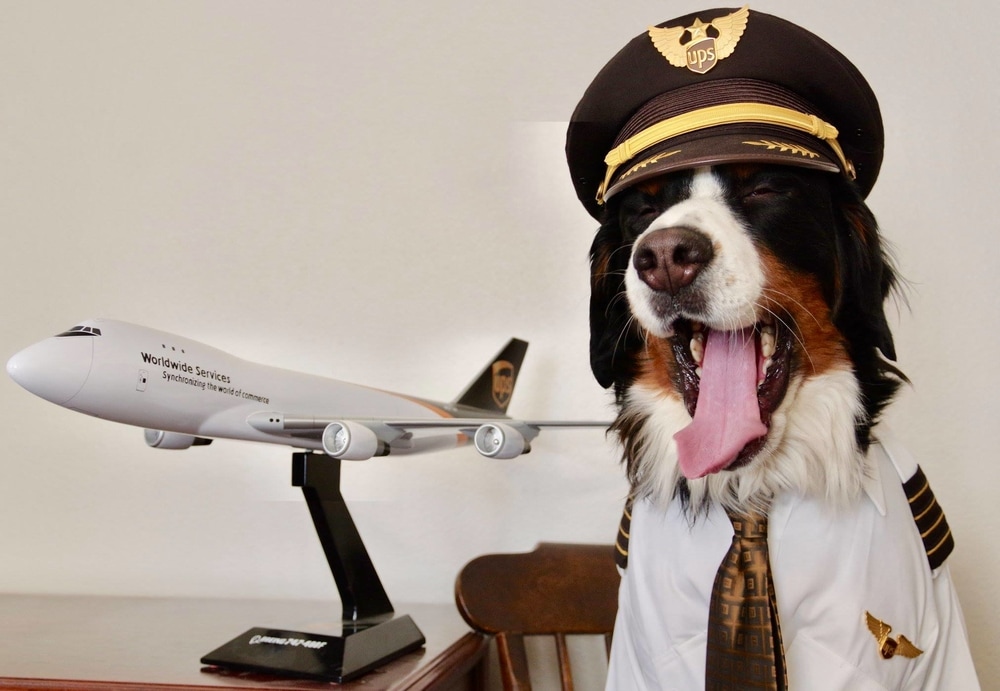 Does Home Insurance Cover a Dog Attacking a Delivery Person?
In most cases, your homeowners, condo, or renters insurance will cover dog attack personal injuries under your medical payments coverage. Use that when the delivery person does not sue you.
The policy also provides legal liability insurance if the carrier takes legal action against you. It pays legal, medical, and property damage fees.

The average total cost for a dog bite claim in 2020 was $50,425, up from $44,760 in 2019.

Dog Bite Personal Liability Coverage
No one should worry about an injury while working. A simple act like delivering a package should not be dangerous. Personal injury law cannot protect delivery persons. It can, however, compensate them when they get hurt on the job.

Your liability coverage protects you from those lawsuits.

When a delivery company or a delivery person files a lawsuit against you, your home insurance personal liability covers your legal expenses, a final judgment, the injured's medical bills, lost wages, funeral expenses, and property that got damaged.

Home insurance policies usually include personal liability when buying a policy, but you must select how much coverage you want. Most people buy anywhere from $100,000 to $300,000 of coverage. That should cover the average dog bite legal costs, but you can also purchase a personal umbrella policy for safety. The minimum for an umbrella policy typically is $1M.

Personal liability coverage has no deductible.

Dog Bite Medical Bills Coverage
Medical payments coverage kicks in if the injured person does not sue you in court. It pays for any medical or funeral costs associated with your dog injuring or killing someone. However, it has a much lower coverage amount; medical payment limits range from $1,000 to $5,000.

Insurance policies may not fully cover a person's dog bite medical bills, considering the cost of a medical event. So, in that unfortunate situation, you may be personally liable for the difference if they do not sue you.

There is also no deductible for medical bills coverage.

Dangerous Dog Home Insurance Coverage
You might pay higher premiums for certain dog breeds, and some insurers deny coverage depending on the breed of dog. Pit bulls have the worst reputation for danger. Rottweilers and Doberman Pinschers are also on many banned lists. You should check your policy for dog breeds it excludes.
What to Do If Your Dog Bites a Delivery Driver
If your dog bites a delivery driver, make sure first that the driver is all right. Then, call the authorities to make a report and so the driver can get help as soon as possible. Once you have done everything you can, call your insurance company. Notify them of the potential claim.

What Happens If Your Dog Bites a Delivery Driver?
If your dog bites a delivery driver, the driver may sue you in a civil court. Depending on where you live, the authorities may get involved. If they believe your dog is dangerous, they may take your dog from you. Always adequately restrain your dog to protect delivery drivers.
If the driver and company pursue financial compensation for the dog bite, these are the two options that may occur.
Workers Compensation. The delivery driver files a worker's compensation claim with their company. Monies they may receive are lost wages (a percent of salary) and medical expenses. The injured worker receives benefits regardless of who was at fault.

Civil Lawsuit Against You. The delivery person can file a lawsuit against the dog owner for pain and suffering, which workers' compensation does not cover. Dog attacks can result in scarring, disfigurement, loss of limbs, bone fractures, emotional trauma, and even death.

Additionally, the dog owner must repay the worker's compensation monies paid out by the company, and the driver may win punitive damages if the dog's owner was grossly negligent.
What Happens If Your Dog Chases a Delivery Driver?
If your dog chases a delivery driver, you should deal with the problem right away. Chasing may lead to nips, bites, and trauma. Delivery drivers should feel safe at work.
They may get your dog to stop by yelling, but a better solution is to restrain your dog correctly. Also, put the dog in a separate room, so it cannot see the delivery.

FedEx Policy on Dog Bites
FedEx is a big, well-organized company. If your dog bites one of its drivers, the FedEx dog bite policy will protect the employee. "Dog bit FedEx driver" is not an uncommon news headline. Your dog chasing a FedEx driver may keep you from getting your packages.

If your unrestrained dog makes a FedEx attack, you can expect to hear from the FedEx lawyers. Make sure you warn your insurance company of a pending lawsuit.
FedEx Dog Policy
FedEx does not have a dog policy.
Report a Bad FedEx Driver
If you are unhappy with a FedEx driver, you can report them. There are three different ways to report a bad FedEx driver:
Call the toll-free FedEx Alert Line at 1-866-423-3339
Make a report online
Send a letter through the mail

USPS Dog Policy
Post office representatives insist that they like dogs. However, delivery person dog attacks are too common. Postal workers keep track of aggressive or troublesome dogs through a Warning Card System (explained below). The safety of the workers is the top priority for the organization.

Can I Take My Dog to the Post Office?
No. You cannot bring your dog with you when you go into the post office. There is a "no pets allowed" policy. Only service dogs may enter with you.
USPS Dog Bite Policy
The USPS works to provide non-judgmental public awareness of dog bites. In addition, they advise on how to avoid problems in the future. However, rules are rules, and workers need to do their jobs safely, so they follow a Warning Card Policy.

Post Office Dog Warning Card
US postal workers carry around dog warning cards. A green card has a warning about a troublesome dog. The carrier keeps it as a reminder to stay alert.

If there continue to be problems with a dog, the carrier fills out a green card. Once your dog gets a green card, you will no longer get mail at your home address.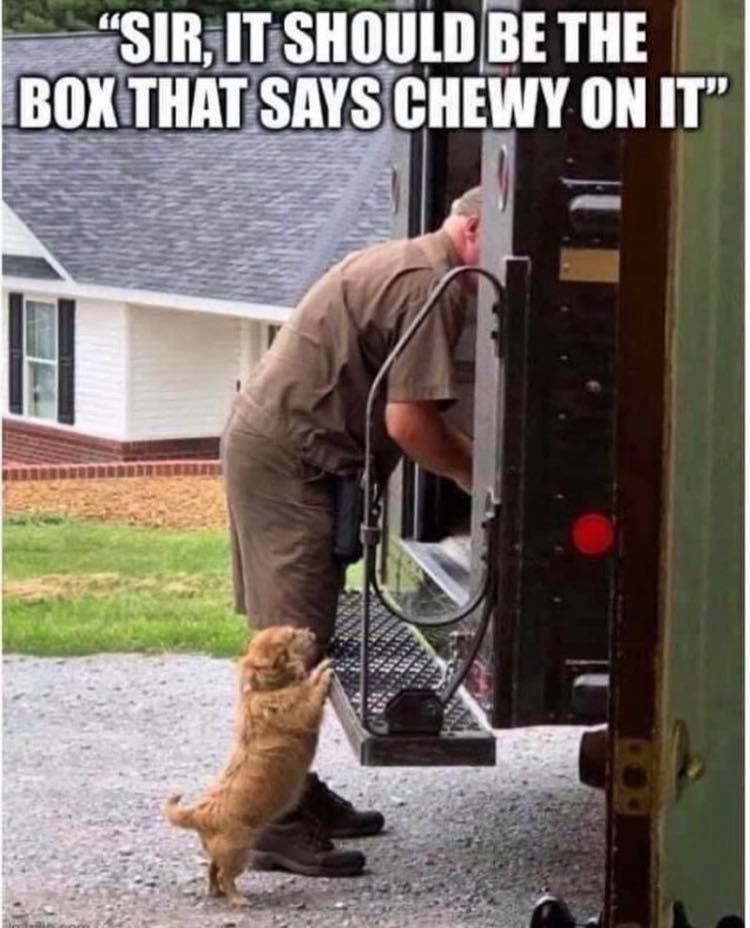 Can a Mailman Sue for a Dog Bite?
Because they are at work, postal workers cannot file a personal injury lawsuit in some states. Instead, they must deal with their injuries by filing a worker's compensation claim. However, they can file lawsuits in many states.
Because they have a legal right to be there, they can ask for any damages. That includes lost wages, medical expenses, and pain and suffering.
Amazon Home Delivery Protocol
Amazon works hard to ensure fast, secure delivery with fast and efficient drivers. If no one is home during your Amazon delivery, the driver will leave the package in a secure location.
The Amazon delivery dog policy allows workers to deliver to homes with dogs. If a dog attacks the driver, the driver may leave for her or his protection.
Amazon Driver Skipped My House
You can track Amazon delivery drivers on an app. If the driver skips your house, you can see when it happens and contact Amazon to find out why. If the Amazon driver cannot deliver the package, the package may go back to the warehouse.
UPS Home Delivery Dog Policy
A UPS ex-employee, Sean McCarren, created UPS Dogs in August of 2013, and it now has 1.8 million Facebook followers, 665k Instagram followers, and 17.5 Twitter followers. UPS does not back it, but it has become an internet hit with pics and stories of dogs drivers encounter every day.
But it is not all puppies and kittens. According to AdAge, about 900 UPS drivers experienced dog bites in 2015, and that number has been a yearly average since. There are no hardened rules about dogs for UPS drivers, although they say most drivers will not deliver to an address if they encounter an aggressive dog. Instead, you must pick up your package at their facility.
Otherwise, the UPS dog bite procedure will follow the local rules on dealing with dog bites. There will be a dog bite police report and immediate medical care. The driver can file for workers' compensation and a lawsuit against the dog owner for what workers' compensation does not pay.

Insurance Companies with Dog-Friendly Liability Coverage
The best way to find the kind of coverage you need is by comparing different companies' policies. For example, some companies only offer dog bite coverage in certain states. Other companies only insure certain dog breeds. Following is a list of dog-friendly insurance companies.
Safeco
State Farm
Einhorn Insurance
Hippo
XInsurance
American Family
Encompass
Farmers
Travelers
Nationwide
Chubb
AIG
USAA
Plymouth Rock
Mercury
Esurance
Get a Home Insurance Quote with Dog Liability Coverage
Your homeowners policy needs to provide coverage for property damage and replacement. However, your home insurance also protects against other kinds of risks. For example, if your angry dog bites the mail person, you may be liable for any damages.
If you would like a free quote for dog-friendly insurance, please get started below. We will help you to find a carrier who accepts your dog.
Hope that helps!
Online Dog-Friendly Home Insurance Quotes
At your service,
Young Alfred