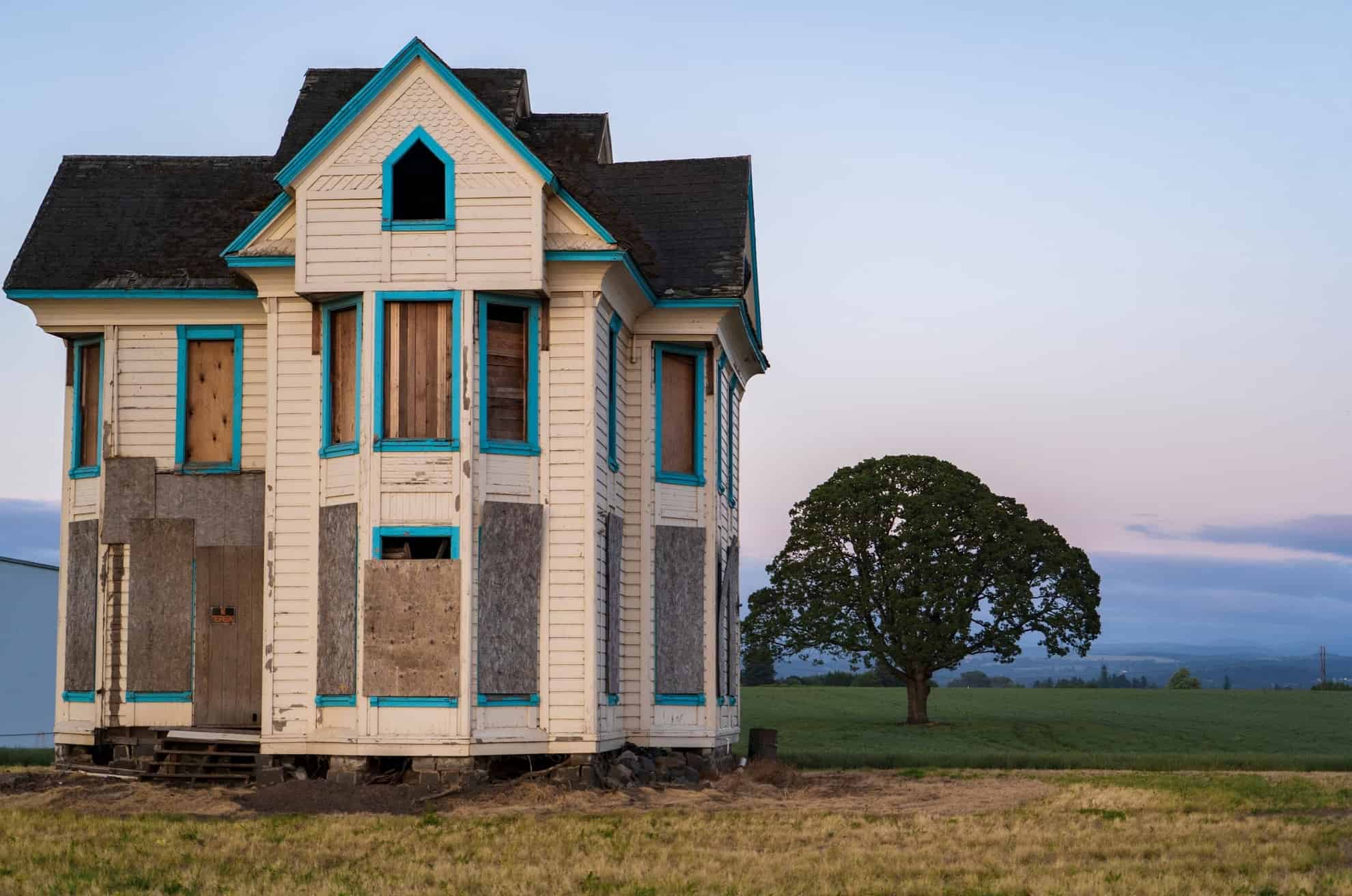 What is a DP1 Policy?

A DP1 policy, also called a dwelling fire policy, is the most bare-bones policy you can buy. It is the cheapest, protects the fewest things, and reimburses you the lowest amount for claims. But it is all you need for some properties and sometimes all you can get. It operates on a named peril basis, meaning that only disasters listed in your policy count for claims.
Who Buys DP1 Policies?
DP1 meets the needs of numerous homeowners. Here are a few examples:
Landlords needing landlord insurance, investment property insurance, rental property insurance, vacant homes, and short-term rental homes (e.g., Airbnb).

Homeowners also sometimes need vacant home insurance for vacation homes, seasonal or second homes.

Owner-occupied homes even benefit from DP1 policies. They may have older homes or bad credit, obsolete construction that does not meet building codes, or not qualify for standard home insurance but might qualify for DP1 policies.

Some homeowners want the cheapest home insurance. Sometimes insurers will not write policies in high-risk areas, closed counties, and DP1 is the only option.
DP insurance policies come in three (3) forms, DP1, DP2, and DP3. DP1 is the most bare-bones, and coverage and premiums increase sequentially with DP2 and DP3.

What Does a DP1 Policy Cover?
Unlike a standard homeowners insurance plan (HO3), DP1 covers fewer perils. We will get into the differences between DP1 and HO3 later.
Depending on the insurance carrier you use, the most common covered perils include:
Fire

Explosions (i.e., a broken gas line)

Lightning
As you may notice, there are some notable exclusions, including theft, vandalism, and water damage.
You can add theft and vandalism protection to your DP1 policy; do not assume that it is there. You will have to review the dwelling fire form to verify which perils come with the plan and which you may have to add as an endorsement.
You can add more perils through endorsements. Some possibilities are:
Riots and Civil Unrest

Vehicle Damage (i.e., cars or planes crashing into the home)

Volcanic Explosion
While DP1 insurance is light on the coverage, bear in mind that the top three homeowners insurance claims are:
Wind and hail (34.4 percent)
Fire and lightning (32.7 percent)
Water damage and freezing (23.8 percent)
Theft only accounts for 1% of all claims.
Another point to note about DP1 insurance is that it does not cover personal property or liability. Since these policies are primarily meant for rental units and vacant properties, they do not include these items. The idea is that since you do not live in the home full-time, you do not need this coverage.
Talk to your landlord or home insurance agent about your options.

DP1 Policy Claim Valuations
DP1 policies use actual cash value ACV to pay for damages. ACV is different from the replacement cost value (RCV) because it factors depreciation. So, if you must make a claim, you might not get enough money to cover the repair cost, and the rest will have to come out of pocket.

DP1 vs. DP3 Insurance
As we mentioned, there are three versions of dwelling fire protection, with DP3 being the most comprehensive. If you are a landlord and rent the home regularly, you will want DP3 insurance. Here are the primary differences between the two options:
Open Perils vs. Named Perils. DP3 insurance is an open peril plan, meaning that it covers everything except specific exclusions listed on the policy. Common perils that get excluded are earthquakes, flooding, neglect, and local government action (i.e., eminent domain).

Replacement Cost Coverage. Rather than getting paid for the item's actual value, you will receive a check for a new replacement, even if the amount is higher than what you originally paid. Depreciation is not deducted.

Loss of Rent. If the home gets damaged and the tenants must move out, you cannot earn rent while they are away. DP3 policies include loss of rental income, while you must add it as an endorsement to a DP1 plan.
DP1 vs. HO3 Insurance
If you are living in your house, you want to buy HO3 insurance. However, if your home does not qualify for some reason, you might have to settle for DP1. Here are the top differences between these plans:
Personal Property. DP1 insurance only covers structural damage to the home, not its contents. Most HO3 plans pay ACV for personal belongings, but you can often upgrade to RCV if you want, and your carrier allows it.

Other Structures. Most DP1 insurance does not protect detached structures on the premises, although you can add that coverage if necessary. HO3 plans include all buildings, both attached and detached.

Personal Liability. If someone damages their stuff or gets hurt on your property, you might be held liable as the owner. HO3 policies include protection for liability and medical payments, but DP1 plans do not.
How Much is DP1 Insurance?
Since these plans have limited coverage options, DP1 is cheap insurance. The exact cost depends on the insurance company and a few other factors, such as endorsements or the home's age.

Do DP1 Policies Require Inspections?
Typically, DP1 plans do not require a 4-point inspection, but some carriers may ask for an inspection if you have an older home or the last home inspection was more than three years ago. Four-point inspections check the roof, HVAC system, plumbing, and electrical system.
Even if your insurance carrier does not require the inspection, it is a good idea to pay for one so that you know the likelihood of various potential disasters. For example, if the roof is over 25 years old and looks ready to collapse, you know that you will have to file a claim sooner than later. Or, if the pipes are old and rusted, you can expect an expensive water damage repair bill since DP1 insurance does not cover it.
Get a DP1 Policy Quote
Young Alfred is one of the top nationwide licensed agencies for DP policies, especially for landlords. We partner with 40 of the best insurance agencies and compare their coverages and prices in your quote. Click below and get your DP1 insurance quote!
Hope that helps!
At your service,
Young Alfred