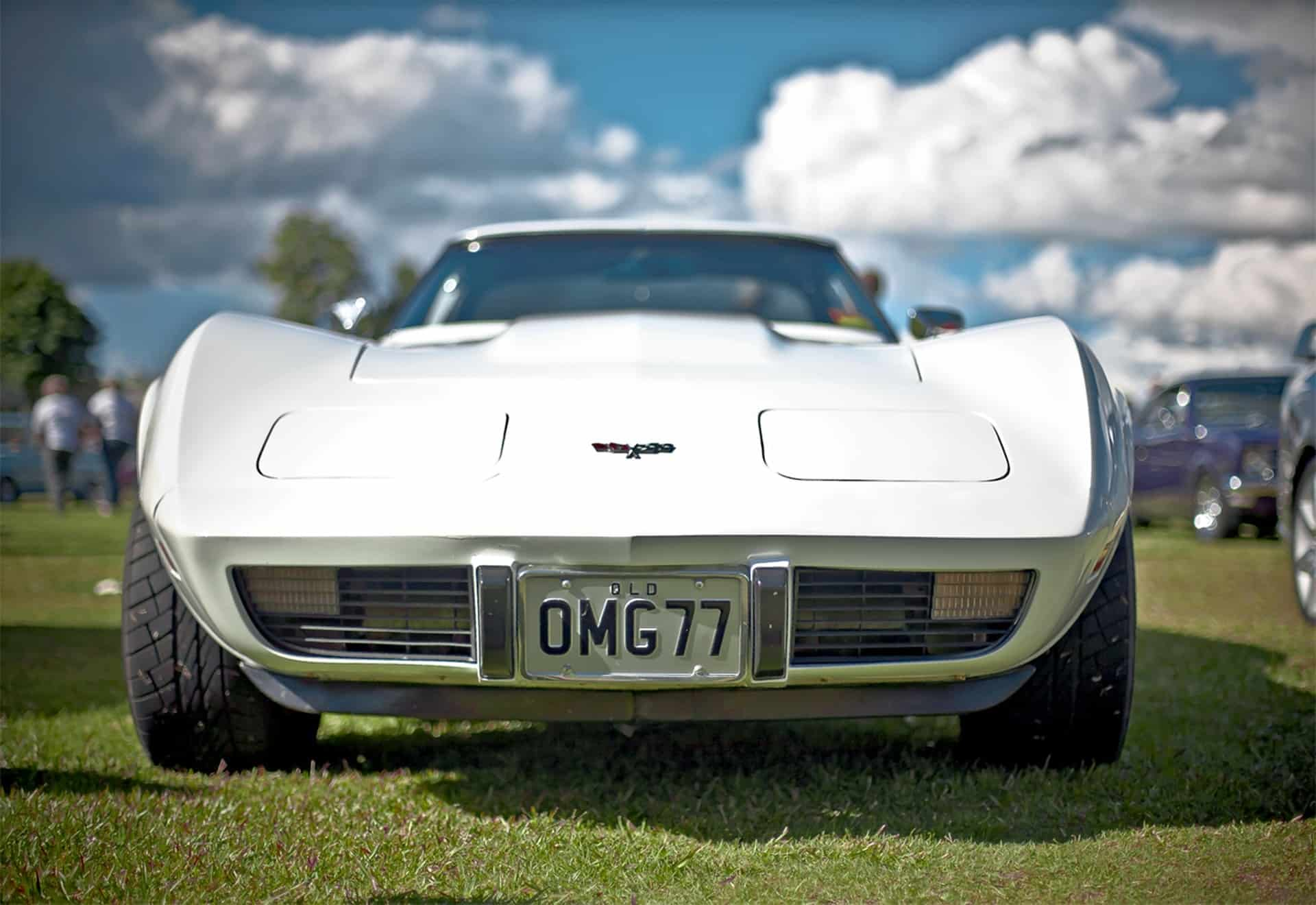 What is Full Coverage Insurance?
Full coverage auto insurance is car insurance that goes beyond your state's minimum requirement. You cannot purchase a "full coverage" policy; instead, you choose coverage combinations that work best for you. Your choices include:
Property damage liability
Bodily injury liability
Personal injury
Collision
Comprehensive
Uninsured/underinsured motorist protection
Full coverage insurance is useful if you lack the financial resources to fix your car after an accident or your auto loan or lease lender requires it.

What is Included in Full Coverage Auto Insurance?
Auto insurance coverage falls into three categories:
Mandatory
Frequently Mandatory
Optional
You start with meeting your state's minimum car insurance requirements for drivers and then customize your policy to meet loan or lease requirements. From there, you choose coverage based on your current financial resources and needs.

If your policy includes mandatory, frequently mandatory, and optional coverage, it is a full coverage auto insurance policy.

Mandatory Coverage
Mandatory insurance coverage includes your state's minimum requirements. These are:
Bodily Injury Liability. It covers damages arising from death or injuries you cause while driving your car.

Property Damage Liability. This coverage pays for damages to other vehicles and property that you cause while driving. It includes damage to other cars in accidents and collisions with other objects, including trees, utility poles, fences, or buildings.
Frequently Mandatory
Mandatory minimums vary by state. Your state may also require:
Personal Injury Protection (PIP). Also called medical payments coverage, PIP reimburses your medical providers or insurers for injury expenses you incur after being in an accident. PIP also addresses lost wages and any services you require while recovering, e.g., house cleaning, nursing care, or errands.

Uninsured Motorist Coverage. If you face injuries or property damage due to an accident with an uninsured motorist, this coverage ensures you receive coverage. You can also enhance this coverage with underinsured motorist coverage, which applies when your damages exceed the liability limits on another driver's policy. (Coverage for underinsured motorists is usually not required by law.)
Optional Coverages
Your state requires coverage that applies to damages incurred by other vehicles. It does not apply to damage to your car unless you invest in optional coverage.
Optional coverage may include:
Collision insurance. Covers damage to your car when you are in a collision with another vehicle or object (trees, guardrails, buildings, or fences) when the accident is your fault. It does not apply to automobile wear-and-tear or mechanical failure. Some collision coverages will reimburse you for damage sustained if you hit a pothole or if you roll your car.

Comprehensive insurance. Applies to losses that are not due to collision. Fire, theft, flood, hail, vandalism, and storm damage are examples of incidents covered by your comprehensive policy.

Glass. Windshield damage is common, and failure to address a crack, chip, or bullseye leads to further damage and safety risks. For that reason, many insurance policies include no-deductible glass coverage for windshields, side windows, and glass sunroofs.
Keep in mind that while this auto coverage is technically optional, it may not be if you currently carry a loan or lease on your car. Your financing documents note the type of insurance coverage required and maximum deductibles.

Car financing lenders implement these policies to protect their collateral (your car) while you still owe money. If you do not follow these requirements, the lender may impose their insurance on the vehicle and pass the premium cost to you. Or they may decide to repossess the car.

Add-Ons
Add-ons make 'full coverage' a misnomer. While purchasing mandatory and optional coverage is technically "full coverage," there are areas not covered. That is why it is a good idea to consider add-ons -- especially if your home city presents risks or you finance or lease your car.


These add-ons include:
Gap Insurance. Collision and comprehensive coverage only reimburse the market value of your car. Cars depreciate quickly, and many people have loans that are upside-down, meaning they owe more on their car than the car is worth.

This situation leaves you still owing on a car loan even after filing an insurance claim for a loss. Gap insurance makes up for this by covering the difference between your car's market value and its loan balance.

New Car Replacement. New car replacement coverage usually applies to cars less than one-year-old with fewer than 15,000 miles. While this coverage only applies to your first year of ownership, it will replace your new vehicle with the same make, year, and model if you lose the car in an accident or theft.

Roadside Assistance. Many auto insurances offer roadside assistance less expensively than buying it as a standalone product. It covers towing and labor if your car breaks down or is rendered undrivable after an accident. You can also use it for lock-ins and jumpstarts.

Rideshare Coverage. If you drive for Uber or Lyft, your personal auto insurance will not cover damages if you get into a car accident while driving for these companies. You could even lose your insurance coverage if they found out you rideshare and did not disclose that fact to them. Fortunately, you can prevent that scenario by adding a rideshare endorsement to your policy.

Underinsured/Uninsured Motorist Coverage. This coverage covers you if the other driver is uninsured or underinsured.

Personal Injury Protection. Personal injury coverage covers your medical expenses caused by a car accident.
Speak to your auto insurance agent or broker about whether these coverages will benefit you. Many customers appreciate the extra reassurance.
What Does Full Coverage Insurance Cover?
If you purchase full coverage, it will reimburse you for the following damages:
Injuries and property damage to others (up to your coverage limits)

Damage to your car when you are at fault in an accident (minus your deductible)

Natural disasters and storms

Theft, vandalism, and other crime

Medical payments for you and passengers

Property damage and medical expenses to you and your passengers after an accident with an uninsured driver
However, full coverage will not address damage arising from the following:
Street racing

Off-road driving

Confiscation by a government authority

Business use of your vehicle (including Uber or Lyft--unless you add an endorsement)

Intentional damage
Does Full Coverage Cover Theft?
Yes. But keep in mind that your comprehensive coverage only reimburses the market value of your vehicle. Purchase auto gap insurance to make up the difference between your car's value and the loan balance.

Also, if you have a new car, maintain new car replacement insurance for the first year so you can replace your vehicle with the same year, make, and model if your vehicle is stolen or rendered a total loss in an accident.

Last, always call the police and file a police report. Include any personal items that got stolen from inside the car. Your insurer will need this when you file a claim.

Who Needs Full Coverage Auto Insurance?
First, anyone with an auto loan or leased car should get full coverage auto insurance. Your lessee or lender likely requires it, and it protects both you and them. After all, a total loss of your vehicle does not excuse you from your loan or lease terms.
When you design an auto policy for a financed or leased vehicle, check your bank's insurance requirements. Besides requiring collision and comprehensive, they may also impose a maximum deductible. For example, your lessee may state your policies cannot exceed a $500 deductible. They do this, so you are more likely to keep the car in good repair and protect their collateral.
Even if you are not leasing or financing a car, there are other reasons to consider full coverage. They include:
You purchase an expensive or higher-end car.

You live in a dense urban environment.

You frequently commute in heavy traffic.

Your area faces regular extreme weather conditions, e.g., hail, heavy snow, ice.

You live and drive in a rural area with a high chance of animal collisions.

Your zip code is considered high-crime and regularly faces car theft or prowling.

You do not have the resources to replace or repair your car after a wreck.
If you drive an older vehicle, full coverage may not be worth the extra cost. Since comprehensive and collision coverage contains a deductible, that may cancel out any reimbursement if your car is a total loss. Check your car's value on Kelly Blue Book or NADA Guides. If your car's value is less than your preferred deductible, consider saving money and buying a policy that meets your state's minimum guidelines.

What is the Deductible for Full Coverage Car Insurance?
A car insurance deductible is your payment portion of any insurance claims you file. You pay this upfront cost, and the insurance company pays for the rest of the claim.
Here is an example describing how a deductible works. Let us say you choose a policy with a $500 collision deductible. One week later, you run over a fence and cause $1,500 worth of damage to your car. You file the claim for $1,500, but you need to pay $500 before the insurance company pays the balance.
Most car insurance companies offer deductibles ranging from $100 to $2,000; you can even find policies with no deductible. The deductible amount is up to you; if you choose a higher deductible amount, your premium payments are lower.
If a lender financed your car, they might require a low deductible. Most lenders require deductibles never exceed $500 or $1,000. Check your auto financing documents before you finalize an insurance policy.
Do You Need Full Coverage on a Financed Car?
Yes. Even if your state does not require it, your lender technically owns the vehicle until you pay off the loan. Lenders request full coverage to protect their collateral (your car) and impose maximum deductibles.
When you apply for financing, you provide proof of insurance and sign declarations indicating that you maintain (or will maintain) full coverage auto insurance. If later, you decide to downgrade to liability insurance only, one of two things may happen.
One, the lender adds its insurance and tacks the premium to your auto loan.

Two, the lender calls you out for breach of contract, cancels the financing agreement, and repossesses your car. Your insurance company reports changes to your lender, so do not rely on never getting caught!
If the lender exercises the first option, you will owe higher insurance premiums than if you maintained the coverage in the first place. In the second, you will see a repossession on your credit report and owe the lender any balance on the loan after they resell your car.
You have the option to downgrade to liability coverage only after you pay off your car. However, there are other reasons to maintain full coverage if your vehicle's value still exceeds your deductible. Many people prefer to continue coverage for medical bills, collision, and comprehensive because it makes things easier for them if they are injured in an accident.
How Much is Full Coverage Insurance?
The average price of full coverage auto insurance is $2,399 a year or $200 per month. Your quote may vary depending on the following factors:
Your insurance score

Make and model of your vehicle

Annual mileage (cars driven less than 15,000 miles a year cost less to insure)

Where you live (densely populated areas have a higher chance of theft or accidents than rural areas)

Your driving history

Age, gender, and credit history

Whether there are young drivers in your household

Your coverage options (liability limits, deductibles, add-ons)
If you already have a homeowner or renters policy, see if your current insurance company will bundle your car insurance with it and give you a better deal. You will maintain insurance coverage in one place, plus enjoy additional discounts.
Full Coverage Insurance Quotes
Auto insurance is a competitive market. Even if you wish to stay with your current insurance company, it does not hurt to receive a car insurance quote and see if your company will lower your rates. Use our online car insurance calculator (click below) to see if you can save on full coverage auto insurance.
Hope that helps!
Free Online Car Insurance Quotes
At your service,
Young Alfred