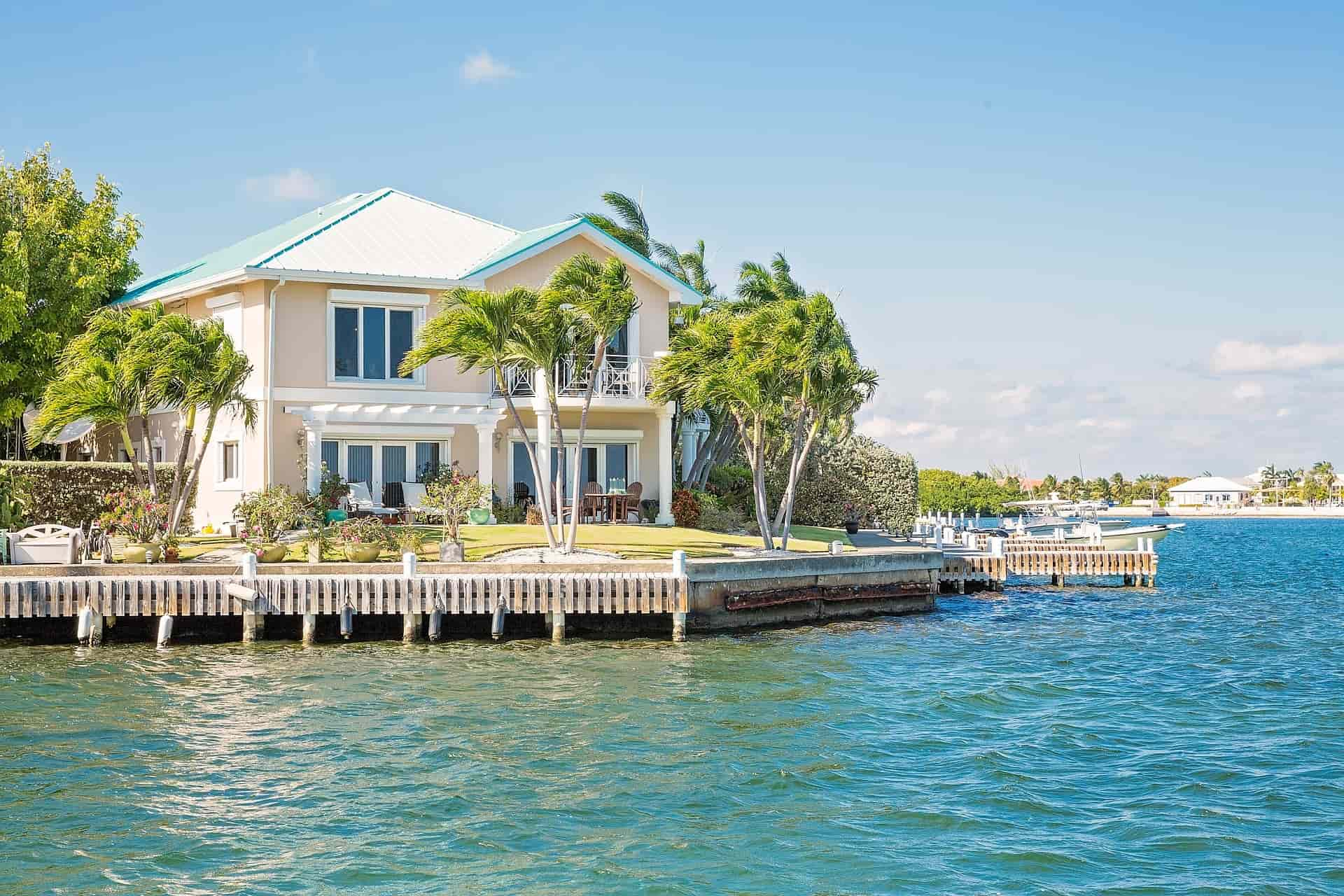 What is HO3?
HO3 homeowners insurance is policy language for one of many types of home insurance products. The HO in the acronym stands for homeowners. The number three identifies which kind of homeowners policy form is used. There are eight different insurance carriers' products for homeowners or renters, HO1, HO2, HO3, HO4, HO5, HO6, HO7, and HO8.
An HO3 insurance policy is the most common homeowners insurance policy in the United States. It is often referred to as a "standard homeowner insurance policy."
What is an HO3 Policy?
An HO3 policy is a homeowners insurance policy issued to an owner of a single-family home that pays for unexpected expenses when terrible things happen. It pays for accidental damages to your house and personal property. It also covers legal and medical expenses if you get sued by someone hurt on your property and the costs to repair or replace their property. It also pays extra living expenses when you must live somewhere else because your home is unlivable after damage.
You may hear this insurance product called a special form policy, open peril coverage, or all-risk.
The HO3 policy covers a lot of things, but it does have limitations. It will not cover damages due to floods, everyday wear and tear, earthquakes, and more. There are special coverage endorsements that one can add to increase protection for excluded risks.
In essence, the HO3 policy becomes a binding contract between the policy owner and the insurance company. And it only covers damages from a list of perils written into your insurance policy's declarations page.
What is HO3 Insurance Coverage?
An HO3 homeowners policy will pay for personal property and dwelling losses when they sustain loss or damage from a covered peril. The HO3 policy has coverage limits based on many factors. The insurance company is obliged to cover losses -- up to those stated policy limit amounts.
An HO3 is an open peril policy for your dwelling (house) and a named-peril policy for your personal items. The HO3 has several main coverage sections: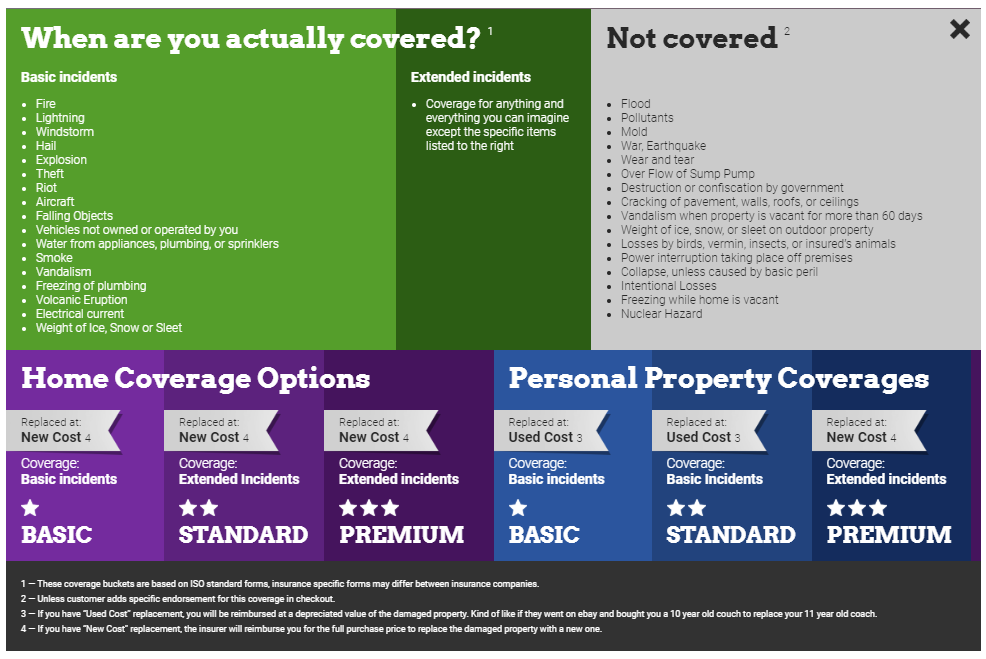 HO3 Named Perils
An HO3 covers your personal property when damaged by 16 named perils. However, it typically excludes specific perils listed on your declarations page. You can upgrade to open perils to cover all perils for both your dwelling and personal property for an extra fee. The 16 perils included in an HO3 are:
Explosions caused by several different factors
Accidental water discharge or overflow from HVAC, ACs, heating, sprinkler fire systems, and appliances
Damage from an electric current (power surges)
Volcanic damage
Riots and civil commotion
HVAC, AC, heating, sprinkler fire systems, and appliances that freeze in the wintertime
HVAC, AC, heating, sprinkler fire systems, and appliances that crack, bulge, tear, or burn
These items are usually covered unless expressly excluded from the insurance policy.

This HO3 special form policy also lists excluded risks, which vary from state to state. In coastal states, wind and hurricane coverage are extra, or they may have separate deductibles. Most HO3 policies exclude landslides, sinkhole, mudslides, and earthquake coverage, but you can add them through an endorsement. Wars, floods, and nuclear accidents also typically get excluded.

In the end, the HO3 policy protects the homeowner from a lot of financial risks. If you need an excluded risk added, you can do that for almost anything through an endorsement or floater.

Get an HO3 Comparison Quote
Homeowners need an HO3 homeowner policy to protect their homes from damages. It shields the owner from significant financial losses. Owning a home and losing it to a disaster is the biggest financial risk a person can have. An insurance policy takes that risk away and makes life a bit more stress-free.
We can provide you with home insurance comparison quotes and help you find an HO3 insurance policy that fits your needs exactly. Click below to get your online comparison. We do not sell your personal information, or spam call you, promise!
Hope that helps!
Get an HO3 Home Insurance Quote
At your service,
Young Alfred