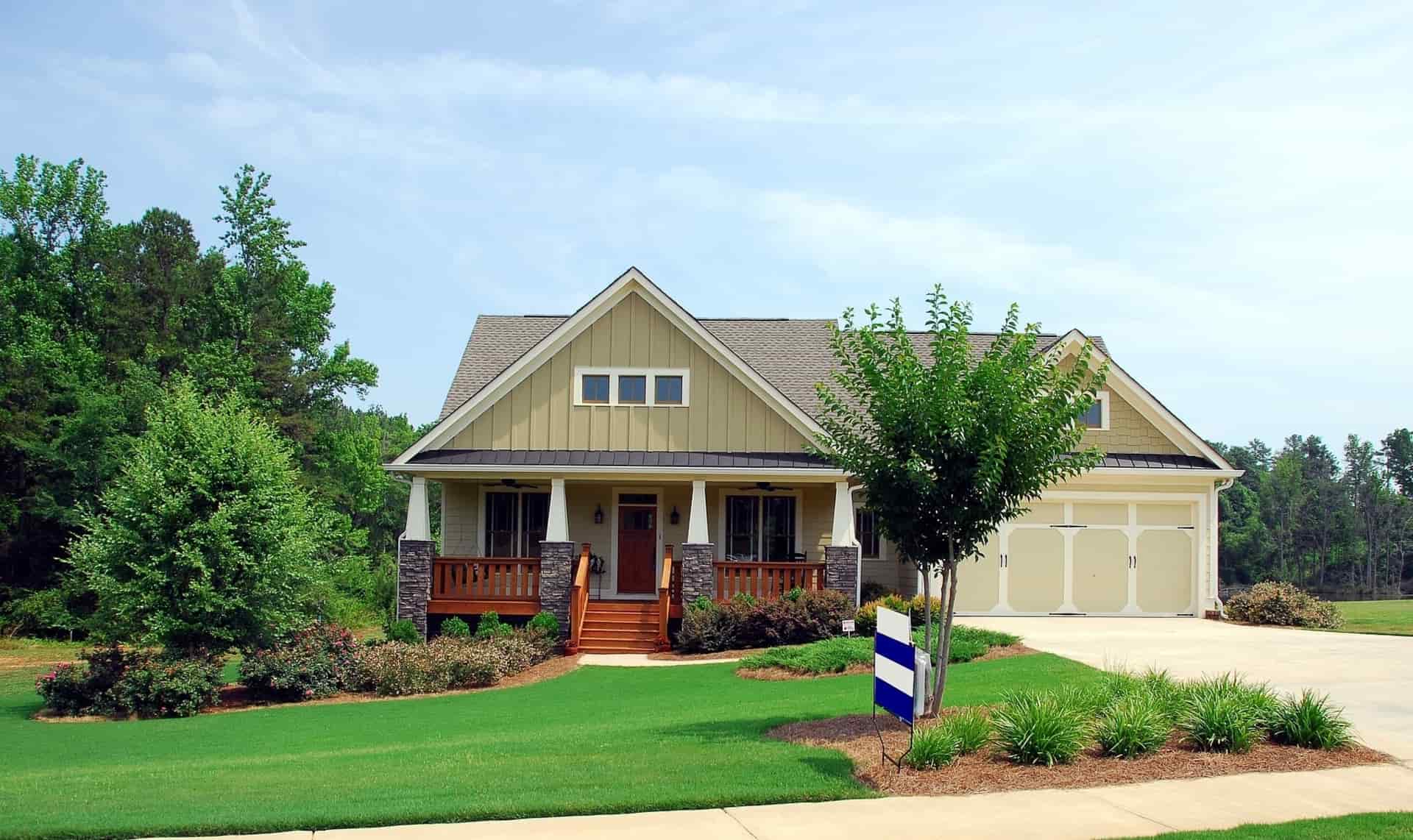 What Is Landlord Insurance?

Landlord insurance offers financial protection to anyone who rents out their property. It helps to cover the costs of property damage caused by either a tenant or a covered peril. It also protects against legal and medical fees for accidents that occur on the rental property, and it pays your rental payments while your tenants live elsewhere if a covered peril damages your rental.

Standard homeowners insurance does not offer the same protection for rental properties. Instead, you will need to buy landlord insurance if you rent out a property.

Other names for landlord insurance are:
Dwelling Fire Insurance
DP1, DP2, DP3
Rental Property Insurance
Second Home Insurance
What's a Landlord?
A landlord is anyone who rents out property to another person or people.

Examples of properties owned and rented out by landlords include:
Who Needs Landlord Insurance?
Anyone who rents out a property should consider buying landlord insurance. Although it is not a legal requirement to have insurance for your property, you should consider it to help protect against financial losses.

If you live in a home and rent out a room, this is owner-occupied accommodation. In that case, the coverage from your homeowners insurance should cover you.

Landlord vs. Homeowners Insurance
Landlord and homeowners insurance are similar in the type of protection that they offer. However, homeowners insurance does not protect from damage done by tenants.

The dwelling and other structures coverage are the same; however, as shown in the table below, personal property coverage, liability protection, and loss of use coverages are different.
Landlord Insurance
Homeowners Insurance
Dwelling Coverage
Pays for damage done to your rental home.
Pays for damage done to your home.
Other Structures Coverage
Pays for damage done to other structures, like sheds, driveways, fountains, etc., on your property.
Pays for damage done to other structures, like sheds, driveways, fountains, etc., on your property.
Liability Coverage
Landlord insurance provides liability coverage related to accidents on the property by you, the tenants, and the tenant's guests.
Homeowner policies cover accidental damage done by you, your relatives, and guests when visiting your home.
Personal Belongings Coverage
Landlord insurance does not provide personal property coverage for the tenant's belongings. Therefore, tenants should get renters insurance for personal items.

Landlord insurance does cover appliances. It also covers the landlord's personal belongings left for the tenant's use or things stored on the rental property.
Home insurance only covers the homeowner's personal belongings.
Loss of Use Coverage
As a landlord, you have coverage if damage from a covered peril causes loss of rental income.

The insurer pays your monthly rental payments while you repair the rental home if your tenants must move out.
In contrast, homeowners insurance offers no protection for lost rental income.

It only pays your expenses to live elsewhere while you repair your home.
Types of Landlord Insurance
There are three (3) main types of landlord insurance. DP1, DP2, and DP3. Short-term rental businesses like Airbnb often have their insurances in place, although Airbnb landlords can also use any of these types of insurance policies.

The type of insurance you need depends on the property type and how much coverage you want.
DP1 Fire Dwelling Policy. This basic insurance is the cheapest of the three, so you may want to consider it if you are on a budget. It only offers protection against nine main covered losses and therefore is ideal while your property is vacant. This policy is a good choice for owners of rental properties which are vacant for more than 30 consecutive days.

It does not cover liability, personal property, or loss of use. DP1 is an actual cash value (ACV) policy. It covers the cost of dwelling or other structures (e.g., sheds) repairs minus depreciation.



DP2. This policy provides additional coverage for 16 named perils and is a replacement cost value (RCV) policy. RCV means it covers the cost of dwelling and other structures' repairs with no depreciation. Named perils means the policy does not cover perils not explicitly listed as a covered peril on the declarations page.

It also includes liability coverage and covers personal property at ACV (actual cost valuation, which deducts deprecation). If you are not sued, it pays for an injured's medical bills.

It pays for lost rental income (through loss of use coverage) if the property is uninhabitable for a time. It does not provide coverage after properties are vacant for longer than 30 days.

DP3 Comprehensive. This insurance policy offers the most comprehensive coverage for rental properties. It is an open peril policy. That means it covers all perils damaging your dwelling or other structures unless the policy expressly excludes them. Although, it covers personal property at ACV.

It includes liability for injuries sustained on the property if the landlord is at fault and sued. In this case, it covers medical and legal fees. If you are not sued, it pays for an injured's medical bills.

It is an RCV policy for dwelling or other structures and personal property at ACV. It too includes loss of use coverage, protecting your rental payments.

DP3 is the best insurance to consider if you plan to rent your property long-term.

Is Landlord Insurance the Same as Building Insurance?
No. Building insurance forms part of landlord insurance. It is the part of the policy that protects the structure of the building and outlying structures.

Landlord vs. Renters Insurance
Renters and landlord insurance vary in one primary way. That difference is Dwelling and Other Structures Replacement coverage. Dwelling and other structures coverage is not included in renters insurance as a renter is not responsible for the structure of the building or other structures in the yard or on the land.

Tenants might assume that the landlord insurance will cover their personal possessions. However, landlord insurance offers only a token amount of coverage for belongings owned by the landlord. In addition, the coverage usually only extends to items used by the tenant, like appliances or furniture for furnished rentals.

Tenants should buy their own renters insurance. This type of coverage will cover any losses to their personal belongings.

Pro tip: require your tenant to name you on their renter's policy as an additional insured. Their policy will protect you from any liability related to the tenant's activity. An excellent example of this is if your tenant has friends stay over. If one of them injures themselves, their insurance will payout, not yours.

The benefit of being an additional insured is no hit on your claims history, which protects against a decrease in your insurance score and a premium increase.

Do Landlords Have to Have Insurance?
No law states that Landlords have to have insurance. However, you should take out appropriate coverage. The consensus amongst insurers is that tenants are less likely to look after a property they rent. Therefore, it is advisable to cover yourself for any damage caused by a tenant.

Your mortgage company, however, might require you to carry landlord insurance.

Changing Homeowners Insurance to Landlord Insurance
If you have researched renting out your home and are ready to take the plunge, contact your insurer. It should be simple to cancel your homeowners insurance and buy a landlord insurance policy in its place. If your insurer does not offer landlord insurance, it is time to look for a new insurance company.

Get Landlord Insurance
If you feel you are ready to rent out your property, we can help. With access to over 40 insurance providers, we can find the best policy for your needs.

Hope that helps!
Free Online Landlord Insurance Quotes
At your service,
Young Alfred