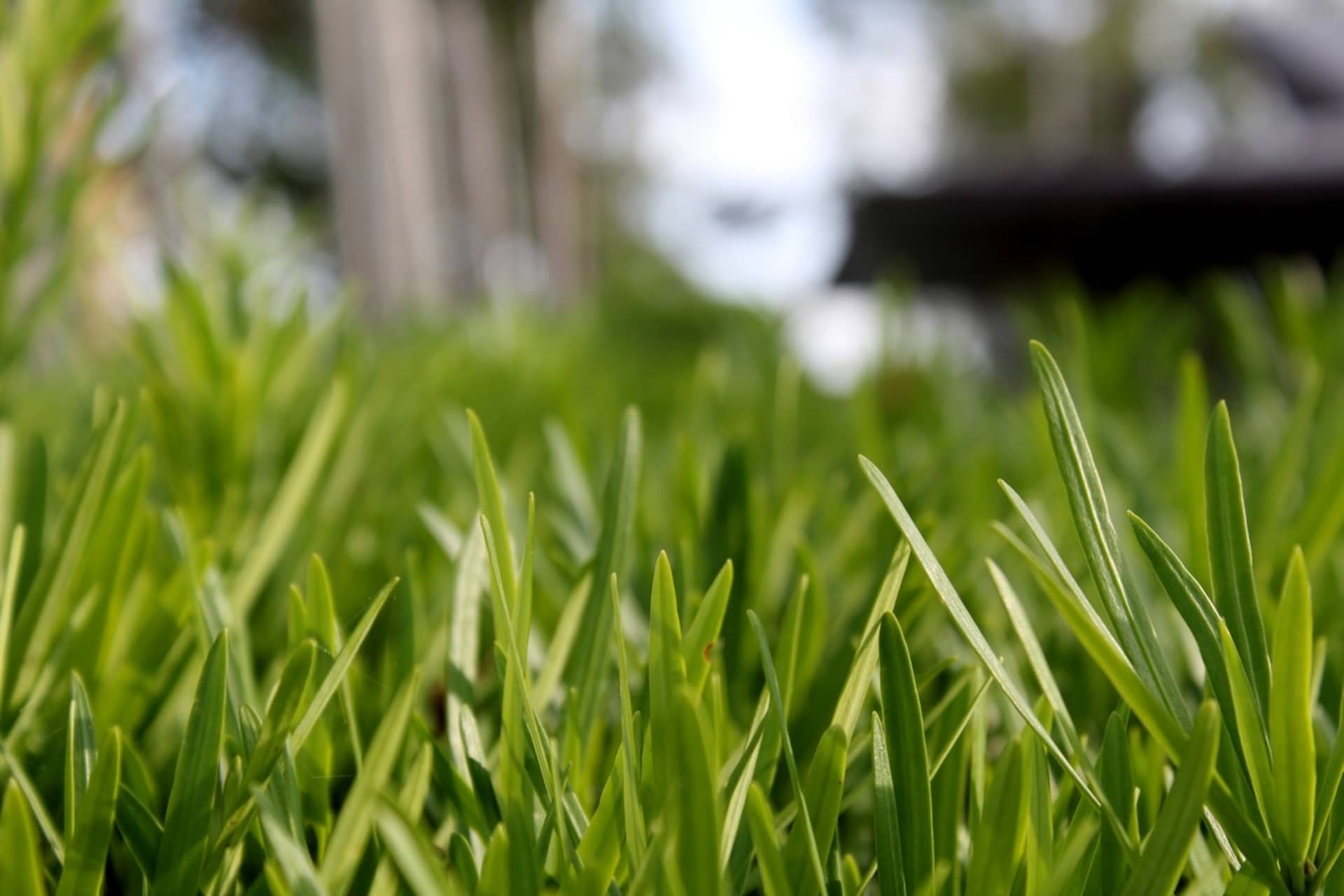 Service Line Coverage
Utility company lines are the lines running from the utility company to your property line. From there, your service lines take over to carry the various services to your home and other structures.
Does Homeowners Insurance Cover Service Lines?
Your standard homeowners insurance policy does NOT cover the costs of damaged service lines running under your yard and home. You will need to buy an endorsement.
These service lines, also called utility lines and lateral lines, carry your water, electricity, fuel, internet, waste, and anything a utility company provides to your house.
If you are digging a hole too deep in the wrong place, or just get an unlucky pipe break from a water main in the front yard, your home insurance won't cover it - unless you purchase service line coverage as an add-on (lateral lines coverage).
What Types of Service Lines ARE Covered?
Service line coverage includes an array of service lines that leak, break, tear, or rupture, such as:
Water Lines
Septic Systems
Sewer Lines
Underground Electrical Wiring
Fuel Lines (including gas lines)
Internet lines
Underground Phone/Communication Lines
Steam Line Piping
Drainage
Waste Disposal
Underground Cable Lines
Examples include:
Sewer pipes and water pipes connected from your home to a private septic system or public sewer system
Ground loop piping connected to a heat pump
Underground power lines that provide electrical service to your home or structures
Service line coverage will only cover service lines that are exterior to your home structure and underground. Lines running overhead from a telephone pole are the responsibility of the power company.
Causes of Service Line Damage that ARE Covered
Homeowners might try to blame the utility company for this type of damage, but the truth is, it is not their responsibility. In America, we are lucky enough to own our property and land, but that also means property owners are responsible for damages that occur on their land. If the underground utility line breaks on your property, it is your responsibility to repair or replace your service line. Here is an example of how a major US city treats a water line break: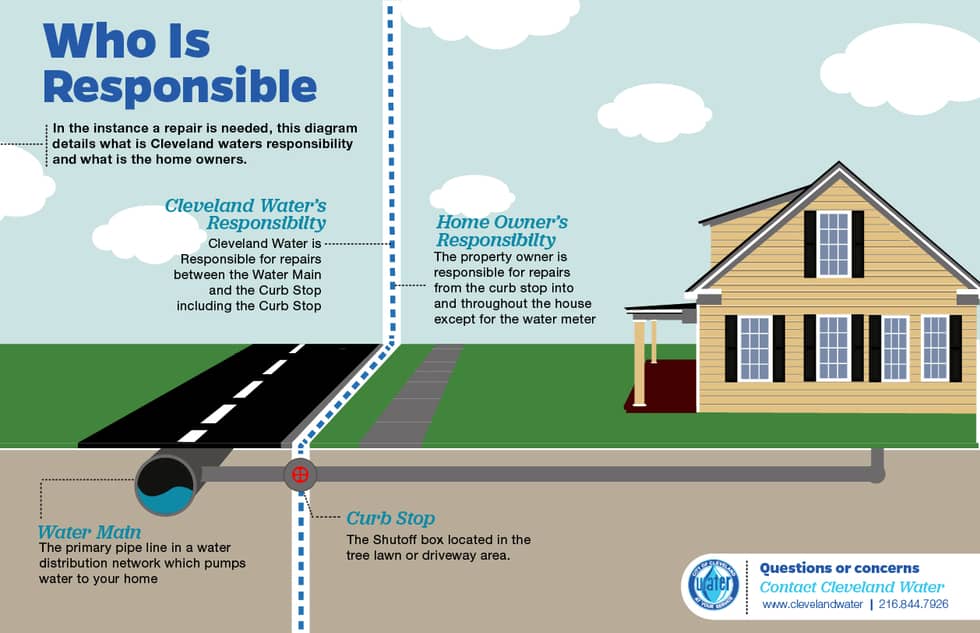 As a homeowner, you are financially responsible for virtually anything that happens to and on your property. Yet, you could be on the hook for thousands of dollars for repairs out of pocket for physical damage you do not even see, underground pipe hazards, such as:
Rodents
Pressure system breakdown
Ground freeze
Invasion by tree roots
Weight of Equipment, Animals, and People
Digging
Artificially Generated Electric Currents
Lightning strike
Corrosion
Marring
Hidden Decay
Mechanical breakdown
Landscaping accident
Wear and tear
Deterioration
Rust
Your service line coverage endorsement covers these perils. Covered incidents often must meet terms and conditions in your policy. For example, if you own a natural gas line that provides gas to your home, it is covered if it meets these criteria: the gas line is an underground service line, it is on your premise, provides gas to your home, and has a failure.
What Expenses ARE Covered by Service Line Insurance?
When you add a service line endorsement to your homeowners insurance policy as an endorsement, you'll gain robust protection from an array of costs:
Excavation Costs
Landscaping Expenses
Repairs or Replacement of Wiring and Piping
Loss of Use - Additional Living Expenses

What Perils Are NOT Covered by Service Line Insurance?
If your service line damage is caused by the following, your service line add-on does not cover you:
Fire
Lightning
Explosion
Windstorm
Hail
The Weight of Snow
Ice
Smoke
Aircraft
Vehicles
Civil Commotion
Sleet
Vandalism
Sinkhole Collapse
Volcanic Action
Earth Movement
Floods

What Damages Are NOT Covered by Service Line Insurance?
Every service line insurance policy can vary, but a few examples of damaged lines on your property that are not covered include:
Fuel tanks
Service lines damaged by shifting or settling foundations
Pipes that run under or through a body of water, including swimming pools, ponds, lakes, etc.
Heating and cooling systems, including heat pumps
Pipes delivering water supply to an outdoor property, such as decorative ponds, sprinklers, hot tubs, irrigation systems, swimming pools, etc.
Underground pipes and wires that provide electricity to an outdoor property, including electric fences, light fixtures, security systems, etc.
Septic systems, including septic tanks, leach fields, piping and motors that run from the septic tank to leach fields, and pumps
Piping or wiring not connected and ready to use
Water wells, including motors and well pumps
Stormwater drain pipes
Low pressure and blockage of a service line because this is not direct damage
Lines damaged by off-premise explosions or other incidents

How Much Does Service Line Coverage Cost?
At only ~$25/year for $10,000 in coverage and a $500 deductible per incident, it's kind of a no brainer.
A water line break can run anywhere from $2k to $15k, and the average service line repair costs around $5,000.
For most cost-conscious homeowners, adding service line protection is a bargain. And if you own an older home, this coverage becomes exponentially more critical. Best of all, some insurance companies offer no deductibles on claims.
Do I need Service Line Coverage?
While no one can predict the future, accidents, and unfortunate events, like service line failure, happen. And if you're not prepared and protected, you could be expected to pay an enormous repair or replacement bill. For example, service line repair can cost you anywhere from $2,000 up to $20,000 depending on location and extent.
Don't Blow a Gasket!
We get it — insurance offers can be confusing. A broken service line can be a nightmare. Fortunately, we are here to help.
As industry experts, we have partnered with more than 40 carriers to provide you with the best possible solution based on your unique needs. Our licensed insurance agents will help you through all your coverage options and suggest ideal insurance solutions to give you the peace of mind and safeguards you deserve.
At your service,
Young Alfred