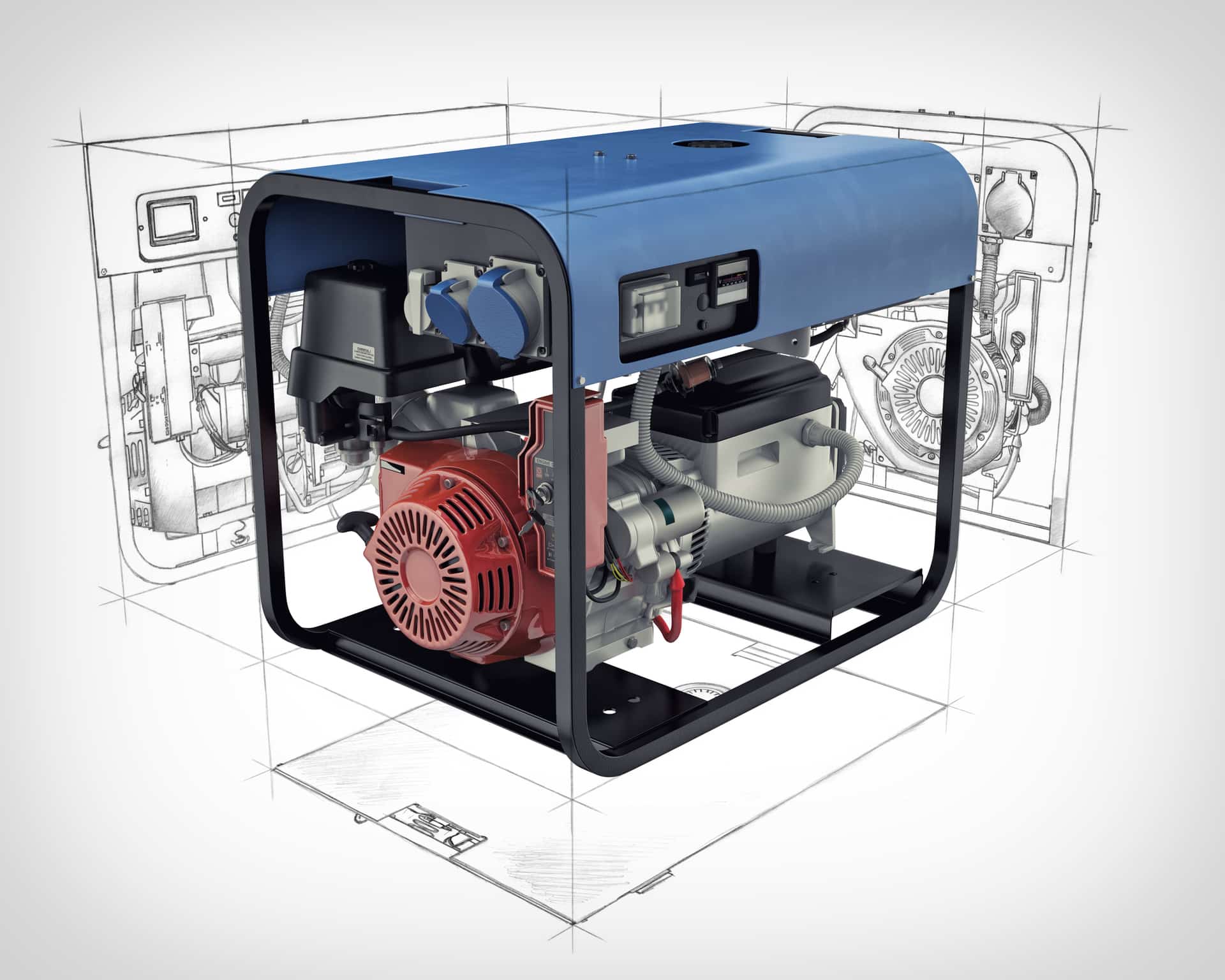 What to Look for in a Generator?

There was a time when having a generator for backup power was useful for the occasional emergency.

But, as our weather becomes ever more extreme, suffering a power outage is more common. As a result, generators are now an essential piece of equipment.

So, if you are researching generators, what should you take into consideration?

What Kind of Generator Do I Need for My House?
There are four main types of home generators. Which generator you choose depends on whether you want a permanent or portable one.
Home Standby Generator. Installed in the home and runs on gas. They come on automatically when there is an outage.

Portable. Noisy, and you must situate it outside the house due to dangerous emissions. They run on gasoline.

Inverter Generator. Quieter and more efficient to run. Inverters produce fewer emissions but still need the correct ventilation precautions as they run on gas or propane.

Portable Power Station. Powered by either a rechargeable battery or solar panel. Are quiet and emission-free. Use them anywhere that you need a power source.
Portable generators that run off gas are noisy and produce dangerous emissions. Therefore, you must take precautions when using one. Also, you will have to store the gasoline that they use for power. New battery-powered generators are quiet and produce no emissions.
What Size Generator Do I Need?
What size generator should you get? That depends on how many appliances will run off it. A generator that you use in your home will be larger than a recreational generator.

For home use, a good starting point is to consider all the appliances that you want to run off the generator.

Generator Size Calculator
To calculate a generator's size, you first need to know the wattage of each of your appliances. Fortunately, there are plenty of generator calculators online. Use them to determine the exact size of the generator needed. Try this generator size calculator.

What Watt Generator Do I Need?
The size of a generator is relevant to its wattage. The higher the wattage output, the larger the generator.

There are two types of wattages to consider.
Surge Watts. Occurs when switching on the appliance.

Rated Watts. The ongoing wattage when an appliance is running.
Northern Tool has produced a simple generator wattage calculator.

What Does a Generator Run On?
Standard portable generators run on gasoline which produces emissions high in carbon monoxide. Take special precautions and do not run the generator in your home.

You can buy diesel generators, but they are less common than gas generators.

Installed generators also run on gas, but you have the option of using either natural gas or propane gas.

Newer solar generators use rechargeable batteries and solar panels. Unfortunately, the power output is low, so do not expect to power many appliances over an extended period.

Generator Cost
To buy a new generator, you can expect to pay around $400 for a small inverter generator. You can pay up to $6,000 for an installed generator before fitting.

How much you spend on generator operating costs depends on the type of generator and the fuel used.
Gasoline. Approx. $50 per day
Propane. Approx. $200 per day
Natural Gas. $20 — $40 per day
Battery / Solar Power — Negligible
Diesel. $45 per day
Generator Features
When choosing a generator, look for the following features.
Automatic CO Shutoff. Detects carbon monoxide and shuts off the generators when the levels are too high.

Automatic Start. Switches the generator on when the power goes out.

Electric Start. Alternative to a pull-start engine.

Fuel Gauges. Use to check the fuel level.

Low-Oil Shutoff. It shuts the generator down if the oil drops below a certain level.
Another feature you should consider is a manual transfer switch. It connects the generator power to your home circuit panel with one cable. Then, when a power outage happens, it automatically shuts down the utility power lines and opens the generator line.

Most Reliable Generator
The Generac GP6500 COsense features in many top 10 lists if you're looking for a reliable home generator. In addition, Popular Mechanics describes it as one of the most versatile of generators.

Best Generator Brands
Here are five of the best generators brands available today.
Generac
Briggs & Stratton
Energizer
Winco
Westinghouse
Most Fuel-Efficient Generator
The Westinghouse iGen 2500 can provide power for up to 18 hrs on just 3.4 gallons of fuel.

Longest Lasting Generator
Installed or whole house generators last the longest out of all home generators as they can run off natural gas.

With portable generators, the Generac 6864 diesel generator can last up to 32.4 hrs.

Quiet Generator Ratings
There is no getting away from it. Generators can be noisy! But finding a quiet generator does not have to be too hard. These generators are the quietest on the market.
Generac GP2200i
Pulsar G2319N
Westinghouse iGen2200
Rainier R2200i
Best Rated Generators
So, we have looked at fuel-efficient, long-lasting, and quiet generators. But what generators come out best overall?
When Do Generators Go on Sale?
Getting the best price for your generator can depend on your area. If your state suffers heavy snow in the winter, you could buy a generator cheaper in the summer months.

Does Home Insurance Cover Generators?
Yes, if your generator suffers damage due to a listed covered peril.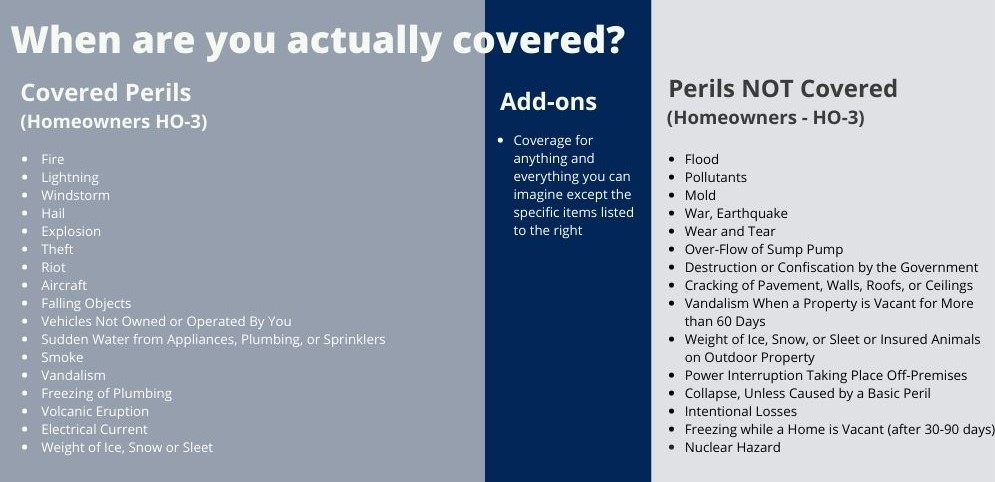 Generator Equipment Mechanical Breakdown Endorsement
If your generator breaks down from a mechanical failure, your standard homeowner policy will not cover it.

You can buy an additional mechanical breakdown endorsement, giving you coverage of up to $100,000 for your generator's mechanical failures.

Find out more about insuring a generator or learn about other types of insurance. Get in touch. We will be happy to assist.

Hope that helps!
Free Online Home Insurance Quotes
At your service,
Young Alfred