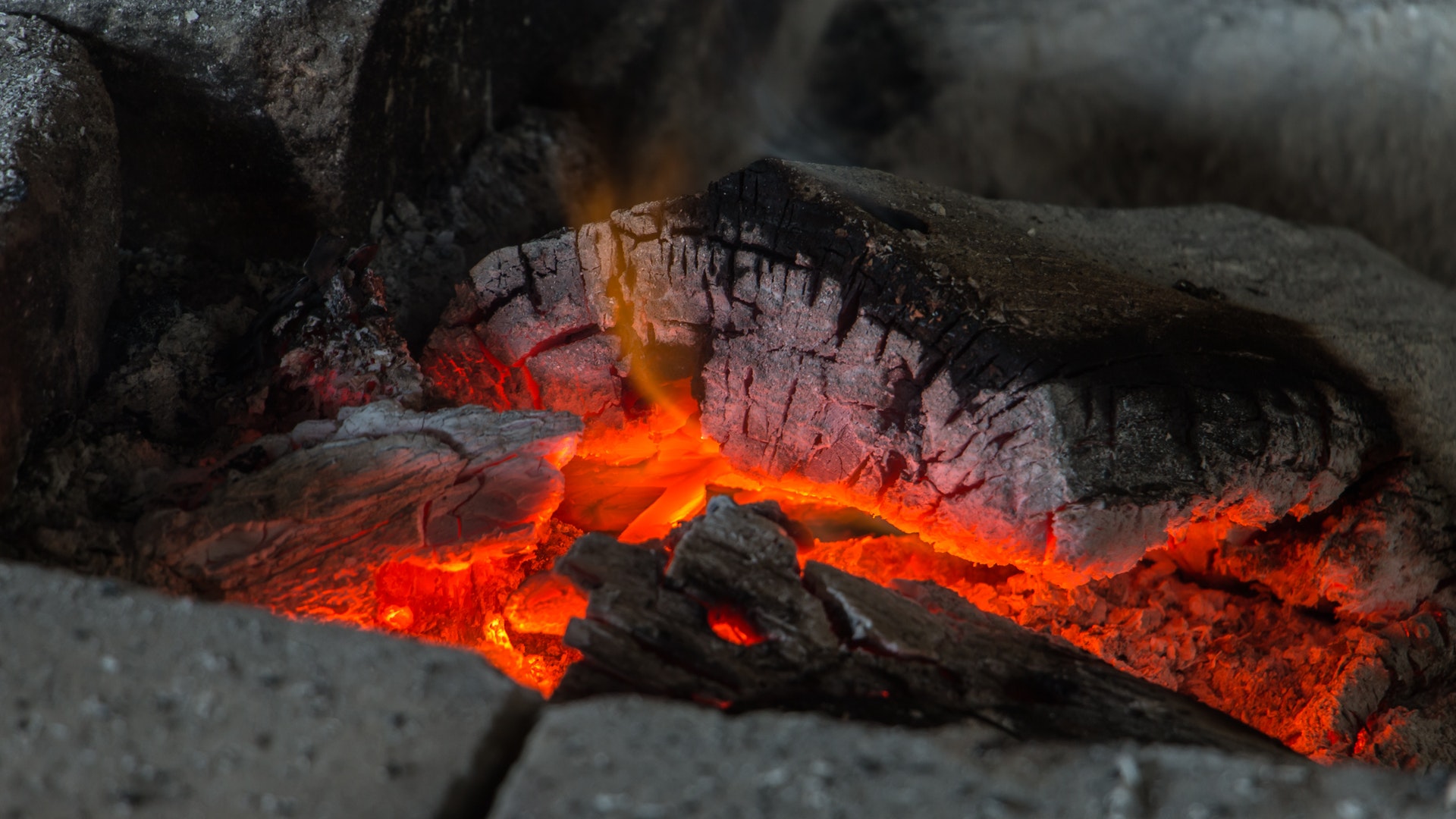 What Type Of Heating System Do I Have In My Home?

The type of heating system in your home can be a significant factor in determining the cost of your home insurance premium. There are three critical parts of the heating system:
The energy source - gas, electricity, oil, etc

The machine - furnace, boiler, heat pump, etc

The distribution - forced air, radiant, baseboard, etc
Let's look at each part and understand how each component could change the cost of your home insurance.
The Heating System Energy Source
US households by energy source: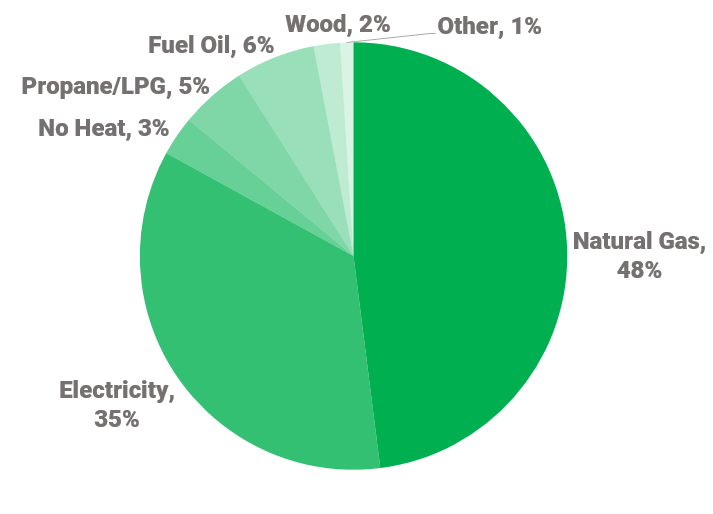 In general, when it comes to home insurance, you will get a discount on electricity or natural gas. The oil will cost extra. If you use wood as your primary heat source, many home insurance carriers will flat out reject coverage.
The Heating System Machine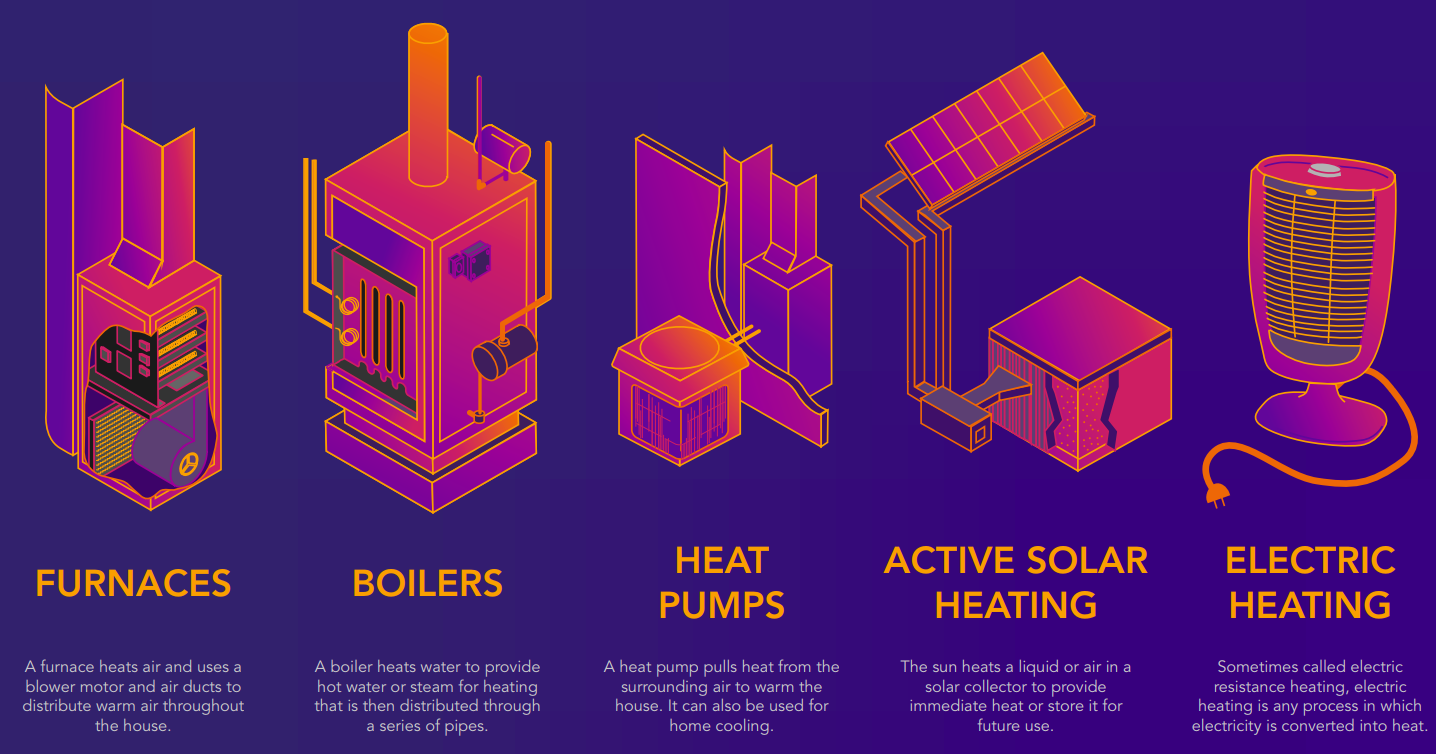 Insurance companies do not like portable electric heaters. As you can imagine, these devices have a history of creating bad claim situations, namely starting a fire.
When it comes to furnaces and heaters, you can see cases of puff back claims. Puff back is where the heating system does not ignite properly and allows oil or gas vapors to build up within the combustion chamber - your home insurance covers an internal explosion. Claims can also arise from pipes freezing or electrical surges - both included in your home insurance policy. You should get a professional to inspect your heating system about once every year to ensure everything is operating normally.
Your home insurance will not cover replacing your heating system when it gets too old or breaks down because of age -- normal wear and tear is not included in a home insurance policy.
The Heat Distribution Mechanism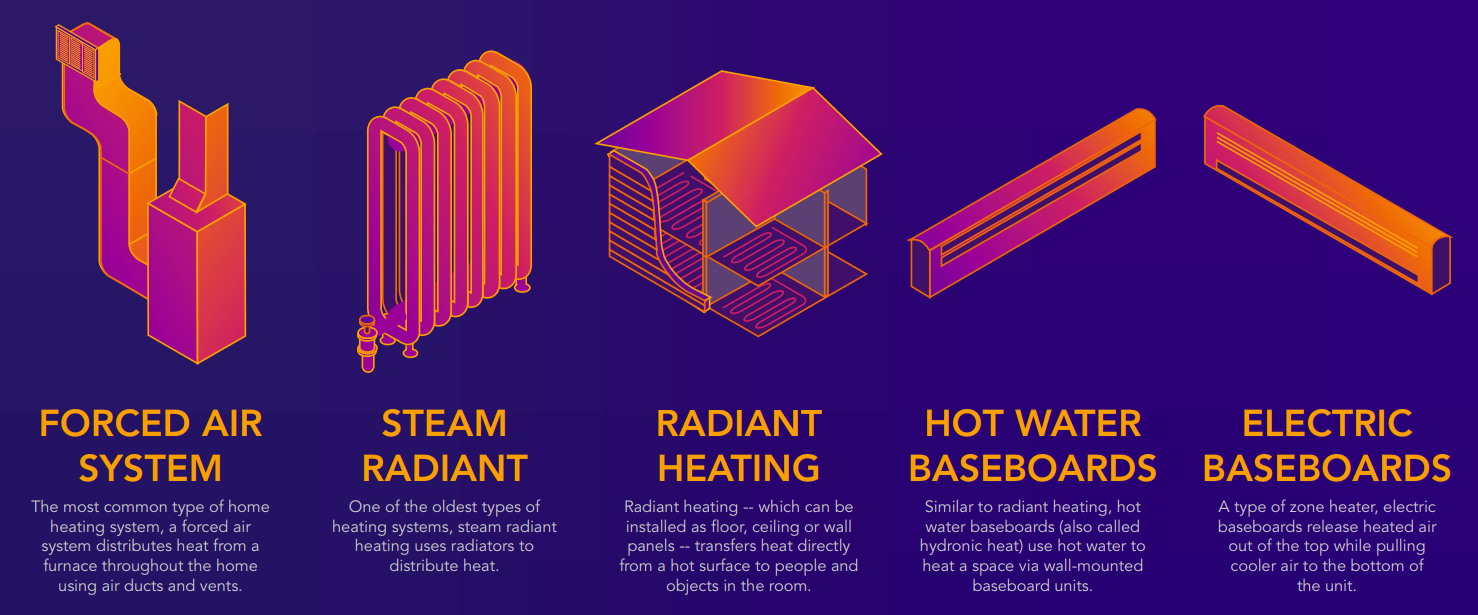 You can see a surcharge for radiant heating and hot water baseboards. Insurance carriers like the forced air system, because it keeps the high-temperature portion of the heating system away from people in the home. With hot water baseboards, there is always the risk of a water leak causing water damage - be sure to check for leaks regularly if you have these in your home.
Hopefully, you have a better understanding of how your home is heated and how it will affect your home insurance costs.
At your service,
Young Alfred