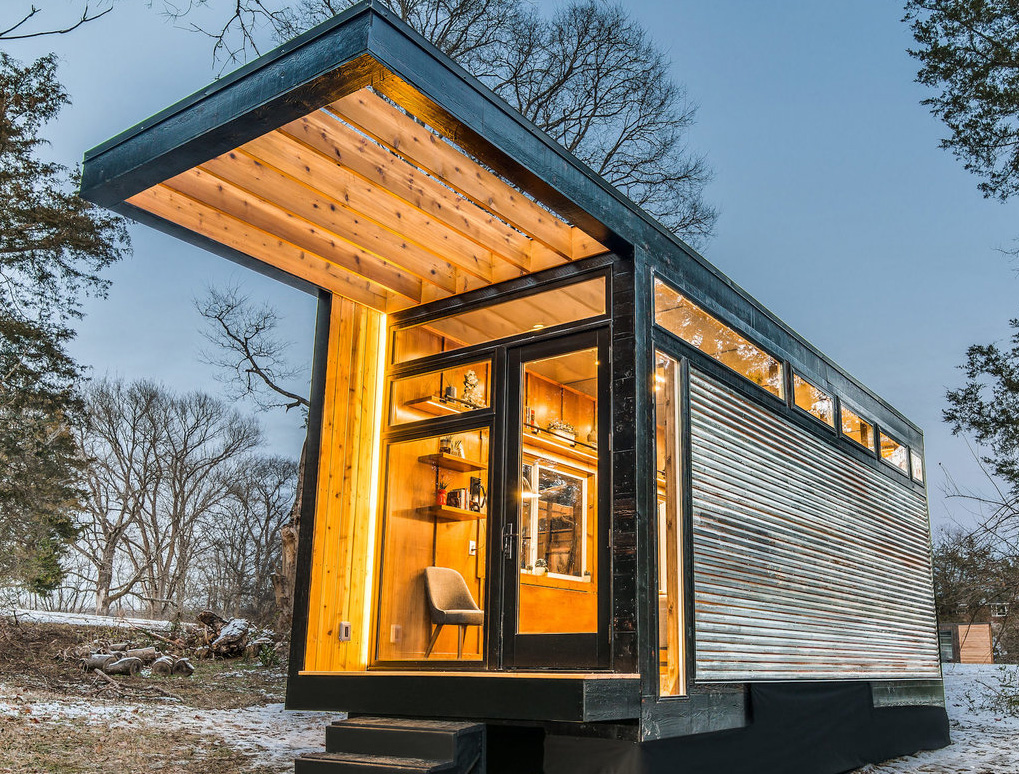 What You Need to Know Before You Buy or Build a Tiny Home

The average home size in the United States has increased by over 50% in three decades. From 1,725 square feet in 1983 to over 2,500 square feet in 2020. That's changing. More buyers are embracing scaled-down living and buying tiny homes. Here's what you need to know before you build or buy your little house.
Teeny, Tiny Homes

Tiny homes are 100-400 square feet. They are usually built on wheels, although some have permanent foundations. Why would anyone want to squeeze their life into space the size of a walk-in closet? Some want to reduce their environmental footprint. Others want to simplify their lives. For many, it's about finances:
68% of tiny house homeowners don't have a mortgage

60% have no credit card debt

55% have more savings in the bank than the average homeowner

Who Wants to Live in a Tiny Home?

According to the National Association of Home Builders (NAHB), more than half of Americans would consider living in a home under 600 square feet. A full 63% of millennials say they would consider living in a tiny home. According to the Tiny House Society, 2 out of 5 people over the age of 50 do live in them. Before you run out and buy or build a tiny home, there are barriers to small home living you'll need to overcome.
Tiny Homes and Building Codes

Tiny homes need to meet local building codes. Until recently, there was no tiny home code standardization. The International Residential Code (IRC) just established specific guidelines. States base their local building codes on the IRC. The new building codes should help the tiny home sector moving forward.
Where to Park your Tiny Home

Finding a place to park your tiny home legally can be challenging. It's considered an RV by most local ordinances. You can hang out in an RV park – but only for 30 days. Homeowners sometimes park at a friend's lot, but this can also be against local laws. Owners report that keeping a low-profile is usually enough to avoid eviction.
It's easier to park your tiny home in a community that allows accessory dwelling units (ADUs). ADUs are permitted structures on the same lot as an individual home. Homeowners find a tiny house is perfect for aging parents, adult children who return home, offices, and even Airbnbs.
Tiny Home Insurance Premiums

Most insurance companies aren't quite sure how to classify a tiny home. It is either
a mobile home
a house
a recreational vehicle (RV)
RV insurance protects the house and property while traveling and while parked. The catch is that most insurance companies require that the home is professionally constructed and certified by the Recreation Vehicle Industry Association (RVIA). A tiny home DIYer is out of luck.




If your tiny home has a foundation fixed to one location, you may qualify for mobile home insurance. Once you hit the road, you'll need to get a temporary policy to insure the home while it's in transit. Once you've parked, remember to let your insurance company know your new location.

Tiny Home Movements

More communities are embracing — and making allowances for — tiny homes:
Spur, Texas, no longer has a minimum size requirement for tiny homes on foundations.

Fresno, California, will consider tiny homes parked on a property with an existing home a permanent residence.


Lake Dallas, Texas,

now hosts a tiny home village. Owners can park their small home on a lot of about 800-1000 square feet for a monthly fee.
A Big, Tiny Life

Tiny living can give you significant benefits: financial security, flexibility, and simplicity. Take the time to research local laws, building codes, and the cost and availability of homeowners insurance before you buy or build. Then take just a few of your worldly possessions and move right in -- go tiny!
Get Tiny Home Insurance Quotes

At your service,
Young Alfred