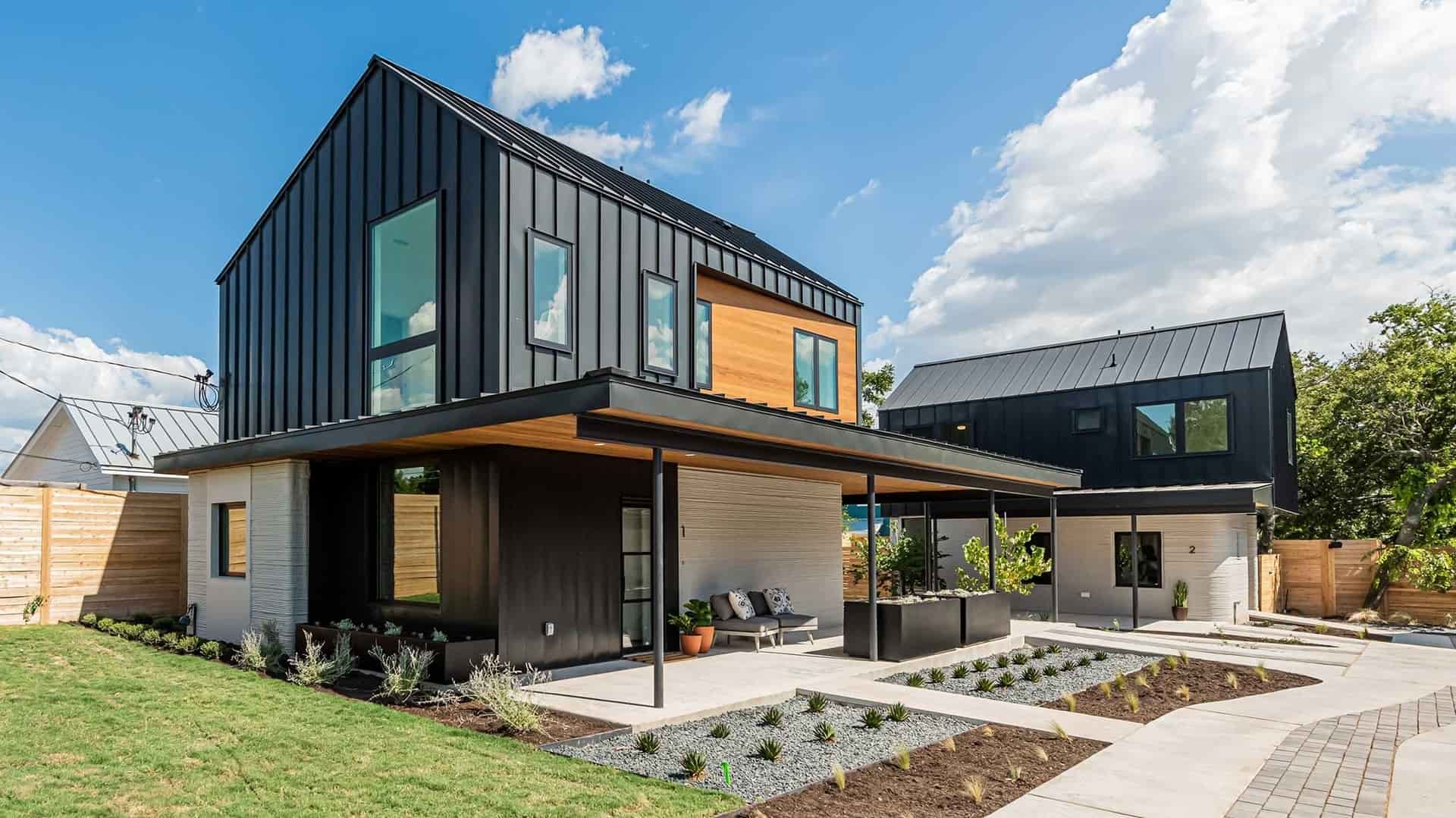 When Will 3D Printed Homes Be Available?

Today! The first few 3D-printed homes were printed and sold in the U.S. in 2021.

When it comes to industrial revolutions, 3D printing technology is at the forefront. This process is so beneficial that it is even starting to influence the construction of new homes.

However, because 3D printing is so new, we have some questions. Let's dive into when more 3D houses become available.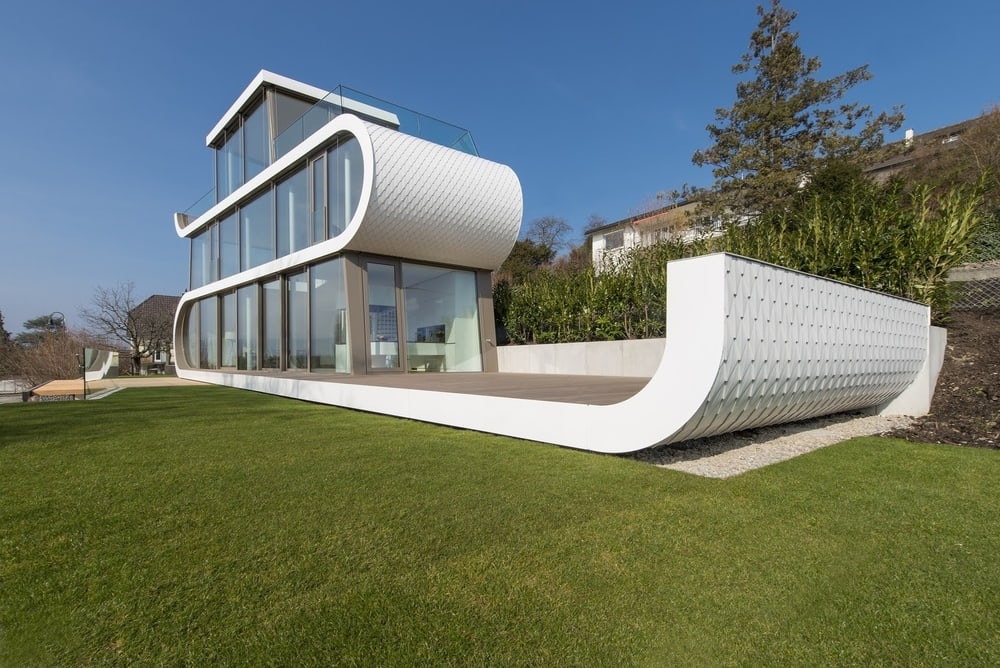 Image credit: Peter Wuermli

What are 3D Homes Made Of?
3D construction printing uses a mixture of concrete and additives. This concrete must be stable and hold together well to not warp or bend as it dries.

As the technology progresses, companies may start using other materials like bioplastics. However, these elements will not work for load-bearing walls. Instead, they might be suitable for fixtures and other interior components.




Since these homes use concrete, they are often better at withstanding natural disasters. Hurricane winds, earthquakes, flooding, and other hazards are not as catastrophic to 3D-printed houses. Some homes may even become earthquake or tornado-resistant. Also, these homes can fare better against issues like termites and other rodents who cannot chew through cement, and they are more fire-resistant.

How are 3D-Printed Homes Made?
As with a desktop 3D printer, a machine with a robot arm creates a structure, layer by layer. The process is additive manufacturing because you are building something from nothing. Traditional construction techniques are subtractive manufacturing.

First, workers blend the concrete mixture and feed it into a tube that goes into the robot arm. Then, a computer program tells the arm where to go and how much material to use.

One significant limitation of 3D-printed homes today is that they can only consist of one story. The reason for this height restriction is that the arms are only so tall. So, if companies want multi-story 3D printed buildings, they must add the extra floors using traditional methods.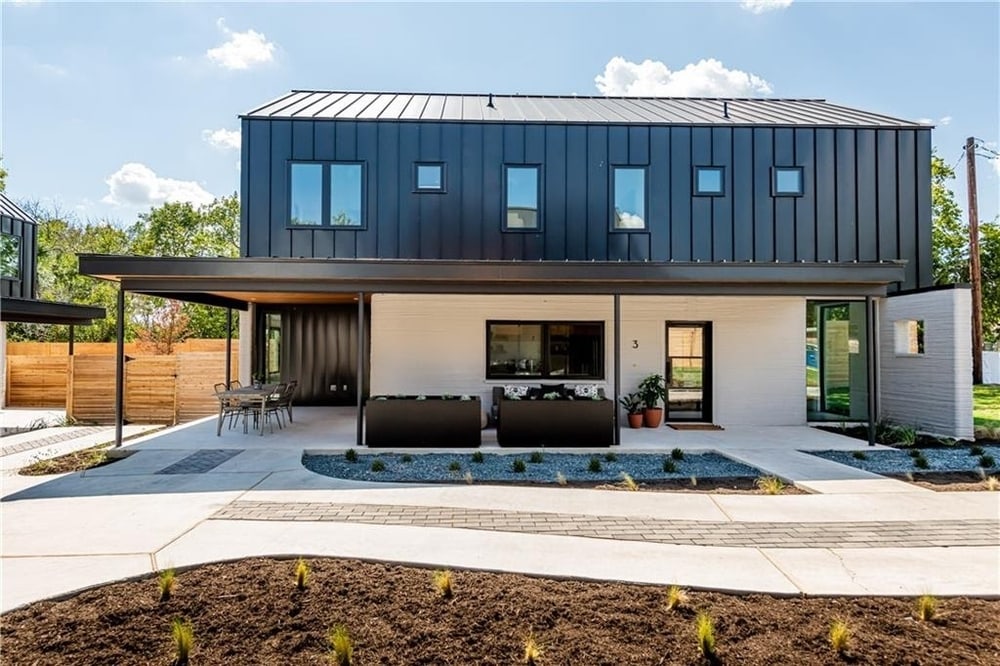 Some builders are already talking about 4-D printing, with time acting as the fourth dimension. In this case, the designs can shift or reconfigure themselves over time, creating multi-purpose buildings. However, this concept is still early days, so it is unclear how it will play out.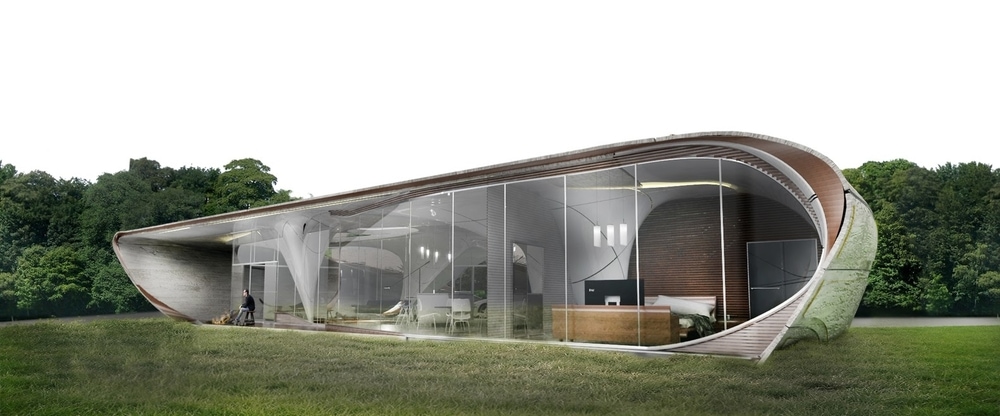 Can I Buy a 3D-Printed Home Today?
Yes, but the options are limited. Let's look at some of the existing 3D-printed houses you can find on the market.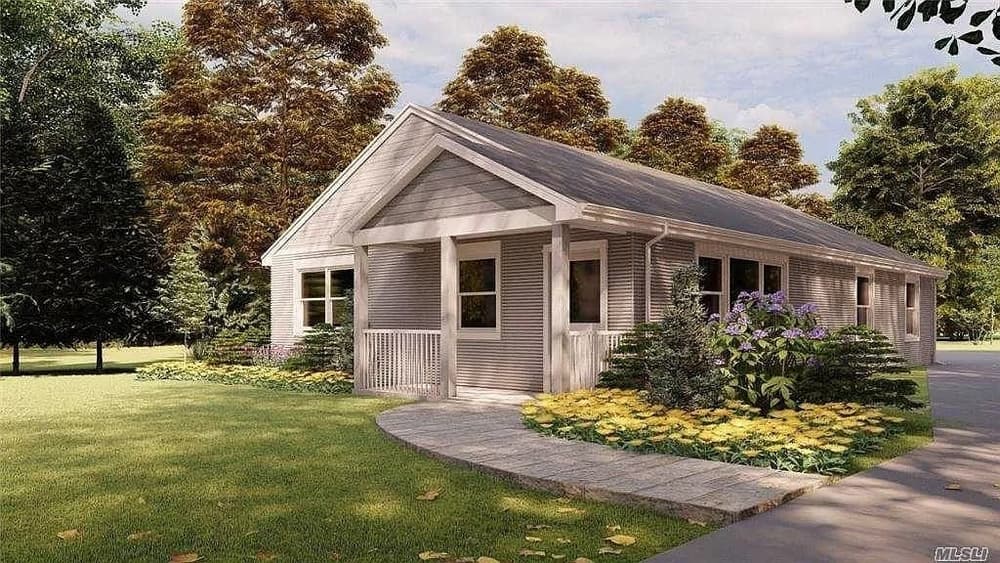 Image Credit: Zillow, 34 Millbrook Ln, Riverhead, NY 11901 3D Home For Sale Listing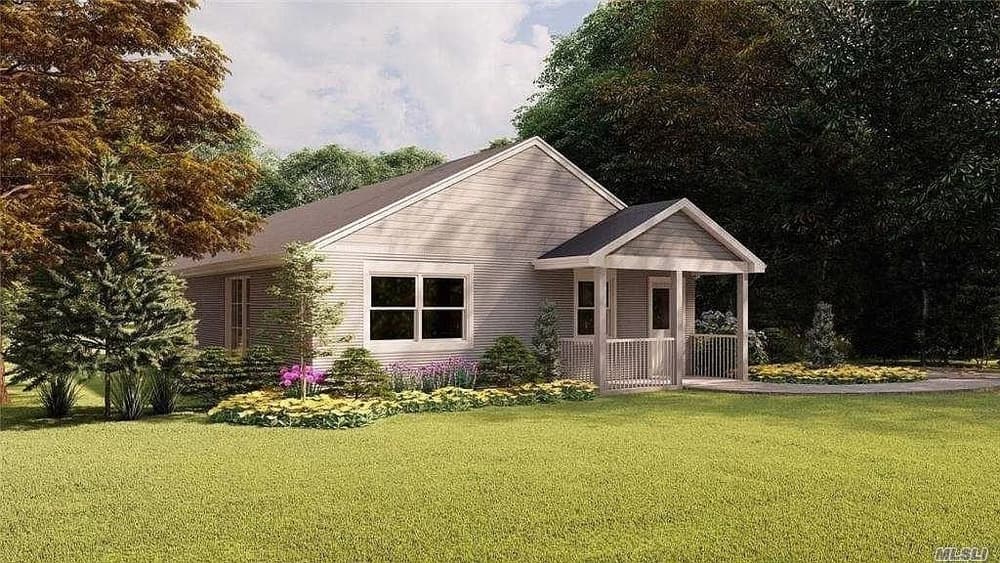 Image Credit: Zillow, 34 Millbrook Ln, Riverhead, NY 11901 3D Home For Sale Listing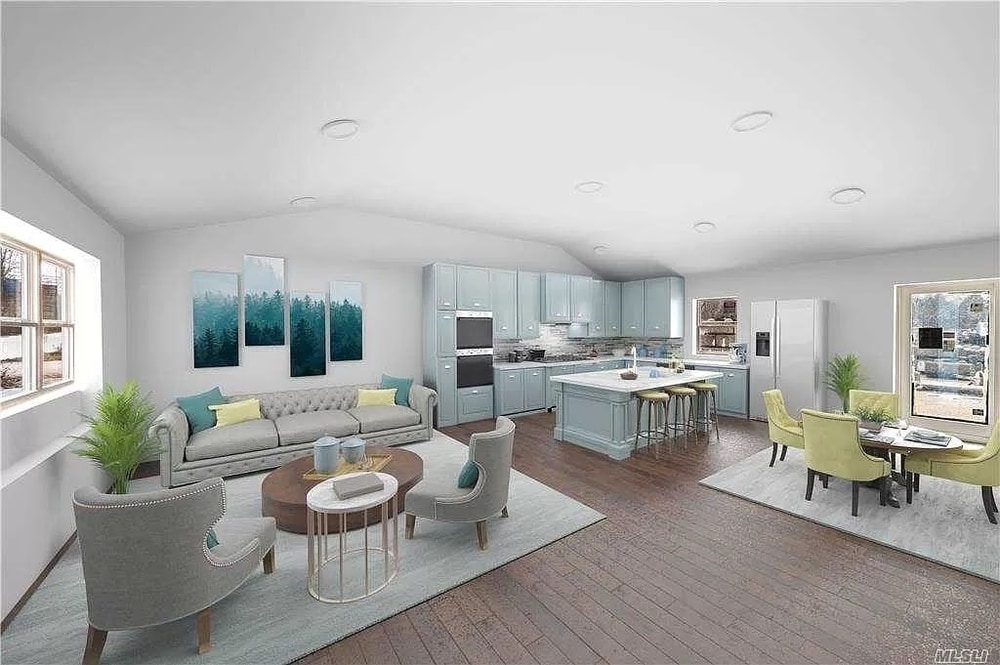 Image Credit: Zillow, 34 Millbrook Ln, Riverhead, NY 11901 3D Home For Sale Listing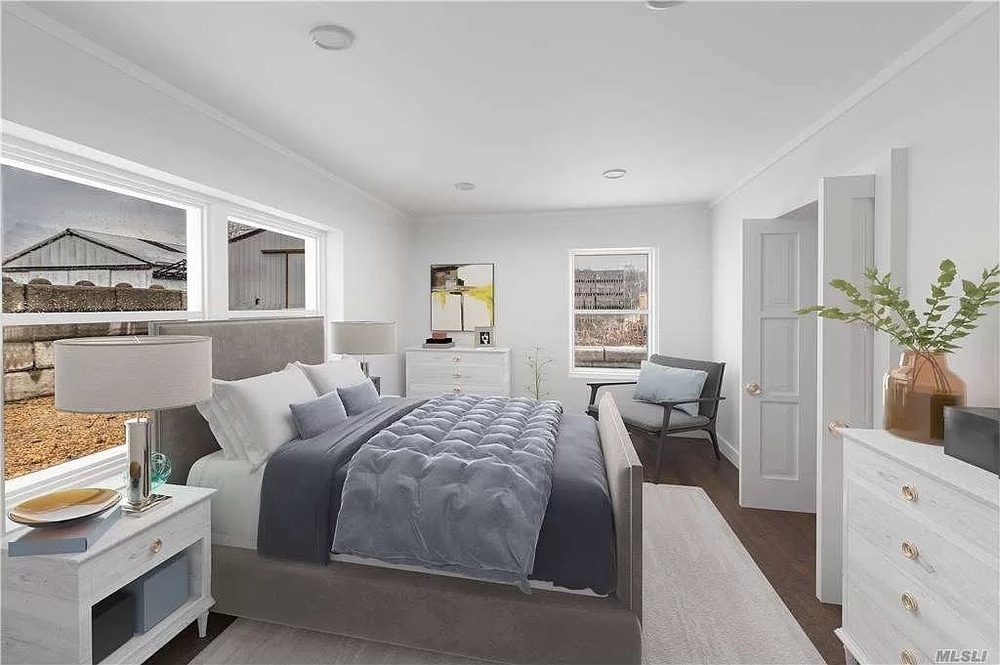 Image Credit: Zillow, 34 Millbrook Ln, Riverhead, NY 11901 3D Home For Sale Listing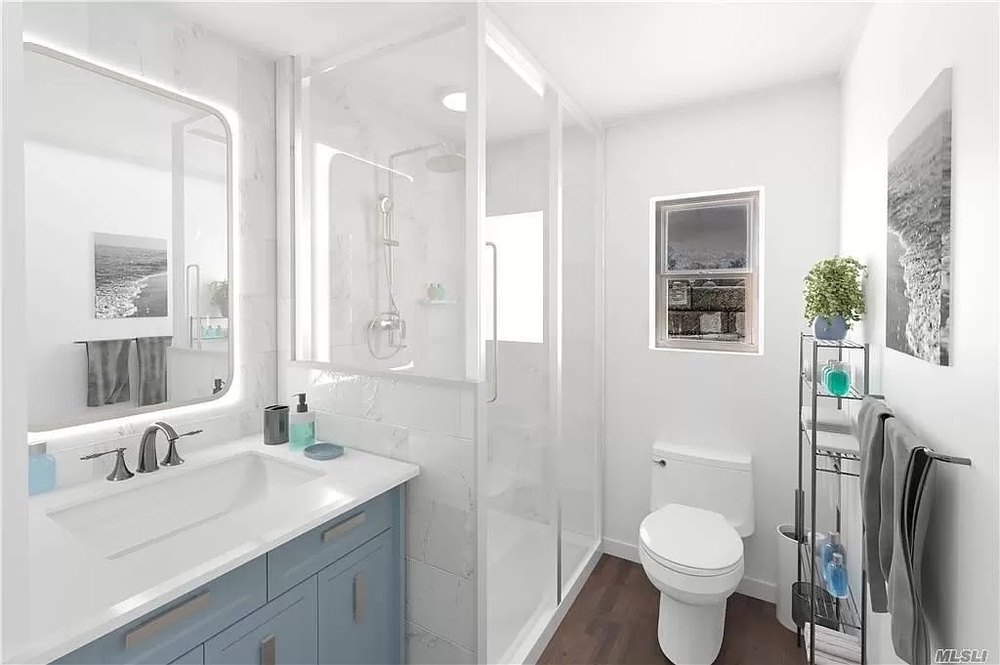 Image Credit: Zillow, 34 Millbrook Ln, Riverhead, NY 11901 3D Home For Sale Listing

3D-Printed Home - New York
This home, located in Calverton, NY, was the first permitted 3D printed home on the market. The listing price is $299,999, although the builder, SQ4D, only spent $6,000 for materials. As we will discuss later, there are many costs associated with building homes.

The Patchogue company is also offering a 50-year limited warranty on this house. The home measures 1,400 square feet, and SQ4D used its proprietary Autonomous Robotic Construction System (ARCS) to build it.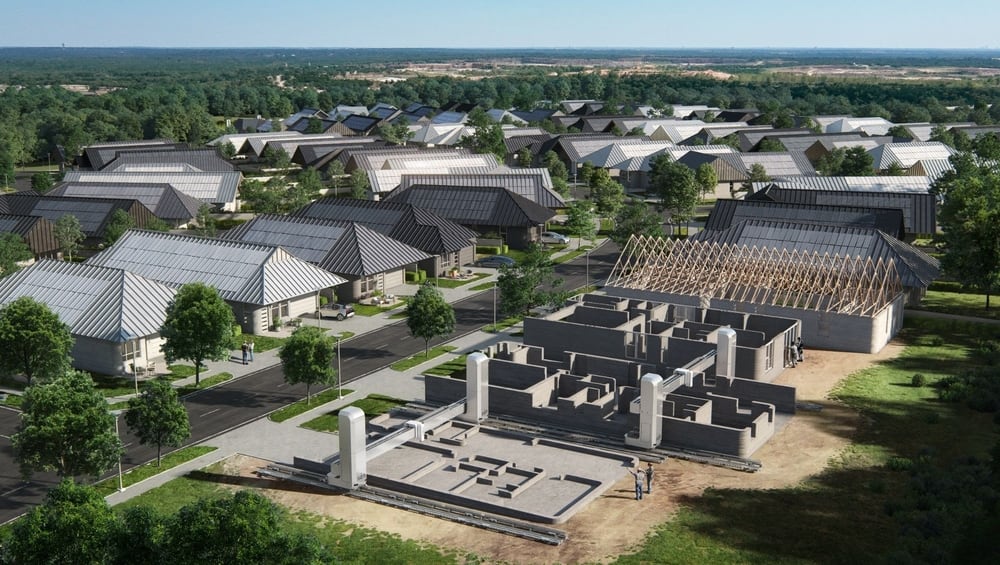 3D-Printed Home - Texas
Real estate developer 3Strands operates out of Austin, Texas, and has mainly worked on its East 17th Street Residences in Austin, TX. The ground floors of these houses use 3D printing technology. Then 3Strands will add traditional house construction on top for the second floor. Once that is finished, 3Strands will likely branch out into other communities and individual homes.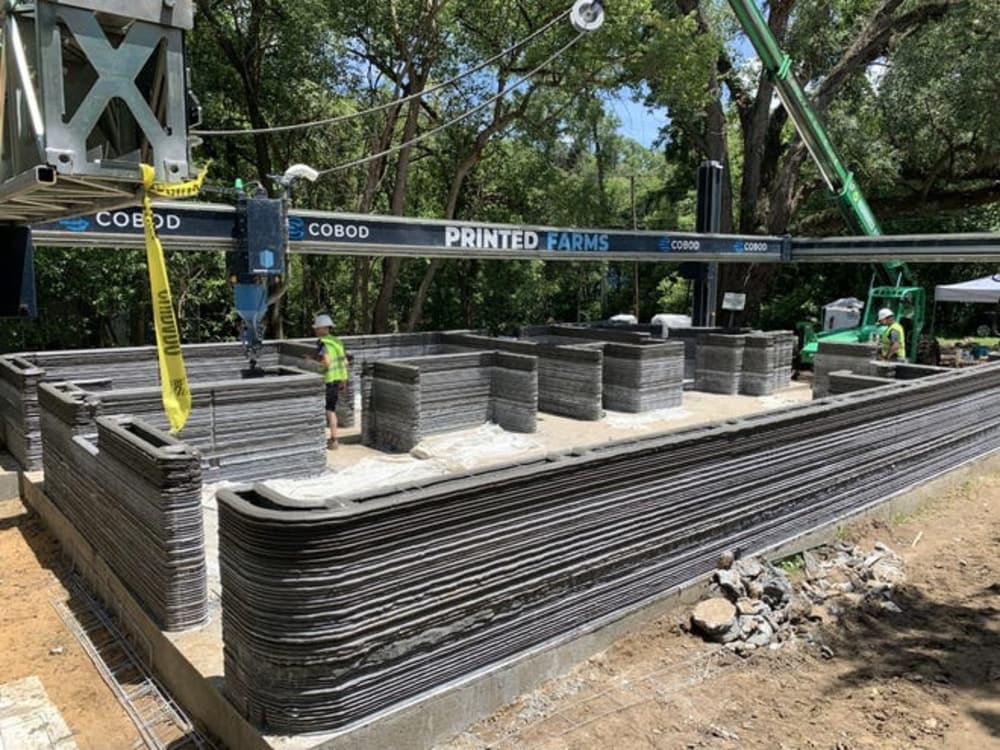 3D-Printed Home - Florida
This home is currently under construction in Tallahassee, Florida, and is a partnership between Printed Farms and Precision Building and Renovating. Printed Farms has access to a 3D construction printing machine from a Danish company called COBOD. If this project is successful, the companies hope to build more 3D homes soon.

3D Printed Homes Around the World
Other countries are getting in on the 3D construction printing action. For example, China's WinSun company recently built a massive 11,000 square-foot 3D printed mansion near Shanghai. WinSun also created a 10-story building and multiple smaller houses. The Chinese firm uses a combination of 3D printing and modular assembly to achieve these results.

According to testing, some of these buildings can withstand an 8.0 earthquake on the Richter scale. These results illustrate some of the tangible benefits that 3D printing can offer.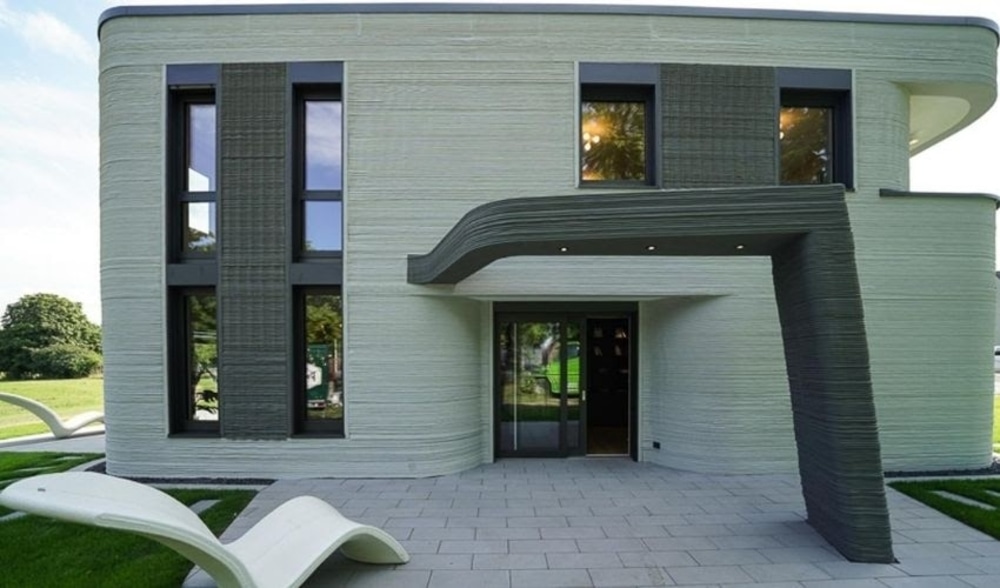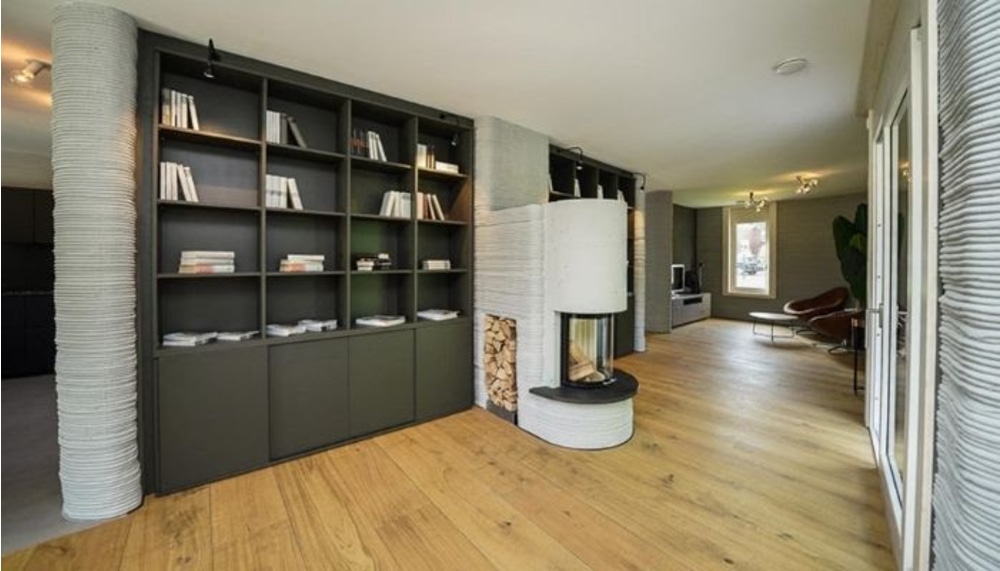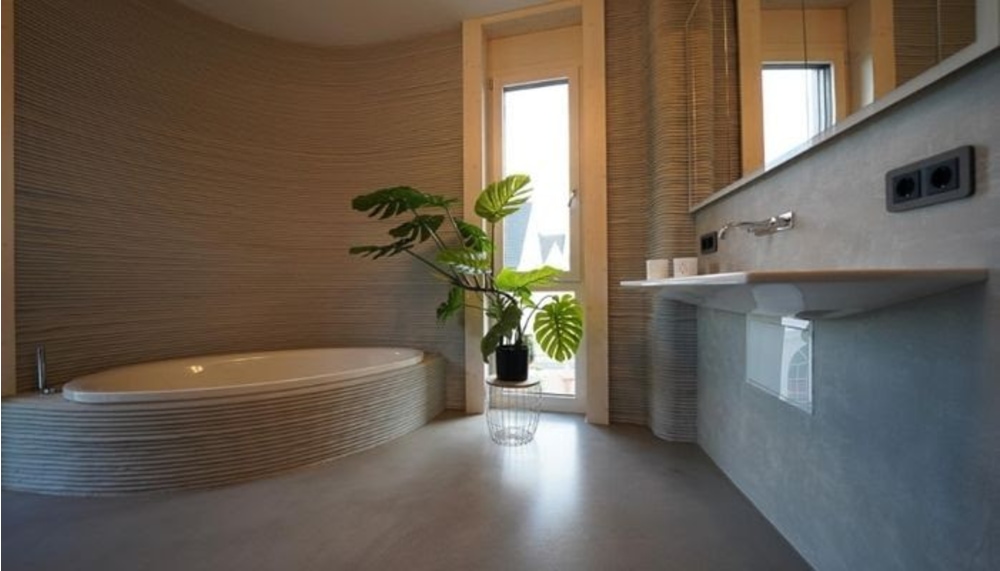 In Germany, the company Haus.me offers customized micro dwellings that can fit almost anywhere. These one-bedroom homes are self-sustaining units that can practically fit on a standard semi-truck flatbed. When it comes to affordable housing, Haus.me is one brand leading the charge.

Italy, The Netherlands, and France also have companies that are developing this technology. As housing needs continue to grow in the developed world, 3D printing may offer a viable, cost-effective solution.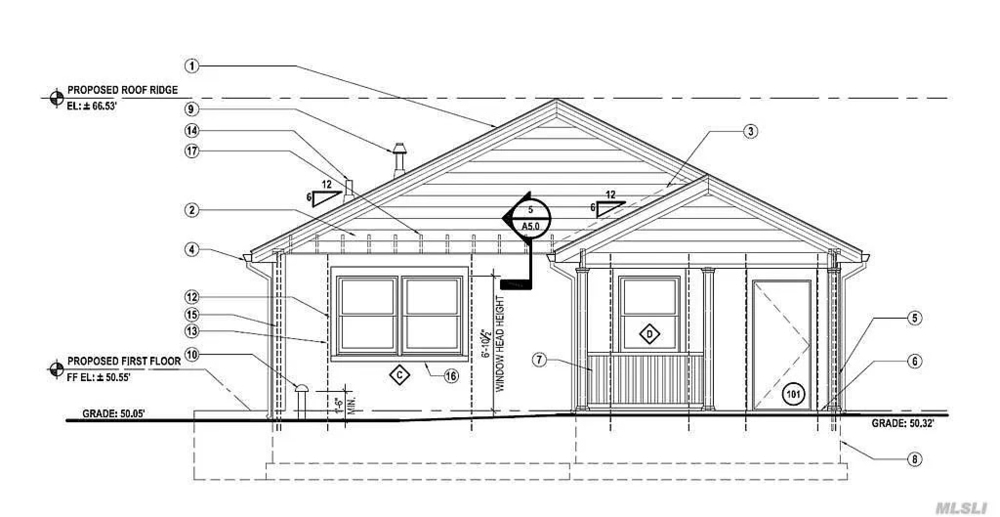 Do 3D-Printed Houses Comply with Local Building Codes?
Another issue with 3D-printed homes is that there are no current building code standards for them. Since the process is so new, builders have not rigorously tested these building methods. By comparison, traditional building materials and designs have years of testing behind them.

That said, any 3D printed home that will be a permanent residence today must comply with local building codes and ordinances. Right now, it is up to each city and county to decide how to regulate and test these structures. But, as the construction technology industry embraces 3D printing, new codes will come out. It is only a matter of when.

Another factor to point out is that companies currently must follow U.L. code 3401. This code ensures that each developer gets certified and has the right insurance. For example, builders need a general liability policy for cases when their machinery causes any physical harm to workers or visitors.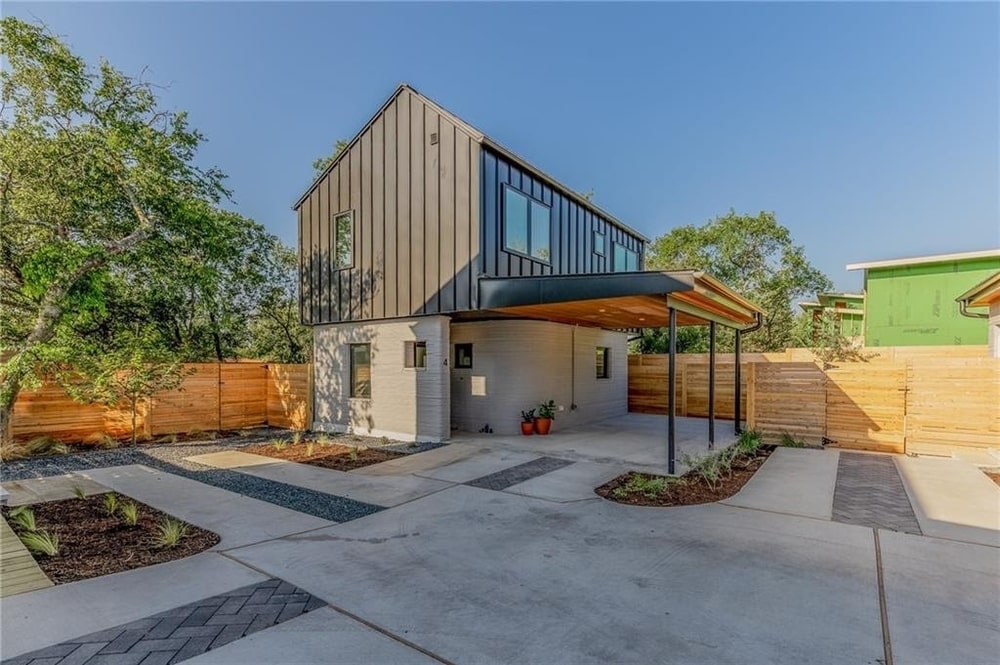 Image Credit: Zillow: 3D Home For Rent $3,300/month in Austin, 3503 East 17th Street, Unit B4, Austin, TX 78721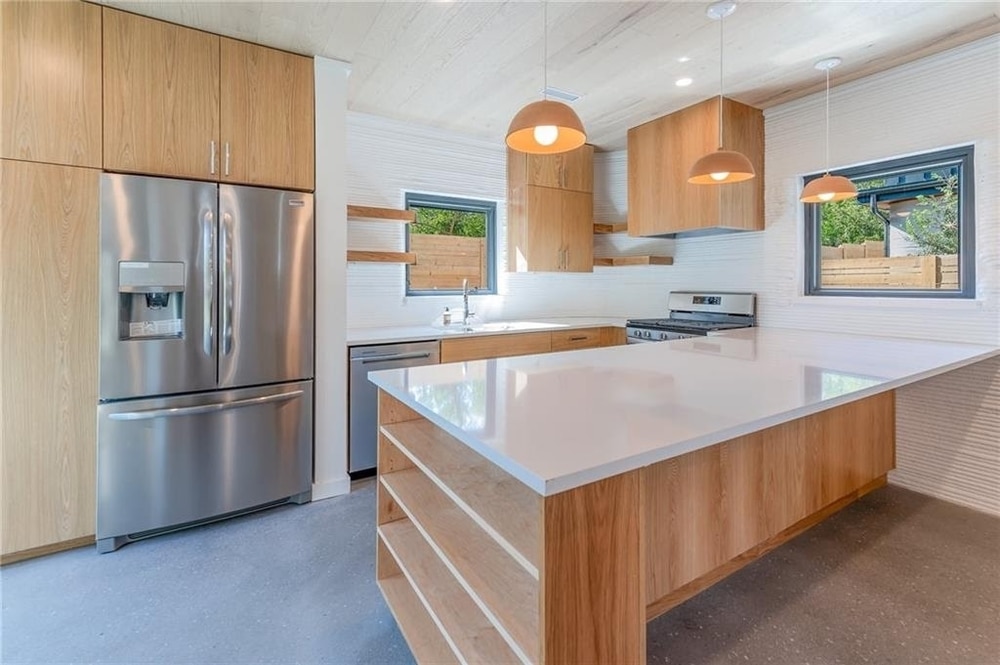 Image Credit: Zillow: 3D Home For Rent $3,300/month in Austin, 3503 East 17th Street, Unit B4, Austin, TX 78721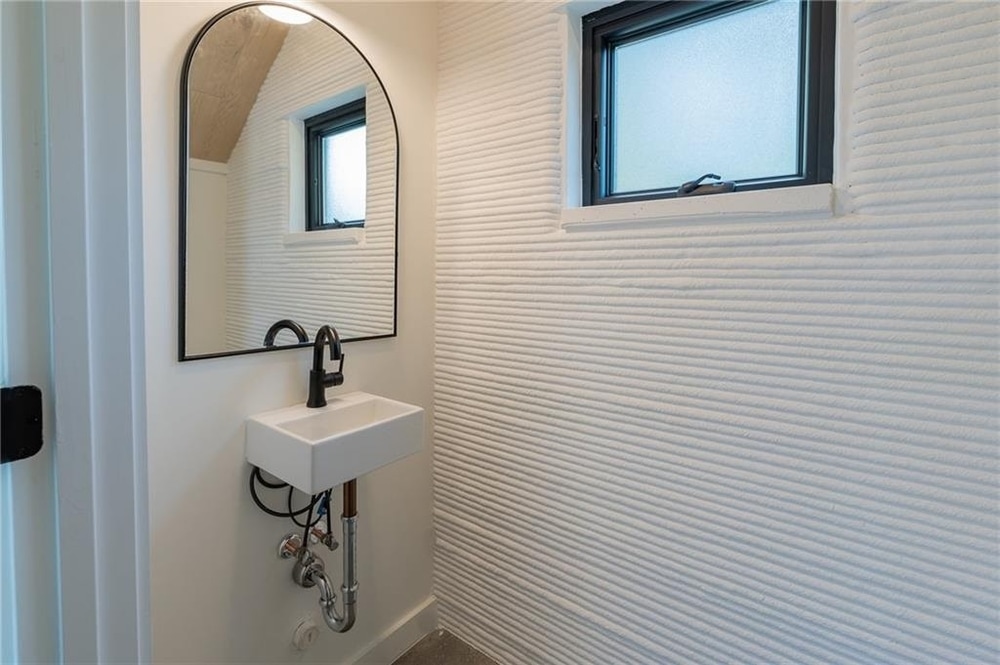 Image Credit: Zillow: 3D Home For Rent $3,300/month in Austin, 3503 East 17th Street, Unit B4, Austin, TX 78721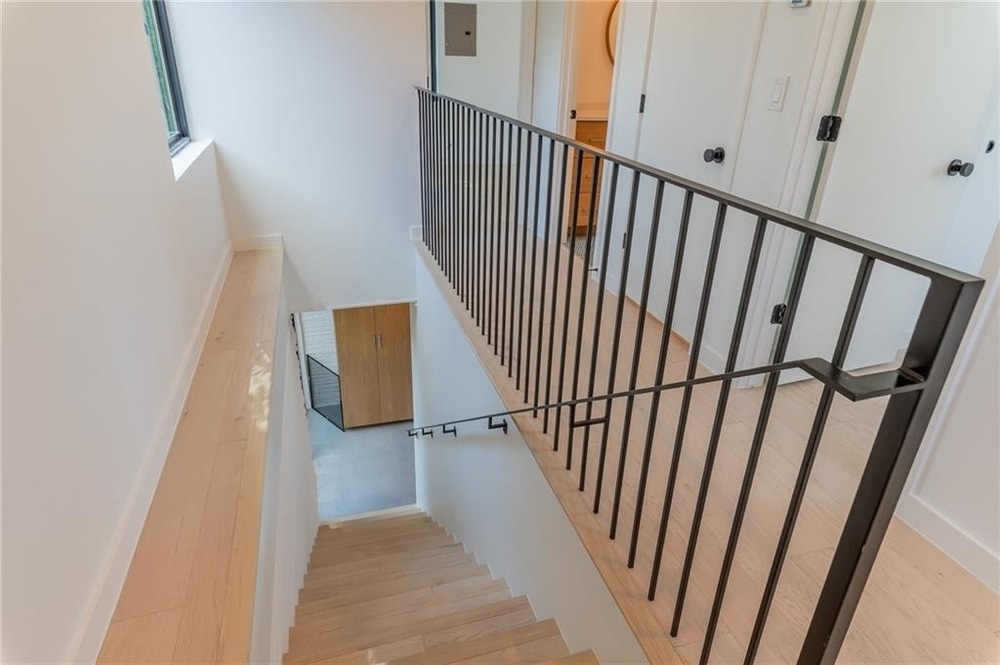 Image Credit: Zillow: 3D Home For Rent $3,300/month in Austin, 3503 East 17th Street, Unit B4, Austin, TX 78721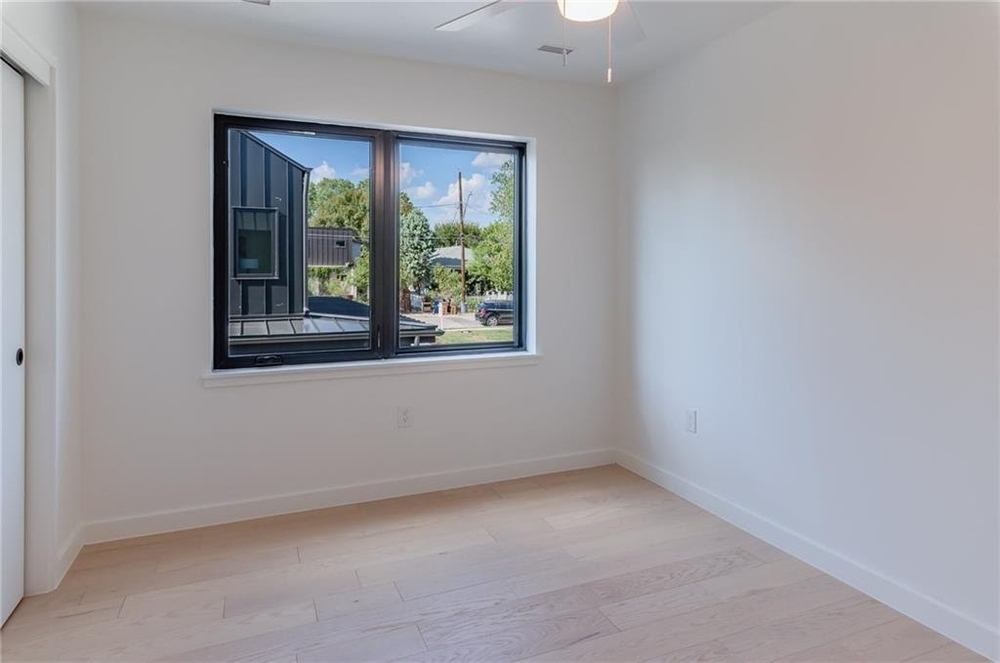 Image Credit: Zillow: 3D Home For Rent $3,300/month in Austin, 3503 East 17th Street, Unit B4, Austin, TX 78721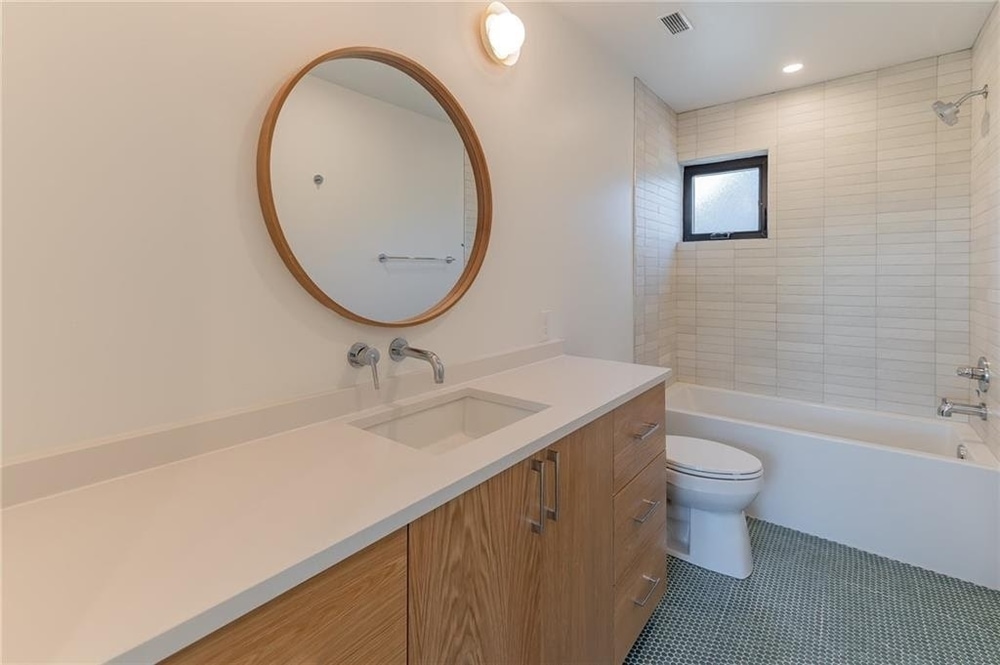 Image Credit: Zillow: 3D Home For Rent $3,300/month in Austin, 3503 East 17th Street, Unit B4, Austin, TX 78721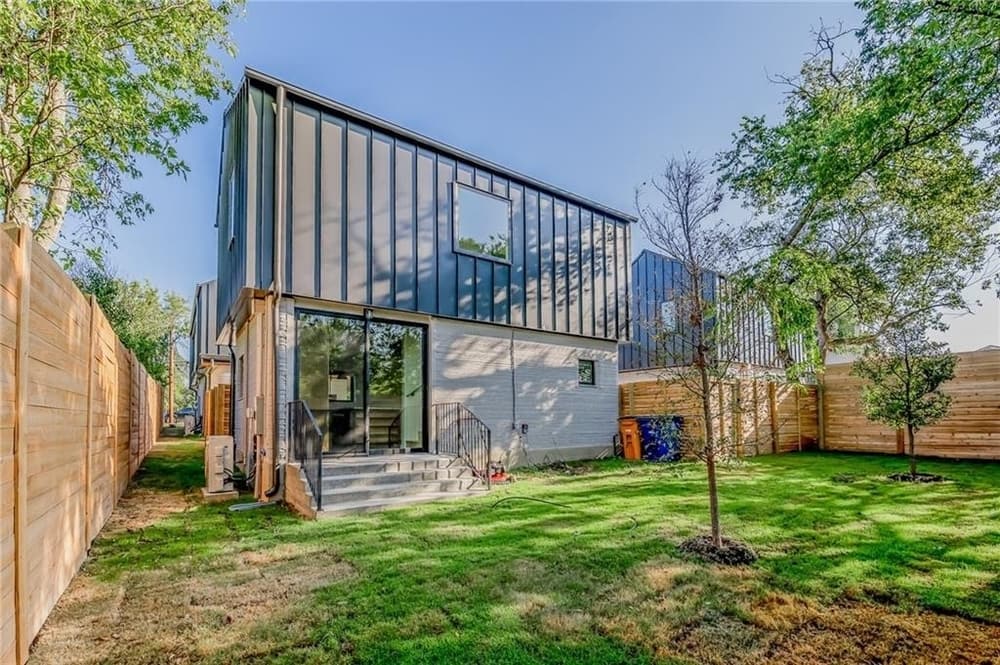 Image Credit: Zillow: 3D Home For Rent $3,300/month in Austin, 3503 East 17th Street, Unit B4, Austin, TX 78721

Advantages of Buying a 3D-Printed Home
There is a reason why 3D printing is starting to boom. Here are all the primary benefits of this kind of construction process.
Faster Construction. 3D-printed homes may take a few days or a week to build. This timing is blazing fast compared to traditional methods.

Cheaper Materials. In most cases, companies can build a house for far less than they could with conventional means. As we have seen, some structures can cost less than $6,000 total. However, keep in mind that the $6,000 price does not include fixtures, insulation, and other costs. Overall, 3D-printed houses usually cost less than traditional counterparts. On the other hand, as demonstrated by the homes already sold in the U.S., it is nearly impossible to buy a 3D printed house for $6,000, as once was hyped in the media. You must purchase the land, pour a foundation, add water, sewer, electricity, and interior fixtures and fittings. And the 3D printer's use also costs money. They sell for over $1M, and contractors will pass that cost onto homebuyers to recoup their costs and earn a profit.

Advanced Designs. Since these houses use a computer to create their skeleton, designs can be revolutionary. Typically, 3D-printed houses use round edges instead of squares. This innovation does not just make the house look good; it can also help prevent weather-related damage. For example, a bank in Chattanooga has a 3D-printed facade, which incorporates the bank's wavy logo.

Customization. If you are building a new 3D-printed house from scratch, you can customize your layout. Since the computer does all the planning, it is much easier for homebuyers to tell builders what they want.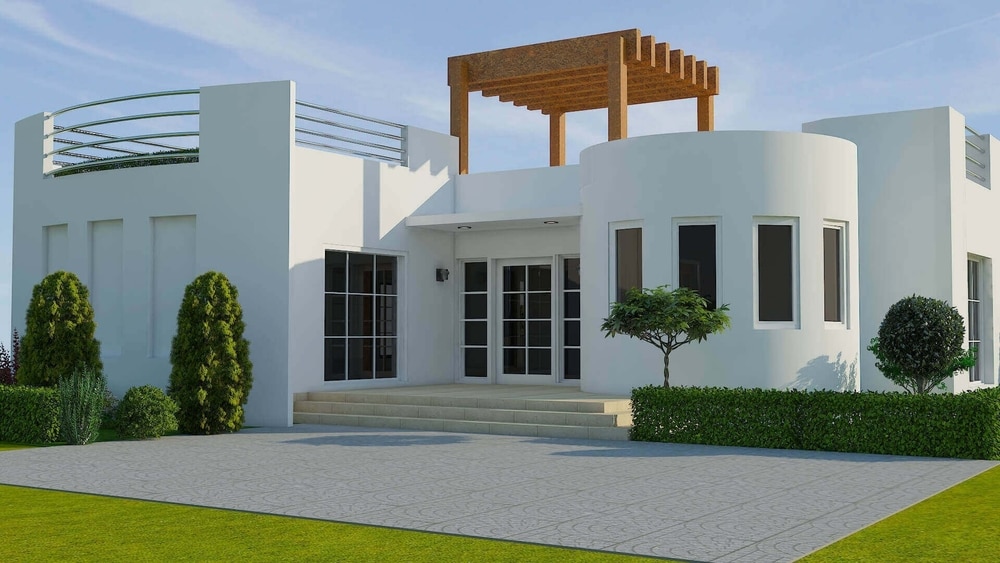 Disadvantages of Buying a 3D-Printed Home
While 3D printing is beneficial, it does come with a few downsides, such as:
Limited Materials. Right now, concrete is all you can get. Yes, builders can add traditional materials after the fact, but the main structure will be concrete. In other countries, developers are starting to use natural ingredients like bioplastics, consisting of 80% vegetable oil. However, since these materials are not as sturdy, it is unclear whether they will catch on in the U.S.

Longer Inspection Process. Without standardized codes, it is harder for inspectors to know how to certify the home. You might have to deal with more paperwork and bureaucracy.

Shorter Houses. If you want a two or three-story home, you might have to wait until the technology can produce such structures.

Structural Integrity Issues. Claims arising from 3-D printing may become more prevalent as companies start using it more. However, these firms may have product liability insurance, which includes errors & omissions disaster coverage. In this situation, you may not be able to file a claim if the home design is structurally weak. There have not been any cases yet, but it is possible as these houses become more widespread.

Immovable Interior Walls. While this issue may change in the future, the interior cement walls are harder to move for remodeling vs. drywall. So if you want to break down walls to create larger rooms or add a bathroom, it will be harder than traditional construction.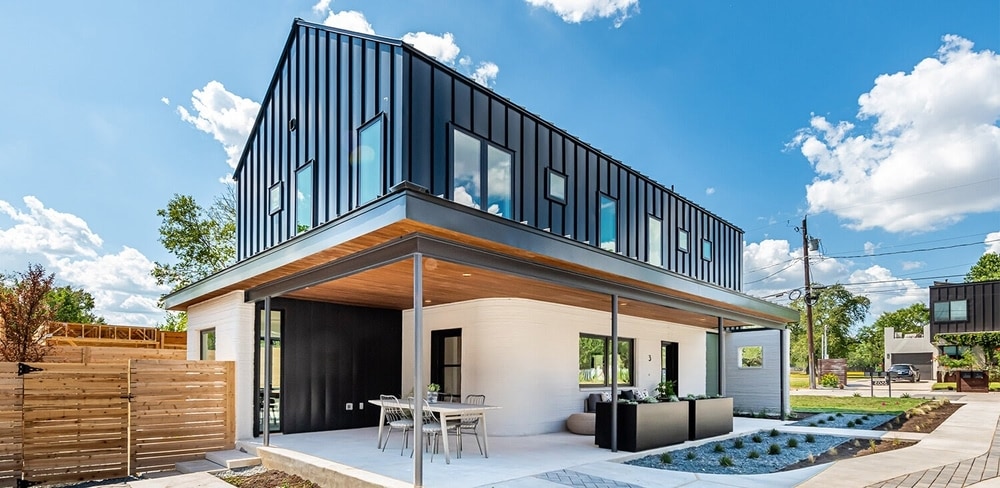 How Much Do 3D-Printed Homes Cost?
The main skeleton often costs about $10,000 or less. However, there are a lot more elements that go into the home. Let's break down these costs one by one.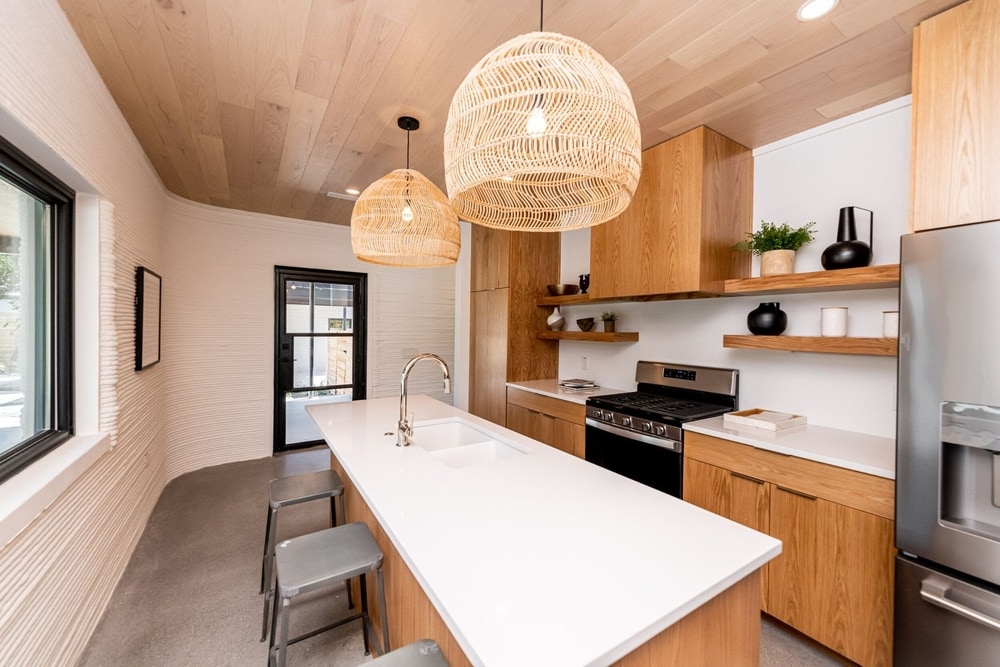 Construction
If the home only uses 3D printing material, the construction costs are minimal. However, if builders add traditional elements like wood, steel, and glass, those can inflate the total price.

On average, traditional construction can cost between $100 and $155 per square foot. That is not necessarily a bargain. The cost to build a conventional home is $100 - $200 a square foot. If you build a traditional custom luxury house, it will cost between $200 - $500 per square foot.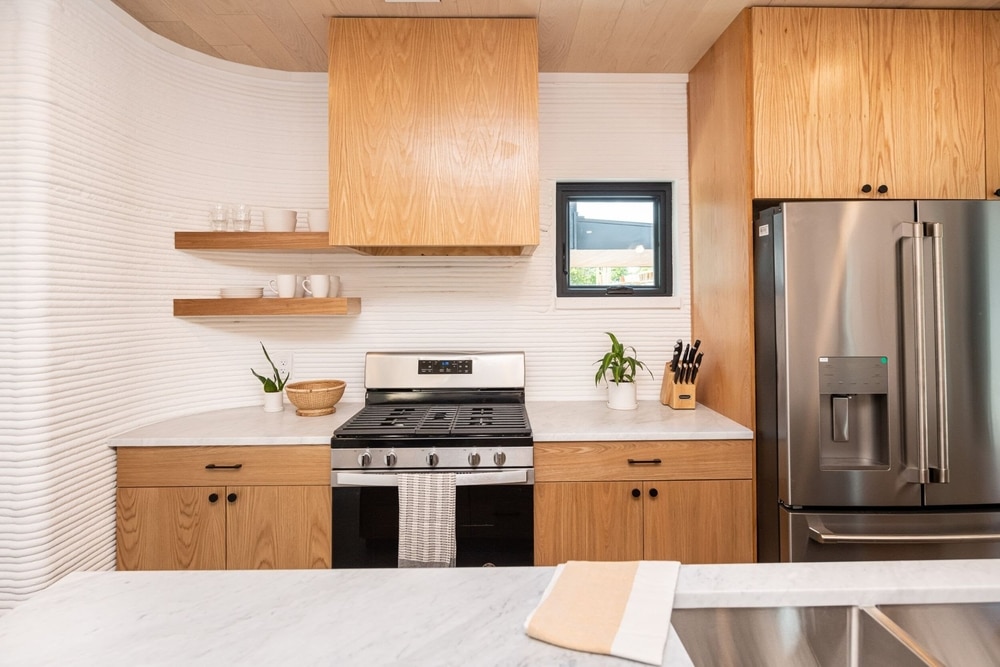 Permits
Once you have your home, you need to get it permitted. Depending on the building's size and complexity, you can expect to pay between $400 and $2,000 for permitting your 3D printed house overall.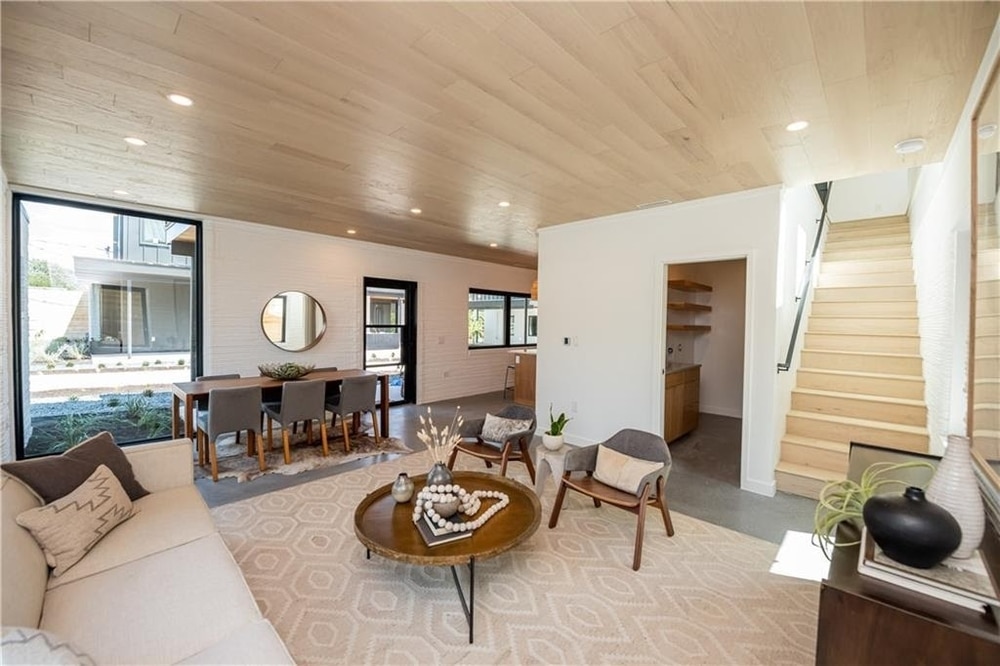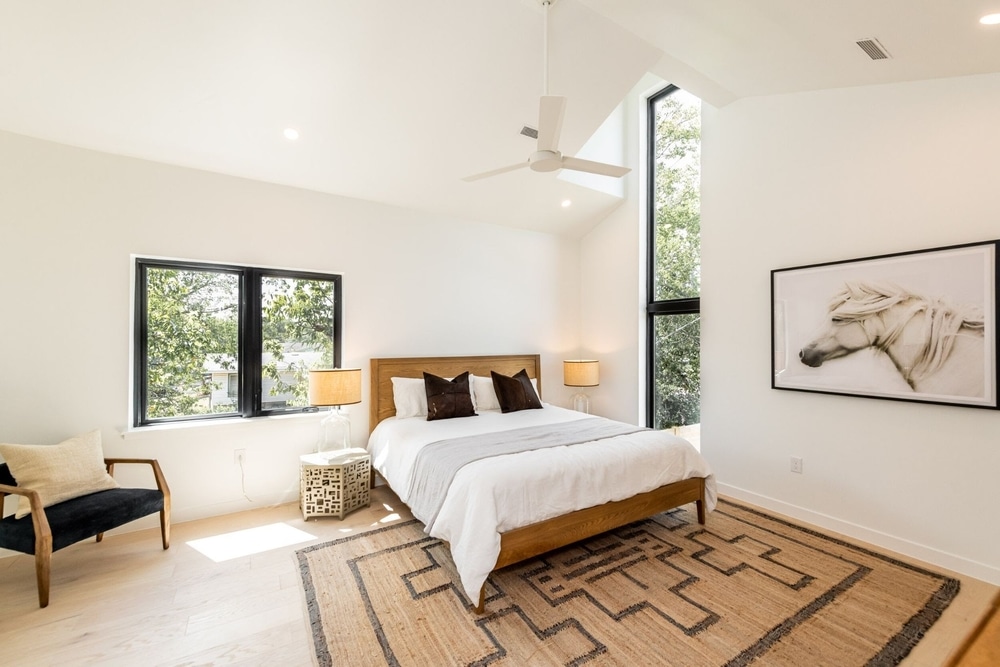 Inspections
Permits are not the only logistical hurdle to overcome. Inspectors must make sure that the building follows local ordinances. As we mentioned, this process can take longer for 3D-printed homes.

Usually, new home inspections can cost around $330.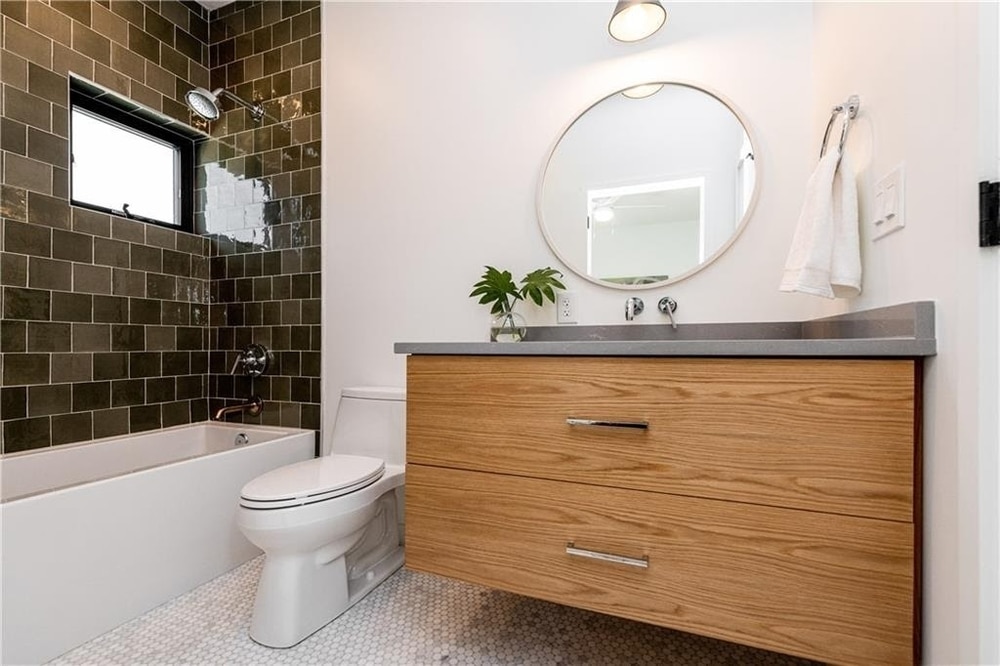 Utilities
New construction homes need hookups to local water and power grids. Therefore, the cost of building pipes and electrical circuitry gets baked into your construction price tag. However, hooking up utilities can cost between $25 and $100 per foot. Note that the further away the home is, the more expensive it is.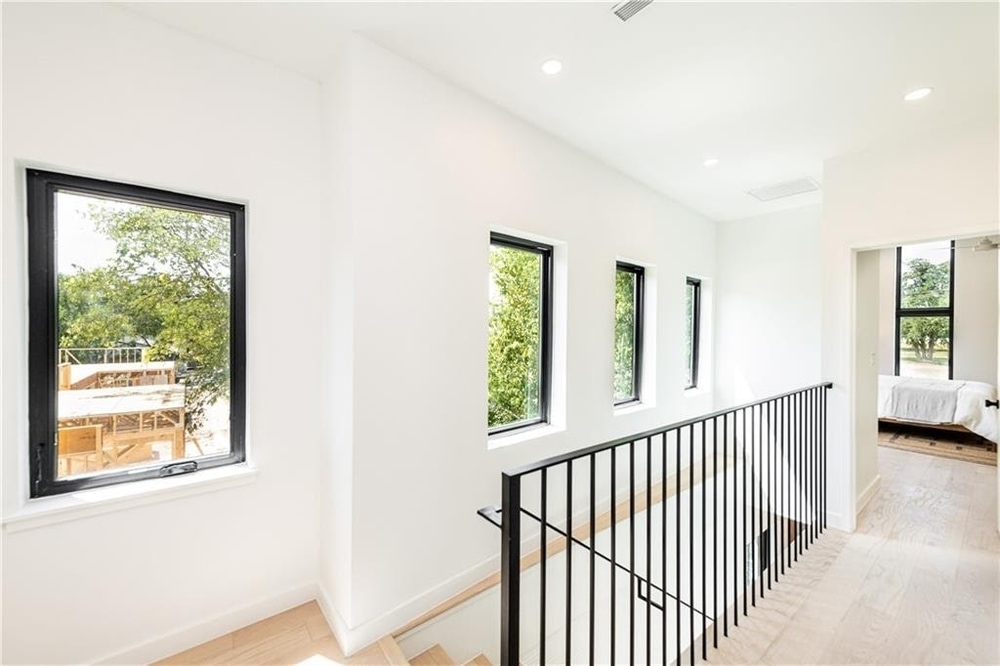 Land Purchase
If you are getting a custom-built 3D home, you must buy the land first. The price for vacant lots depends significantly on where you live. Rural areas usually cost less than urban ones. However, remember that you must also spend to connect to local utilities.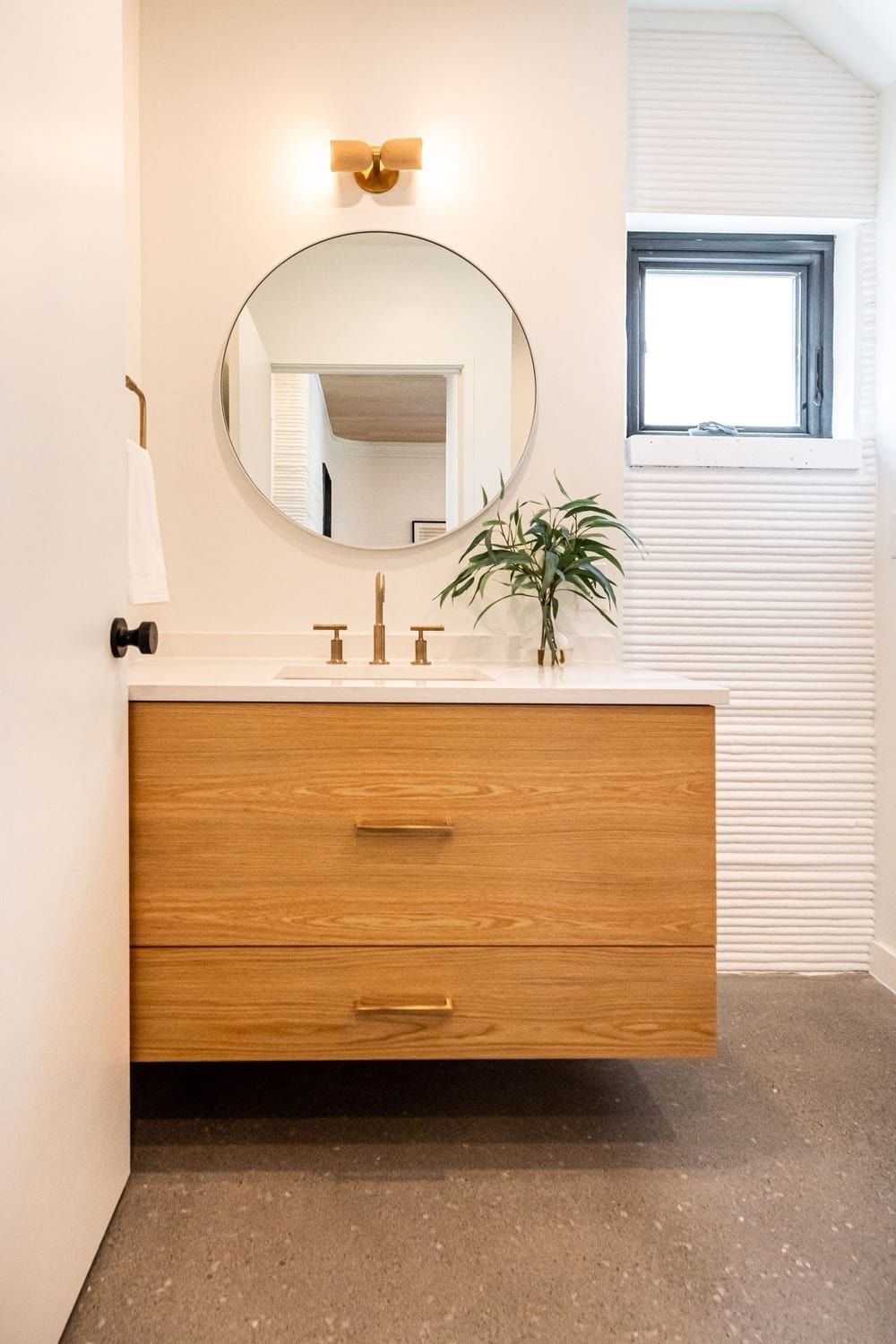 Interior Fixtures
Furnishing your home can get expensive fast. You must worry about elements like sinks, cabinets, countertops, and more. On average, adding plumbing to a house can cost between $8,000 and $12,000. Likewise, you can expect to spend between $150 to $900 each for light fixtures.

Overall, adding all these costs means that 3D-printed homes are worth far more than the initial building price. While you can pay less than you would for a traditional home, do not expect to write a check for $8,000 - $10,000 and call it a day.

Who Sells 3D-Printed Homes?
Right now, the market is extremely limited. There are only a handful of 3D companies making these types of homes. Here is a quick overview of each 3D developer.
ICON. This brand operates out of Austin, Texas, and has mainly worked on its East 17th Street Residences in Austin, TX. Once that is finished, ICON will likely branch out into other communities and individual homes. ICON's goal is affordable housing in Austin and abroad.

SQ4D. This company made the New York house we saw above. However, since SQ4D focuses on selling 3D printing equipment to other companies, it is unclear whether it will build more homes soon.

Printed Farms. This company hopes that its technology can help Florida residents rebuild quickly after a hurricane. That said, the developer may start to build homes for sale as well.

Mighty Buildings. This California real estate company focuses on modular homes. However, it uses 3D construction printing to make individual pieces for later assembly.
Remember, buying the main structure is only part of the process. Do not forget about permitting, inspections, utilities, plumbing, and other costs. Buying a 3D-printed home can be time-consuming, just as it is for a house built with conventional construction methods.
Can I Get Home Insurance for a 3D-Printed Home?
Yes, you can get homeowners insurance for a 3D-printed home. However, since insurers do not have much experience with these structures, you might have to get an HO7 policy.

Insurers typically reserve HO7 home insurance for modular and manufactured homes. It works similarly to a standard HO3 policy. Like a standard HO3 home insurance policy, the HO7 plans offer open-peril coverage. So, your declarations page only lists policy exclusions.

Open-peril policies only cover the house itself and any other structures on the property. For personal belongings, HO7 insurance uses a named peril plan. This type of home coverage also includes liability insurance and additional living expenses. You can read more about HO7 manufactured home insurance in these articles: Mobile Home Insurance - From an Industry Expert on Home Insurance and How Much is Mobile Home Insurance?.

Get a Home Insurance Quote for a 3D Printed Home
If you are thinking of buying a 3D-printed home, you may need help navigating your insurance requirements. Let Young Alfred walk you through this complex process. We will work with you to ensure that you get the best coverage available. Click below to get started.

Hope that helps!
Free Online Landlord Insurance Quotes
At your service,
Young Alfred