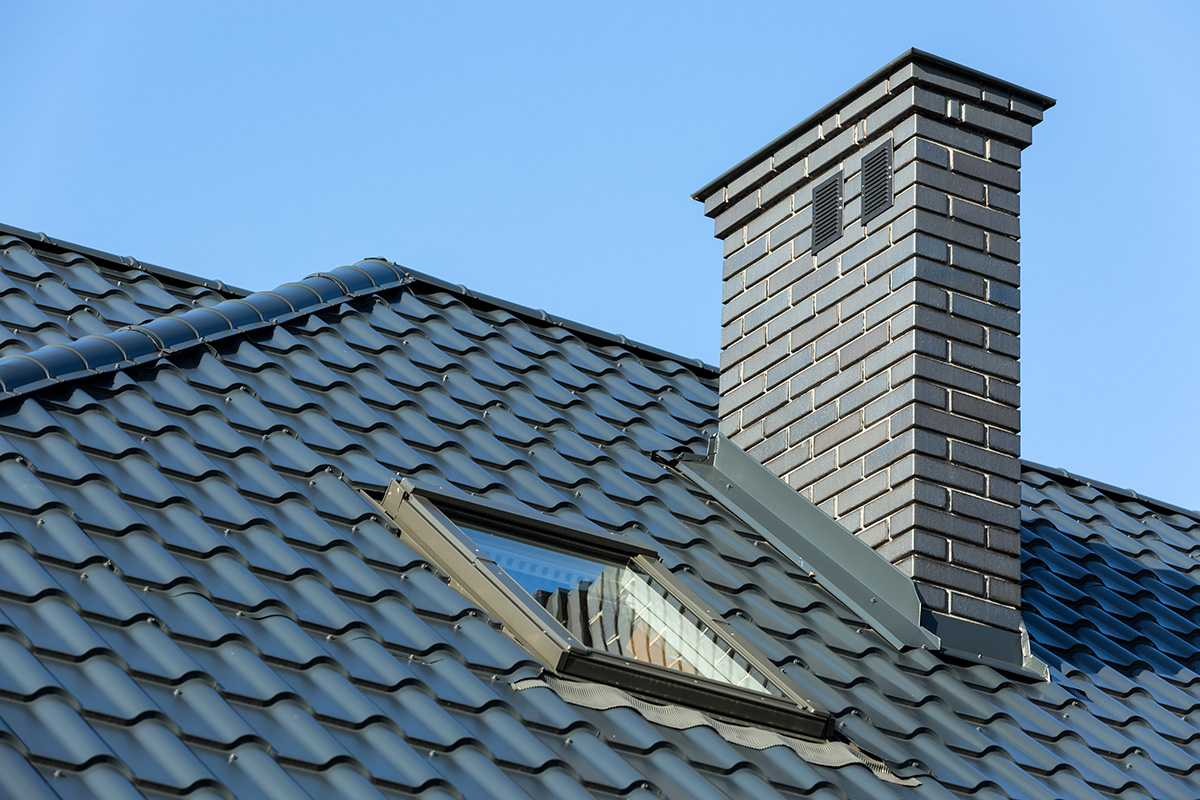 Impact-Resistant Roofs & Homeowners Insurance Discounts
Roofs protect you from the elements, but what is protecting them? Your roof can take a lot of abuse, especially if you live in an area with a lot of hail and wind. According to the accredited Insurance Institute for Business and Home Safety, roofs in these areas should be replaced every seven to 10 years - a far cry from the average 20-year roof lifespan.
Fortunately, there is a better alternative — impact-resistant (IR) shingles.
Whether you are in the market for a new roof or want the peace of mind that comes from an upgrade, impact-resistant roofs can make a significant difference. Even better, they can help you qualify for a homeowners insurance discount. Here is what you need to know.
Impact Resistant Roofs
Living in a hail-prone area is costly. According to data, hail damage costs the U.S. over $10 billion annually. On a personal level, the average cost of roof repair can be almost $1,000. A roof replacement can be even more painful, costing over $8,000, depending on where you live.
What Are Impact Resistant Shingles?
While regular roof shingles are relatively brittle materials like ceramic and wood, impact-resistant shingles of asphalt, cement, metal, or special polymers will not break easily. By covering your home with such durable tiles, hail and falling debris are a lot less dangerous.
Hail Resistant Roof
Typically, impact-resistant roofs withstand hail. Areas that can get ice the size of golf balls (or worse) are often the hardest hit, with each hailstone acting as a missile, ready to destroy your home. In addition to hail, these roofs can help withstand other potential hazards, such as falling tree branches or heavy debris that may get blown onto your roof.
Pros and Cons of Impact Resistant Shingles
While there are some clear benefits of getting a roofing contractor to install an impact-resistant roof, it is not all sunshine and lollipops. Here is a breakdown of impact-resistant (IR) roof pros and cons.
Pros
Longer Lasting Roof. With IR shingles, you could potentially have a 30-year roof (sometimes 50-year). In many cases, this roofing installation will last a lifetime.

Less Cosmetic Damage. High winds and hail storms can do a lot more than blow holes in your roof. Even if nothing breaks through, your roof could get full of dents and dings and missing shingles that have blown away. Impact-resistant tiles are much sturdier and can keep your home looking its best.

Insurance Discounts. Because homeowners insurance often covers hail damage, your insurance company offers you discounts for upgrading to a stronger roof since it will likely lead to fewer claims. You will need to talk to your agent to verify your eligibility for a home insurance discount, as not all insurers offer these savings.
Cons
Pricey Installation. On average, impact-resistant shingles cost up to 25 percent more than standard ones. Costs between roofing contractors can vary wildly as well, so you could wind up paying much more for labor. However, it is usually better to get your roof professionally installed. Remember the adage, "you get what you pay for."

Shingle Impact Resistance Ratings
When comparing different shingles, you will notice that they have a class rating. Based on the UL 2218 impact test, this resistance rating involves dropping a two-inch steel ball onto the material from 20 feet. The stronger the shingle (meaning fewer cracks), the higher the rating. IR roofs will have class 4 shingles, which are the most durable.
If wind and hail are not as much of a concern, you can get a class 3 roof instead. This roof installation is a little cheaper while offering better impact resistance than the lower classes.
Another type of shingle rating includes the FM 4473 test, which uses frozen balls instead of steel ones to replicate hailstones better. FM Approvals performs this test. They are an independent organization that tests various materials from shingle manufacturers.
Note, if you go with a roof or shingle class lower than class 4, your insurer probably will not extend impact-resistant roof discounts.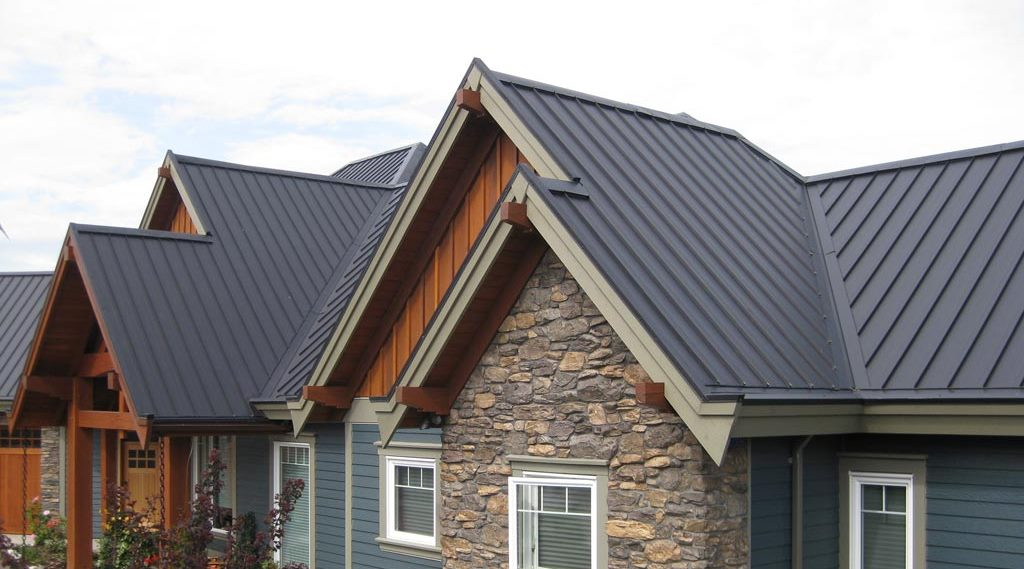 Impact Resistant Roof Home Insurance Discounts
As we mentioned, not all insurance companies will give you a discount for upgrading to a Class 4 roof. On the upside, according to data, if you do qualify, the average savings can be between 5 and 35 percent, depending on where you live. For example, if golf ball-sized hail is a frequent occurrence, you will likely save more since you probably call your insurance agent to file a claim every time it hails.
Since impact resistant shingles are also less prone to coming loose and flying away, they can help reduce water damage as well, which could make your home insurance premiums (and subsequent repair costs) lower.
Impact Resistant Roof Certificate
To qualify for a discount, you must prove your roof UL classification. You can have your roofing contractor fill this application out for you since they know the terms and conditions necessary.
How to Identify Impact Resistant Shingles
Unless you are an experienced roofer, you likely cannot tell a class 4 shingle from a category 1. Fortunately, you do not need a keen eye to do this since shingle manufacturers label them accordingly. You can also ask your roofing contractor to show you materials with a higher impact resistance rating. For example, modified asphalt can qualify as class 4, as can some qualifying metal options.
Be sure to evaluate both the price of installation and any maintenance costs. Fortunately, IR shingles are lower maintenance than other classes, but they still require regular roof inspection and upkeep, particularly when weather conditions are a primary concern.
Hail Resistant Roofing Materials
Here are some elements to consider when comparing different hail resistant roofing options:
Are Architectural Shingles Hail Resistant? Shingles come in three broad categories: 3-tab, architectural, and luxury. Depending on the manufacturer, architectural shingles can be quite durable, making them hail resistant. However, not all architectural shingles fall into the same roof rating system.

Composition Impact Resistant Shingle. These shingles are modified asphalt, which is more resilient. With impact-resistant asphalt shingles, it is almost like having rubber roofing since they have more bounce.

Hail Proof Metal Roof. If you want a tough roof, you cannot go wrong with metal. However, while thicker metals can be hail proof, they do not provide as much insulation, and they can be quite loud. Keep that in mind.


Hail Resistant Shingle Cost
On average, hail resistant shingles can cost around $42 to $50 per bundle. A bundle will cover 33.3 square feet of your roof. So, for a single roof square (100 square feet), you will only have to pay around $150 for the materials themselves.
However, a contractor's price can vary significantly, especially if you live in an area where hail is a common problem. Contractors can charge between $125 to $300 per square, which can add up. Fortunately, installation costs are the same no matter which class you buy since the process is still the same.
Impact Resistant Shingles Cost vs. Regular
As we mentioned, IR shingles can be roughly 10% - 25% higher than a standard asphalt roof. So, if you would pay $4,000 for cheap 3-tab shingles, you could expect to pay at least $4,500 for impact-resistant materials instead.
Are Impact Resistant Shingles Worth the Cost?
Overall, it depends on where you live. If you are in a state with heavy winds and hail storms, upgrading to a more resilient roof is worth the investment. Otherwise, it might be unnecessary.
Also, consider roof ratings for insurance and whether you will get a substantial home insurance impact-resistant roof discount. You can even calculate at what point the roof will pay for itself with your homeowners insurance savings.
Need Help?
If you have questions about insurance and roofing, get a quote below and let us know if you would like help. We can walk you through any specific details and help you understand how to save money on your annual premiums and if you qualify for additional discounts. Do not let hail ruin your home. Get an impact-resistant roof and show hail who's boss!
Hope that helps!
Get Multiple Home Insurance Quotes Online
At your service,
Young Alfred