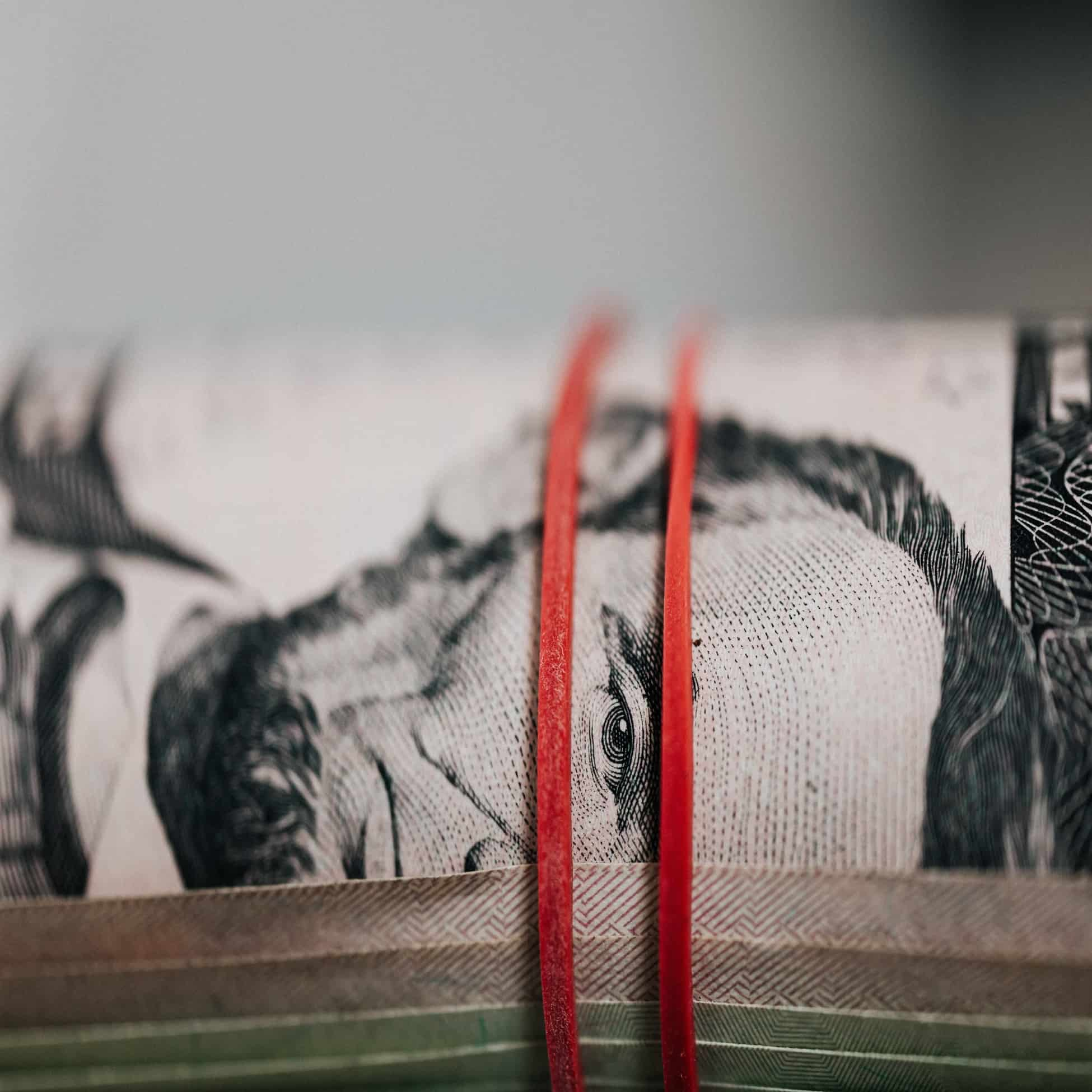 Settlement Loans
If you qualify for a settlement loan, you may be able to get between $500 and $100,000, with an average of between $2,500 to $7,500, to pay your bills or make a significant purchase. You may be able to receive that ready funding within 24 hours.
Rand Corporation did a study in 2010 and found that settlement loan borrowers were averaging 20% interest rates on loans and that some lenders are law firms handling these kinds of cases. However, a University of Texas study found that the interest rate on a pre-settlement loan usually reflected the loan's general riskiness. The riskiness could provide unwanted information to an eventual judge or jury, and that consequently, many borrowers end up paying 44% on their loan, significantly reducing the value of the lawsuit.
What Are Settlement Loans?
Settlement loans allow you to borrow your expected payout from a lawsuit before the case's closure, the final judgment, and settlement, usually on a personal injury lawsuit. The loans have an interest but no credit check, and you must repay the loan, even if you lose your case.
While you are waiting for a personal injury case to settle or go to trial, a cash advance against the lawsuit's expected final judgment amount may help you if you struggle to pay legal fees and other bills. This settlement loan (also called pre-settlement loan, litigation financing, settlement advance loan, or settlement funding) is a welcome relief for some.
When you get cash based on the promise of a payout from a pending lawsuit, you do not even have to pass a personal credit check as part of the application process or make monthly loan payments. This kind of loan will not appear on your credit report. Your loan is risk-free because the pre-settlement funding companies take a chance that the injury lawsuits have a specific value.
How Does a Pre-Settlement Loan Work?
Here are some settlement loan questions you may be asking yourself:
How do I find a loan company?


You can easily find a pre-settlement loan company by searching online, but it is crucial to vet the company you choose carefully. Find a company you can trust that offers the best terms. Before signing, go over the contract terms with the attorney who is handling your personal injury lawsuit.


Must I pass a credit check to get a settlement loan?


No.


Are settlement loans regulated by the government like bank loans?


No.


Can I spend the loan money before the lawsuit gets settled?


Yes.


Does my attorney need to talk to the loan company?


Your attorney will provide valuable information to the loan company to make it easier to assess the case value.


Do I need to provide collateral, such as my mortgage or automobile?


No, a pre-settlement loan is based on the loan's value, and you will not need to pass a credit check or provide collateral.

​​​

What happens if I lose the lawsuit?


If you lose the lawsuit, you will not have to repay the loan.


Can the legal settlement pay off my loan?


If your settlement is large enough to pay off your loan, you will receive the balance after other interested parties have received their share. For instance, if your settlement includes medical bills, your medical providers or insurance company will get paid for those first. With litigation financing, a third party, unrelated to the claim, becomes an interested party to the claim.

Are there fees and interest rates on a settlement loan?
Yes, always.

When does the interest begin to accrue?
Interest usually starts accruing on your loan the day you take it out or, if applicable, when repayments start.

When do I start repaying on my loan?
You will usually not be required to pay until your lawsuit settles, but that does not mean that interest is not accumulating.

What happens if I never repay the loan?
If your lawsuit settles or you win at trial, the funds will go through your lawyer. Your lawyer will then disperse the money to those with a claim on the funds. Therefore, your attorney will pay the lender from your winnings. You won't be the one repaying the pre-settlement loan company.

If you lose your case, you owe nothing.
What is a Loan Settlement Fee?
To qualify for the loan, you will need to sign a contract allowing the company to receive the proceeds from the eventual judgment or settlement. The way that litigation funding companies make money is by charging a loan settlement fee based on your loan's potential payout.
Pros and Cons of Settlement Loans
There are pros and cons to a settlement loan, and it depends on what your priorities are. Consider the advantages and disadvantages before deciding.
Pros of Getting a Settlement Loan
A settlement loan can help hold you over while you are waiting for your settlement, especially if you have difficulty meeting your monthly expenses.
You may have extra costs, such as medical bills, and need to find another income source to pay basic living expenses.
When you have the available cash from your loan, you will feel less pressure to agree to a lower lawsuit settlement than you deserve. You can take your time and negotiate a better settlement without worrying so much about your ability to pay your bills to take care of yourself and your family while you wait.
No credit check is required. If you have bad credit, a settlement loan might be your only option.
Cons of Getting a Settlement Loan
Like other loans, settlement loans come with additional fees and interest. The longer it takes for you to win your case, the more you will owe.
Lawsuit loans are not usually regulated by the federal government, meaning that you do not have as much protection as you would with traditional loans.
How Many Pre-Settlement Loans Can I Get?
You should consider carefully before applying for lawsuit funding, but sometimes you may end up in a situation where you still need more money beyond the amount you got in your first loan. You may be eligible to obtain a second or even a third lawsuit advance on the same lawsuit in those situations.
Be sure you are entirely aware of what you are getting into because legal funding does not have the same favorable terms you can usually get with a traditional loan. Speak with someone you can trust about other options you may have before taking out yet another loan.
Types of Settlement Loans
Settlement Loans Same Day. You may be able to get a cash advance the day you apply. Many companies will work with you quickly, so you can receive the cash you need within 48 hours or even 24 hours after filling out the application.
Pre-Settlement Loans for Auto Accidents. You can get a settlement loan for auto accidents. Loans for auto accident personal injuries are the most common type of settlement loan. You can use a payoff calculator to figure out the payoff on auto accident loans.
Personal Injury Settlement Loans. Whatever kind of lawsuit you are pursuing, you may be able to get a lawsuit loan. Some different types of cases include slip and fall cases, medical malpractice, and product liability.
How to Negotiate Loan Settlement
Remember that several companies would be happy to have your business, so negotiate from a position of strength. Read up on other similar cases to know what to expect, and then try to get a better deal than the ones you have seen. Make your first offer much higher than the amount you actually want because there is often room for negotiation. If you are reasonable and polite, you may be able to get better terms.
Best Pre-Settlement Loans
Low-interest pre-settlement loans are ideal. It would be best to look for the loan with the best terms, including the best fees, interest rates, time to pay it back, and other terms.
Choose a lender who is fair and easy to work with so that you are not constantly worrying about your financing, especially considering that the main reason you are taking out the loan is because of financial stresses.
Compare different loans, and even compare other types of loans within the same and other companies. You can do better if you take your time making the decision and are comfortable with the payment plan.
How to Vet Settlement Loan Companies
Because pre-settlement funding is mostly unregulated, you need to do your research when choosing a personal injury loan company. Your best loan company may be more reliable and trustworthy than others. Look for these indicators:
Low-interest rates. Even if they only charge you 2%-4% of the expected judgment per month, that adds up to an annual percentage rate of 27% - 60%, or even more. Considering that you will be waiting months or even years, you may still think it worthwhile. Especially if you are unable to work, you may need to find a source of income.
Low fees.

Next, choose a company with the lowest fees charged to get the loan and make sure there are no hidden fees. Usually, you will get charged 2%-4% of the believed value of the judgment, but some companies do not charge a fee.
Repayment timeframes. The time you will have to repay your loan is also critical. The last thing you need is extra, unreasonable pressure.
Trust.

Most importantly, find someone you can trust. Look online, find references, research the company and its Better Business Bureau rating, and do anything else you can to get information before making your final decision.
The Future of Pre-Settlement Loans
Some critics have argued that pre-settlement cash advances are not loans in the traditional sense and could negatively affect the litigation process. As long as there are people (plaintiffs and defendants) who desire the service and people willing to offer it, settlement advance loans will still be an option. Hopefully, those who need it will be able to find favorable low-interest pre-settlement loans.
Hope that helps!
Free Online Home Insurance Quotes
At your service,
Young Alfred