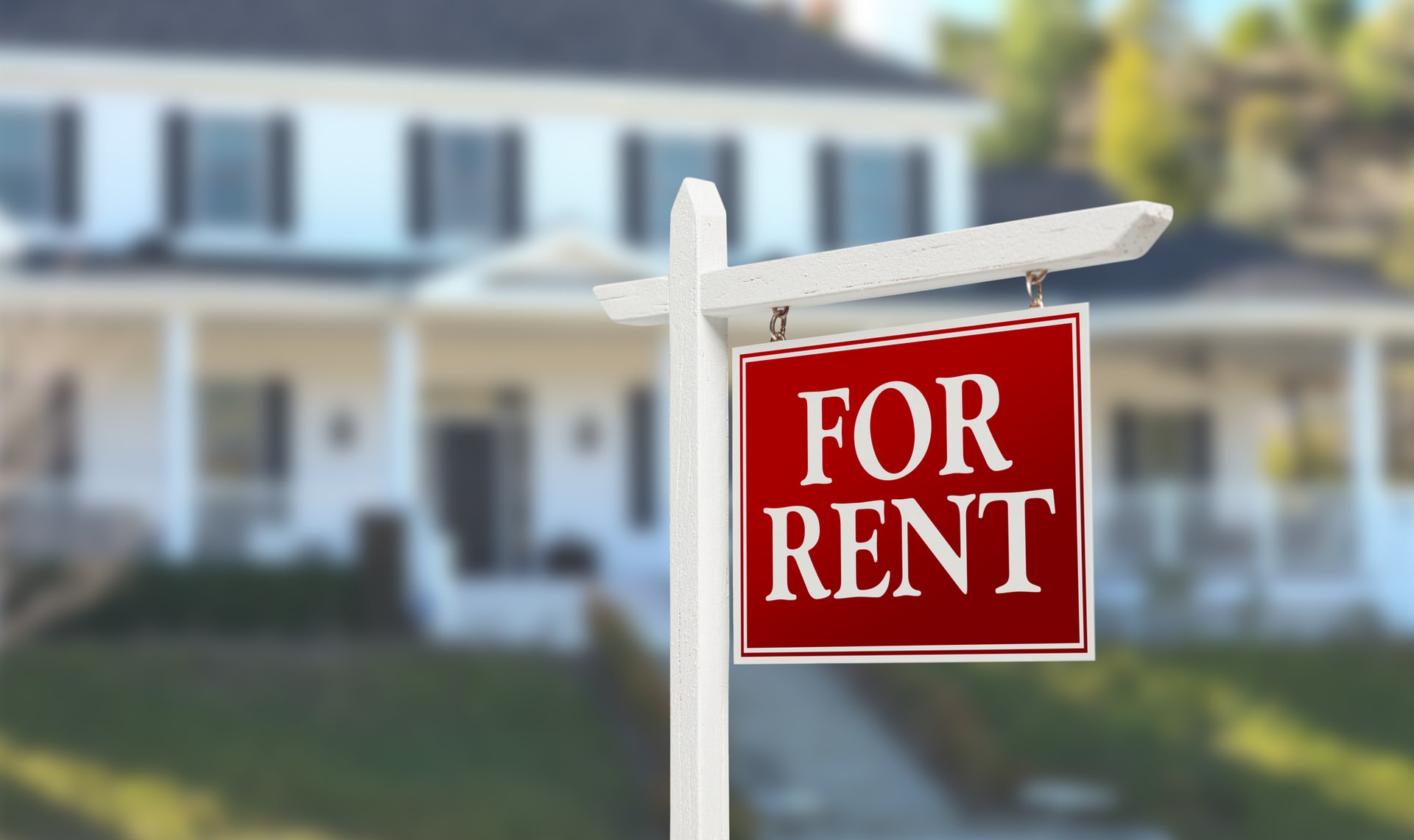 Kingstone Landlord Insurance

Being a landlord can be a reliable source of residual income, but you must work for your money. On top of property management, you must insure your rental unit from damages.

Kingstone Insurance is an east-coast-based carrier that provides essential rental property insurance. Let us dive into what property owners like you can expect from this company.

About Kingstone Insurance Company
Kingstone Insurance began in 1886 in New York. The company has its headquarters in Kingston, New York. Being near New York means that Keystone understands the insurance needs of NY landlords.

Since the state has unique hazards to worry about, Keystone specializes in protecting New York rental properties. High-value homes, coastal homes, and older buildings are par for the course.

Since its inception, Keystone Insurance has expanded to cover other Northeastern states. We will show you which ones later.

This carrier only provides home and landlord insurance.

Does Kingstone Offer Landlord Insurance?
Yes, you can purchase a Kingstone dwelling property insurance policy or landlord insurance policy. This policy helps protect both the building itself and some of its contents. Since Kingstone specializes in New York homes, you can add extra protection unique to NY as needed. We will break down the various endorsements available later.

Where Can I Buy Kingstone Landlord Insurance?
Currently, Kingstone Insurance operates in these Northeastern states. You can contact independent agents like Young Alfred to buy a policy.
New York
New Jersey
Rhode Island
Massachusetts
Pennsylvania
Connecticut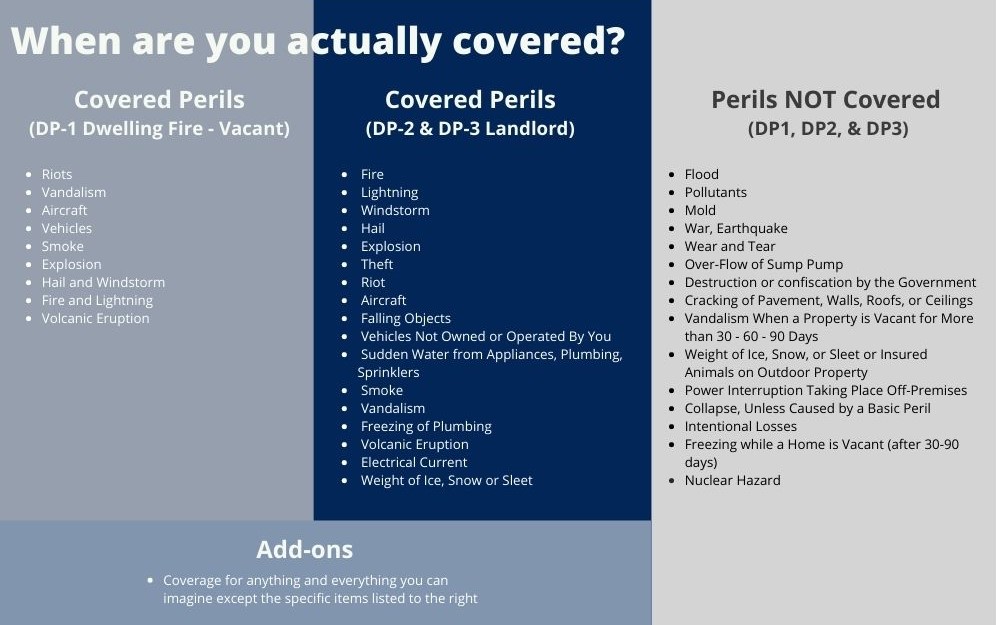 Kingstone Landlord Insurance Coverage Options
You cannot buy standard homeowners insurance as a landlord since you do not live on the property. So instead, you must get landlord insurance, also called a dwelling fire protection policy. Kingstone Insurance specializes in landlord insurance, complete with various add-ons and endorsements.

You can purchase Kingstone's landlord insurance for single-family homes or multi-family properties (up to four units).

Kingstone's landlord insurance (also called dwelling-fire insurance) comes in three varieties: DP1, DP2, and DP3. Of course, the best option is DP3, but let us look at how all three of them work.

DP1
If you just want basic coverage for common perils, a DP1 policy is the cheapest. Unfortunately, this insurance only protects against nine hazards, such as fire and hail damage. However, it does not include theft and vandalism, so keep that in mind.

Another issue with DP1 insurance is that it usually pays the home's actual cost value (ACV). So, you only get paid for what the rental home is worth now, with a depreciation deduction.

DP1 landlord insurance only covers the rental house and other structures on the property. This policy is ideal for vacant rental homes or landlords on a tight budget.

DP2
Kingstone's DP2 policies are better than DP1. They do include theft and vandalism coverage. DP2 is the same as a DP3 policy, except is a named perils policy for the rental dwelling, other structures, and personal property.

It covers 16 perils listed on your declarations page. The image above shows the typical 16 covered perils.

This option pays the replacement cost value (RCV) for a covered loss to the property. So, you should be able to pay to build a new rental house after a total loss. It includes coverage for the rental home, other structures, the landlord's personal property, liability, medical expenses, and loss of use.

DP3
This type of landlord insurance is the best option for landlords. Not only does it pay RCV, but it is an open peril policy. Open peril means that the declarations page only lists hazard exclusions. Anything not explicitly excluded gets protected by the plan.

It covers the rental house, other structures, the landlord's personal property, liability, medical expenses, and loss of use.
For the remaining parts of this article, we will discuss Kingstone's DP3 landlord insurance coverage.
Kingstone Landlord Insurance Coverage (DP3)

Which Perils Does Kingstone Landlord Insurance Cover?
Here is a quick overview of the perils covered by Kingstone landlord insurance (DP3).
Open Perils Coverage for the Rental Dwelling and Other Structures
A Kingstone DP3 policy does not list named perils for the rental dwelling and other structures. Instead, it only lists hazards that are not part of the plan. A peril is covered if it is not listed.

Typically, standard landlord insurance does not include flood and hurricane damage. However, Kingstone offers these endorsements since the carrier specializes in coastal homes.

So, you can file a claim for any property damage, except for perils not covered by the plan. Open perils coverage is only for the rental house and any additional structures on the property.

Named Perils Coverage for the Landlord's Personal Property
Your personal property comes with named perils coverage, covering 16 named perils. You probably will not have many personal belongings in your rental unit.

However, anything of yours inside and outside falls under this coverage. In this case, the declarations page lists the specific hazards for which you can file a claim. Refer to the perils image above to see which perils are part of the coverage.

Landlord Dwelling Insurance Coverage
The primary purpose of landlord insurance is to protect the rental home itself. This coverage pays for damages to the rental house structure, including attachments, built-ins, and fixtures. Attachments include things like attached garages, porches, and chimneys. Built-ins include things like kitchen cabinets and toilets.

Your Kingstone rental house coverage comes with the following:
Open Perils Coverage. As we mentioned, open peril policies only list exclusions. Everything else is covered.

RCV. When filing a claim, you will get paid the replacement cost value of the property.

Coverage Limit. You can set the coverage limit based on the cost to rebuild your rental house. You must get 80% of the cost to rebuild the whole structure, but we recommend 100%.

Deductible. You can set your deductible, which is usually about $1,000. Your landlord policy deductible is the amount you must pay before the insurance kicks in. You need to pay the deductible every time you make a claim.
Landlord Other Structures Coverage
If your rental property has other buildings on it, you need to protect them as well. Examples can include pool houses or detached garages. Your Kingstone landlord other structures coverage comes with the following:
Open Perils Coverage. This section is also open-peril, and the exclusions should be the same as the principal dwelling coverage.

RCV. There is no ACV depreciation when filing a claim.

Coverage Limit. This coverage is usually 10% of the total rental dwelling coverage amount. So, $400,000 for the main structure would translate to $40,000 for other buildings. The $40k does not reduce your rental dwelling coverage, though. Instead, it is additive.

Deductible. The deductible is the same as what you pay for any other claim. You do not have to pay separate deductibles for each structure, though.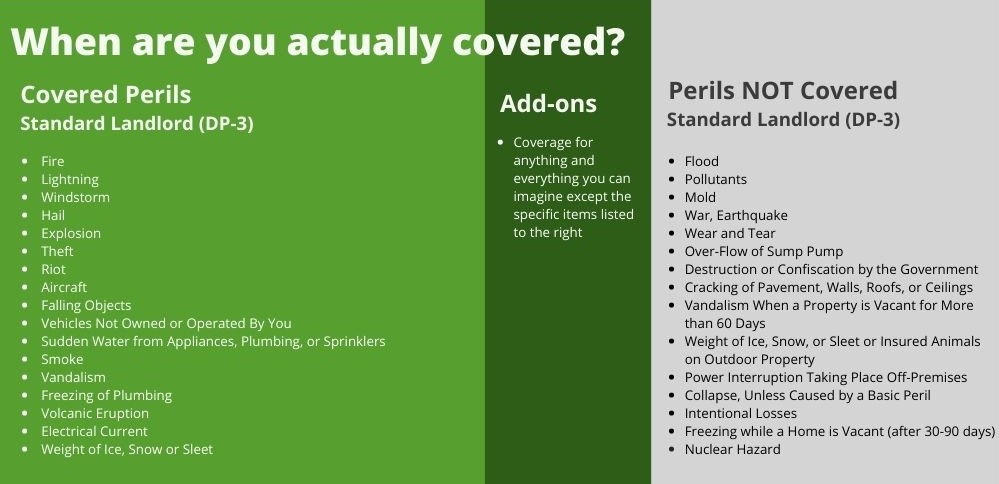 Landlord Personal Property Coverage
Typically, the only personal property you may have in the rental unit includes appliances or equipment. So, the default coverage amount covers those things. If you have a furnished rental, tell your agent, and create an itemized list of the things you own. Provide that to your agent and your tenants.

Your Kingstone landlord personal property coverage includes the following:
Named Perils Coverage. You can only file a claim for damage related to a named peril. Most property insurance plans cover about 16 hazards. See the image above for DP3 covered perils.

ACV. This section pays the actual cost value for your items, which subtracts depreciation. If you want RCV coverage, you can upgrade to and pay more in premiums.

Coverage Limit. You choose your amount. We recommend itemizing your personal belongings and the cost to replace them, then using that as your coverage amount.

Deductible. Your policy deductible applies to property damage claims for personal items.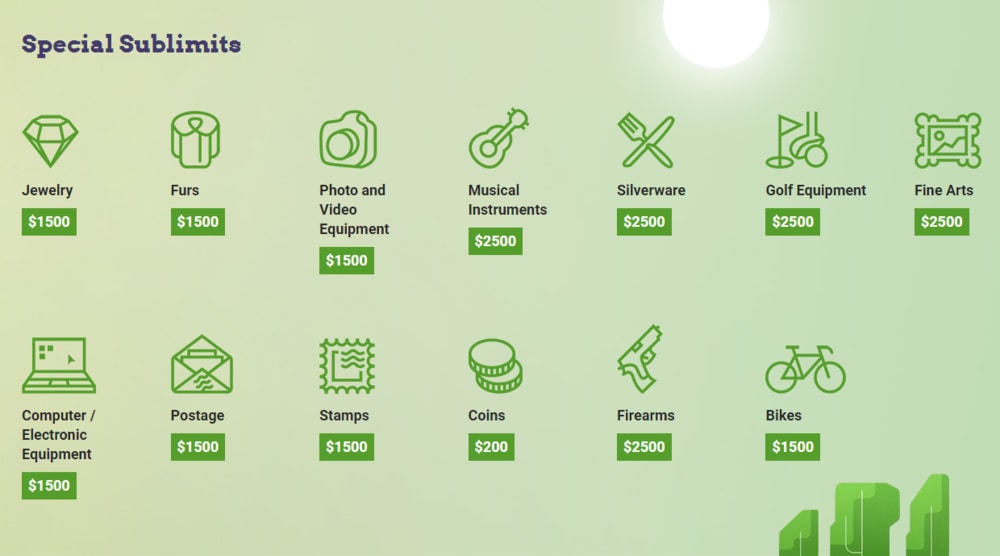 Landlord Personal Property Sub-Limits
Before filing a claim, you should talk with your insurance agent about sub-limits. Carriers usually limit what you can receive for specific items. For example, art may have a maximum payout of $2,500. Landlords can buy a scheduled personal property endorsement or floater for additional coverage.

Landlord Liability Insurance
This coverage is hugely important when renting to tenants. If someone gets hurt on the rental property, you may be responsible. Your Kingstone landlord liability insurance comes with:
Coverage. Liability insurance pays for legal bills and medical expenses related to personal injury on the premises that lead to a lawsuit. It also pays any lawsuit expenses relating to property damage to other people's property.

Kingstone also offers canine liability insurance for dog bites. Even better, the company does not restrict any breeds.

Coverage Limit. Most policies have $100,000 for liability insurance. If you want more (and you should), you can increase your coverage and buy an umbrella policy. Kingstone offers plans with up to $5 million for insurance.

Deductible. You do not need to pay a deductible for liability coverage.
Landlord Medical Payments Insurance
If someone does get hurt on your rental property, they will incur medical bills. Your landlord insurance policy covers these expenses when the injured does not sue. If they sue, you will use the liability coverage described above.

Your Kingstone landlord insurance comes with the following medical payments coverages:
Coverage. This insurance only pays for healthcare-related and funeral costs. Also, it only works for guests and tenants, not yourself.

Coverage Limit. Most medical payment insurance plans max out at $5,000, but you can add more coverage.

Deductible. There is no deductible for this coverage.
Landlord Loss of Use Coverage
After a disaster, you cannot rent your property while it is under repair, and tenants must move out. Fortunately, your insurance company can pay for your lost rental payments until it is ready again. So, for example, if you cannot rent it out for three months, you can receive the equivalent rent for that period at the fair rental market value.

Kingstone Insurance Umbrella Policy
Kingstone's standard landlord liability insurance is usually not enough. Legal and medical bills can stack up quickly. An umbrella policy helps protect you from expensive lawsuits. Kingstone offers personal umbrella plans with $1 million and $5 million in coverage. You can also get commercial umbrella insurance as a property management company.

Kingstone Condo Landlord Insurance
Kingstone Insurance is a property insurer for buildings with up to four units. If you are renting condo buildings, the policy works differently. Since unit owners must have condo insurance, your condo master policy only counts for shared spaces. Examples can include hallways, lobbies, and elevators.

You can also get Kingstone's condo landlord insurance if you do not own the building but rent out a condo unit. It covers the same things as standard landlord insurance, except it does not cover what the condo association owns. The condo's master policy would cover those things.
Your condo unit coverage amount must only equate to the costs to rebuild the parts you own and would rebuild after a total disaster.
Examples of things the condo association may own include shared and exterior walls, ceilings, floors, windows, and doors. They might also own your kitchen cabinets and appliances and bathroom toilet, tub, and sink.

You would own ceiling, floor, wall coverings, and non-load bearing internal walls and doors. In addition, you might own your kitchen cabinets, appliances, and bathroom fixtures.



Kingstone Landlord Insurance Endorsements
Adding extra coverage ensures that you can protect your investment better. Here are the types of coverages you can include with your insurance.

Loss of Rental Income Endorsement
Some tenants are unreliable, and they may not pay rent on time or in full. If that happens, this endorsement pays your defaulted rental income.

Kingstone Flood Insurance
Water damage from floods can happen because of hurricanes and other heavy storms. Flood insurance is not part of a landlord's standard policy, so you must add it. Be aware that there is often a 30-day waiting period for the policy to activate.

Kingstone Service Line Coverage
Standard landlord insurance does not cover electrical, plumbing, and sewage lines connected to the house. So instead, you must add this endorsement. Otherwise, a burst sewer line will cost you out-of-pocket.

Kingstone Mechanical Breakdown Coverage
Appliances and electronics can break for various reasons. Unfortunately, you cannot file a claim if they fail from mechanical issues. This endorsement allows you to pay for breakdowns if they were not a result of wear and tear.

Tenant Move-Back Endorsement
If your tenants must move out because of property damage, you may have to pay them to move back. This add-on gives you the money to do so.

Vacancy and Non-Occupied Endorsements
Non-Occupied Dwelling / Short-Term Vacancy Permission
If the rental property stays vacant for more than 30 days, your policy could lapse. So, adding this endorsement ensures that you can keep your coverage until the renters return.

Short-Term Rental Permission / Occasional Rental Permission
A short-term rental is less than three months long. Usually, this coverage works well for seasonal rentals. For example, if you rent out your vacation home while you are away or if you are renting through an app like Airbnb.

Ordinance or Law/Building Code Upgrades
Your local county may update its building code requirements. When that happens, this add-on helps pay for the extra costs you incur for those upgrades. It only pays, however, when already doing repairs after a covered disaster damages your rental home. The coverage does not apply to voluntary remodels or renovations.

Should Landlords Require Tenants to Maintain Renters Insurance?
Yes, they should. Renters insurance helps protect the landlord from liability claims. If the tenant does not have renters insurance, guests may have to sue the landlord for damages instead of suing your tenant.

How Do Tenants Add a Landlord to Their Renters Insurance Policy?
Tenants can add a landlord as an "additional insured" to their policy. Doing this allows the landlord to make liability claims on the tenant's policy since they are part of the insurance.

Landlords should also require tenants to add them as an interested party. This way, the renters insurance company must notify the landlord if the tenant cancels or does not renew the policy.

How Much Does Kingstone Landlord Insurance Cost?
Landlord insurance often costs about 25 percent more than homeowners insurance coverage. Factors that can affect the price include:
Age of Property
Type of Property
Coverage Add-Ons
Location of Property
Condition of Property
Is Kingstone a Good Insurance Company?
The Kingstone Insurance Company Rating
Kingstone has an A+ rating by the Better Business Bureau.

Kingstone AM Best Rating
AM Best reviews the financial strength of insurance companies. Kingstone holds a B+ financial stability rating from AM Best.

Kingstone Insurance Demotech Rating
Demotech is another credit rating firm. It gives Kingstone Insurance a Demotech rating of A.

Kingstone Landlord Insurance Claims
How to File a Kingstone Insurance Claim
The best way to file a claim is through Kingstone's online claims portal here. Just enter your policy number and mailing zip code.

Kingstone Claims Phone Number
If you cannot reach anyone through the portal, call Kingstone Insurance at 1-855-394-0704.

The Kingstone Insurance Company Address
Kingstone Insurance's main office address is 15 Joys Ln, Kingston, NY 12401.

Kingstone Landlord Insurance Quote
Whether you have one or multiple properties, you need insurance. Young Alfred is a certified Kingstone landlord insurance agency, available 24 hours a day.

Young Alfred is licensed in all 50 states, and we do not sell your personal information to third parties. Also, you will get no spam calls from us - only exceptional service and coverage.

As a licensed insurance agency, we will work with you to get the right policy for your needs. You can also get a multi-policy discount through us. Click below to see what we have to offer.

Hope that helps!
Online Kingstone Landlord Insurance Quotes
At your service,
Young Alfred